Snapchat gained popularity quickly after its release due to its uniqueness as an application. Its best feature is that no matter what kind of snap you post, no one can take a screenshot of it.
Snapchat pictures stay on your profile for 24 hours, and how many people watch them is notified to you. What if you do not want to be included in their watch list? How can you view Snapchat Stories without them knowing?
The people you watch on social media platforms such as Facebook, Instagram, Snapchat, or WhatsApp know that you watched their story.
If you are concerned about privacy, you may want to spy on these stories without the poster knowing it.
As a result, this article discusses seven ways to view Snapchat stories without another person knowing. There is a clear way to spy on and view someone's Snapchat story without their consent.
How to See Number of Viewers on your Snapchat Story?
You may want to know who viewed your story and took a screenshot of it if you have recently joined Snapchat and shared a story. You can do this by following these steps:
Steps to See Number of Viewers on your Snapchat Story:
Open the Snapchat app on your device.
Navigate to the 'Profile' section.
Tap on 'My Story' to see the stories you shared.
To view the viewers of a particular story, swipe up and it will show you a list of viewers.
Who can View my Snapchat Story?
Snapchat allows you to block users from viewing your stories, but you must change your story settings to block users from viewing your content. Below you can see three choices you have in Snapchat: Everyone, My Friends, and Custom.
Steps to Change the setting who can view your Snapchat Story:
Step 1: Navigate to the 'Profile' section in Snapchat.
Step 2: Then select Settings (Gear Icon) beneath Profile.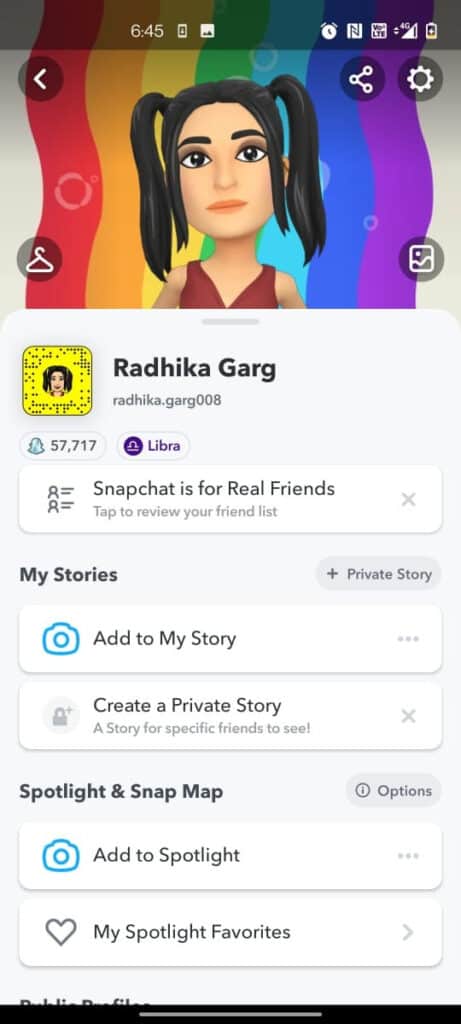 Step 3: Go to 'Who can see my story' and click 'View My Story'.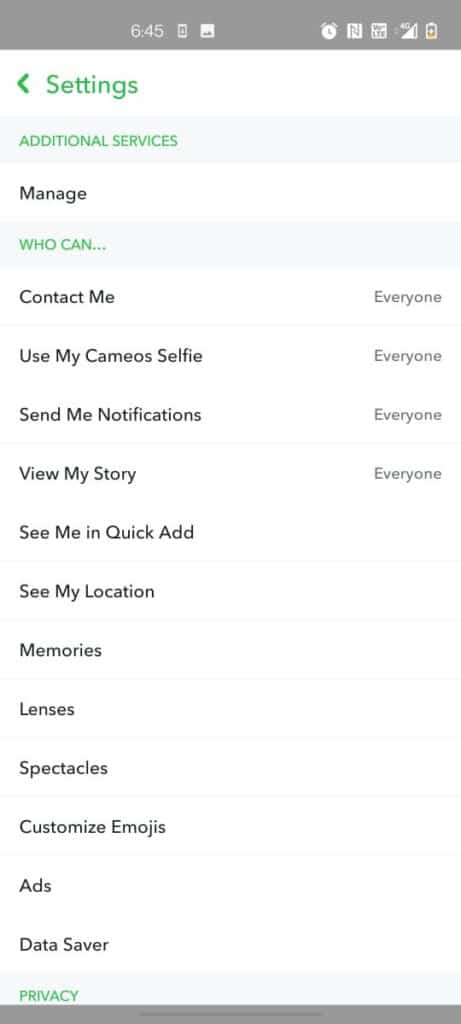 Step 4: The options shown below will be displayed now. Depending on your needs, you can select Everyone, My Friends, or Custom.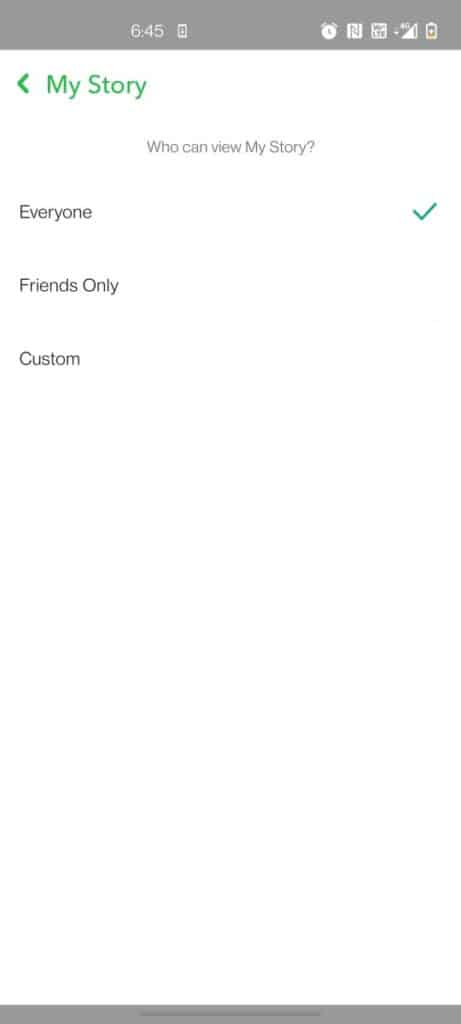 How to Secretly Watch Snapchat's stories?
According to Snapchat and most of the social media platforms, stories remain viewable for 24 hours, then disappear automatically.
So, even after the shared stories get deleted, those who have followed them will still be able to see who has looked at their stories.
Snapchat does not provide any direct method to view shared stories, which is often a good practice.
However, users can still get around this by using a few tricks through which they can view stories on another user's profile without disclosing that they have done so. Let's discuss how this strategy works. 
Also Read: How to Make Public Profile on Snapchat?
How to Watch Snapchat Story Anonymously?
Following is a step-by-step guide to anonymously viewing Snapchat stories using different methods.
Method 1: By Turning Off the Mobile Data or WiFi
You can view someone's Snapchat story by turning off the mobile data or Wi-fi easily.
Steps to view someone's Snapchat story by turning off the mobile data or Wi-fi:
Step 1: To access your Snapchat account, you must first log in.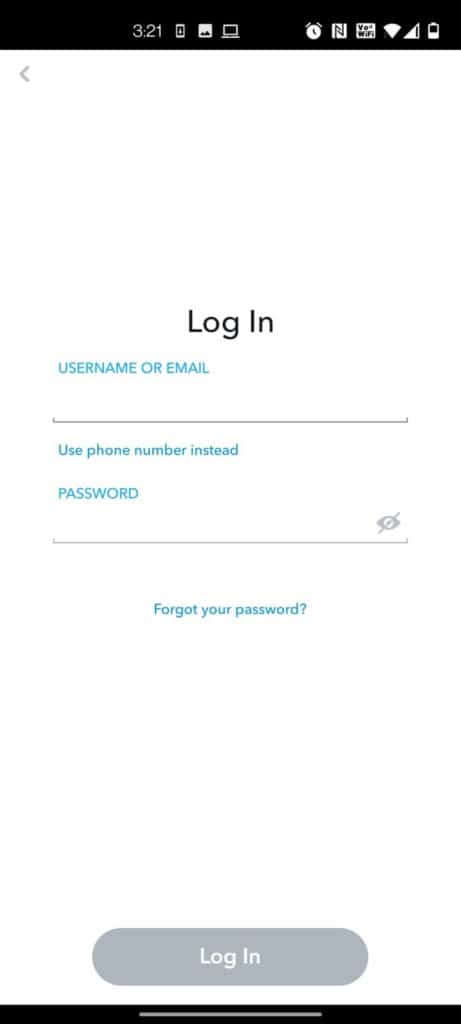 Step 2: Next, tap the Story icon at the bottom of your screen.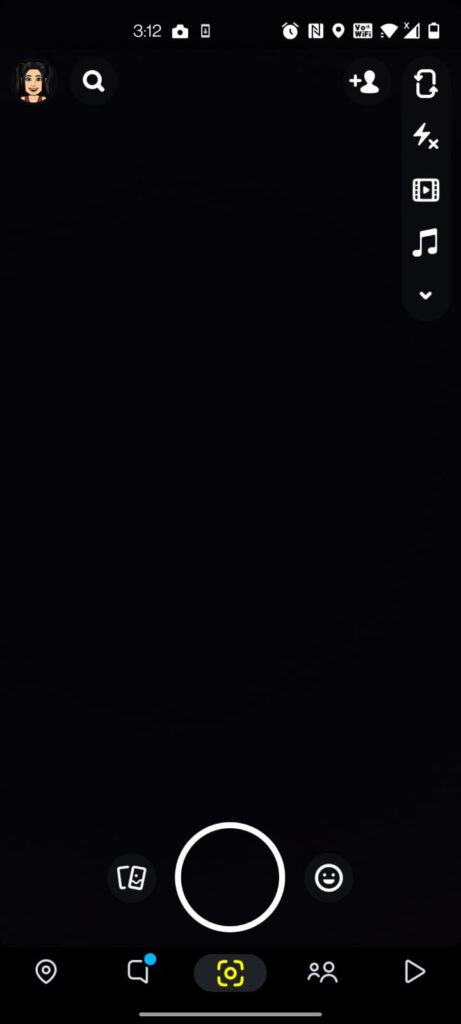 Step 3: Once you have reached the Stories page, you should refresh the page and wait for all stories to load. If you don't want someone else to see your visit at their Story page, don't open any Stories for the other person.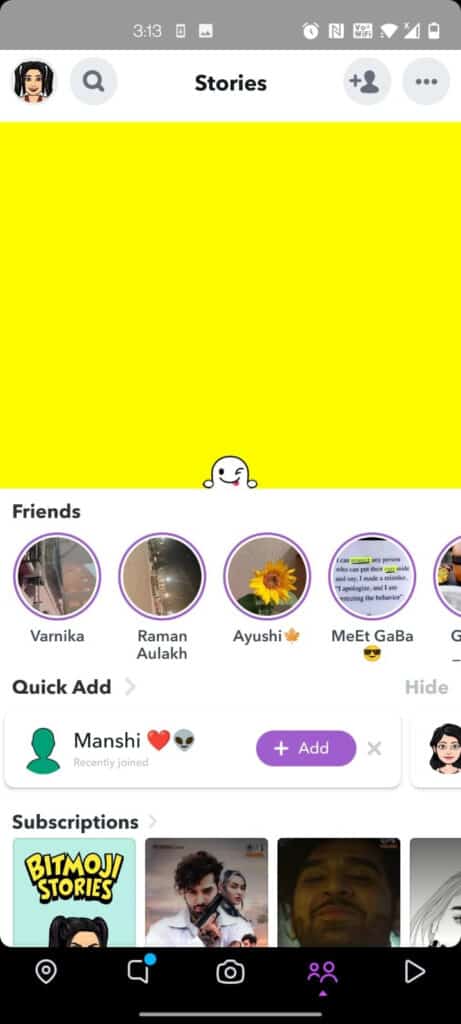 Step 4: Close the Snapchat app and turn off your mobile data after you have refreshed the stories page. If you are using Wi-Fi, you should also turn it off.
Therefore, if you're wondering why it's because Snap works this way to make the stories available.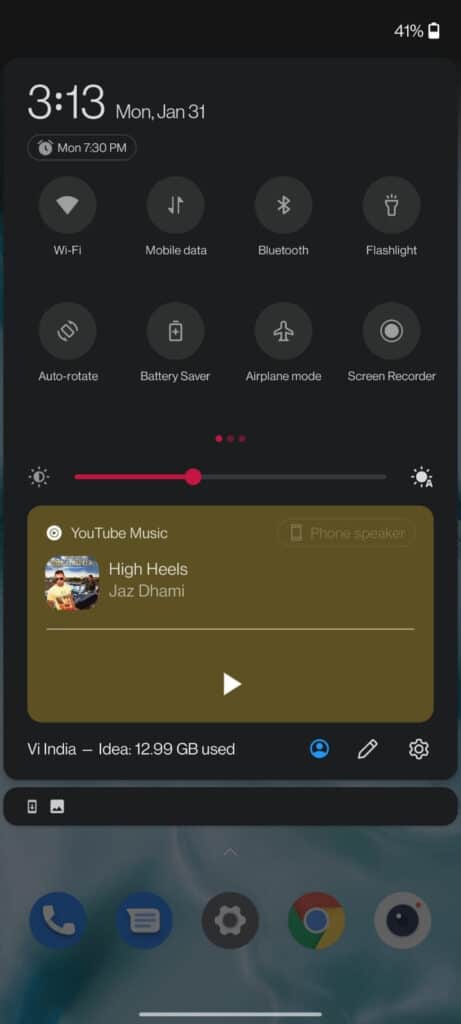 Step 5: On your smartphone, open Snapchat once more. Tap the Story icon at the bottom of the screen to watch Snapchat stories anonymously.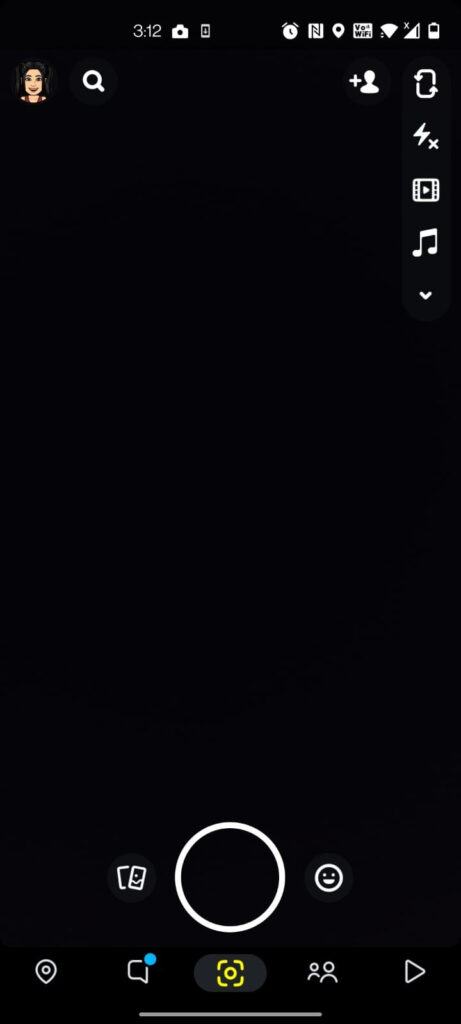 Step 6: If you tap on any of the preloaded stories, you'll be able to see someone's Snapchat story without them knowing.
Make sure that your mobile phone is in airplane mode, or that you have turned mobile data and Wi-Fi off while viewing the story.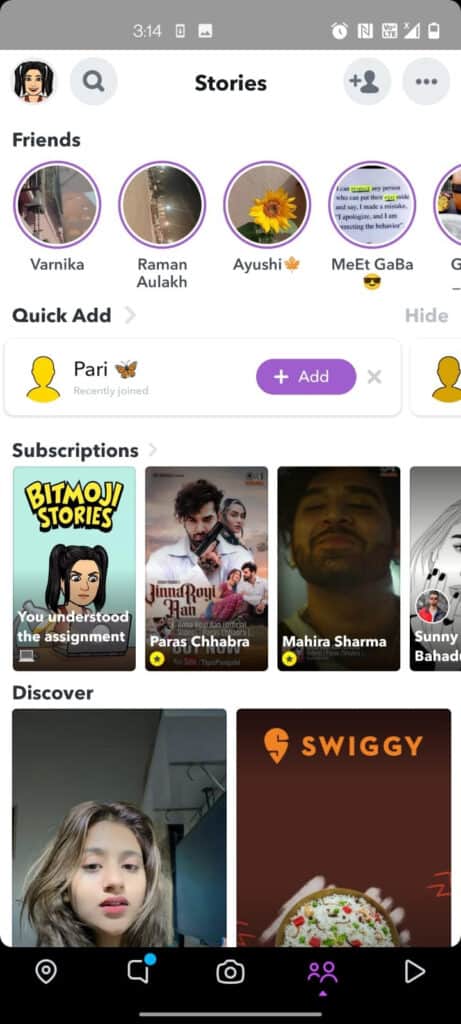 Step 7: When you have viewed all Snapchat stories, exit the app and turn on your mobile data again. 
Method 2: Using Snapchat Discover Feature
It is possible to read someone's story on Snapchat without them knowing by using the 'Snapchat Discover feature.
Steps to view Snapchat Story using Discover feature:
Step 1: Open the Snapchat app on your device
Step 2: To access the Snapchat Discover screen, swipe left from the homepage. Here you can find the latest stories posted by celebrities, websites, and other users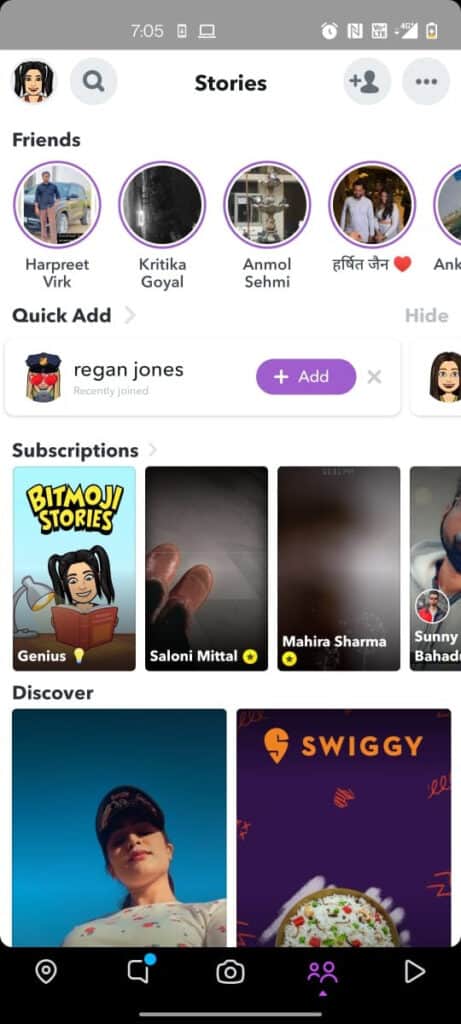 Step 3: You need to scroll until you find the story that you would like to read on the 'Discover' screen
Step 4: Tap on the profile to view its story once you find it
Step 5: It is also possible to share this Snapchat story with your friends. You can access this option by pressing and holding the stories. The video can be decorated and sent to friends with text.
Method 3: Using a Different Snapchat Account
You can view someone's Snapchat story by using a Different Snapchat Account.
Steps to view someone's Snapchat story by using a Different Snapchat Account:
Step 1: Log in to the new Snapchat account. You can view a person's story on Snapchat without them knowing that you have created a second account, which doesn't reveal any of your personal information.
Step 2: Using a friend's phone is one way to access someone's Snapchat stories without them knowing that you're using their account.
The overall experience of using Snapchat is enhanced by its many hidden tricks and tips. Snapchat, however, does not offer you the ability to see another user's feed without them knowing it.
There are unofficial workarounds that allow you to gain access to someone's Snapchat story secretly.
6 Best Snapchat Stories Viewers
Several methods exist for viewing the Snapchat story. You can, however, view Snapchat stories online using one of several tools that can be found online for those who do not want to employ the manual methods. 
The following are a few tools that you can use from your mobile device to see someone else's Snapchat story.
1. Snapchat Phantom
It is a modified version of Snapchat. Both iOS (iPhone), as well as Android devices, support it. This is a highly modified version of Snapchat that you can use to end the limitations that the original app imposes. 
Snapchat Phantom Features: 
Snapchat++ and Snapchat Phantom offer the following features to their users:
All photos, videos, boomerangs, can be easily downloaded and stored to your device's internal storage.
It allows you to mute users with stories or posts that you don't wish to see.
The hold gesture can be disabled by the users.
Automatically saves pictures and videos using the autosaving feature.
Snap stories can be viewed secretly by users.
2. The Truth Spy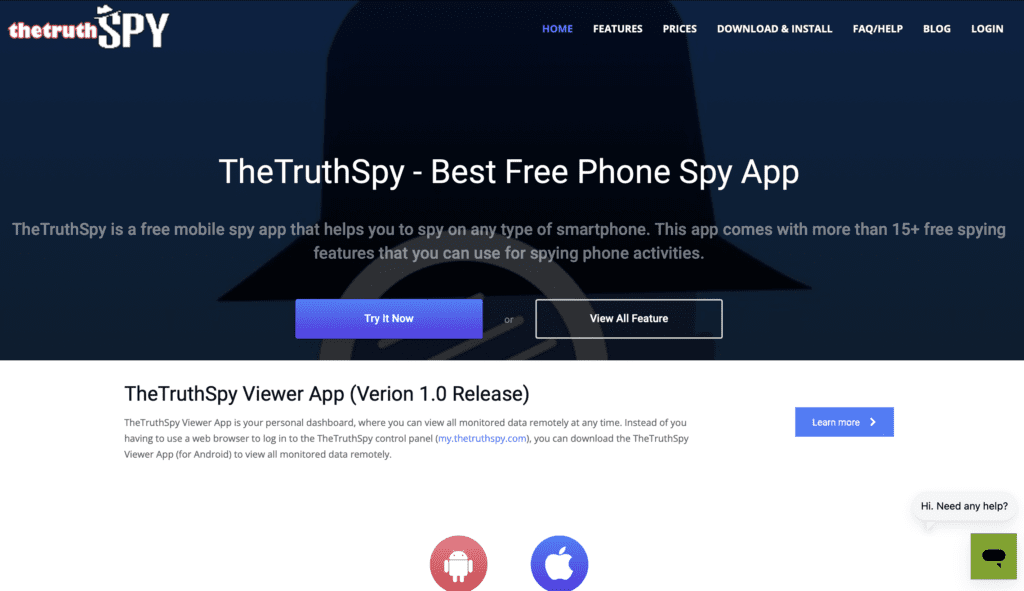 It is a spy app that allows users to monitor other users without them knowing that they are being watched. The app is compatible with Android and iPhone devices, and you can use it to view the story.
The Trust Spy Features: 
Allows users to view incoming Snapchat calls as well as outgoing ones.
Also, you'll be able to see the deleted Snapchat messages that get automatically deleted.
It also records all phone calls
Snapchat, WhatsApp, Facebook, Instagram, and other applications can be monitored with it.
You can check Snapchat, Facebook, and WhatsApp stories secretly using this spying app.
3. Coco Spy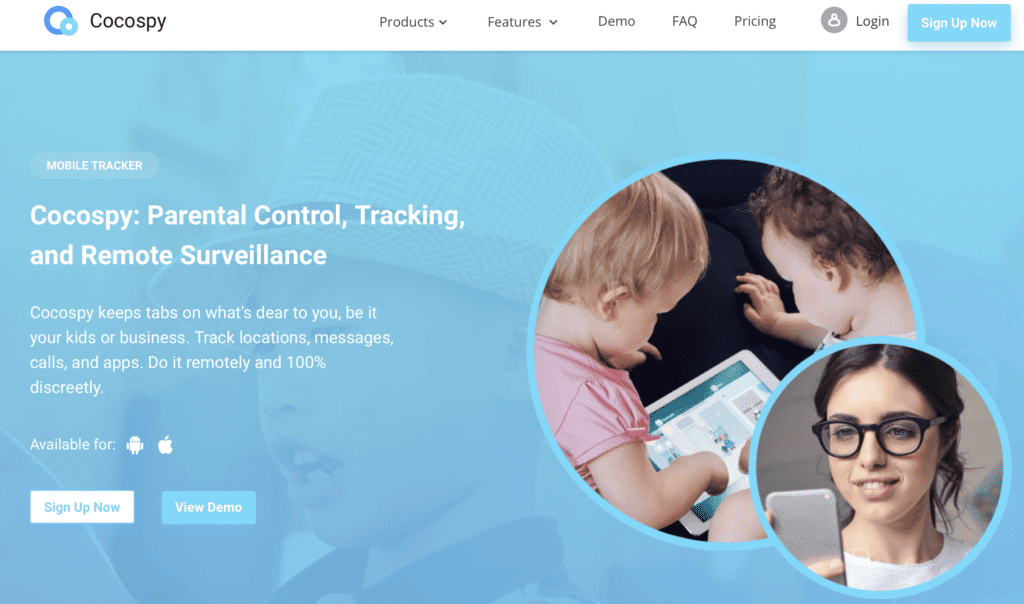 Among the best spying apps is Coco spy, which can be used as a Snapchat spying tool that allows users to access others' stories without their knowledge. iOS and Android devices are compatible with this application, which is 100% secure.
Coco Spy Features: 
Supported by both iPhone and Android devices.
Users can access activities and data remotely through a 100% secure platform.
It allows you to track messages, calls, and location.
All Snapchat activities are available to the user, which includes viewing stories secretly, sending, and receiving messages, photos, and videos.
The app allows users to track Facebook, Instagram, and Snapchat, in addition to Snapchat.
4. mSpy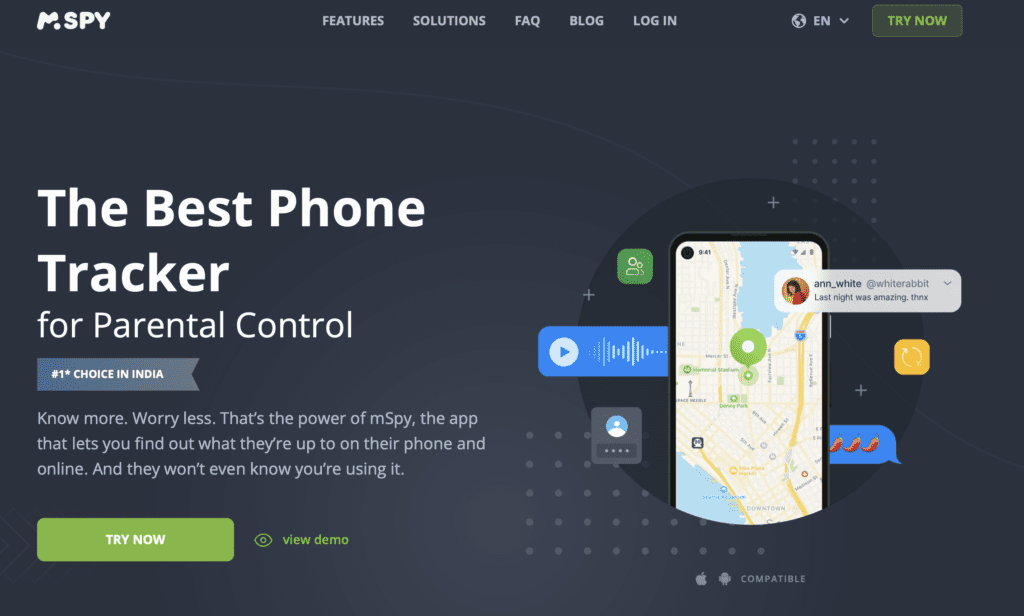 mSpy is one of the most popular and known spying apps. It gives you the tools to track the activities of your children or employees.
Using social media platforms such as Snapchat, WhatsApp, Facebook, Instagram, Instagram Stories, and others, you can remotely access all their phone activities, such as what photos and videos they share with others.
mSpy Features: 
Allows you to keep track of all incoming, and outgoing calls as well as the duration and the caller's information.
Compatible with platforms such as Snapchat, WhatsApp, Facebook, and Instagram.
In Snapchat, you can view stories secretly, see the messages that automatically disappear, and save photos and videos without having to tap the save button.
mSpy helps you track the location of an individual. 
Contains bookmarks and timestamps of browser history.
5. SpyFone
The SpyFone app can be downloaded from the App Store or from the SpyFone website at spyfone.com. With this free download app, you can monitor your children's activities and the activities of your loved ones. It allows users to view others' Snapchat activities in secret.
SpyFone Features: 
Compatible with both Android and iPhone.
Keep an eye on social media activities of others without letting them know.
You can track the GPS location, call history, and other apps with it.
You can track your activities with a personal control panel.
6. Spyzie
Spyzie is one of the best apps for spying on mobile phones. Users are assured of 100% security. It can be used to monitor the activities of your children and of your employees at your place of work.
Spyzie Features: 
The application is compatible with both iOS and Android devices.
Tracks both incoming and outgoing calls with timestamps.
Spyzie allows tracking SMS as well as tracking location.
You can view Snapchat stories of others secretly using this spy software that allows you to spy on Snapchat.
Above are the tools that can be used to spy on social networks, and if you are looking for a tool to watch Snapchat stories secretly then decide on one from the list based on its features.
Also Read: 20 Most Popular NFT Trends Shaping the future of Non-Fungible Tokens
Is There a Way to Find Out If Snapchat Story Screenshots Are Taken?
The My Story section of Snapchat allows you to view who's taken screenshots of your stories. If you want to locate the person who took your screenshots, then you can do so easily.
You only need to swipe up your Snapchat stories, and then tap on the Screenshot icon on the right. In the screenshot section, you can see the names of the people who took screenshots of your story.
Conclusion
Snap Chat is a popular social networking platform that allows you to share images and videos as stories. You might find the above tricks useful if you want to sometimes view another person's Snapchat stories secretly.
Furthermore, you can use the best Snapchat apps to keep track of a Snapchat or other social media platform user to know about their activities. Feel free to share this guide with your friends.