Are you having an issue where you are unable to subscribe to your Snapchat Plus subscription from your account?
Snapchat is an immensely popular social media app where you can keep in contact with friends and family and share photos, videos and other content with them.
However some of the users have faced the issue where they are seeing the message, "Subscribing is currently not available" whenever they are trying to subscribe to the Snapchat Plus service.
In this article, we will be walking you through the fixes that can help you to fix that issue in your Snapchat account.
So, let's dig in!
What Does "Subscribing Is Currently Not Available" Mean On Snapchat?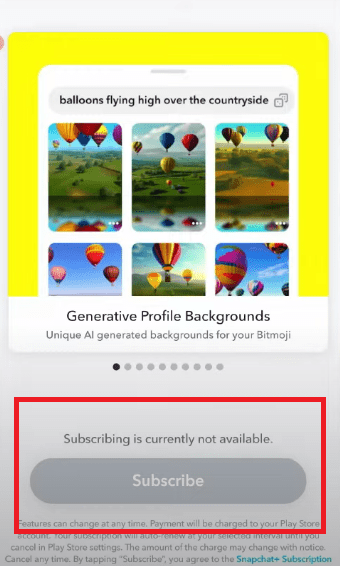 "Subscribing is currently not available" on Snapchat is an error message that users may encounter when attempting to subscribe to Snapchat Plus, the premium version of the app.
This message typically indicates that the subscription feature is temporarily or permanently unavailable for the user.
There can be several reasons behind this unavailability, including:
Snapchat Plus subscription might not be available in your Country.
You have not updated Snapchat to the latest version.
Too many junk files in the Snapchat Cache folder.
The Snapchat server is going through an outage or scheduled maintenance.
How To Fix "Subscribing Is Currently Not Available" On Snapchat?
In this section, we will be looking at some of the fixes that can help you to fix the issue of subscription unavailable in your Snapchat account.
1. Check Your Region
The first thing that you need to check before trying any fixes is whether you have Snapchat Plus available in your country.
Snapchat Plus can only be accessed in a few countries, such as the United States, Canada, the United Kingdom, France, Germany, Australia, New Zealand, Saudi Arabia, and the United Arab Emirates etc.
If you do not belong to any of these countries then that could be the reason why you are unable to access Snapchat Plus subscription.
2. Update Snapchat App
Now that you have checked and found that your country does allow Snapchat Plus subscription, what next?
You might still be unable to see the subscription option available.
In that case, go to Play Store or App Store and update your Snapchat app.
If you haven't updated Snapchat then that might be the reason why you are seeing the error of subscription unavailable in your Snapchat account.
You should be able to take the subscription as soon as you update Snapchat to its latest version.
3. Clear Snapchat Cache Folder
If the Snapchat folder in your phone has accumulated too many cache files then that could be another reason why you might not be able to subscribe to Snapchat Plus.
In that case, if you delete the cache files then it would solve the issue promptly.
Follow the steps below to do that easily.
Clear Cache for Android
Go to Settings on your device.
Open Apps.
Select Manage Apps.
Navigate to Snapchat and tap on it.
Tap on Clear Data or Clear Cache.
Clear Cache for iPhone
Go to iPhone settings.
Go to General.
Find Snapchat App and click on that.
Tap on the Offload App button.
Again Reinstall the Snapchat app.
4. Use A VPN
You can also try using a VPN on your device as a workaround before opening Snapchat.
Many users have reported that after trying to use a VPN with their device, they were able to access the subscription of Snapchat.
As Snapchat Plus is not supported in all regions, it would be best for you to use a VPN and then check to see if Snapchat Plus is accessible.
A VPN can simply be set up by downloading it or requesting it from a VPN provider for your device.
5. Check Snapchat Server Status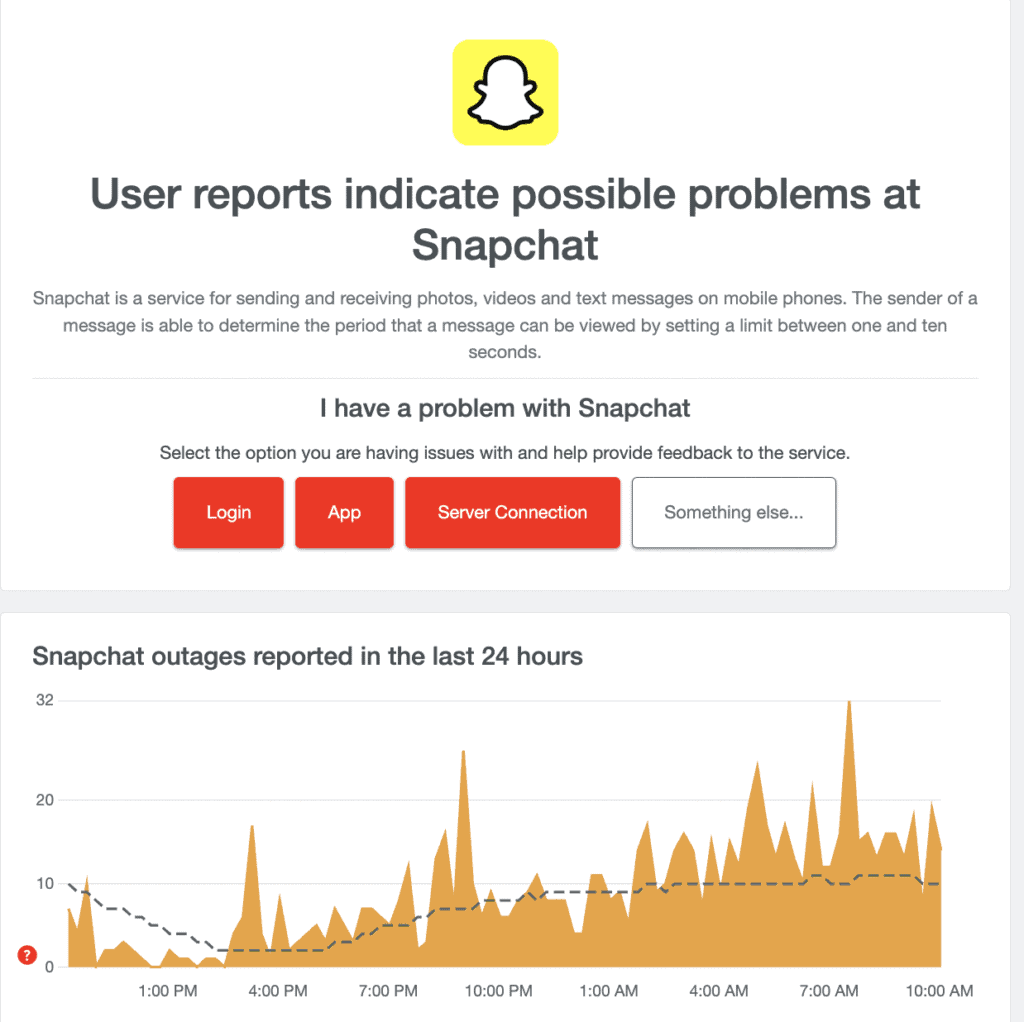 The Snapchat server status is another thing you should check.
You won't be able to access Snapchat if the server is offline because of an outage or planned maintenance.
As an online platform, Snapchat has to connect to its server in order to perform its functions.
If it is unable to do so, it will stop working and that might be why you aren't able to subscribe to Snapchat Plus.
If the server is indeed down then you can wait a little before attempting to subscribe again in Snapchat.
6. Contact Snapchat Authority For Help
After you have tried all the fixes above you should be able to fix the issue of being unable to subscribe to Snapchat.
However, if you still have the issue then please report the problem to the Snapchat authorities and they will get back to you as soon as they can.
To report this issue go to Settings from your Profile and then click on the I need Help option from the Support Section.
Next, fill up all the information there and submit the request.
Similar Posts: