The most popular social networking service, Snapchat, has a huge following worldwide. In the years since its release in 2011, the platform has gained a great deal of traction by constantly adding new features.
A new feature has been added to the social media app allowing users to add music to their photos and videos. There are other changes as well. It will also be possible for users to make their profile public.
What Is A Public Profile On Snapchat?
The Public Profile on Snapchat allows users to share content with a large audience. This may include photos, videos, or other forms of content.
Your Snapchat Public Profile will allow you to connect with your followers and be discovered by them. In the past, these profiles were accessible primarily to celebrities and content creators.
Key Features Of Snapchat Public Profile
Key features of a Public Profile include:
Public Stories: Connect with the Snapchat community by sharing what's happening in your life, from behind the scenes to daily activities.
AR Lenses: To ensure that Snap chatters can discover your most immersive AR experiences, make sure you publish Lenses to your profile.
Saved Stories: Put your best Public Snaps, Stories, photos, or videos on permanent display.
Native Store: Shopify stores can be linked to Snapchat profiles so users can browse, try-on, and buy items through the "Shop" feature, transforming Snapchat into a new point of sale.
Snapchat Public Profile Requirements
You need to fulfill the following requirements before you can create your public Snapchat profile:
You must be at least 18 years old to create a public profile. This is the most basic and important requirement.
Snapchat users who have been active for more than 24 hours will also be eligible for this feature.
You need at least one bi-directional friend, meaning the two of you have sent each other friend requests and the other has accepted them.
The company's Community Guidelines need to be followed, which is not difficult to understand.
How To Make Changes In Snapchat Public Profile Permissions?
Snapchat's public profile isn't necessarily set up from the beginning. First, you need to create a regular account and then make the necessary changes.
Steps to Make Changes in Snapchat Public Profile Permissions:
Step 1: Touch the Bitmoji icon in the upper left corner of the screen.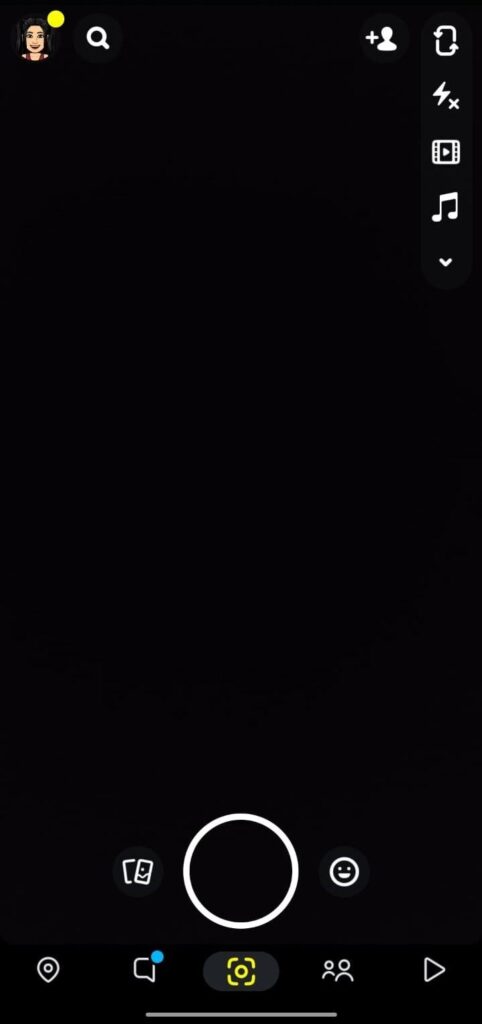 Step 2: Click the gear icon in the right-hand corner of your screen.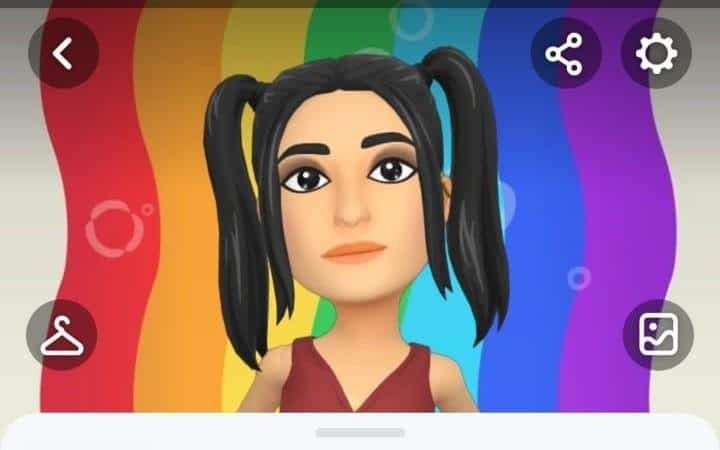 Step 3: Find the "Who can" section down the page. Update your profile as follows:
Contact Me: Everyone
Send Me Notifications: Everyone
View My Story: Everyone
See My Location: My Friends
Use My Cameos Selfie: Everyone
See Me in Quick Add: Turned On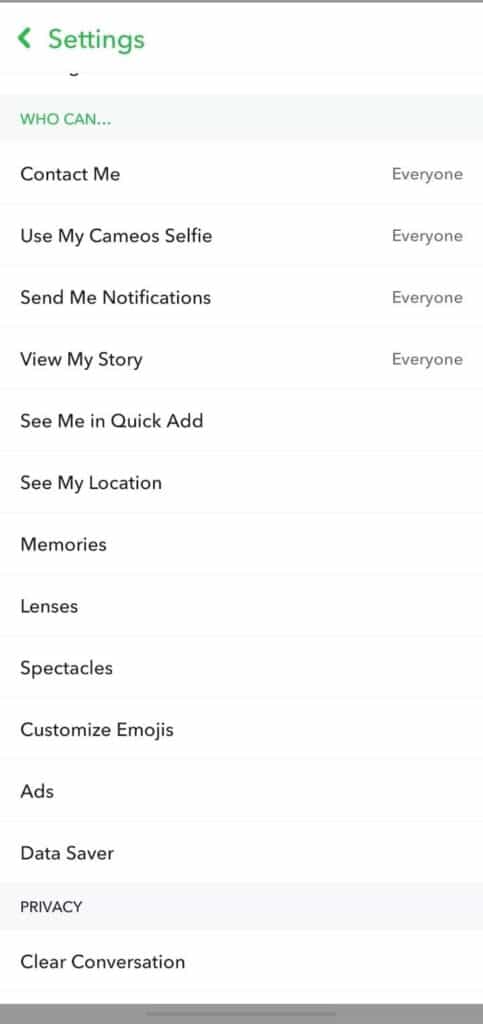 Step 4: Reopen the application once the changes have been made.
Benefits Of Public Profiles On Snapchat
To create things strongly related to your public profile, it's necessary at this point to understand the ultimate objective. So here are some of the benefits:
1. Powerful Insights Into Your Viewers
Besides receiving notifications every time someone follows you, you can also figure out where they are from and what they are looking for in your profile.
Do they seem young? Do they follow any other accounts? Do you have any suggestions for improving their experience?
2. Complete Access To The Lens Studio
Create Snapchat lenses instead of just new highlights when Snapchat allows you to do so. Take a photo of new characters, use 3D effects to bring your story to life, or create a community-first video. All of this is now possible for you!
3. Opportunity To Appear In Spotlight
A spotlight video is not easy to get approved. Nevertheless, you can submit your own unique pictures now that you have a public profile, and you'll have to wait for their appearance in the menu.
Getting recognized for your profile will take a lot of creativity, but if you succeed, it will be recognized.
Have you considered creating your own Snapchat public profile? You can now do this.
How To Make Public Profile On Snapchat?
Steps to Make Public Profile on Snapchat:
Step 1: Click on Bitmoji.
Step 2: Next, click 'Create Public Profile'.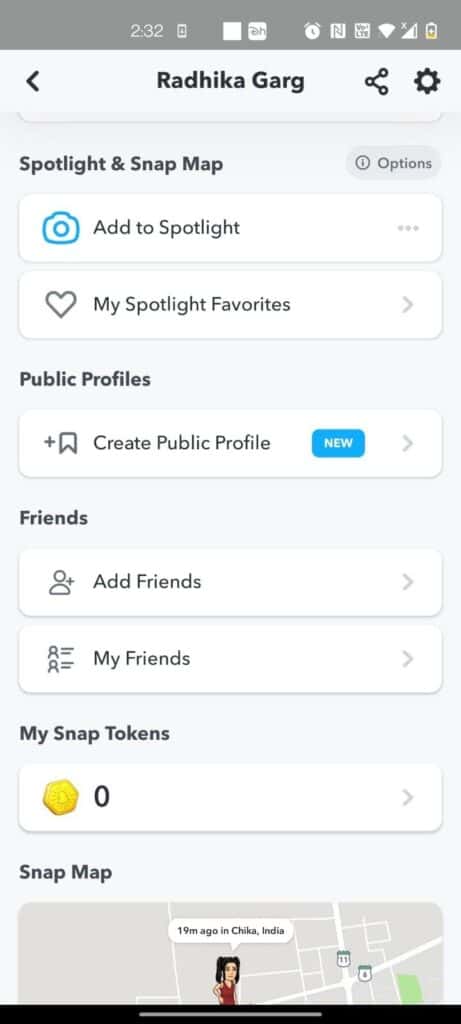 Step 3: Upon choosing to Create Public Profile, a pop-up will appear. Select Get started after reviewing the conditions.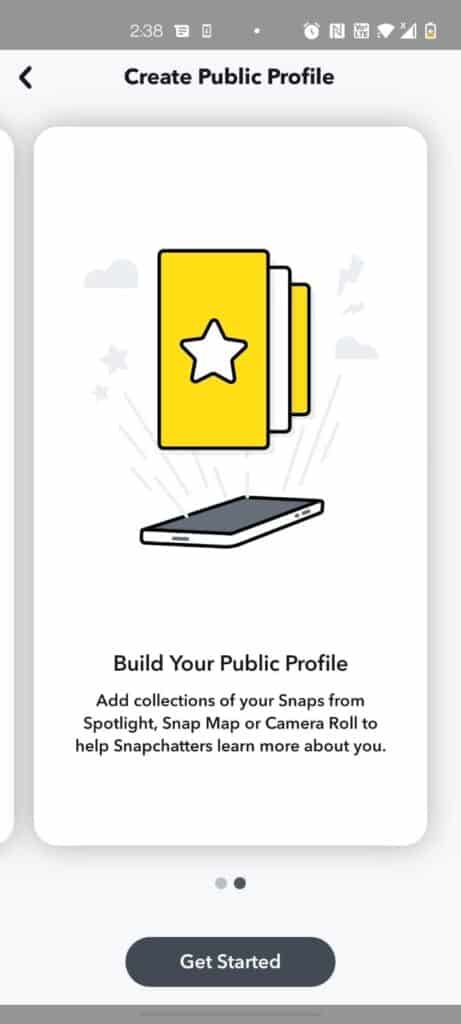 Step 4: Click on Create after you have reviewed all the features and updates.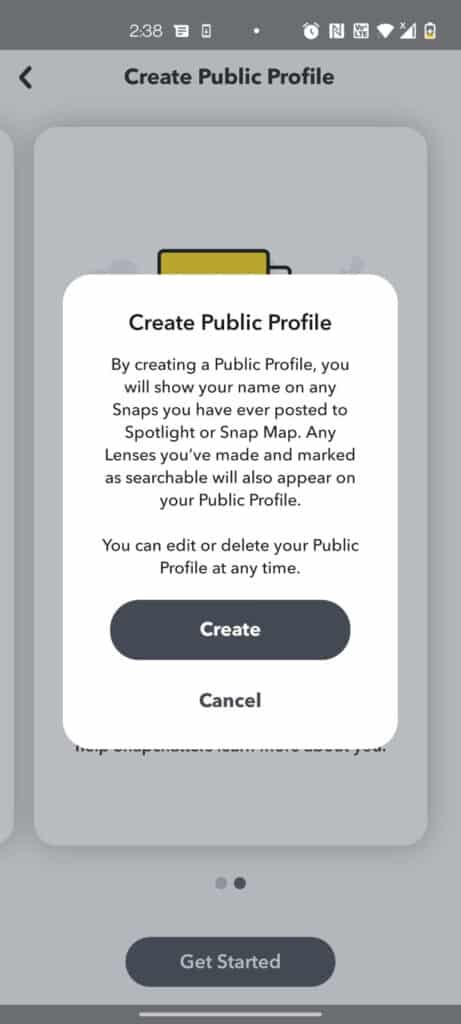 Step 5: You can return to your profile by clicking on your Bitmoji. You can now find a new section under the 'Public Profiles' heading named 'My Public Profile'.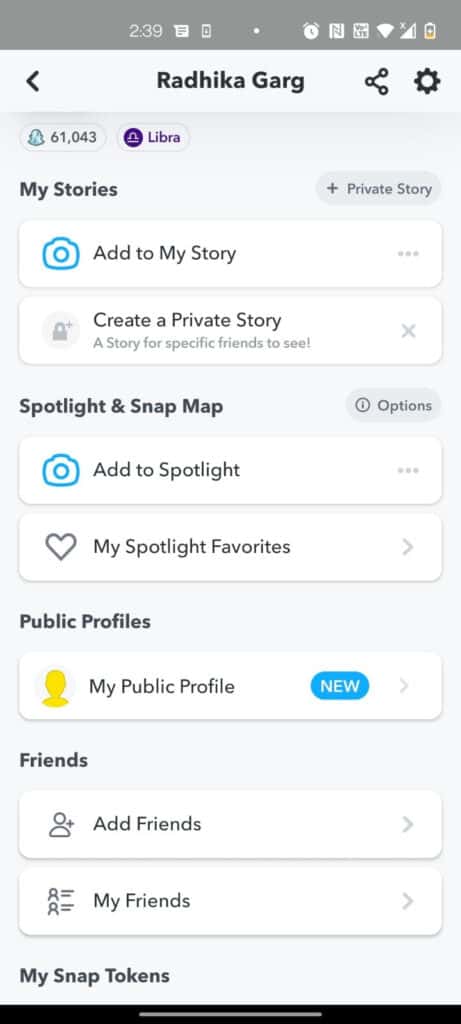 Step 6: Tap Edit profile to edit your profile here. Subscriptions will see this information when you publish your profile.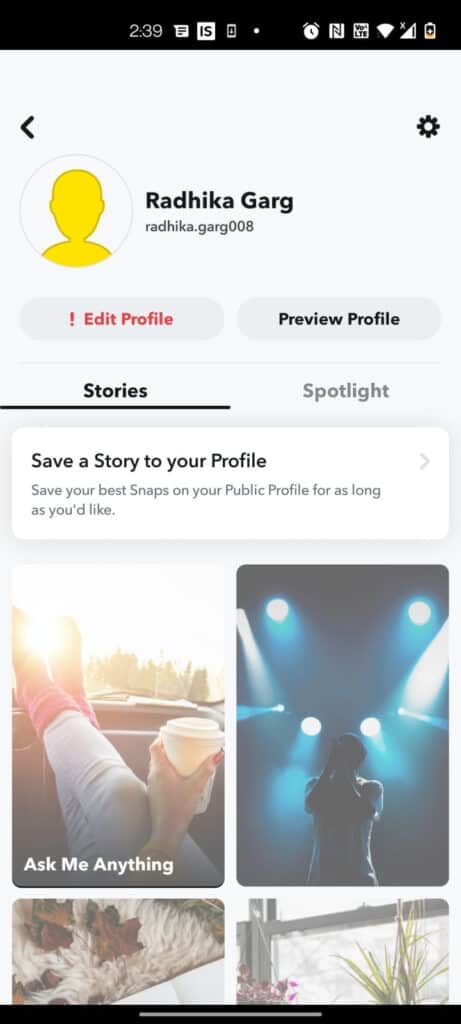 Step 7: Taping on the 'Add Profile Photo' option now lets you add a profile picture. Your 'bio and location' can also be added.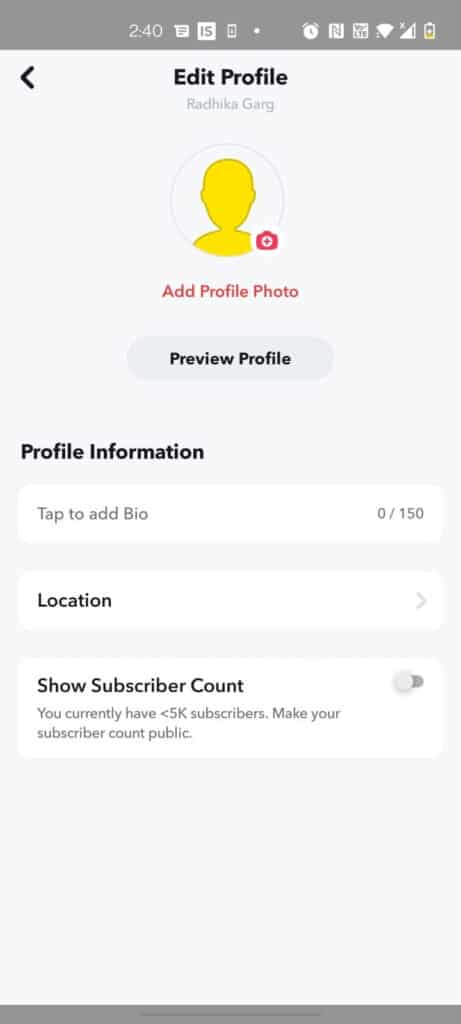 Step 8: You can also select "Show subscriber count" from the drop-down menu. By selecting this option, the public can see how many subscribers you currently have.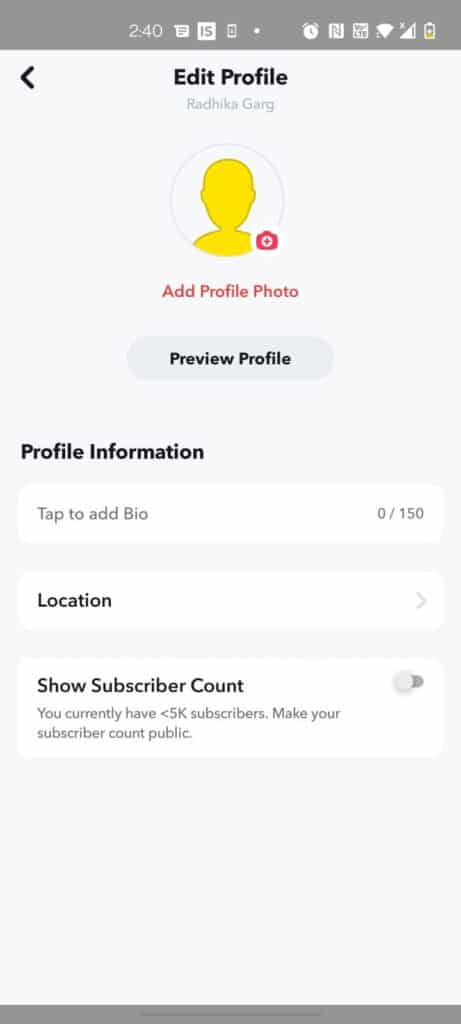 Step 9: You can preview your profile publicly by clicking on the Preview profile button. Here you can see how your profile will appear to the public.
You can make it easy for people to subscribe to your story by clicking the Subscribe button. When they click the Subscribe button, they will be subscribed to your updates on their story tab.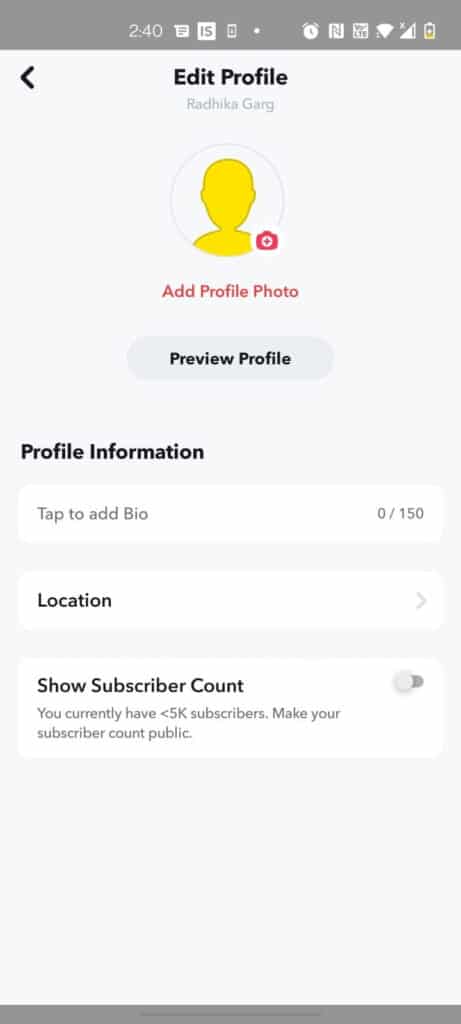 How To Customize Snapchat Public Profile?
Steps to Customize Snapchat Public Profile:
Step 1: Open Snapchat
Click the Snapchat icon. Upon doing so, you will be taken to the Snapchat camera if you are logged in.
If you're not signed in, you'll need to enter your username and password and tap login.
Step 2: Tap Your Profile Icon
On the left-hand side of the screen, you'll find it.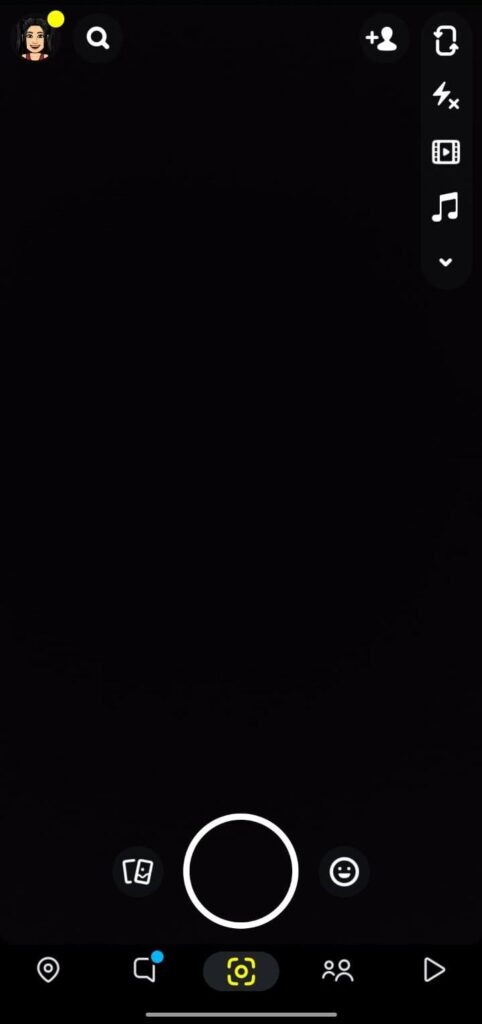 Step 3: Tap Your Snap Code
This is an icon of the Bitmoji on a yellow background. You can access the menu by clicking it.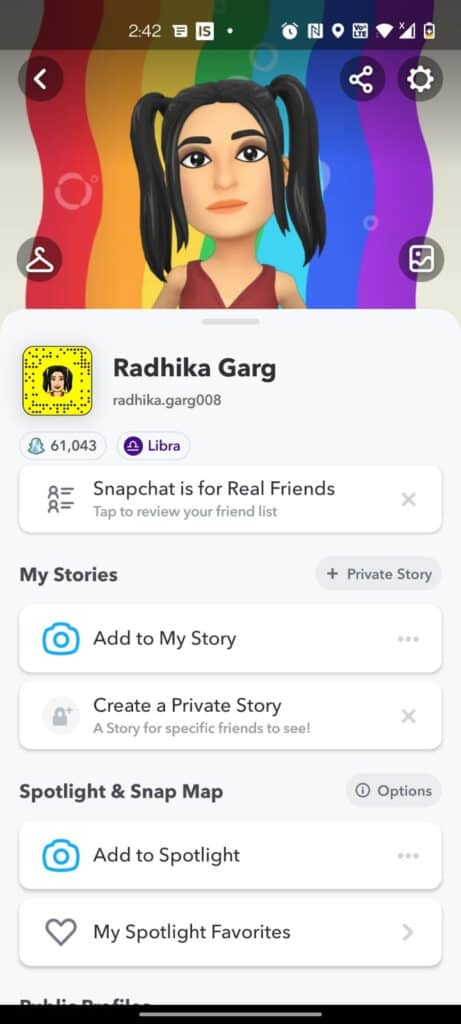 Step 4: Tap Change Selfie
On the menu, you can find this option at the bottom. When the Bitmoji app is opened, the selfie page of your Bitmoji will appear.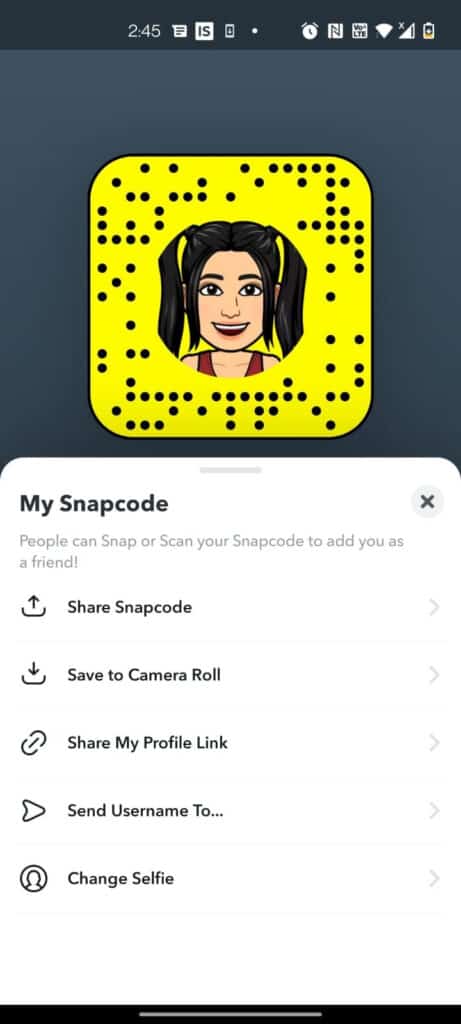 Step 5: Select A New Selfie
Tap a selfie you wish to use as your Snapchat profile picture. When the selfie has been selected, a checkmark will appear in its corner.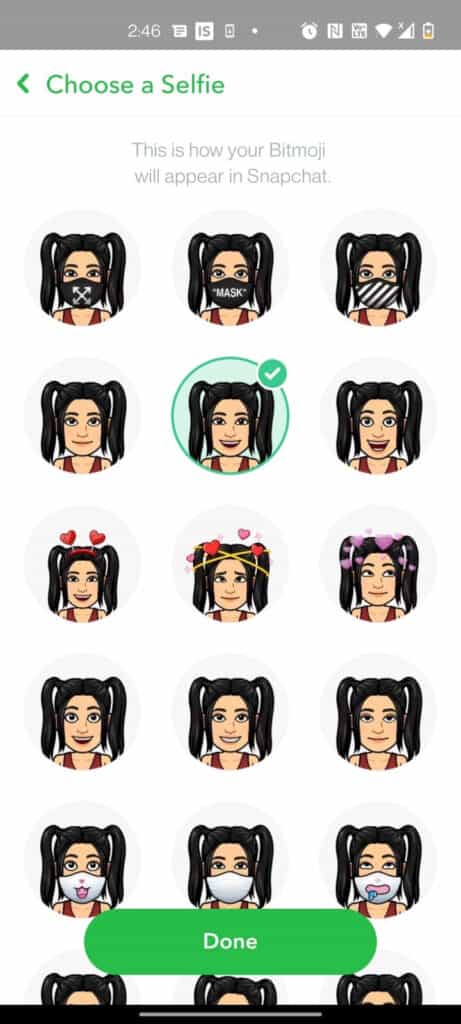 Step 6: Click On Done
Now click on Done. You'll find it at the bottom of the screen.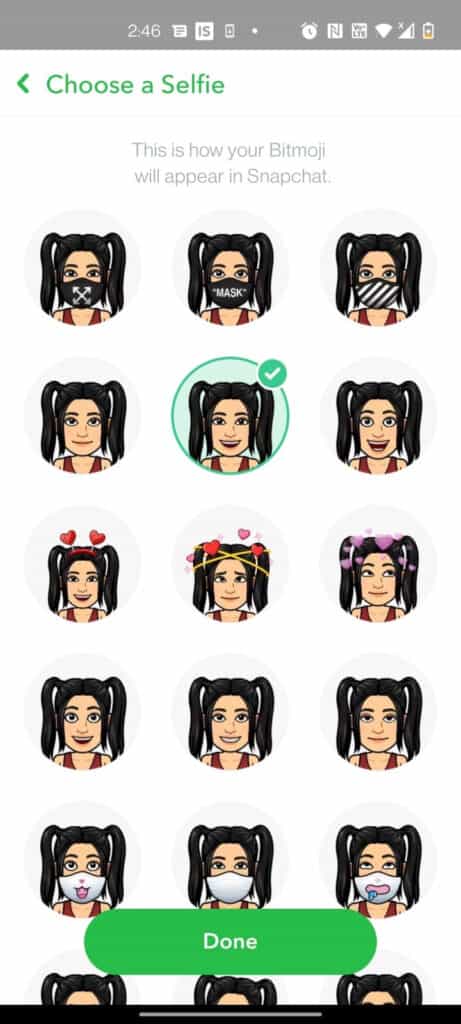 Step 7: Tap "Back"
Now click on Back. It is in the upper-left corner of the screen. On the snap code background, you'll see your updated Bitmoji profile picture.
Why Can't I Make A Public Profile On Snapchat?
Creating a public profile on Snapchat requires you to meet a few essential requirements. If you are under 18 if you've had Snapchat for less than 24 hours, if you have less than 1 bidirectional friend (you follow each other), or if you break the community guidelines, you can't create a Snapchat public profile.
How To Delete A Public Profile On Snapchat?
You can revert to a standard Snapchat user at any time after you convert your account to a Public Profile for Business. The benefits of your Public Profile will not be available if your Public Profile is deleted.
Please note: Your Snapchat username and account will not be deleted if you delete your public profile. Instead, it will turn it back into a standard account.
Furthermore, deleting your Public Profile will remove historical Public Profile data from your profile. The Public Profile cannot be restored.
Steps to Delete a Snapchat Public Profile:
Step 1: Open the Snapchat app.
Step 2: Sign in to the username that you'd like to delete.
Step 3: Click on 'My Profile'.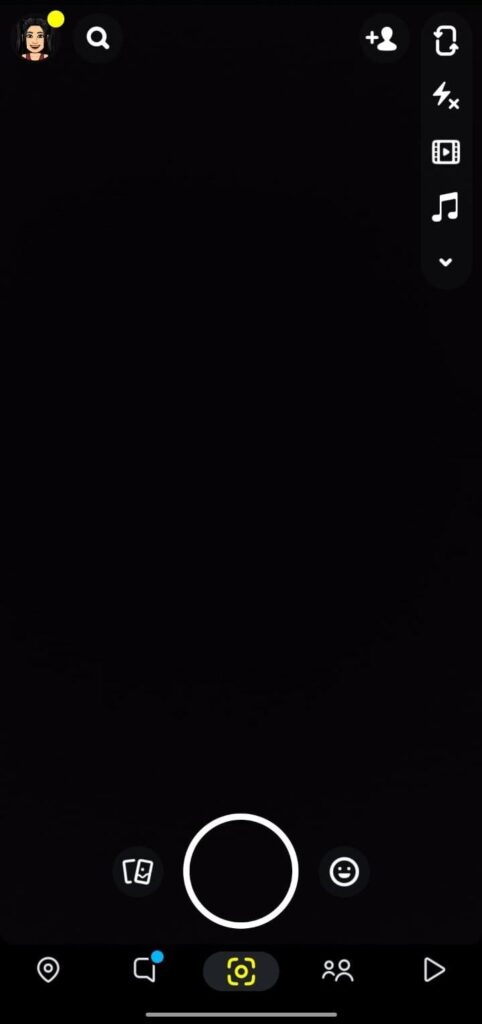 Step 4: Click on 'My Public Profile'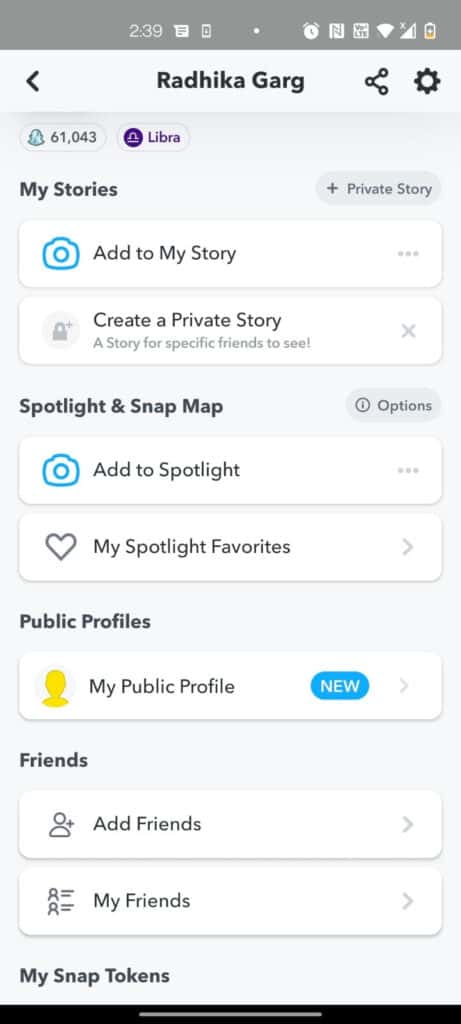 Step 5: Then, click on Settings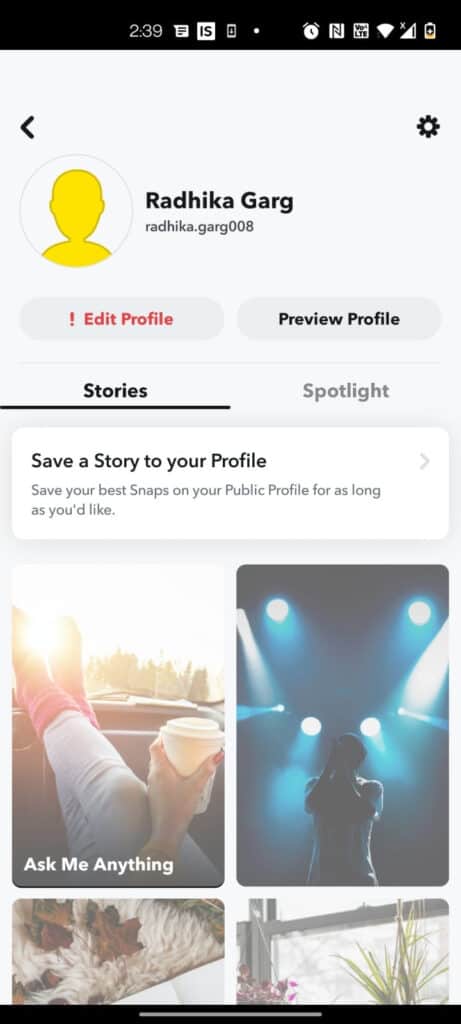 Step 6: Click 'Delete Public Profile' at the bottom of the Settings page. Now, your public profile on Snapchat will be deleted.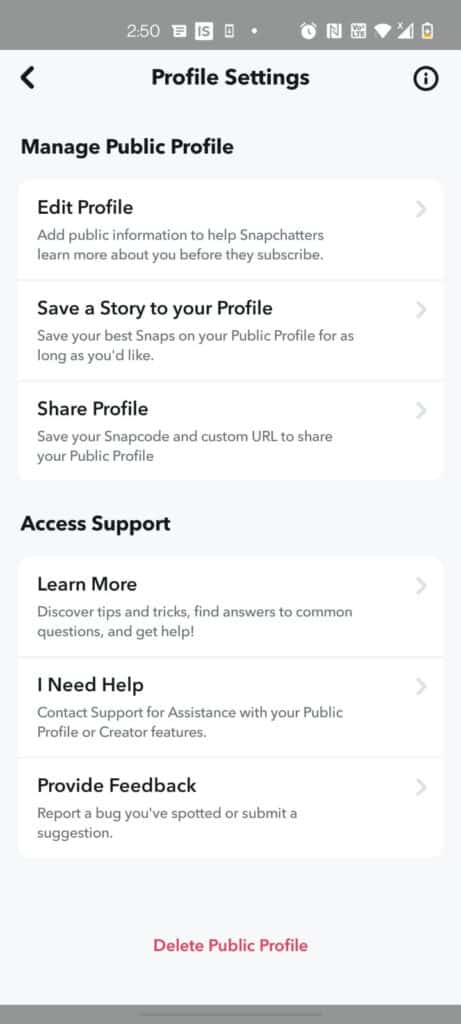 Does Someone Know If I View Their Public Snapchat Profile?
No. Snapchat users are not notified if you view their profile to check their username, subscriber count, lenses, or old Stories.
The profile and its content are easy to navigate at your own pace without worrying about being called out for it.
Conclusion
Snapchat has developed tremendously in only 10 years, creating three billion snaps every single day. Its "feel-good" vibe draws people of all ages to the app, which allows them to explore themselves and share their lives freely. New features have been added to Snapchat's Public Profile.
Thanks for reading. We hope you were able to create a Snapchat public profile with help of this article.
Similar Posts: