Porinju Veliyath
Born on 6th June 1962, Porinju Veliyath is one of India's top investors and fund managers. He owns his investment and equity management company, Equity Intelligence India Private Limited. Through this company, he manages portfolios of investors as well as his portfolio. The Economic Times has called him the small-cap czar.
The roots of Porinju Veliyath have been humble. He was born into a lower-middle-class family in a village near Thrissur, Kerala.
His career started with being a floor trader in Kotak Securities back in 1990. Following that in 1994, he joined Parag Parikh Securities where his role was that of a research analyst as well as to manage funds.
He worked in that company till 1999, following which he moved back to Kochi, Kerala. Using the knowledge he acquired by working in these securities companies, he founded Equity Intelligence India Private Limited in 2002.
The primary focus of the company is Value Investing in Indian home-grown companies and start-ups. 
Veliyath is a popular influencer on Twitter with more than a million followers. His tweets mainly revolve around the world of finance and current affairs.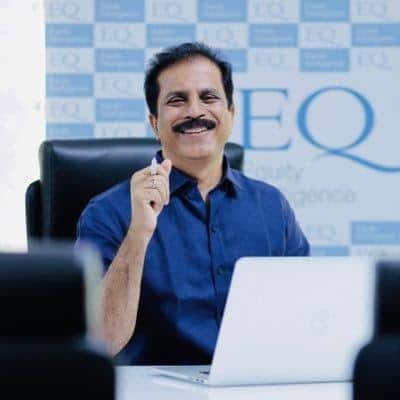 Source: twitter.com
Porinju Veliyath – Biography
| | |
| --- | --- |
| Full Name | Porinju Veliyath |
| Date of Birth | 6th June 1962 |
| Porinju Veliyath Age | 59 |
| Porinju Veliyath Net Worth | > $ 20 Million |
| Place of Birth | Chalakudy, Thrissur, Kerala, India |
| Other Names / Nicknames | Francis, Small-Cap Czar |
| Qualification | Bachelor of Law (LLB) |
| Alma Mater | Government Law College, Ernakulam |
| Investment Principle | Know the fundamentals of the company and the potential of the business in the long term. Do not depend your investments only on the standard blue-chip names. |
| Investment Type | Value Investing |
| porinju veliyath wife | Litty Porinju |
| Children | 2 |
Porinju Veliyath Farmhouse
Back in 1978 when times were hard, Veliyath sold off his home to clear a loan. Now, when he became one of the richest people in the country, he brought back the same house and converted it into a huge farmhouse that has multitudes of flora and fauna.
The farmhouse has everything from Olympic-sized swimming pools, to orchards to peacocks to rare birds.
Being a lover of nature, Veliyath has invested a lot to create a mini natural ecosystem within his farmhouse.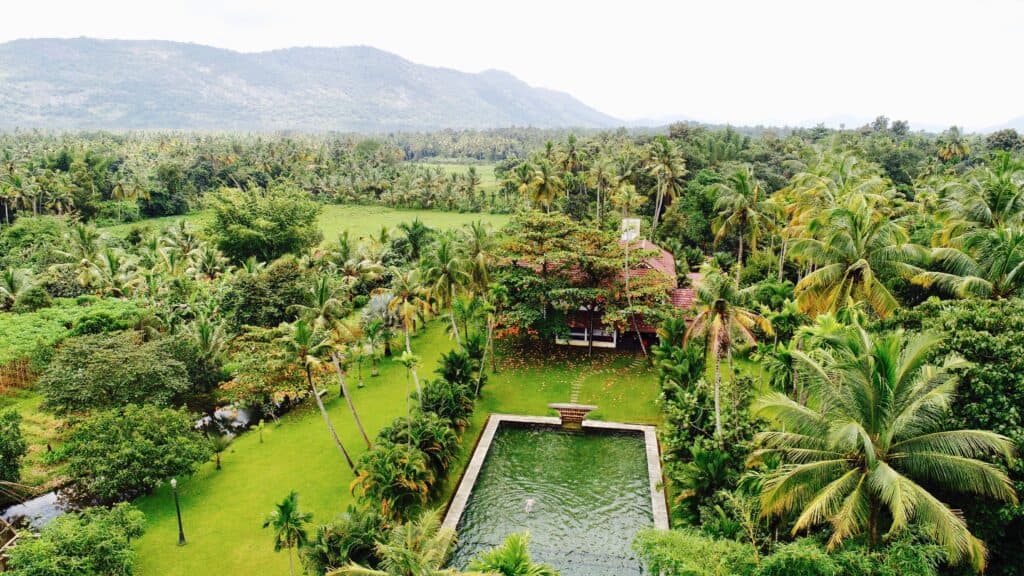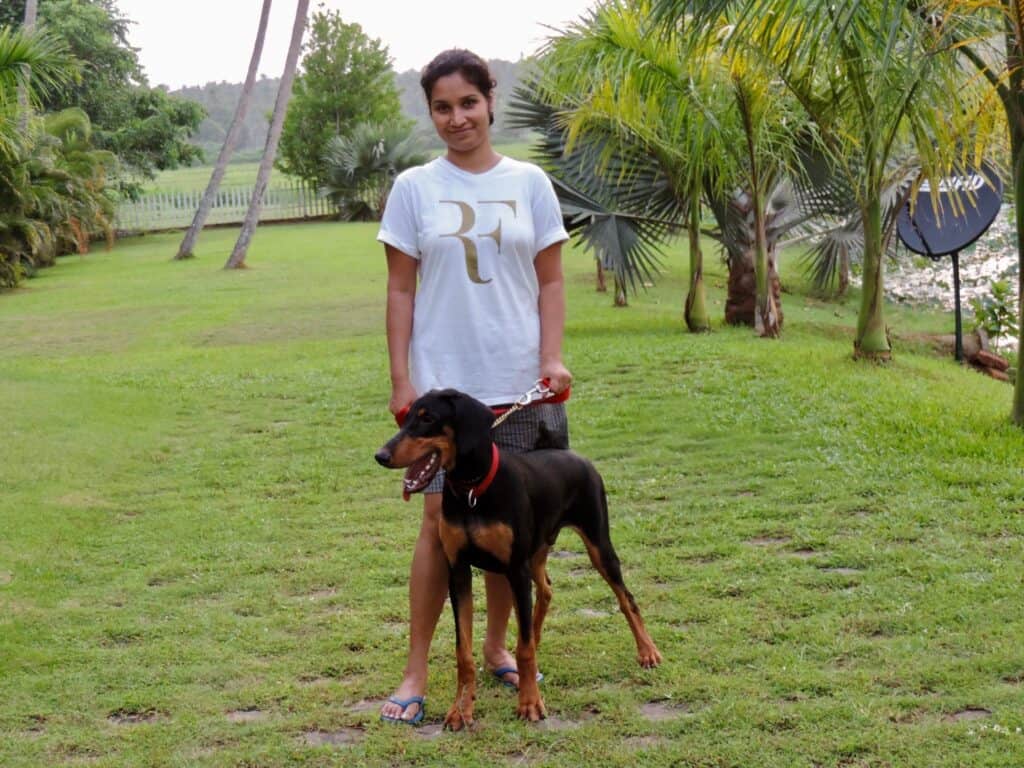 Porinju Veliyath Net Worth
At the time of writing in 2021, Porinju Veliyath's net worth is around $21 million that is roughly INR 160 crores.
According to estimations, he has a monthly income of around INR 3 crores and an annual net income of close to INR 20 crores. 
Recommended: Rakesh Jhunjhunwala: Portfolio, Net Worth, Stocks
Porinju Veliyath Approach To Investment
Porinju Veliyath has always said in interviews and through these tweets that he does not hesitate in investing in lesser-known companies that promise a good product or service. In fact, from his first investment, he has stayed loyal to this decision.
By studying his investment patterns, one can identify that he does not give a lot of importance to market capitalization. If he believes that the firm is doing its business well, then that should be enough fodder to invest. 
His investment strategy is comparable to Warren Buffet, that is, he picks companies that are highly underestimated.
If you go through this portfolio, you will find many uncommon companies that you will rarely find in a common investor's portfolio. It is because of these strategies; he has seen returns upwards of 200% over the last few years. 
In one of the recent interviews, Proinju Veliyath said that the biggest opportunity for investment lies in the broader market, apart from the proven winners or the blue-chip companies.
He believes that the real theme of investment must be the formalization of the economy. But although he has been among the best investors in the company, Veliyath has had tough times in investments especially in 2018 and 2019 and that forced him to tweak his strategies a little bit. 
His inspirations for investments are Radhakrishan Damani and Udah Kotak because of their investing strategies and skills.
He started his investment journey with almost zero capital and Veliyath faced bankruptcy three times in his career due to day trading. Following this, he switched to value investing and waited until his trade reaped rewards. 
Porinju Veliyath Early Investments
When he moved back to Kochi in 1999, the first investment he made was Geojit Financial Services. Investing in this stock was a surprise to others because it was considered a bad-penny stock.
But Veliyath trusted his research and instinct and went ahead with it. That investment, a few months down the line, gave multifold returns.
He also invested in Shreyas Shipping after this, which was also surprising but generated a lot of returns later. He used the wealth accumulated from these investments in the creation of his company, Equity Intelligence. 
Recommended: Vijay Kedia: Portfolio, Net Worth, Advisory
Portfolio – Top 5 Investments Of Porinju Veliyath
All these numbers are at the time of writing, August 2021.
Somany Home Innovation Limited
In terms of the holding value, this is because of investment in his portfolio. The holding value is INR 59.6 crores and he holds more than 1.5 million shares of this company.
Somany Home Innovation is one of the fastest-growing players in its sector and they market its products through 3 different distribution channels. 
RPSG Ventures Limited
An IT Service Management company, RPSG Ventures is listed on the National Stock Exchange (NSE).
Veliyath holds 460,000 shares of this company and has a holding value of INR 31.3 crores. He holds this fund through this company, Equity Intelligence. 
Agro Tech Foods Limited
This company is affiliated with ConAgra Foods which is an American company and is one of the largest food companies in the world.
Agro Tech Foods markets food products and their ingredients to customers. Veliyath holds 258,000 shares in this company which has generated a total value of INR 25.9 crores. 
Recommended: Radhakishan Damani: Portfolio, Net Worth, Journey
Gati Limited
It is one of the home-grown logistics companies in India that offers logistics along with supply chain and warehousing solutions.
Gati is used by a lot of businesses as well as individuals across the country to move items and shipments from one point to another. Veliyath holds 1.25 million shares in this company with a total value of INR 19.1 crores. 
Orient Bell Limited
This company is one of the leading tile sellers in India and is listed on the National Stock Exchange.
Another one of Veliyath's top and unconventional investments has generated him a value of INR 18.6 crores through around 549,512 shares. 
Recommended: Dolly Khanna: Blog, Portfolio, Investments, Strategy
Porinju Veliyath – Lessons To Learn
One of the principles that makes him different from other investors is his simplistic approach to investment. He does not shy away from unconventional investments, and he achieves this ability to rightly predict the growth by clearly studying the fundamentals of the company and the team running it.
He is a strict follower of all SEBI guidelines while buying stocks, and he claimed in many interviews that he does not have a very secretive strategy or tips when it comes to buying stocks. 
Therefore, never write off a company only based on the present price and growth rate. Understand the business well, the management thoroughly, and their estimated position a few years down the line.
Trust your instinct when investing in stocks but train that instinct by improving your awareness of the market, the company, and the country from where you are trading. 
Similar Posts: