Vijay Kedia
Vijay Kishanlal Kedia, a Ph.D. from Kolkata has been a finance pioneer ever since he was 19 years old. He owns the company Kedia Securities, which is one of the biggest stock broking companies in India.
Being born in a Marwadi family, he has business and money in his veins. His first exposure and interest in the stock market began when he was 14 years old. 
One of the biggest turning points in Kedia is when his father expired. To manage the family, he took over the brokerage and trading business of his family. But at this point, he was not enthusiastic about the brokerage business.
Hardly he survived in the business for 3 years when he quit it and came to Mumbai to try his luck. He identified 3 companies back in 2004 and 2005 and invested in Aegis Logistics, Atul Auto, and Cera Healthcare. In the next 10-12 years, the value of these stocks increased more than 50 fold.
Mr. Kedia has been invited to speak at a lot of events across the country, thanks to the wealth of knowledge he has in the world of finance.
He is renowned for his speech at the Bombay Stock Exchange. Also, he has one TEDx talk in his basket, when he talked at Amritsar.
The Economic Times newspaper has called him a market champion. Also, Mr. Kedia has given a lecture at the famed London Business School. In 2016, he completed his doctorate in Management.
Vijay Kedia Biography
| | |
| --- | --- |
| Name | Dr. Vijay Kishanlal Kedia |
| Vijay Kedia Date of Birth | 4th November 1959 |
| Vijay Kedia Net Worth | > 830 Crore |
| Vijay Kedia Age | 62 Years (Around) |
| Place of Birth | Kolkata, West Bengal, India |
| Qualification | B.Com and Honorary Doctorate degree for Excellence in Management |
| Alma Mater | University of Calcutta |
| Vijay Kedia Net Worth | INR 516 Crores (August 2021) |
| Founding Company | Kedia Securities Private Limited |
| Top Investments | Sudarshan Chemical Industries LtdVaibhav Global LtdRepro India LtdCera Sanitaryware LtdPanasonic Energy India Company Limited |
| Marital Status | Married |
| Vijay Kedia Children | 2 |
Vijay Kedia Net Worth
Vijay Kedia Net Worth is more than 830 Crore. Vijaya Kishanlal Kedia's wealth has experienced many ups and downs, but overall, it has increased with time.
For example, his net worth measured way back in December 2015 was INR 181 crores but now, during August 2021, it has swollen to INR 516 crores.
In fact, from the beginning of 2021, his net worth has almost doubled from INR 246 crores to INR 516 crores. On the other hand, 2018, 2019, and 2020 have been turbulent years for his investment, witnessing a lot of downs and occasional ups. June 2020 was when his net worth was at one of his lowest at INR 195.36 crores.
Vijay Kedia Family
Vijay Keida is married. He has two children, however, Vijay Keida's wife's name is not known.Vijay Kedia started his investment journey when he was 19 years old.
Kedia's father's name is Kishnlal Kedia who was a stock broker. Dr. Vijay Kishnlal Kedia was born in a Marwari family.
Short Timeline Of Mr. Kedia's Investments
In early 2012, he correctly predicted that India would flourish. Close to structural bullish gains. In 2016, Kedia ranked 13th on the list of successful investors in Business World India. In 2017, MoneyLife Advisory launched the Ask Vijay Kedia microsite.
In 2017, the stocks in Vijay Kedia's portfolio rose 170%. In 2018, he was invited to speak at the London Business School.
In November 2018, he was invited to give a speech at TEDx. Cordia strictly abides by SMILE as an investment principle; this means small scale, rich experience, ambition, especially huge market potential. 
The number of achievements by Mr. Kedia is literally endless. It all starts with when he was ranked 13th in the list of successful investors in the Business World India in 2016.
In the following year, MoneyLife Advisory created the Ask Vijay Kedia website for solving financial queries and imparting financial knowledge. 2017 was also one of his best years in investment when the stocks in his portfolio increased by around 170%. 
Vijay Kedia Investment Principles
The investment principle of Mr. Kedia is simple, he believes in small scale, rich experience, ambition, and huge market principles.
To further elaborate this, he said that we should look for companies that have excellent management.
According to him, this is one parameter that will help a company become consistent and beat its competitors.
Investment over the long term is always preferred because companies grow. He firmly believes that although luck has little say in the stock market investment, it is more about patience, knowledge, courage. 
Vijay Kedia Top Portfolio & Holdings
In the beginning, Mr. Vijay Kedia began trading impulsively but later realized that he could have earned more money while being more efficient in trading.
Moving forward, he gave more importance to the fundamentals and executed one of his first successful trades by selling Punjab Tractors for INR 50.
This investment increased by 3-fold in 3 years. Again in 1992-1993, he sold a chunk of his ACC shares for profits, thanks to the euphoria of Harshad Mehta.
More of his successful investments and trades include Dish TV, LIC Housing Finance, Cera Sanitaryware, Godrej Properties, etc. 
Investment In Sudarshan Chemical Industries Ltd
Sudarshan Chemicals Industries Limited was the first company to receive a major chunk of his investment.
He holds a portfolio of 2.87% of the company's total stakes and during the last quarter of 2019, the share value was INR 342.9. Overall, the value of his investments then was around INR 68 crores. 
Investment In Vaibhav Global Ltd
At the time of writing, the total value of Mr. Kedia's investment was around INR 238 crores. In terms of quantity, he has held 3,00,000 shares and the portfolio has been giving positive returns all the way back from June 2019. In fact, this investment is the highest in terms of value held, in his entire portfolio.
Investment In Repro India Ltd
Another masterstroke investment of Mr. Vijay Kedia and his organization, Kedia Securities is in Repro India Limited.
The value of the holdings is INR 32.4 crores at the time of writing, and the investment holding has been constant at 7.5% for the last 2 years.
Repro India, a content and print company is listed on both the Bombay Stock Exchange and the National Stock Exchange. 
Investment In Cera Sanitaryware Ltd
Under the holder's name of 'Vijay Kedia', his investment in Cera Sanitaryware is one of his most unconventional investments. Yet his quantity of close to 1.35lakh shares has an overall value of INR 61.9 crores.
Starting from June 2019, his holdings have almost been constant from 1.1% and down to 1% in June 2021. Cera is one of the leading end-to-end home solution companies, based in India and is listed on the National Stock Exchange.
Investment In Panasonic Energy India Company Limited
The next in Vijay Kedia's portfolio is the Panasonic Energy India Company Limited.
The investment portfolio contains 93,004 shares of the company with a total holding value of INR 2.9 crores. In addition, Vijay's shares hold 1.20% of the company's total stakes.  
Kedia Advisory Management Team
Vijay Kedia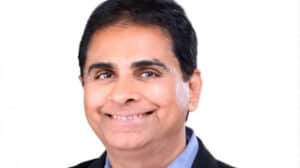 Mr. Vijay Kedia, a founder, and MD has many years of information about finances and the market. He is identified for his discreet, prudent and ethical exercise of economic consultancy and funding.
He also has wealthy enterprise information in addition to his excessive values about the organization, making Kedia one of the biggest trustworthy individuals in the world of finance. 
Ajay Kedia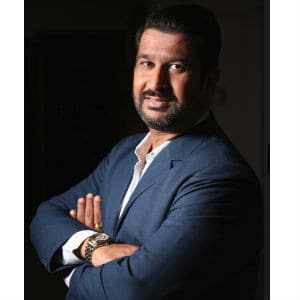 The Director and Founder of Kedia Capital Services, Mr. Ajay Kedia is a graduate of Mumbai University. He brings with him more than 15 years of experience in commodity markets.
Mr. Ajay Kedia is known for his execution skills and dynamism. He was born in an enterprise family famed for their business skills, and he has been a big motivator to the research team in the organization.
The major strengths of Mr. Kedia lie in providing technical perspectives and impetus to build a robust and skilled marketplace studies research team. He has his way of offering custom advisory and has a big brain behind the financial decisions and activities of the company. 
Mr. Ajay Kedia has been conferred with the Market Excellence Award by Zee Business, back in 2016.
It was awarded by Shri Piyush Goyal in Mumbai recognizing Mr. Kedia's skill of reading markets in-depth and providing insights about deviations inside the market.
The predictions of Mr. Kedia are usually provided to the common public through seminars, television channels, and print media. 
Final Thoughts
He is one of the stars of the Indian financial sector and his investments are backed by intricate knowledge of how businesses and the financials in them work.
By learning about that, you can make measured decisions too for your investments. At the end of the day, good investments are never a gamble, but a product of profound learning and understanding. 
Similar Posts: