Every trading and investment book sings the riches song. There are thousands of books on trading. Choosing a good book is like hiring a good mentor.
A good trading book is always outspoken. As a mentor, a good trading book will guide you through the entire process.
Here, we have shared a list of the best trading books to help you understand day trading from scratch.
What Is Day Trading?
Day trading is the purchasing or selling of stocks within the same day. Day traders are often nicknamed "spectaculars."
Some investors see day trading as gambling or betting, while others consider the practice a pure strategy and decision-making skill. Anybody can start day trading online using special trading software. 
13 Best Day Trading Books Recommendation
1. Reminiscences Of A Stock Operator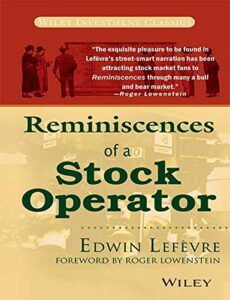 Reminiscences of a Stock Operator is written by American author Edwin Lefèvre. Edwin was a journalist for the New York Sun newspaper. He did work as a stockbroker on Wall Street.
Reminiscences of a Stock Operator is one of the best day trading books. The main character of the book is inspired by the life of stock trader Jesse Livermore. In Reminiscences of a Stock Operator, Edwin states that "My losses have taught me that I must not begin to advance until I am sure I shall not have to retreat." Mr. Edwin has penned down his legacy in the book.
The book has achieved cult status among new and experienced investors.
2. The Intelligent Investor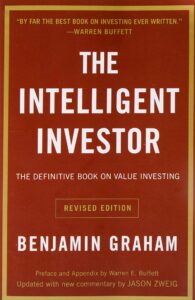 The Intelligent Investor is written by Benjamin Graham. Graham was an American economist, writer, and investor. Benjamin Graham is known as the "father of value investing". The Intelligent Investor was written in 1949. Benjamin Graham has diluted all his knowledge on the paper. Graham was the teacher of Mr. Warren Buffet.
Benjamin Graham has personified the market as Mr. Market in the Intelligent Investor. The book focuses on value investing and stock trading. Benjamin states, "The intelligent investor is a realist who sells to optimists and buys from pessimists". This book is indeed a bang for your buck.
Read Next: Best Technical Analysis Books
3. Trading Price Action Trends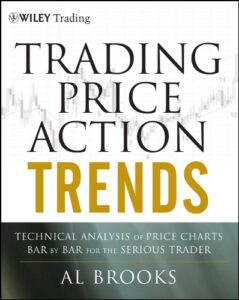 AL Brooks is an investor and analyst for Future Magazine. Brooks is an alumnus of Trinity College, where he completed his Honors in Mathematics. He teaches his trading philosophy on his subscription-based website Brookspriceaction.
The author has shared guidelines and his trading strategies for day trading in the book. AL Brook has shared a 5-minute price chart in the book. The 5-minute chart will help traders to spot profit irrespective of the market growth and condition. This book will give you a keen knowledge of the market trends and to adapt your strategy accordingly.
4. The Disciplined Trader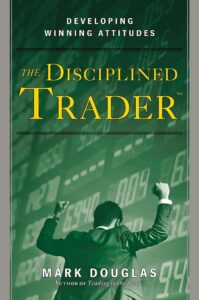 The Disciplined Trader is written by Mark Douglas. Mark Douglas has tried to implement concepts of psychology with trading. Mark is a trainer, investor, and writer.
Mark Douglas shares his trading methodology in the book. The book mainly focuses on the psychology of trading. The Disciplined Trader will give you insights into the mental functionality and how it affects trading. In this book, the author has questioned the deep-rooted thought process of traders. Indeed, this book will refresh your decision method and help you build an objective perspective on trading and investment.
Read Next: Best Personal Finance Books
5. Trader Vic II: Principles Of Professional Speculation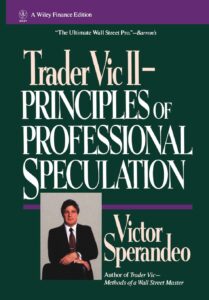 The book's author is Trader Vic II, Victor Sperandeo, a bestselling writer, businessman, and trader. Victor is popularly nicknamed "Trader Vic". He is currently serving as CEO of Alpha Financial Technologies.
Victor Sperandeo has shed some light on the technical analysis of the trading and market events. Sperandeo proposes an investment strategy that does not focus on specific market events, company-specific metrics but rather on analysis of the economy's overall direction as influenced by factors like the Federal Reserve's fiscal policy and tax policy.
Sperandeo believes that traders can identify the fundamental direction that such policies will invariably drive the economy and help them determine which market sectors will prosper.
6. Day Trading And Swing Trading The Currency Market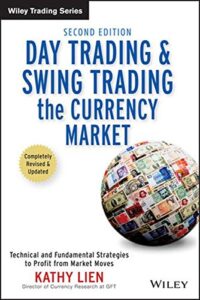 Kathy Lien is a businesswoman, trader, and writer. She is the director of the Global Forex Trading group. Her extensive experience in the exchange market includes both banking and trading. Kathy was also an Associate at JPMorgan Chase.
Kathy Lien has done a great job in making trading easier using various technical and fundamental profit-making strategies. Traders can use technical analysis using tools like Intermarket relations, interest rate differentials, and option Volatility, news events, and central bank intervention for trading. The book is beautifully written and one of the best day trading books.
Read Next: Best Investing Books for Beginners
7. High Probability Trading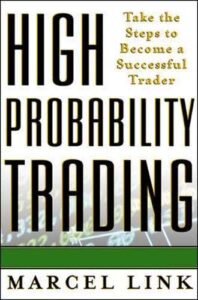 Marcel Link is a trader and a successful writer. Link's book is an excellent resource for day traders. His years of experience in the field are reflected in his writing.
The book by Link is a real boon for day trading. The author has tried to answer any queries of traders, such as Should you trade? What is the best way to trade? How much should you trade? The book strategies are tried and true that day traders can use. The focal point of This book teaches you how to make high-probability trades to be financially successful.
He draws on his successes and fails to deliver. To the reader, to help you avoid making the same mistakes he did, Link has shared his Extensive market experience.
8. Mastering The Trade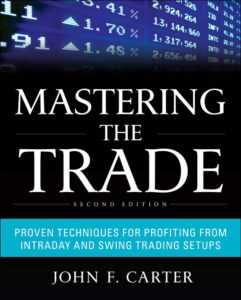 Mastering the trade is written by John Carter. Carter is a trader and writer. He shares how traders fall into psychological traps. Carter started trading in high school as a sophomore. He is the grandson and stockbroker at Morgan Stanley.
The book tells you how traders fall into psychological traps. These instructions cover everything from setting up trades to numerous strategies. He has listed many trading strategies.
This book is one of few on the list that focuses on the psychological aspects of trading. Poor trader psychology can often lead to a trader losing his money. John Carter covers many essential areas, including premarket checklists to analyze recent market behaviour and risk control techniques to protect your trading capital.
Read Next: Best Share Market Books
9. How To Day Trade For A Living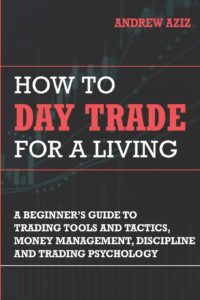 Andrew Aziz is a best-selling Canadian author and investor. Andrew Aziz trains new traders and investors at Vancouver Traders. He has published his books in 8 different languages. Day Trade for a Living is a well-written book to understand the trading psychology and thought process.
This book is a go-to guidebook for every beginner and intermediate day trader to understand market psychology. How to Day Trade for a Living will teach you A-Z of day trading using classic strategies and metrics cited by the writer.
Andrew has tried to break taboos related to day trading. Readers can learn about various tools such as charts, indicators When to enter/exit trade, stop loss from the book.
10. Start Day Trading Now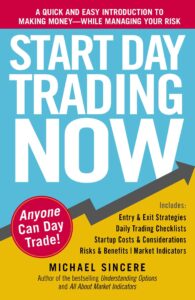 The book Start Day Trading Now is written by Micheal Sincere, a trader, financial journalist, and writer. Michael has tried to dilute all his knowledge in the book. Micheal Sincere is a well-known name in the American financial sector. Start Day Trading Now is among the best day trading books.
This book can be an excellent resource for beginner and intermediate investors and traders. It will clear your perspective and thought process while trading.
Readers can learn about interpreting market patterns and charts, metrics to shortlist shares, and best strategies to run business smoothly.
Read Next: Best Accounting Books
11. A Beginner's Guide To Day Trading Online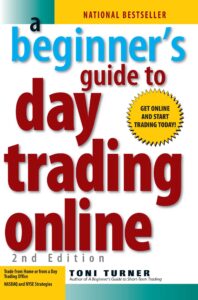 Toni Turner is an educator, speaker, and financial writer. Toni speaks at trading forums and conferences. Toni has written more than six books on finance. A Beginner's Guide to Day Trading Online will help you to gain more financial skills and tools in your arsenal.
A Beginner's Guide to Day Trading Online is a national bestseller that will help you understand the market's workings. Toni has used an accessible manner to teach day trading.
Readers can learn about the various trading tactics & strategies, the Decimalization of stock prices, Traded Funds (ETFs), Precision entries and exits, New trading products such as E-minis and Exchange.
12. Day Trading For Dummies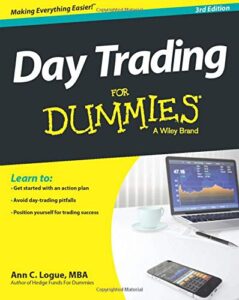 Day Trading For Dummies is written by Ann C. Logue. Logue is an MBA lecturer and a Chartered Financial Analyst. She writes on business and finance.
This book is more of a dictionary covering an extensive range of topics related to day trading and stocks.
This book is suitable for beginners. None of the topics is explained in detail; that is what makes it more suitable for beginners. The author has tried to introduce every possible term in the book.
Day Trading For Dummies is merely a guidebook; professional traders may find it somewhat monotonous.
13. The Truth About Day Trading Stocks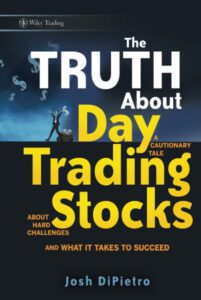 The Truth About Day Trading Stocks is written by Josh Dipietro. Josh is a 36 years old trader, trainer, and author. He runs Daytraderjosh, where he trains new traders. He also runs various workshops and real-time trading mentorships.
The author questions the elementary training of the stock market given to aspiring traders. Josh has developed his teaching methods to unleash untapped potential. The book is well written. The Truth About Day Trading Stocks is one of the best day trading books for beginners and intermediates.
Frequently Asked Questions
What Books Should I Read To Start Trading?
A beginner trader can consider these books to learn about day trading:
The Truth About Day Trading Stocks
A Beginner's Guide to Day Trading Online
Mastering the Trade
Day Trading and Swing Trading the Currency Market
The Disciplined Trader
Reminiscences of a Stock Operator

Is Day Trading Still Profitable?
Yes, day trading is still profitable in 2021. Irrespective of its volatility, if day trading is done with extensive research and temperament, it can be your full-time business. 

Why Are Day Traders Not Millionaires?
The best answer to this question may be that day trading is a kind of job with high competition, and a job will not make you that rich. Another reason may be that a tiny fraction of day traders are "professionally trained." High competition, lack of skill, and capital is making their job harder.

How Should I Participate In Day Trading? 
It is highly preferred that an investor should perform a thorough analysis of stocks. You can create a roadmap for your day trading venture. A scholarly study of stocks may include studying stock prices, interpreting patterns and charts, tracking news and market updates, and other vital factors. You should have threshold money to start day trading.  

Is Day Trading Illegal? 
Day trading is one of the widespread financial strategies among stock market geeks. There is nothing illegal in day trading. Anyone can start day trading. However, it is preferred to do extensive research before indulging in the business. 

Is Day Trading Easy?
Day trading is the same-day trading of stocks. It is often practiced for gaining short-term profits. The succeeding rate at day trading is relatively low. Day trading may be comparatively more complex than other financial strategies. Investors should do their homework before investing in day trading.
Day trading is considered among risky monetary practices. The U.S. Securities and Exchange Commission has issued a kind of "warning cum advice" for day traders. The SEC asks day traders not to believe in claims of easy profits. The body warns traders that the community may suffer financial losses as they do not "invest." 
Similar Posts: