Understanding accounting is very crucial for business owners. Accounting is the organizing and record-keeping of financial information. It allows us to track how much money we are making, our value, how much we spend, and where we can do more.
These books will help you take accountability for your company's financial future.
For many years, the accounting will be a leading factor in running the business flawlessly. Accounting will grow 10% in the market for accountants and auditors by 2026.
Whether you are a CPA aspirant or a professional accountant, these books will help you refine your knowledge and expertise in the field.
Consider this list of the best 14 accounting books, which everyone should read.
14 Best Accounting Books Recommendation 2021
1. Accounting for Non-Accountants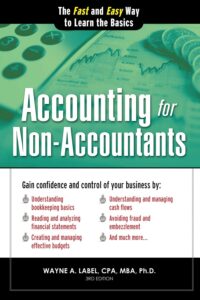 Dr. Wayne A. Label is a Certified Public Accountant. He is also a financial journalist and writer of three accounting books.
The title intends to teach about basic accounting for beginners or amateurs. Readers will better understand the balance sheet, Debits and Credits, income statement, Double-Entry Bookkeeping, and cash flow statement. The book has straightforward and jargon-free content, which will help you acquire essential accounting skills and knowledge for running your business.
2. Accounting QuickStart Guide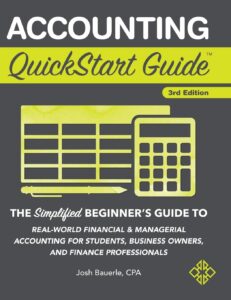 The author of the title, Accounting QuickStart Guide, is Josh Bauerle. Josh is a Public Accountant and runs a company Named CPA on Fire. He has worked as a public accountant (CPA) and financial advisor for more than a decade.
The author has tried to compile everything he got from his experience.
This classic piece is among the bestselling accounting books. The author has used simple language to describe the core principle of accounting. The book is nourished with infographics, miscellaneous problem sets, and stories to provide a smooth experience for learning. This book is suitable for both students and business owners. The book focuses on cash flow, business auditing, Classic Double-Entry accounting, Business Entity Types, Principles of Financial Accounting, Managerial Accounting, and Tax Accounting.
Read Next: Best Day Trading Books
3. Tax Savvy for Small Business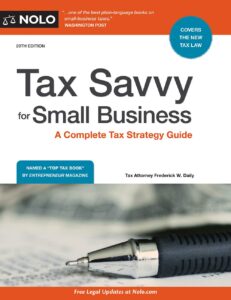 Frederick W. Dailyis write tax Savvy for Small Business. Frederick has been working for more than 35 years as a tax and financial advisor for many media companies such as Chicago Tribune, Good Morning America, and many more.
Indeed this is among the best books to learn about tax accounting. This book covers many important tax accounting topics such as capitalized expenses, tax breaks from business losses, payroll taxes, auditing, maximize retirement funds, etc. Its 15th edition has been published, which is updated with all new rules and regulations.
4. Financial Shenanigans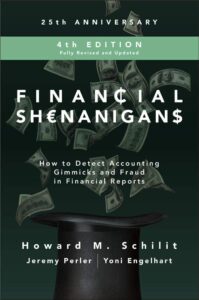 Howard Schilit is the author of the book. He is a Certified Public Accountant and runs his firm named Financial Shenanigans Detection (FSD) Group. Howard holds a doctorate in Accounting. The American author has vast experience and knowledge of accounting for almost thirty years.
The bestselling title will help you to learn every tactic of the corporate world. The author has busted all the black-hat tactics that corporate firm uses to inflate their worth to attract investors. This book helps you gain information about how businesses play, build a strong foundation for a business, and broaden its focus.
Read Next: Best Personal Finance Books
5. Accounting All-in-One for Dummies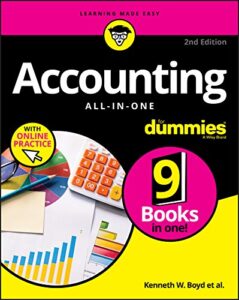 Accounting All-in-One for Dummies is written by Ken Boyd, an expert in financial and accounting management. He has written many books under the name "Dummies" series.
Ken also produces his podcasts, articles, and blogs.
This book is more of an accounting course. Accounting All-in-One for Dummies includes a set of nine books that offer a complete guide about accounting from scratch. It is a must-have book for accounting students who are seeking a career in the field. It covers a broad spectrum of accounting topics ranging from tax accounting to detecting frauds in organizations.
Kenneth Boyd has tried to keep it more straightforward for readers. It comes with online quizzes, accounting workbooks, and a guide to offer a piece of comprehensive knowledge on accounting.
6. Financial Intelligence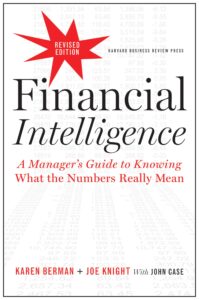 Financial Intelligence is written by Karen Berman, John Case, and Joseph Knight. Both the authors are fast friends and are the founders of the Business Literacy Institute in Los Angeles. Their company provides training programs for copious companies such as P&G, American Express, and Tyco International.
This book is solely made for intermediate and professional accountants. The book provides a piece of extensive information on advanced accounting. Various trainers often recommend financial Intelligence as a "complete package for Financial Intelligence". Readers of Financial Intelligence walk away with a keen knowledge about the industry.
Read Next: Best Share Market Books
7. Intermediate Accounting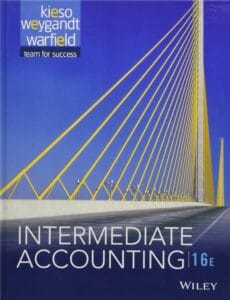 Intermediate Accounting is among the best pick from bunches. The book is written by Donald E. Kieso. Donald is a Certified Public Accountant and a professor of Accountancy at Northern Illinois University.
Intermediate Accounting is a complete guide on Generally Accepted Accounting Principles (GAAP). The book is entirely jargon-free. The author explained each topic with detailed analysis and statistics. This book is generally referred to students preparing for the CPA exam (Certified Public Accountant). The author has explained the application of fintech in accounting and every necessary tool for accounting. Intermediate Accounting is one of the best books for beginners.
8. The Big Four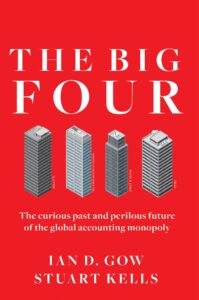 The title is written by the Australian authors Stuart Kells and Ian D. Gow.
Stuart Kells is a renowned Australian author who is an awardee of the Ashurst Australian Business Literature Prize.
Co-author Ian D. Gow is a former accounting lecturer at Harvard Business School. Currently, he is servicing as a professor at the University of Melbourne.
The book is astonished amazing. Both Stuart Kells and Ian D. Gow are fast friends. Gow is a professional accountant and a professor, while Stuart is a well-known writer. The pair used each other's skills to publish his classic work.
The Big Four explains the business models of the most significant four firms in the world. It details the rise of these firms and how they become billion-dollar firms. The book explains the History, Present, and future of the big four accounting companies: Deloitte, PricewaterhouseCoopers, Ernst & Young, and KPMG.
Read Next: Best Investing Books for Beginners
9. Accounting for the Numberphobic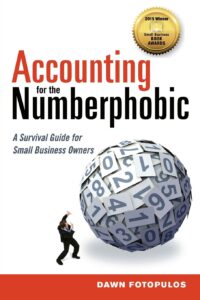 Dawn Fotopulos is a professor at The KIng's College, Manhattan. Dawn is a former banker and the founder of bestsmallbizHelp.com, an educational platform for solopreneurs and small business owners.
This book should be on your bucket list if you want to learn about accounting related to business. It covers a wide range of net income statements, revenues systems, cash flow statements, and balance sheets. This book will help you in managing your financials for business. In a satirical way, she questions business owners about why they treat accounting work as a drag. Dawn says that it is not wise to give your accounting task to a third person when all the doer is you.
10. Profit First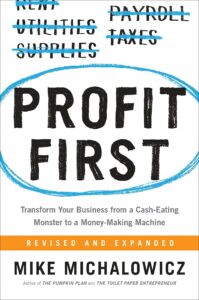 A former columnist of the Wall Street Journal, Mike Michalowicz is a professional business coach and a writer. Mike's work is also featured in Entrepreneur Magazine, Open Forum, and Harvard Business Review. He is the founder of 'Profit First' Professionals. His company is a membership organization of professional accountants and business coaches.
'Profit First' will help you manage your monetary business system into an efficient program that will generate explosive profits. This book will give you a better perspective about Generally Accepted Accounting Principles (GAAP), bookkeeping, and entrepreneurship.
Mike has tried to formulate his methodology into a practical application to make your business more profitable.
Read Next: Best Technical Analysis Books
11. Warren Buffett Accounting Book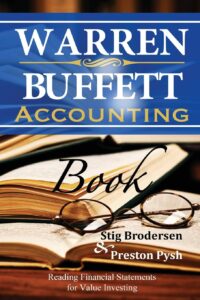 This book is written by Stig Brodersen and Preston Pysh.
Stig Brodersen is a Danish investor, author, and former college professor. Stig Brodersen is the founder of investment company Stig Brodersen Holding. They also run a website named BuffettBooks.com, an educational website.
Both Stig Brodersen and Preston Pysh also produce an investing podcast. Pysh is the founder of Pylon Holding Company. Pysh is a graduate of Aerospace Engineering.
The bestseller title, Warren Buffett Accounting Book, is a fantastic guidebook for beginners to understand the basics of accounting and wealth management. Warren Buffett Accounting Book readers walk away with a better perspective of trading and accounting.
It covers all necessary accounting topics such as income statement, balance sheet, picking stocks, and cash flow statement.
12. Freakonomics: A Rogue Economist Explores the Hidden Side of Everything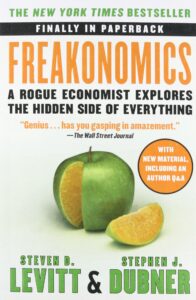 Steven Levitt and Stephen Dubner is the author of Freakonomics. Steven is a renowned American professor and economist. Steven was featured on the Time Magzine's "100 People Who Shape Our World" in 2006. In the year 2003, he won the Bates Clark Medal.
Dubner is a New York Times journalist and the co-author of the book.
Freakonomics is one of its kind, the bestseller, and one of the most controversial financial/accounting books in history. It exposes the root of the financial sector. There is always a tussle among economists about this book.
13. Double Entry: How The Merchants of Venice Shaped Modern Finance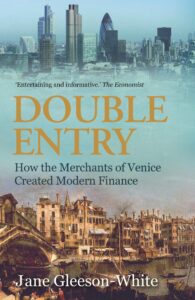 Jane Gleeson is the writer of the Double Entry: How the merchants of Venice shaped the modern world. Jane is a graduate of economics and a Ph.D. student in creative writing. She writes a blog at bookishgirl.com.au.
Double Entry is one of the best accounting books for bookkeeping. Double Entry has been featured in many newspapers such as The New Yorker, Publisher's Weekly, and The Wall Street Journal. Every beginner should add this book to their bucket list.
14. The Accounting Game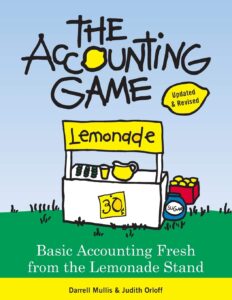 Judith Orloff and Darrell Mullis are the writers of The Accounting Game.
Judith is an educator and economist. He is the founder of Educational Discoveries Inc.
Darrell is an American management and accounting trainer.
The book focuses on various fundamental accounting basics. Whether you are a manager, business owner, or a college goer, you shall consider this book. This book features interactive infographics, charts, and a step-by-step guide for the implications of accounting concepts in the actual industry. The Accounting Game is one of the best books for beginners.
Frequently Asked Questions
What are the best accounting books for beginners?
Beginners should choose a book that is written in a straightforward tone. Beginners can consider the following recommendations:
The Accounting Game
Double Entry: How The Merchants of Venice Shaped Modern Finance
Accounting for the Numberphobic
Intermediate Accounting
Accounting for Non-Accountants
Accounting QuickStart Guide

Which is better, accounting or bookkeeping?
Both of the professions are a great choice. Bookkeeping manages all the accounting data, whereas accounting focuses more on interpreting and implementing accounting concepts in the real world. 

I am a business owner. Can I do bookkeeping myself?
Doing business and bookkeeping yourself can be a bad idea. It may be cost-effective, as you are not outsourcing a bookkeeper. As a solopreneur, you should outsource a bookkeeper; it will save your time and productivity. 

What is the 'Big Four' about?
The book explains the History, Present, and future of the big four accounting companies: Deloitte, PricewaterhouseCoopers, Ernst & Young, and KPMG.

Do accountants become millionaires?
A millionaire accountant is rarely seen. Remember, an accountant is only a job, and a job doesn't pay that much. If you want to be a millionaire by doing an accountant job, try starting an accounting service-based company. You can start a company that can train managers and aspiring accountants, provide services to "elite" customers.