Are you having trouble turning on the predictive text in your Outlook?
Maybe you are completely confused about how you can do that.
If that is the case then we are here for you.
We will be guiding you through the entire process and show you how you can easily turn on predictive text in your Outlook.
Predictive text is a feature of Microsoft Outlook that allows it to easily predict the sentence that you are going to write.
It gives you suggestions for words that it feels will fit in the email that you want to send.
You can select the suggestion by pressing the tab or right arrow key.
If you don't see anything that you like then you can ignore the suggestion and continue writing.
It is a great help when you are too busy to type out the entire text in your email.
How To Turn On Predictive Text In Microsoft Outlook
Steps To Turn On Predictive Text in Microsoft Outlook:
Open Microsoft outlook.
Navigate to the settings.
Now go to show all outlook settings.
Select mail.
Choose compose and reply.
Then scroll and look for the text predictions.
You can also turn on the predictive text option from the autocorrect settings of your Microsoft Outlook. To do that just follow the steps given below.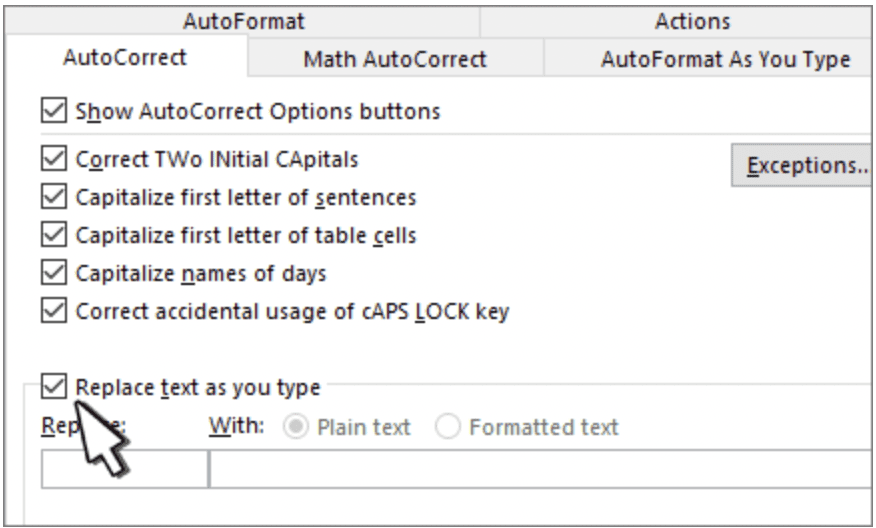 Open Outlook.
Go to Files.
Then select Options.
Choose Mail.
Click on Spelling and autocorrect.
Select the option Replace text as you type.
If you want to disable your Microsoft Outlook predictive text then you can just follow these steps above and then disable the options.
Note: If you can't find the predictive steps option even after following the steps given above then you can follow our guide here to get your Predictive text option back in Microsoft Outlook.
Similar Posts: