Following in the footsteps of WhatsApp Business and Telegram, Snapchat has launched a premium membership service to increase revenue.
Snapchat+ is Snapchat premium membership that gives users access to "a variety of exclusive, experimental, and pre-release features."
For $3.99 USD each month, Snapchat+ subscribers may access exclusive, experimental, and pre-release features!
These features improve and personalize your Snapchat experience, allowing you to go deeper into the app's most used features.
Additionally, you may check out amazing new features before everyone else!
In this article, we will discuss what is Snapchat plus and how to get Snapchat plus in Android.
What Is Snapchat Plus?
Snapchat Plus is Snapchat premium subscription which provide access to exclusive, experimental, and pre-release features, such as the option to pin the chat with your Best Friend, access to custom Snapchat icons, and a unique badge.
You can also try out all Snapchat Plus features with free by using 7 days Free trial.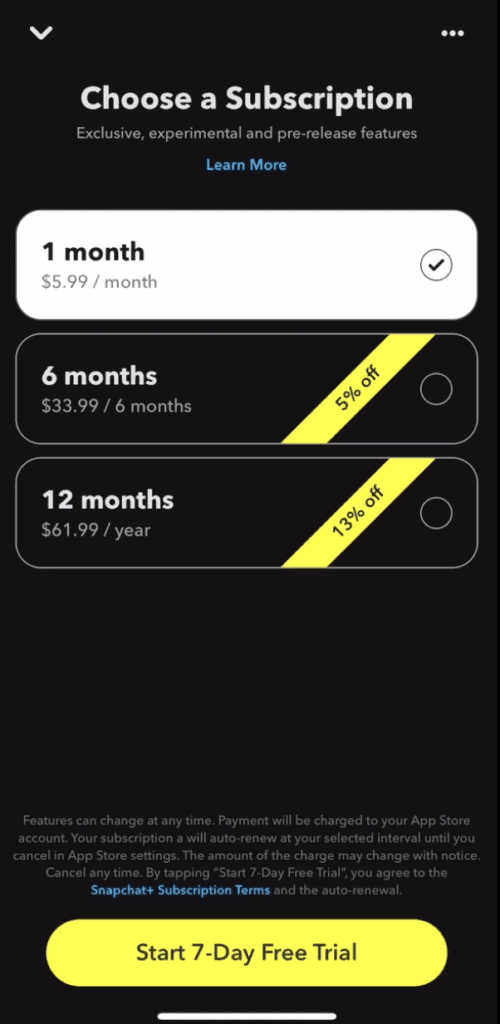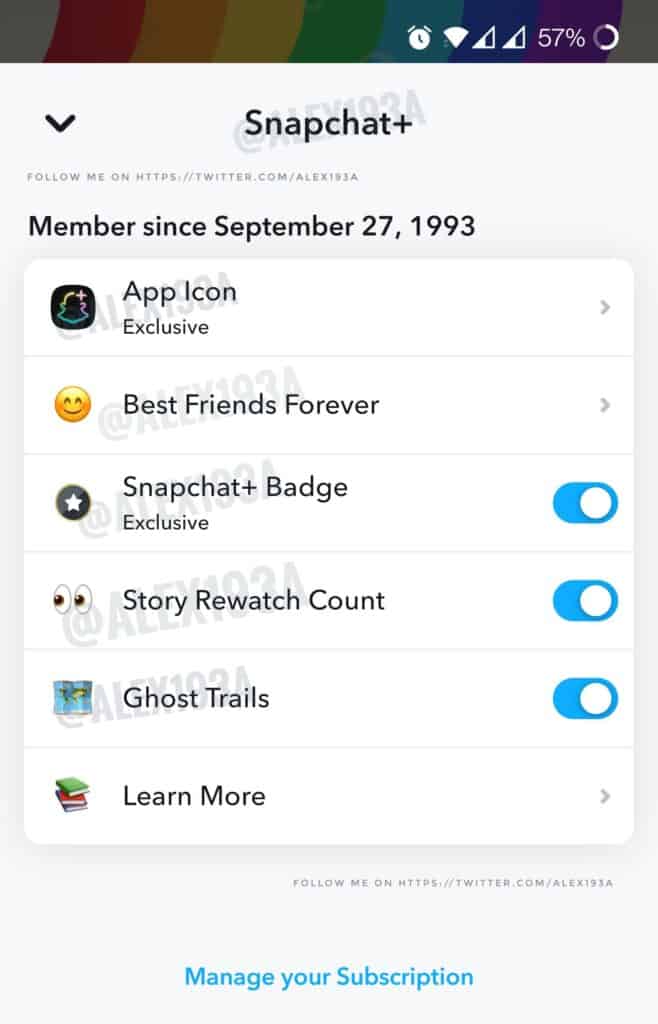 Snapchat Plus Subscription includes following features:
Pin a friend as a #1 BFF
Get access to exclusive Snapchat icons
Display a badge in your profile
See your orbit with BFF
See your Friend's whereabouts in the last 24 hours
See how many friends have rewatched your story
How To Get Snapchat Plus On Android?
Steps Get Snapchat Plus On Android:
Step 1: Open Snapchat App.
Step 2: Go to your Snapchat Profile Page.
Step 3: Now, Tap on Snapchat Plus Banner.
Step 4: Choose Subscription period like 1 month, 6 month or 1 year.
Step 5: After choosing subscription period, follow on-screen instruction to complete the payment
Step 6: After completing the payment, you will subscribe to Snapchat Plus and all exclusive benefits or features.
If you want to go through details guide of each Snapchat Plus feature , check below:
Snapchat Plus Features Detailed Guide:
Similar Posts: