Aglet Application is a game developed for all those enthusiastic and passionate sneakerheads who missed the chance of buying their grail-level favorite sneakers.
It allows users to earn aglets, buy their desired pair of sneakers, and display them on shelves. This turns out to be a very fun and entertaining game.
The game is pretty simple to play. Here is how you can play Aglet
What Is Aglet Game?
Aglet is a virtual community created for sneakerheads who have missed the opportunity of buying gravel-level, limited sneakers.
This game enables them to earn virtual money called aglets by walking in the real world and through stashes.
It allows them to digitally use this earned money to buy the desired sneakers. It also enables them to earn gold aglets and buy real sneakers as well.
How To Play Aglet?
Steps to Play Aglet:
Step 1: Download The Aglet App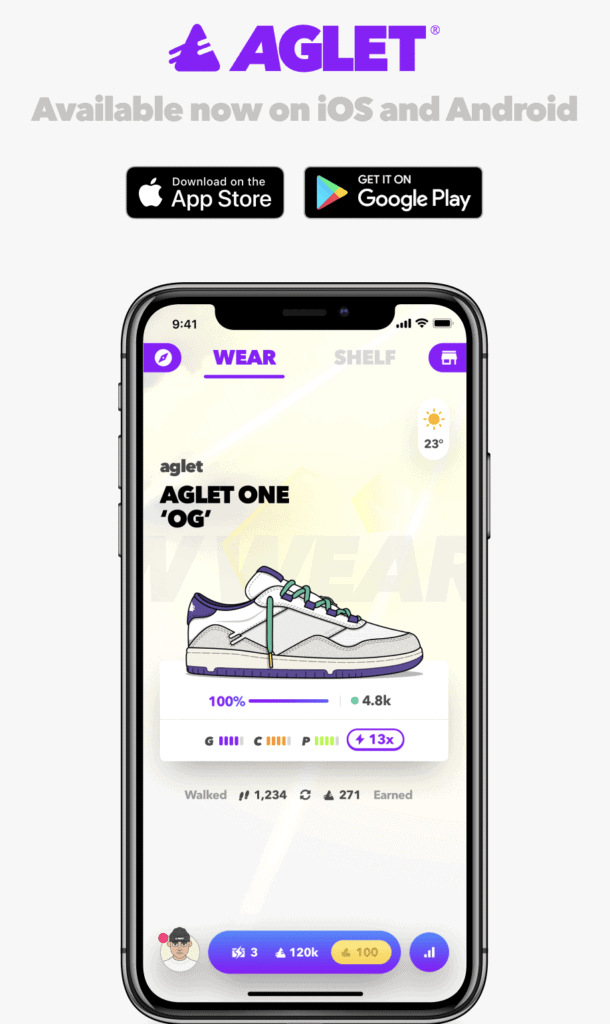 First you have to download the Aglet app in your phone. Install Aglet app from here which is available for both App Store(iOS) and google play store (Android).
Step 2: Open The Aglet App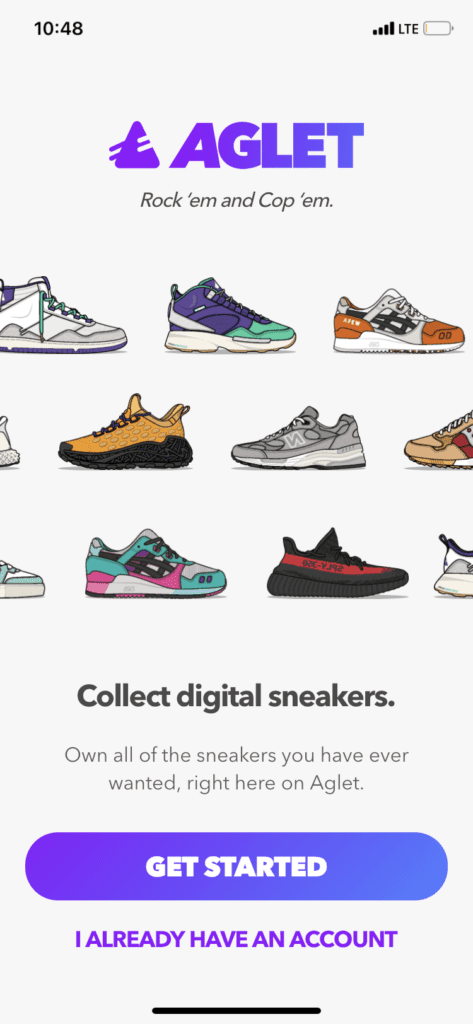 Now open the Aglet app and do next-next for few screen.
Step 3: Choose Your First Sneaker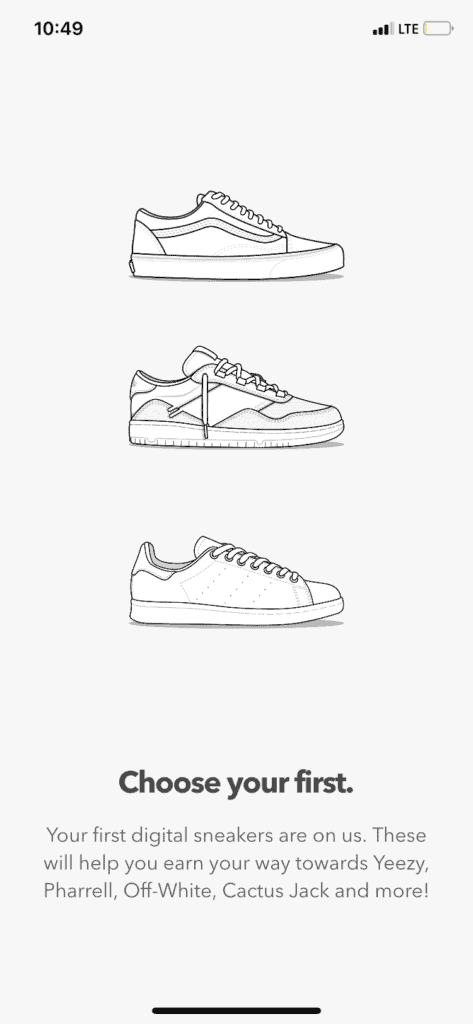 Now, Choose your First Sneaker from aglet, van and Adidas.
before selecting any sneaker, just read about every Sneaker.
Step 4: Set Your Avatar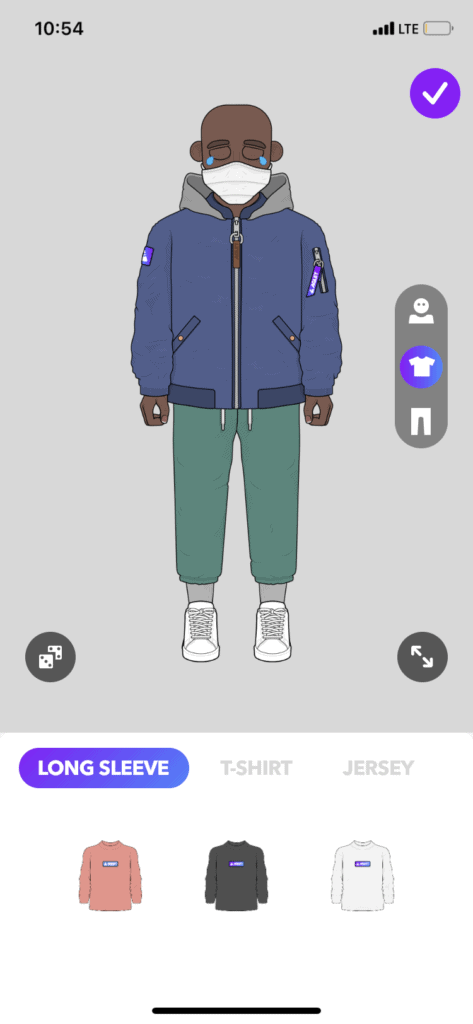 Now customize your avatar. Avatar will show up in your public profile – make it yours. Your can select from long sleeve, T-Shirt and Jersey.
Step 5: Sign Up Into Aglet App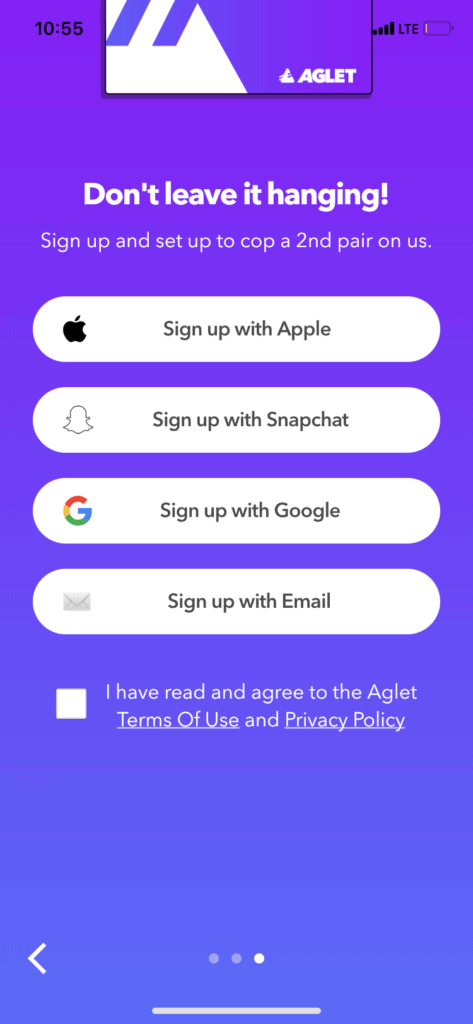 Now, you have top crate account on Aglet App.There are different option available for signup like
Sign up with Apple
Sign up with Snapchat
Sign up with Google
Sign up with Email
And Tick mark on "I have read and agree to the aglet terms of use and privacy policy"
Step 6: Enter Referral Code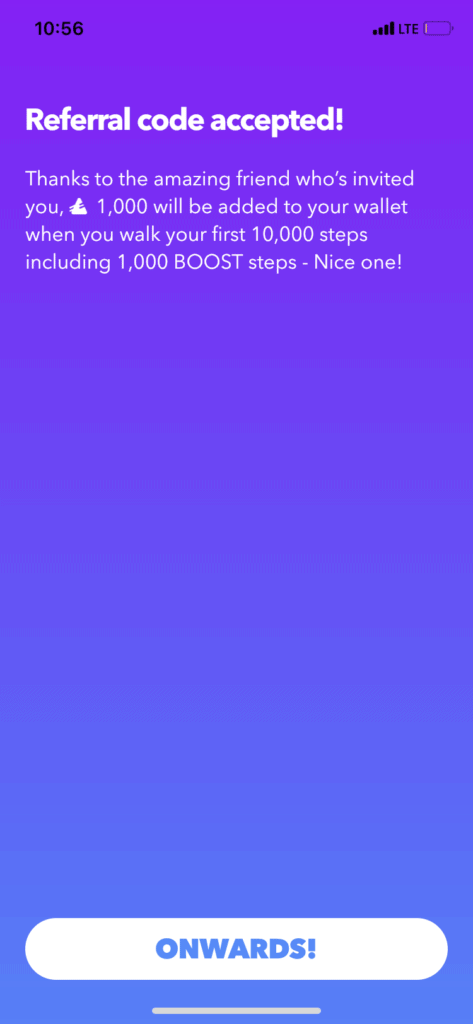 Now enter your Referral code in this screen. This is optional but if you enter the Referral code, you get 1,000 bonus Aglet when you hit 10,000 steps! So, Miss It.
Step 7: Provide Permission To Aglet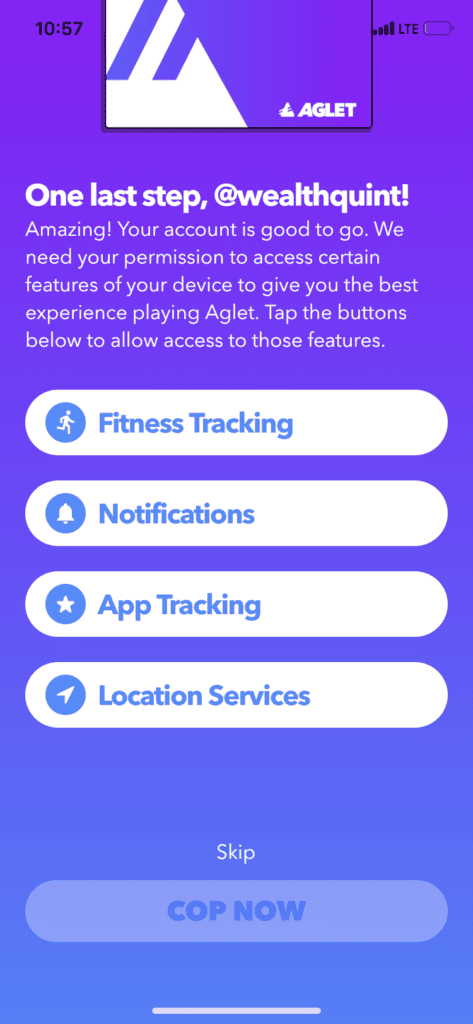 After completing the referral, You have to provide some permission to Aglet app like Fitness Tracking, Notifications, App Tracking and Location Services etc.
You skip here but later you provide all permission if you want to get best experience of playing Aglet.
Tap the buttons to allow access to those features.
After that you will enter inside the app.
Step 8: Moving Around With The Sneakers
Your first sneaker is free, and wearing those sneakers, the number of steps walked in the real world will determine the number of aglets your earn. The amount is based on how rare the sneaker is.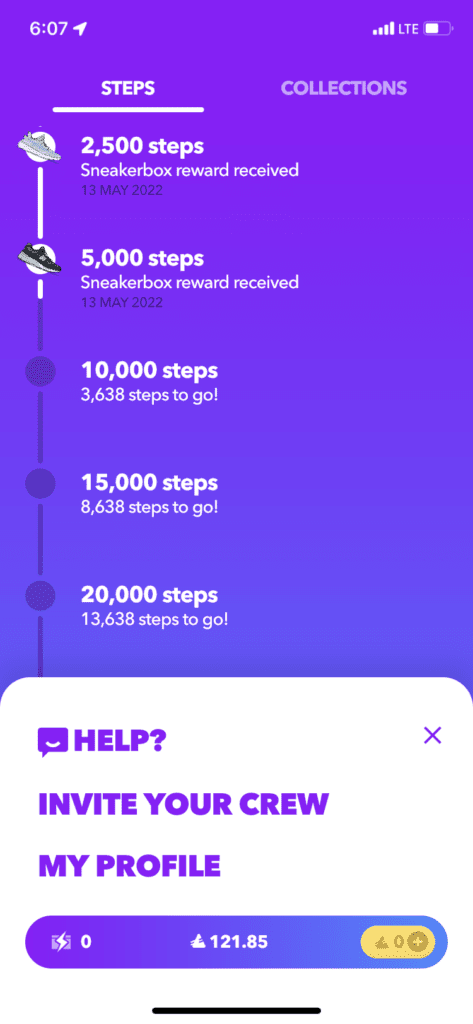 Step 9: Repair Your Worn-out Sneakers
As you walk wearing those sneakers, they deteriorate and need to be repaired. You can find Recharge and Deadstock stations in retail stores, coffee houses, or landmarks for the same.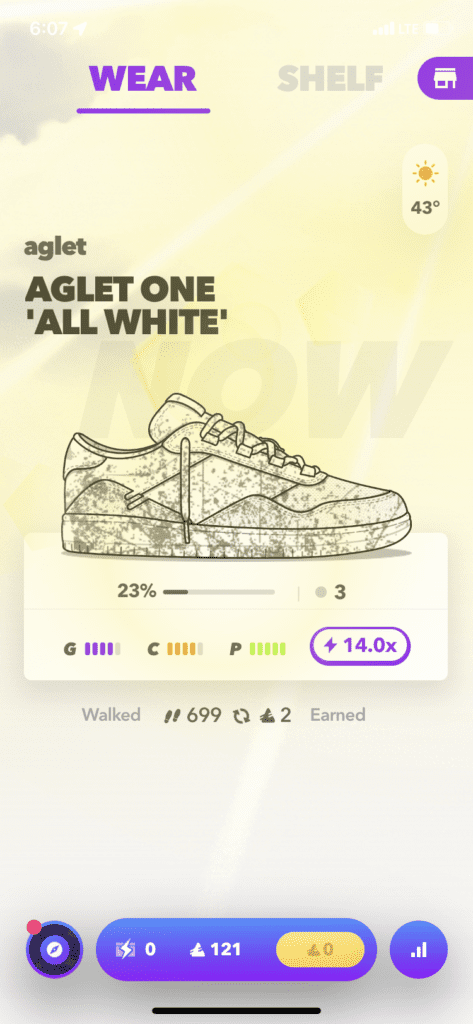 Step 10: Earn And Shop
You can spend your earned aglets at The aglet sneaker shop, bring newbies to your collection, and display them on your shelves.
Also Read: How To Get Gold Aglet?
How To Level Up My Aglet?
The only way to level up your aglet is by walking more and earning more, which lets you buy more sneakers and expand your collection of sneakers.
Since this game is all about sneakers, you need to have a good hold on earning aglet and buying rare and grail-level sneakers.
You can note how well you are doing through the Don score feature in the aglet game. It compares your score with other aglet players and lets you know where you stand.
Aglet Game Tips
Collect more and more rewards by playing and earning
Run more and earn more and buy the best rare pair of sneakers
Use referral code to earn more aglets
Refer aglet to your friends to earn a good amount of aglets
Conclusion
Aglet lets the sneakerheads fulfill their fantasies of buying the sneakers that they desire. It makes it interesting to earn aglets and then buy sneakers with the same money.
All you need to do is download the aglet app and dive into the world of sneakers, where virtual shopping is made easy and fun.
Similar Posts: