Have you been encountering an error message that says "your account has been blocked after multiple consecutive login attempts" while trying to log in to OpenAI/ ChatGPT?
This issue can be frustrating, especially if you have been trying to access your account for a while now.
Also, if you have tried to login into ChatGPT(chat.openai.com) multiple times with wrong password then also you can get blocked for some time period.
In this article, we will provide you the reasons & solutions to fix this error and unblock your ChatGPT account.
Why Did Your OpenAI/ ChatGPT Account Get Blocked?
Your OpenAI/ ChatGPT account can get blocked if you enter an incorrect password multiple times.
This is a security feature designed by OpenAI to prevent unauthorized access to your account.
After a certain number of failed login attempts, ChatGPT blocks your account for a period of time to prevent any further unauthorized access attempts.
How To Fix "Your Account Has Been Blocked After Multiple Consecutive Login Attempts" On ChatGPT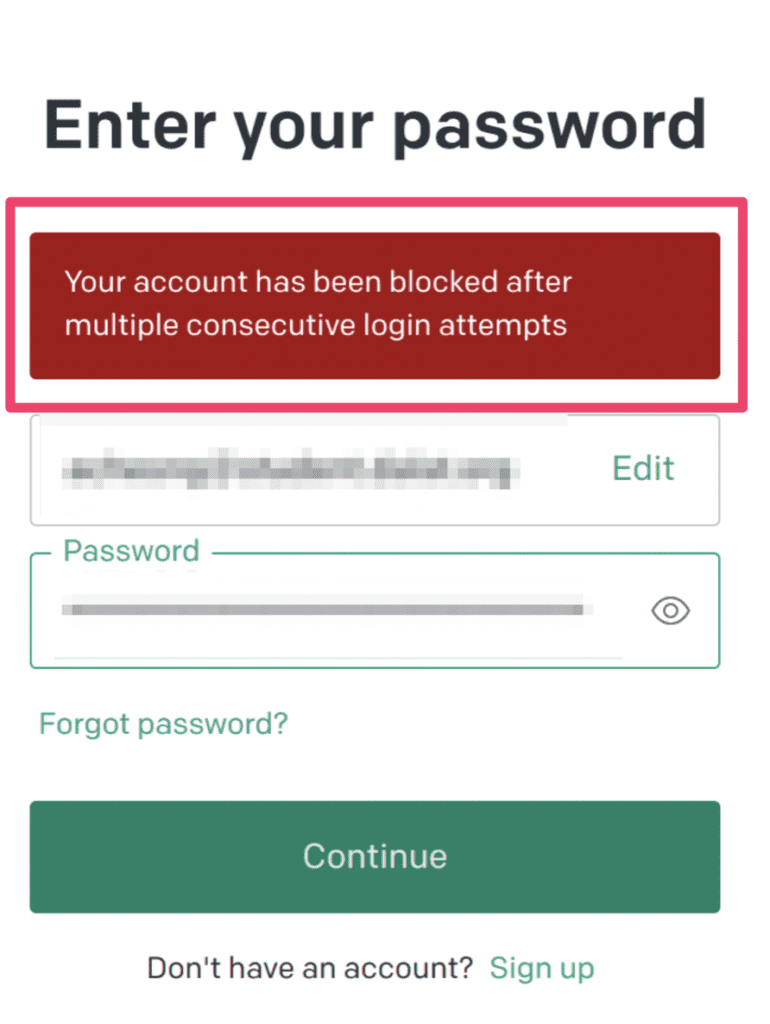 Here are some solutions that you can try to fix this error message on ChatGPT:
1. Wait It Out & Try Login Again After Sometime
If you have tried logging in to your ChatGPT account multiple times with an incorrect password, your account will get blocked for a certain period of time.
In such a case, you will need to wait for the specified time period until your account is automatically unblocked.
This could take several hours or even up to a day or more depending on how many failed attempts you had.
2. Reset Your Password
If you cannot remember your password or if you have been entering the wrong password, you can reset your password to regain access to your account.
3. Try Signing In With Google
If your ChatGPT account is connected to Google, you can try logging in using the "Sign in with Google" option.
This option should bypass the password prompt and allow you to access your account directly.
4. Contact The OpenAI Help Center
If you have tried all the above solutions and are still unable to access your account, you can contact the OpenAI Help Center for assistance.
They will be able to guide you through the process of unblocking your account.
To do so, follow these steps:
The support team will assist you and help resolve the issue.
5. Create A New ChatGPT Account
If none of the above solutions work, and you urgently need access to ChatGPT, you might consider creating a new account with different credentials.
This will enable you to access the ChatGPT while you wait for the blocked account to be unblocked.
Similar Posts: