Are you getting error code 246008 on TSN?
The Sports Network (TSN) has emerged as a popular streaming platform for sports enthusiasts in recent years.
With both a website and an app, you can enjoy seamless switching between devices.
This error code is commonly seen on Chromebooks, and users are also faced with a black screen upon encountering the error.
In this article, we will explore the various reasons for the TSN error code 246008 and provide step-by-step solutions to resolve the issue.
What Is TSN Error Code 246008?
TSN Error Code 246008 is a common error that occurs while streaming TSN on its website or app.
This error can be attributed to various reasons, including internet connection issues and server problems.
The exact reason of the error is unknown and not mentioned or specified by TSN anywhere.

We have gone through varied Reddit forums and comes out with some fixes using which some users were able to resolve the error.
How To Fix TSN Error Code 246008?
1. Use VPN
If you are located in the USA or outside of Canada and trying to access TSN, you may encounter the error code 246008 due to geo-graphical restrictions.
To resolve this issue, you can use a Virtual Private Network (VPN).
VPN allows you to hide your IP address and access TSN content from another location.
Here are the steps to use a VPN to access TSN in the USA:
Download a VPN service and install it on your device.
Connect to a VPN server located in Canada.
Open TSN and start streaming your favorite sports content.
2. Use TSN In Developer Mode
Using the TSN platform in developer mode can help resolve the error code 246008.
However, it is important to note that switching to developer mode can cause data loss, so it is advisable to back up your device data before proceeding.
Here are the steps to switch to developer mode on your Chromebook:
Sign in to your Chromebook with the owner account.
Go to the Chrome OS settings by clicking on the "Settings" menu at the bottom right corner.
Click on the "Additional Details" option under the "Chrome OS" section.
Navigate to the "Channels" section and click on "Change Channel".
Select the "Developer Channel" and click on "Change channel" to confirm your choice.
Wait for the update to be downloaded and restart your device.
3. Use TSN In Guest Mode
If you are encountering the error code 246008 while using TSN with your Chrome account, you can try accessing TSN in guest mode.
Here are the steps to access TSN in guest mode on Chrome:
Launch the Chrome browser.
Click on the profile icon at the top right corner of the Chrome browser.
Select the "Guest" option and start streaming TSN content.
4. Check TSN Server Status
TSN Error Code 246008 can also be caused by server problems on the TSN platform.
To check if the TSN servers are down, you can visit the TSN website or use a website that tracks server status such as Downdetector.
Just see if there is red spike in graph means that TSN server are facing issue.
If the TSN servers are down, you will need to wait for them to be restored.
5. Contact TSN Support Team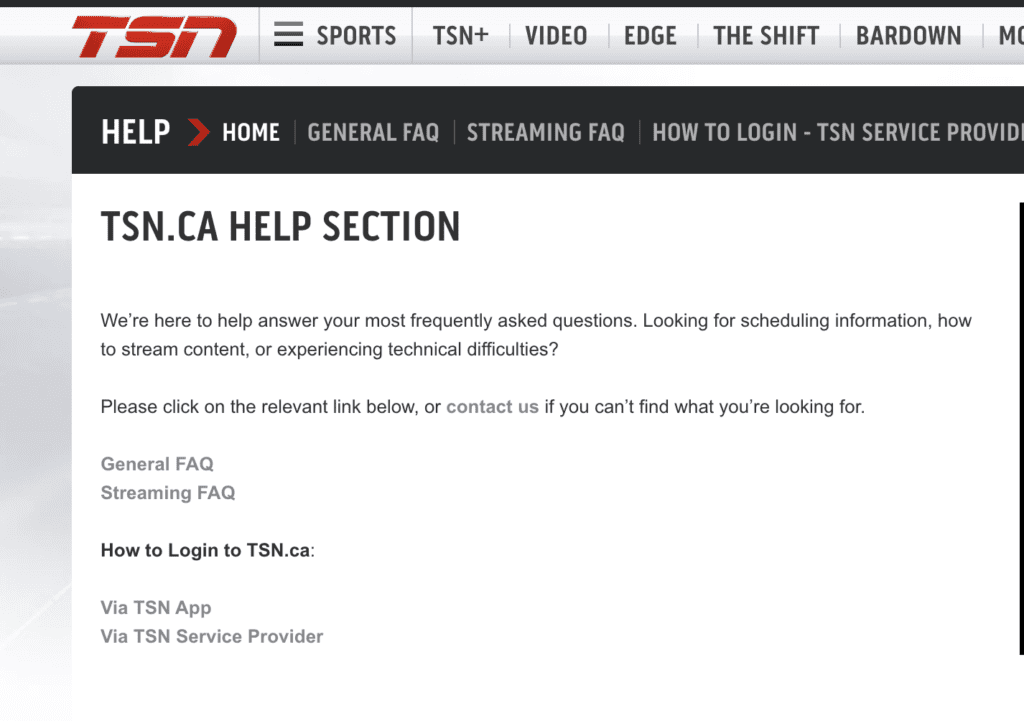 If the above solutions do not resolve the TSN Error Code 246008, you can reach out to the TSN support team for assistance.
They can help you diagnose the issue and provide a resolution.
You can contact TSN support via the TSN website, email, or through their social media platforms.
Similar Posts: