Are you getting "unknown error code EC 203" when trying to open your favorite EA game through EA app?
The full error is "the ea app encountered an unknown error ec 203".
Don't worry, you are not alone.
Many players have reported this issue, but the good news is that it is fixable.
In this article, we will discuss various solutions that have worked for players and help you get back to gaming in no time.
What Is "Unknown Error EC 203" In EA App
The "Unknown Error EC 203" is an error that can occur when attempting to open an EA game through the EA app.
Players have reported encountering this error when trying to launch their favorite EA games.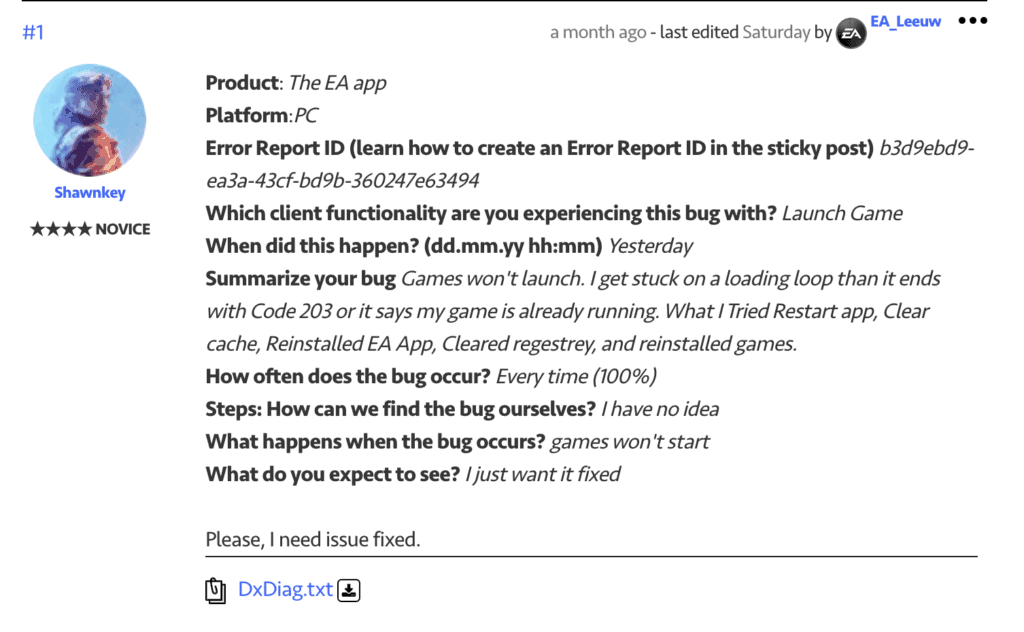 How To Fix The EA App Encountered An Unknown Error EC 203
1. Exit EA App And Restart Your Computer
The first step in fixing the unknown error EC 203 is to exit your EA app and restart your computer.
This simple solution has worked for many players and might work for you too.
Simply close your EA app and all other EA-related applications running in the background, then restart your computer.
After the restart, try opening the EA app again and see if the error has been resolved.
2. Disconnect Your Controller

If the first solution didn't work for you, try disconnecting your controller from your PC and then starting the game.
This has also worked for some players and might be worth a shot.
Simply unplug your controller, start the game, and reconnect your controller once the game has started.
3. Check Permissions

Another solution that has worked for some players is to check the permissions for the game under the security tab.
Go to the security tab for the game, turn on all permissions, and see if the error has been fixed.
It is important to ensure that the game has the necessary permissions to run smoothly on your PC.
4. Start The Game Through Steam

Some players have reported success in fixing the error EC:203 by starting the game through Steam rather than the EA app.
To try this solution, start Steam without opening the game, then open the EA app and login.
After logging in, start the game from within the EA app.
5. Contact EA Support
If none of the above solutions have worked for you, it might be time to reach out to EA support.
They will be able to diagnose the issue and provide a solution that is specific to your situation.
Similar Posts: