Are you getting the error Network Response was invalid when you are trying to pay for a service in Venmo?
Venmo can take a few hours to a few days to let its transaction go through.
Moreover, there can be late transactions due to security protocol getting activated, slow connection as well as a timeout.
In this guide we will be discussing all about the reasons why you can get the error message 'Network Response was Invalid' in your Venmo app as well as its solutions.
Reasons Why You Are Getting The Error 'Network Response Was Invalid' In Venmo
There can be various reasons why you will be seeing the Network response was timed out error.
In this section of the guide we will be discussing those reasons thoroughly so that you can understand them well.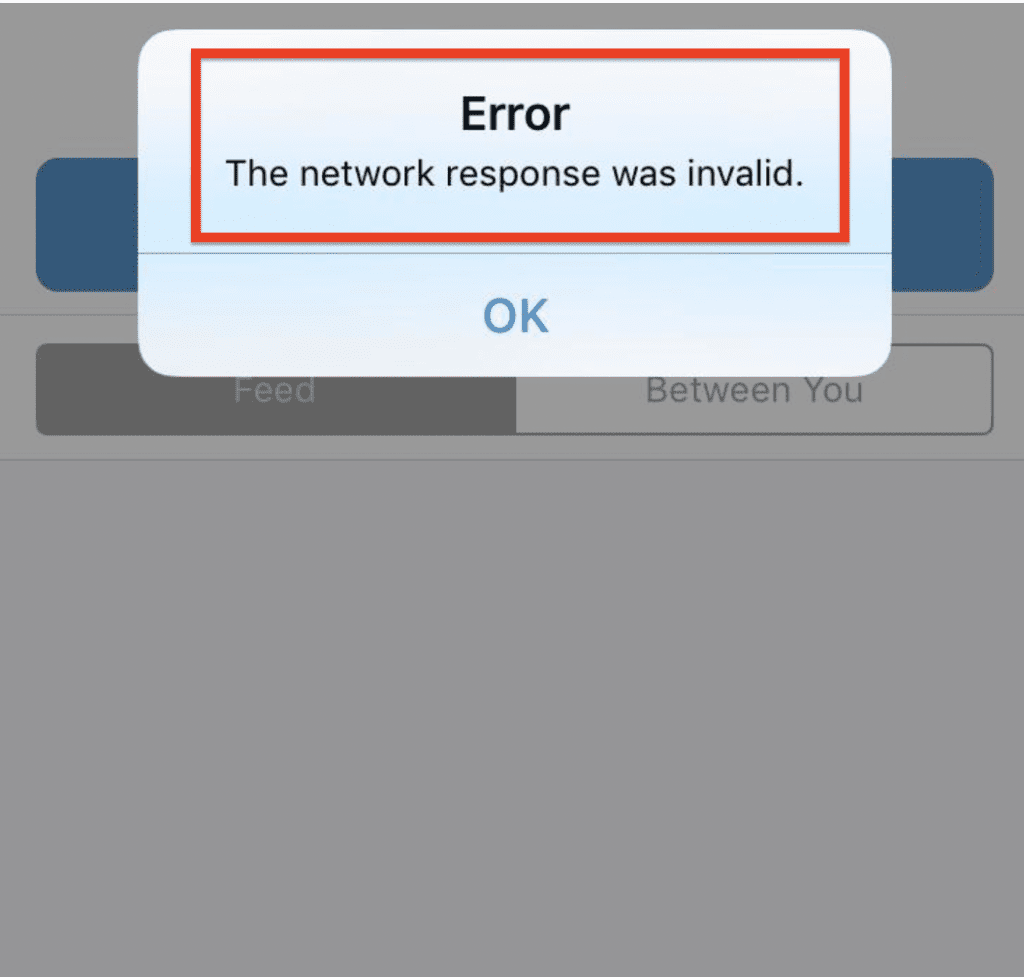 1. The Server Is Down For Venmo
One of the foremost problems that can arise for any online software is the outage of its servers.
Venmo is no exception when it comes to this situation. It needs steady support from its server to work properly.
If the server is not working well then there is nothing that you can do except wait until the server gets fixed by the Technical team of Venmo.
You can check the server status of Venmo from here.
2. There Is A Network Issue
If there is a network issue then also Venmo will show an arrow such as Network response was invalid in your device.
This happens because Venmo needs a steady supply of internet when it is working and doing the transaction functions.
Any kind of instability or slow speed will stop its functions.
3. Your Venmo App Is Not Updated
When you have not updated your Venmo app to its latest version then also Venmo can have problems because it will not be able to connect to its system properly as the system will have the update but the app will not.
4. Vemno Files Have Accumulated Too Much Cache
The Venmo app can also stop functioning properly if the app has accumulated too many junk files in its cache.
In that case, the Venmo Cache files will have to be deleted to allow it to function properly again.
The way how you can do that is presented in our fixes section of this guide.
How To Fix "The Network Response Was Invalid" On Venmo?
By now, you have already understood the reasons why you are not able to do transactions in your Venmo app.
Now the question is what could be the solution to that issue?
And here in this section, you will get all the answers to all the solutions that you can try to fix this error.
1. Wait For Some Time And Try Again
If it is a server issue then waiting for sometime will help as the technical teams will be working on it to solve the issue.
If there is any kind of bug in the system then also you will have to wait for sometime until it gets fixed by the Venmo technical team.
2. Update The Venmo App
Check whether your Venmo app is updated to its latest version that is released.
You can update the app by going to the play store or Apple store.
After you have updated the Venmo app you can restart the app and it should be working properly now.
3. Delete The Cache Of Venmo
You can also delete the Cache files in Venmo and see if the error gets fixed.
Oftentimes there are bugs and junk files in the cache of the apps.
This stops the apps from functioning properly.
To delete the cache of Venmo just follow the steps given below.
For Android device
Go to the Settings >> go to Apps >> then Manage Apps >> Now, tap on Venmo >> scroll to the bottom and tap on Clear data and delete Cache from the options.
For iPhone
For iPhone users, Go to iPhone settings >> Go to General >> Find Venmo App and click on that >> Tap on iPhone Storage >>  Tap on Offload App button >> Again Reinstall Venmo app.
And with that you are done, now this will delete all the cache folders for your Venmo app in your iPhone.
4. Check Your Network Connection
Make sure that your internet is working properly.
To check this easily you can switch between different settings such as data and wifi.
If you find that any of those settings are causing trouble then you can shift your Venmo to another and use it while you contact your local service provider to fix the faulty connection.
5. Contact The Venmo Support Team
If none of the solutions given above is working for you then it is time that you look for a professional to help you with it.
There is nothing better than to contact the Venmo support team in that case.
It is recommended that you contact them and communicate your problem to them so that they can solve the issue for you.
Similar Posts: