Are you having trouble with the Steam Guard feature? Maybe you have enabled the Steam Guard on your Steam account but now you aren't able to use it after you have changed your Steam account password. The error message can say, "Invalid Credentials Supplied" at times.
This can be a huge problem as your account will not be protected by the two-factor authenticator from Steam anymore.
Steam Guard is a security feature made available to the users of the Steam platform. It works as a 2-factor authentication where you will have to get a code either from your Steam app or Scan the QR Code of your Steam Client with the help of the Steam Guard feature on your Steam App.
Many users have reported that they have been unable to use their Steam Guard after changing their account password in Steam.
If you are also facing this issue then there is no need to feel stressed as we are here to solve the issue of the Steam Guard not working after password change and we will be discussing the fixes down below!
Why Steam Guard After Password Change Not Working?

There can be a few reasons why Steam Guard is not working after a password change.
Most players have suggested that it could be a bug in the system of Steam or in the Steam App itself in which this problem is occurring.
Another major reason could be that your Steam Guard is not synced with your Steam account in Steam Client.
If there is a bug in the device then that also will cause problems for your Steam App which could be the reason for this password change issue in Steam Guatrd that you are facing now. However there is no need to worry as no matter the problem we have solutions for you in the section below, that will help you to solve the Steam Guard after the password change does not work on your account.
How To Fix Steam Guard After Password Change Not Working?
To fix the Steam Guard after password change not working you can use the Add a new account feature of Steam Guard, migrate your account, sync your Steam account with Steam Guard, check the password length and contact the Support team of Steam.
1. Use The "Add A New Account" Feature
You can make use of the "Add a new account" feature of Steam Guard to log in when it is not working after you have changed your password.
Open your Steam Guard and there should be the option to Add a new Account from there you will have to log into the same account that you have already logged in to but now with the new password that you set.
After this, you will be able to use your Steam Guard again. Many users have reported that this issue is caused by a bug however using this method has been able to solve this issue for them.
2. Migrate Your Steam Account
You can migrate your Steam account when you see that Steam Guard isn't working.
Go to the Steam Guard tab in the mobile app >> click on the account drop-down and select Add an account.
From there put your account name and the new password, and then it will prompt me that Steam Guard already protects that account and whether you would like to migrate >> choose to Migrate and now the Steam mobile app is correctly synced with your new password.
You can also migrate your account on Steam Guard through another method that we will show now.
Simply go to the Steam Guard tab in the middle of the Steam mobile app >> click on Migrate Steam Guard >> and then Move to your own account. Then simply log in, and you're done.
3. Check Your Password Length
Make sure that the password that you are setting isn't longer than 64 characters. The Steam website and phone app accept longer passwords than the Steam client accepts.
The Steam client will cut off your password after 64 characters. It is thus advised that you keep your password within 64 characters so that it can be used everywhere.
4. Restart Your Steam Mobile App
As an alternative fix, you can also restart your Steam Mobile App after doing a force close. If the issue is happening due to a glitch in the app itself then this would solve it.
On your device, go to Settings >> Apps >> Steam Mobile App >> Force Stop to stop SteamMobile App immediately.
The next step is to restart the Steam Mobile App on your phone and check to see if the issue is fixed.
5. Update The Steam Mobile App
As the player base is saying that this could be a bug issue in the Steam Mobile App, you should make sure to update your Steam Mobile app as there could be a patch released by the Steam developers that might have already addressed this issue.
If you do not update your app then you will not be able to use that patch which could fix the bug.
Make sure to go to the App Store or the Play Store to update the Steam Mobile App and then see whether the issue with Steam Guard is still happening.
6. Contact The Support Team Of Steam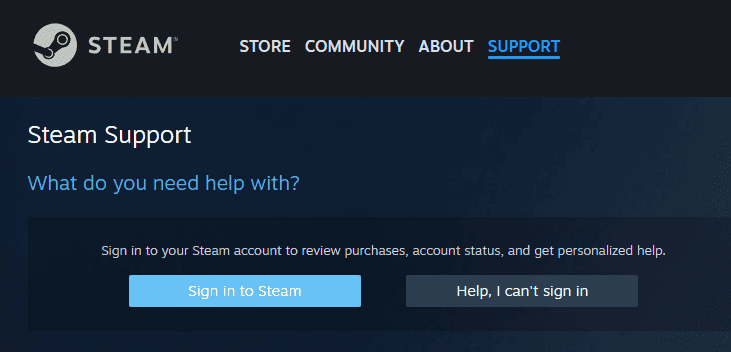 You should be able to fix the issue of Steam Guard after the password change not working after you have tried all the fixes above.
However, if you are still unable to fix it then it is highly recommended that you contact the Steam Support Team and raise a ticket with them.
They will take a look at the issue and respond back to you with a solution.
Similar Posts: