Sky Q is a well-known digital television platform offering a plethora of channels, on-demand services, and other features.
However, some users may experience issues with Sky Q, such as error codes.
One such error code is MR106, which can be frustrating for Sky Q users.
This issue is often indicated by an error message displaying "Your Sky Q Mini Box Not Been Able to Connect To the activation server, There may be a temporary issue with the activation server, Please try again later, For help press ERROR: MR106."
In this article, we will discuss why the Sky Q error MR106 occurs and how to fix it.
Why Does Sky Q Error MR106 Occur?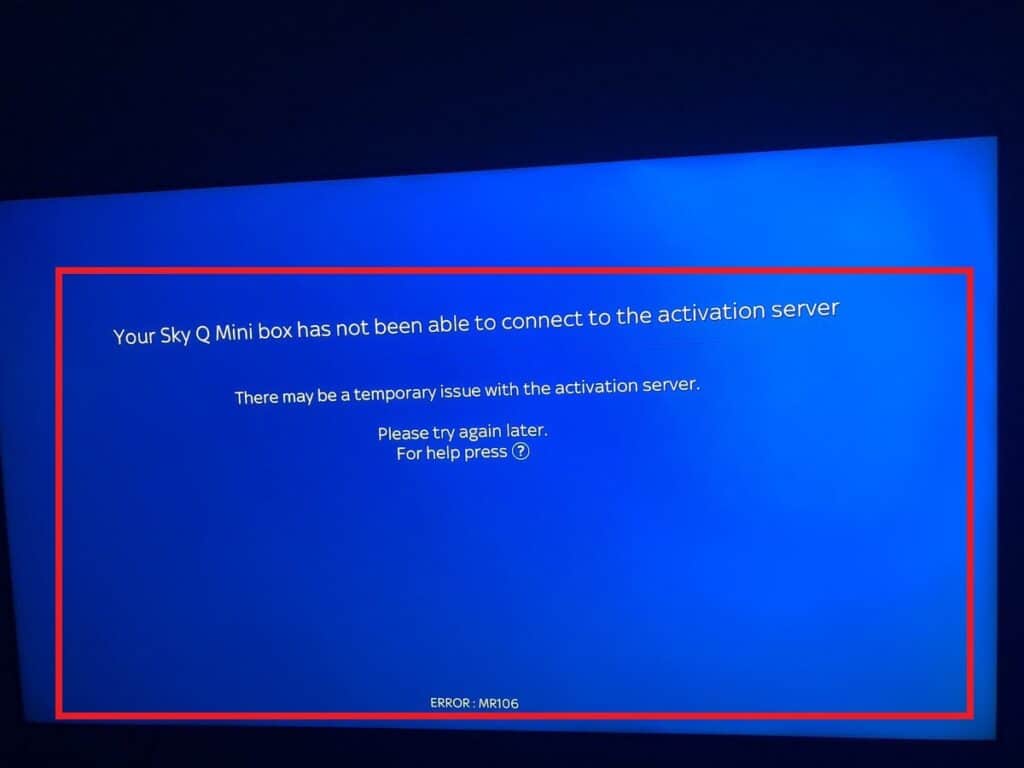 The occurrence of the Sky Q MR106 error is commonly associated with difficulty in establishing a connection between the Sky Q or Sky Mini Box.
When the internet connection is lost for either of these boxes, it results in the inability to access numerous Sky features, such as downloading content, streaming movies, or accessing your account.
Another possible reason could be a temporary issue with the activation server.
When you first set up your Sky Q box or mini box, it needs to be activated through the activation server.
If the activation server is experiencing issues or is temporarily unavailable, this can prevent your Sky Q box or mini box from connecting to the internet and result in the MR106 error.
How To Fix Sky Q Error MR106
There are several reasons why you might encounter the Sky Q error MR106.
Some of the most common causes include:
1. Check Your Internet Connection
The first step to fixing the Sky Q error MR106 is to check your internet connection.
Make sure that your router and modem are working properly, and that your internet speed is sufficient to stream content.
There are several websites that allow you to test your internet speed, such as Speedtest.net or Fast.com.
These sites can give you an idea of how fast your internet connection is and whether there are any issues with your connection speed.
2. Restart Your Sky Q Box
Restarting the Sky Q box can often resolve the Sky Q MR106 error.
Sometimes, the error message is caused by a temporary glitch in the system or an issue with the box's connection to the internet.
In such cases, a simple restart can help fix the problem.
To restart your Sky Q box, follow these steps:
Press and hold the standby button on your Sky Q remote control for five seconds.
Wait for the box to turn off, and then wait for at least three minutes.
Press the standby button again to turn the box back on.
3. Check Sky Q Service Status
Sometimes, the MR106 error can be caused by issues on the Sky Q server.
Check the Sky Q service status page to see if there are any known issues.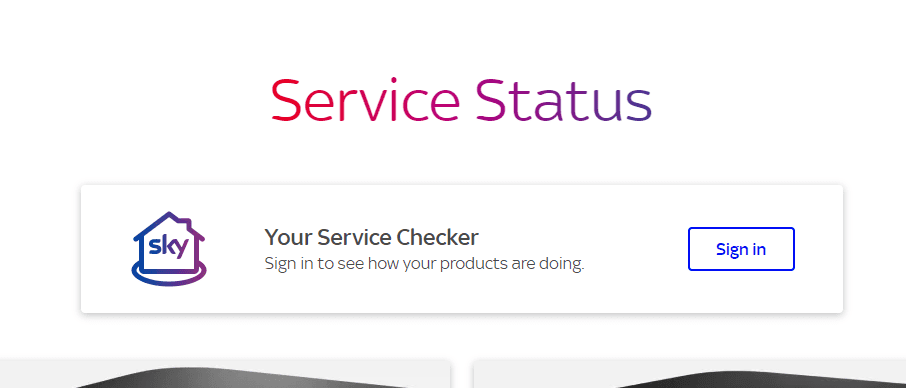 You can access the Sky Q Service Status page by following this link:https://www.sky.com/help/servicestatus
If there are, you may need to wait until the issue is resolved before attempting to stream content again.
4. Contact Sky Q Customer Support
If none of the above solutions work, or if you are experiencing other issues with your Sky Q service, it may be time to contact customer support.
Sky Q has a dedicated support team that can help you troubleshoot and resolve any issues you may be experiencing.
Similar Posts: