Are you seeing the error code 4253024421, when you are trying to open your Sky Go video streaming app?
the full error is "Sorry, an error occurred, Please check your internet connection and try again, Error code: 4253024421".
Sky Go is a popular streaming service that allows subscribers to watch their favorite movies, TV shows, and live sports on their mobile devices, laptops, and TVs.
With the ability to stream content on the go, Sky Go has become a go-to service for many entertainment enthusiasts.
However, like any technology, Sky Go can sometimes run into errors, including the frustrating Sky Go Error Code 4253024421.
If that is the case then look no further because today we will be sharing with you all the reasons and the fixes related to this error in this article.
Reason For Sky Go Error Code 4253024421

There can be lots of reasons why you are seeing this error code 4253024421 in your Sky Go app.
Though all of them revolve around your internet connection.
This error generally suggests that you have a problem with either the internet connection or your router.
It can also occur if you have VPN enabled on your device which will cause the app to malfunction.
How To Fix Sky Go Error Code 4253024421
Now that we have been able to figure out what the error actually meant, it is time for us to see the fixes.
In this section, we have collected some fixes for you so that you can easily solve the issue.
1. Check Your Internet Connection
Make sure that your internet connection is strong. Sky Go requires a fast and strong connection because it needs to stream the videos and then show you on your device.
You can check the internet speed by running a "speed test" on Google.
You can also alternate your connection between wifi and cellular data to check if the connection is having any issues.
If you find any issues or your connection speed is slow then please contact the local service provider.
2. Disable VPN
VPNs are notorious for causing disruption in app systems.
Due to this if you have VPN or ad blockers installed, the chances are that your app will not work properly.
You can disable your VPN and ad blockers and try again to open Sky Go.
In case you can not disable it, uninstalling it should also solve the issue.
3. Power Cycle Your Router
You can do a power cycle of your router so that your router works properly.
To do a power cycle you will need to switch off your router and then pull the plug out from the connection.
Wait for 60 seconds and then put the plug back in.
Now switch on the router and check if this solved the issue.
4. Uninstall And Reinstall Sky Go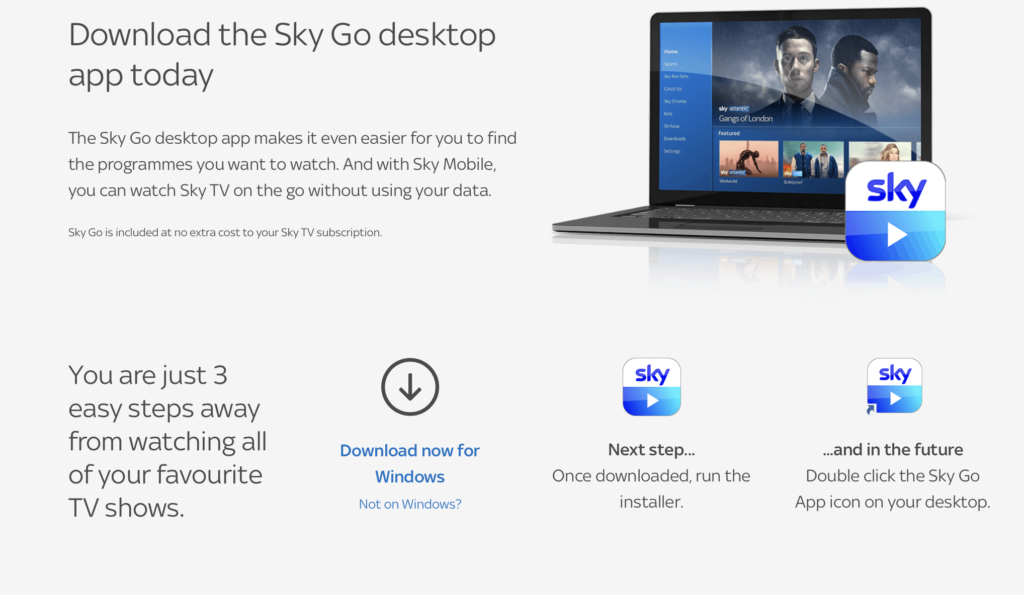 The next solution that you can try is to reinstall Sky Go on your device.
To do that just uninstall it from your device and then download it again.
If you are using a phone then you can download it from the Google Play store or App Store and if you are using a computer then you can download it by going here.
5. Contact The Sky Go Support Team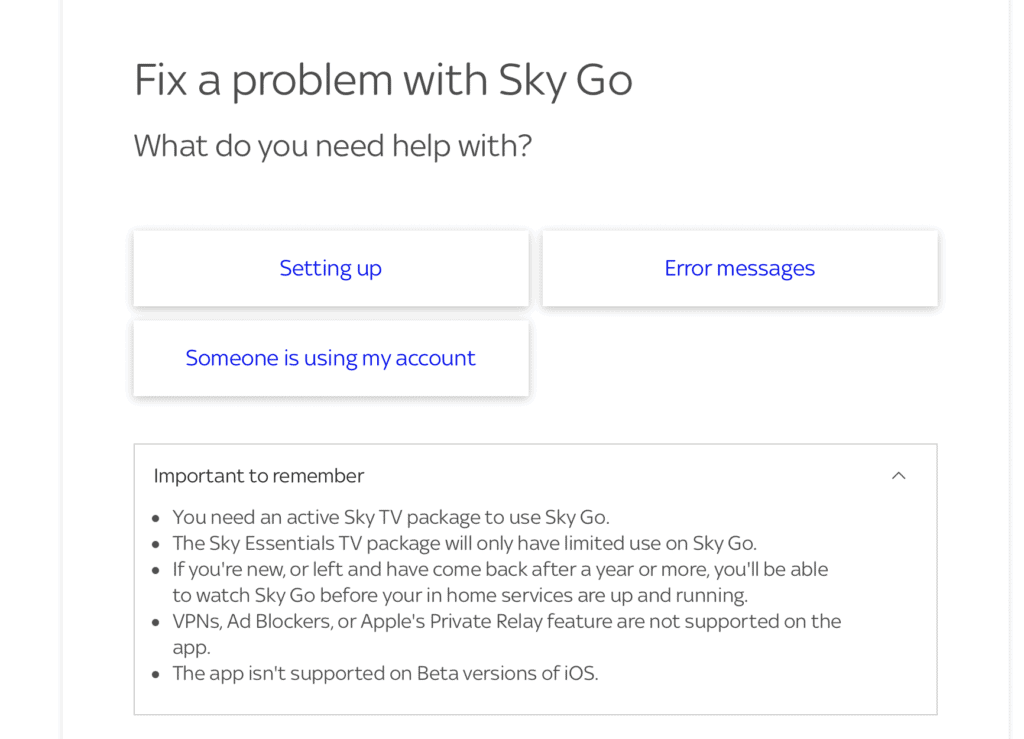 After you have tried all the solutions given above you should be able to open Sky Go without any error showing up.
However, if Error code 4253024421, is still showing up then you will have to contact the Sky Go Support Team.
We recommend that you talk to the professionals there who will be able to help you out.
Similar Posts: