Are you not able to verify your ID on OnlyFans? Don't worry, you are not alone in this.
OnlyFans is a subscription-based social media platform where creators post their content and earn money out of it. With increasing popularity, the platform has reported great traffic from users and creators.
But unfortunately, many creators have complained about the same issue of their ID verification getting rejected.
This article is for all the creators facing this verification issue. We will cover the causes and discuss the fixes to solve this issue.
Why Is OnlyFans ID Verification Not Working?
ID Verification is needed on any platform to verify that the account belonging to the user is authentic. So, for security reasons verification is important.
However, it can be frustrating that even after multiple attempts your ID Verification doesn't work and your account is not getting verified.
There can be various reasons which can cause rejection of your ID verification. The following could be the potential reasons why OnlyFans ID Verification is not working:
1. Filling Incorrect Details
Submitting incorrect details can cause this error. For instance, mismatch of your account name vs. legal name in the documents submitted.
2. Expired Documents
If your documents, like your ID card or passport, are not valid and up to date, then it may be a reason for ID verification not working. Expired documents will lead to the rejection of ID verification.
3. Age Requirements
OnlyFans has age restrictions, and you must be of legal age to use the platform. If you are not of legal age, you won't be able to complete the verification process.
4. Blurry Photos
If the images of your identification documents are not clear and don't meet OnlyFans' requirements, then your verification process may get rejected on that basis.
5. Violation Of Terms Of Service
OnlyFans follows a strict policy of terms and guidelines to be followed. Check out some of the terms of violation that can be potential reasons for ID verification getting rejected.
Make sure your bio does not encourage meet-ups as this goes against OnlyFans Terms of Service.
If the account suggests direct contact with Fans, it is a violation of the terms.
If the submitted Account suggests third-party payment processors or services in the About Section, website URL, cover image or profile photo, then also the account verification can be rejected by the platform.
If the cover images or profile photos are misleading or confusing. Images should represent the type of content you intend to post
6. Technical Issues
Sometimes, technical glitches or server issues can also affect the verification process. However, the chances are quite rare in this case.
How To Fix OnlyFans ID Verification Not Working?
To fix the Onlyfans ID verification error, check information accuracy, choose correct documents, follow face verification, link your social media accounts, check server status, and contact the support team.
1. Check Information Accuracy
Make sure your documents are valid and up to date. Many times verification gets rejected due to such silly mistakes. So, double-check all the information you have entered for accuracy and correctness.
2. Choose The Correct Documents For ID Verification
To verify your ID, you must submit your identity proof for verification. Missing out on this step can lead to this error.
Select a document that matches your OnlyFans account name and submit it for verification. It can either be your Passport, ID Card, or Driver's License. Any other documents do not work. Make sure to select any of these documents only.
To verify your account for ID, follow the following steps: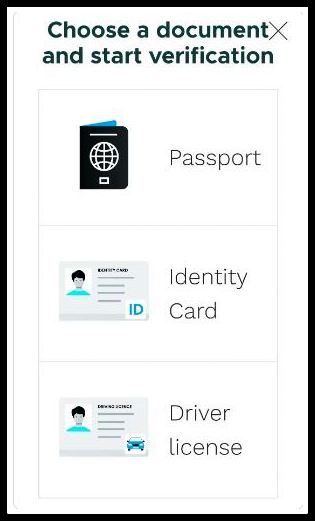 Pick a document you want to use to verify your OnlyFans account i.e. Passport, ID Card, or Driver's Licence.
Now, Submit the front and back images of the document. Failing to do so will lead to rejection.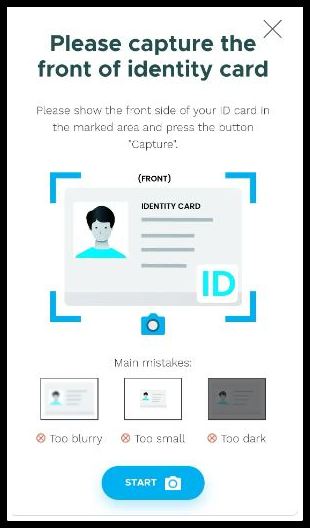 All the images uploaded must follow these guidelines:
The image must not be cropped or edited.
The photo is in a valid format like .jpg, .jpeg, etc.
Check the photo size is smaller than 7 MB. If it is not, then change your camera resolution or use an online compressor tool.
Follow these steps properly and your verification will be processed smoothly.
3. Do Face Verification
After document verification, don't forget to send a face selfie for further verification. Follow the following steps: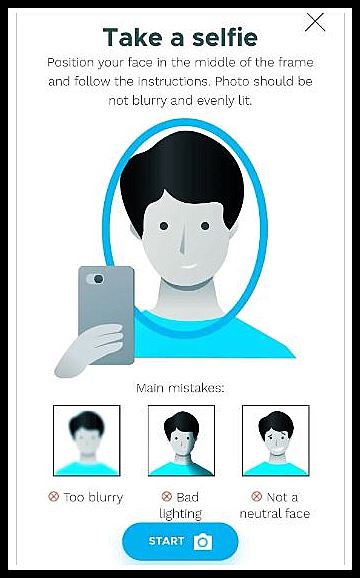 Position your face in the middle of the frame and the app will give you further instructions.
Don't send blurry selfies for verification. Submit good-quality images for verification.
Pro Tip – Take a selfie in daylight without shadows falling on your face.
4. Provide Links To Your Social Media Accounts
Try to provide links to your social media accounts like Instagram, Twitter, etc. while applying for verification.
The verification becomes easy as now you get verified as a real person with a presence on social media.
Also, the links to your social media accounts are only for verification and you can remove them after the verification process is completed.
5. Check Server Status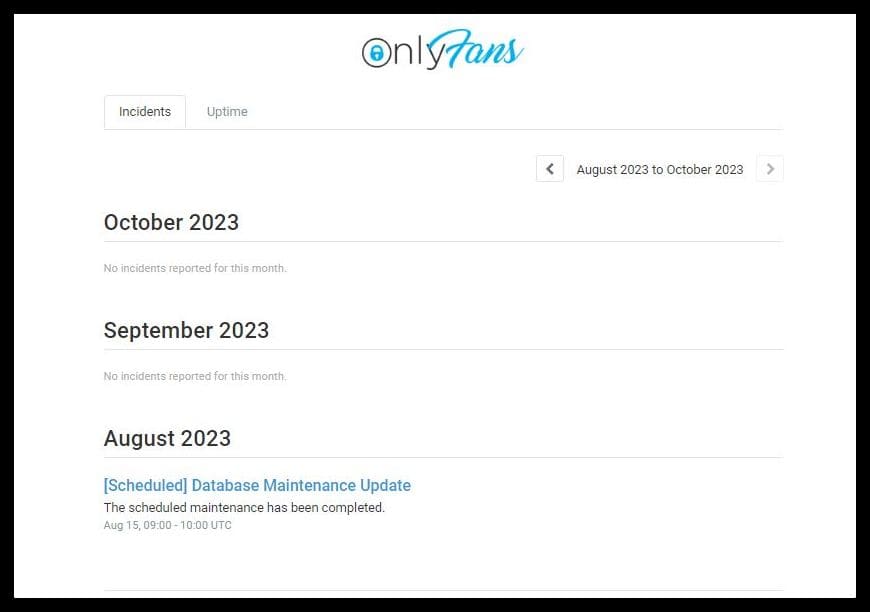 Sometimes, due to server issues, the ID Verification process may get halted. The quickest solution is to check the server status page of OnlyFans.
Here, they provide real-time updates on service interruptions or maintenance. You can also look out at their official Twitter handle and look for tweets or announcements related to server status.
6. Contact OnlyFans Support Team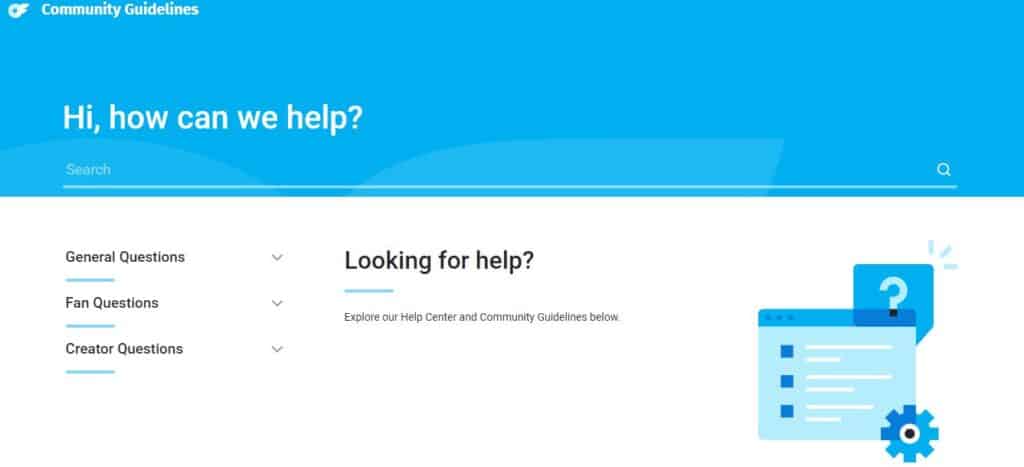 If still the issues pertain, then it's time to connect with the OnlyFans support team. Their expert team will provide prompt assistance on this issue.
You can also reach out to them through email: [email protected]
Similar Posts: