TikTok is a wildly popular mobile video app that allows users to create and share videos. Users can record and post videos to their personal social media channels.
It's a great way to share short videos with friends and family. Sometime No internet connection error you you will get when you're trying to use TikTok.
Make sure that you're connected to the internet, because that is what allows the app to work. There are several things that you can try to fix this problem. Here is how you can fix a no internet connection on TikTok.
Why Does TikTok Saying No Internet Connection?
TikTok saying No Internet Connection mostly because of either weak internet connection or there is some glitch in TikTok.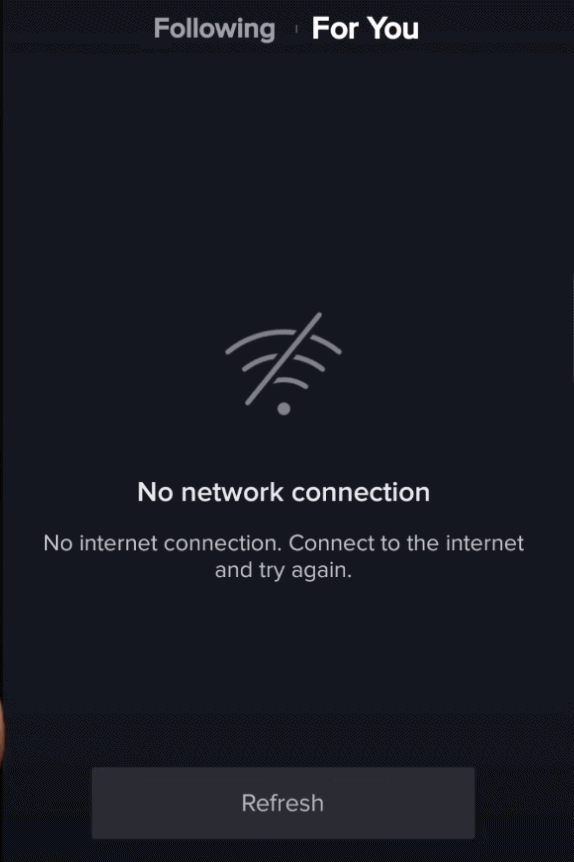 There may be chances that TikTok is down. Because May be TikTok doing some upgrade in their app to releasing new features. There may be chances to go down or came bug in TikTok app.
so these are below some reason of no internet connection in TikTok app:
Your Internet connection having weak signals.
There is some glitch in the TikTok App.
TikTok server is down.
There is some TikTok app cache issue
How To Fix No Internet Connection On TikTok?
1. Some Glitch In TikTok App
There may some chances that there is bug going on in TikTok App. In this case, if other users also facing same issue then it can trend on Twitter and you should wait for some time to fix this issue or you can contact TikTok Support Team.
2. Switch Networks
If you're on a Wi-Fi network, try switching to a different network like on mobile. If you're using a Mobile network, try switching to a Wifi. This will sometimes fix the problem.
If that doesn't work, try restarting your phone. It's possible that the server or app is having issues, so try restarting your phone to see if that helps.
To check your internet speed, just type in google "Internet Speed Test".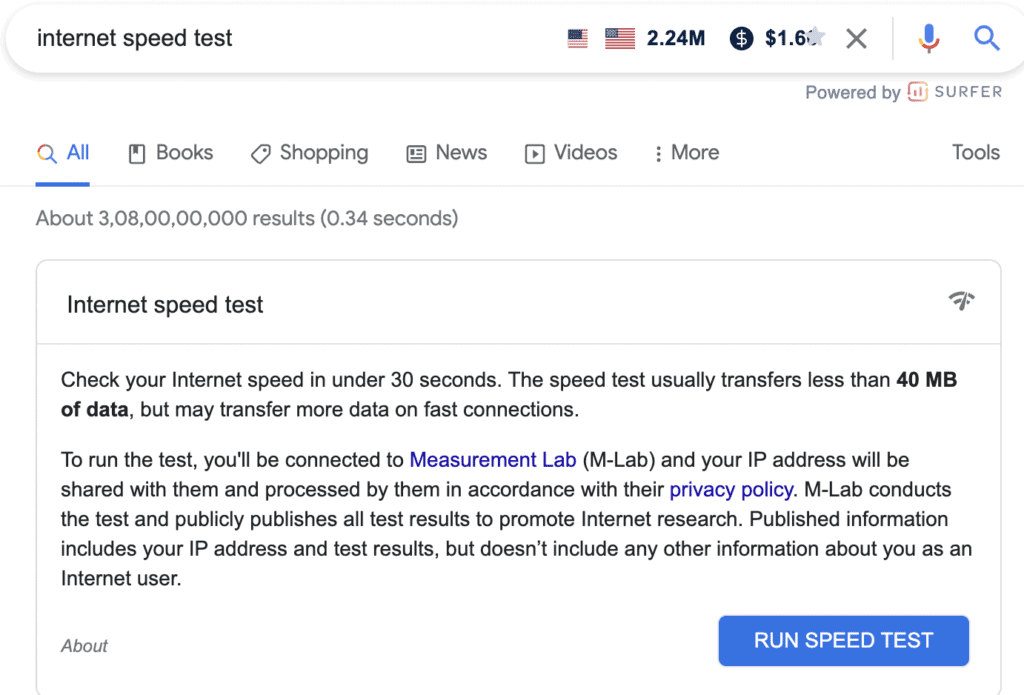 After that click on Run. So, you can check your internet speed.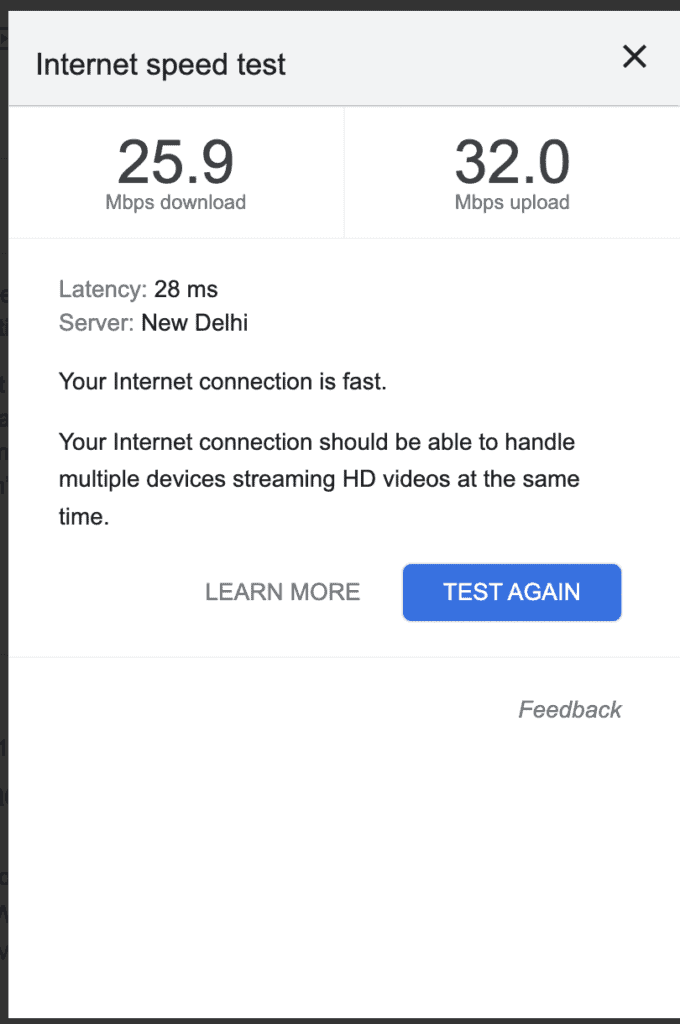 3. Reset Your Network Settings
On a mobile data network, try turning off your data. This is usually temporary, as your network will turn it back on with in a short amount of time.
Turning off your data can sometimes also fix this problem. If it doesn't work, try switching to a different network. This is a temporary solution, so try switching back to see if that solves the problem.
4. Check If TikTok Is Down Or Not
There may be chances that TikTok is down. you can check TikTok is down or not on Down Detector.
On Down Detector website you can TikTok outage reported in last 24 hours.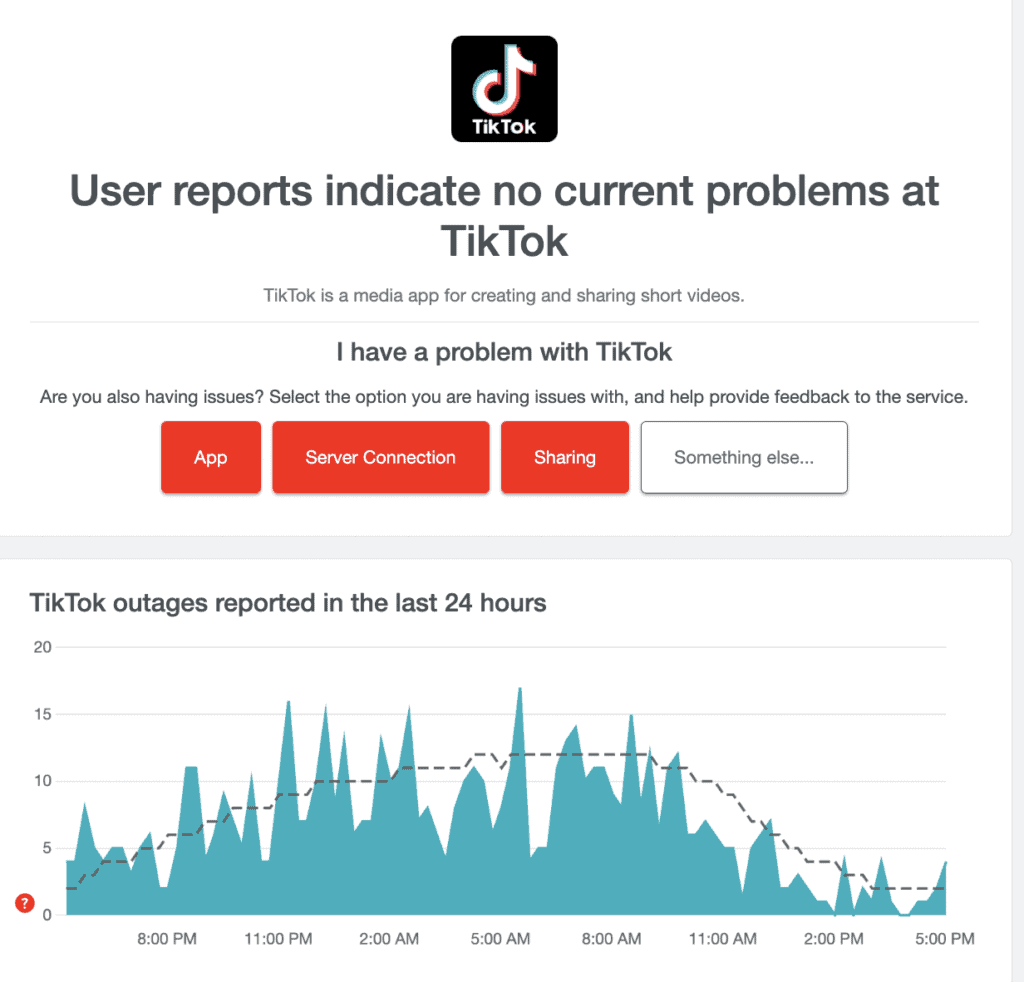 If TikTok is down then you have to wait for sometime. You can check TikTok official handle or email regarding communication of TikTok server outage.
5. Make Sure You're Connected To The Internet
Check your internet connection. Make sure you're connected to the internet. This is what allows the app to work.
If your internet is on, try restarting your router. This can sometimes fix a dead Internet connection.
6. Update The TikTok App
If you are using old version of TikTok app. Make sure you should update to latest version of the App.
You may not be able to connect to internet if you using old version of TikTok.
Conclusion
To Fix TikTok internet connection error, Try alternating between Wi-Fi and mobile data and check your internet speed. It will fix the issue and TikTok no internet connection error will be disappear.
Alternately, there are chances that there are some technical issues in TikTok App. So, in this case wait till 12 to 48 hours for technical issues resolved by TikTok team. 
After that also update TikTok app to latest version if available and "no internet connection" error will be disappear automatically.
If you in some countries where TikTok is ban. Above solution will not work directly. In this case first you have to connect to VPN of country where TikTok is not ban.
Also Read:
How to Fix "Account Warning" on TikTok?
How To Use Or Remove The Rotoscope Filter On TikTok?
Fix: Your TikTok Account was Permanently Banned
Similar Posts: