Do you have many questions about the bold glamour filter in TikTok?
Maybe you are not being able to use this filter even when your friends are able to.
If that is the case then we are here to help.
TikTok has added a new feature in their app "Bold Glamour", through this feature you can have a ready-made party makeup filter that will suit you perfectly.
It works so well that users all over the world are overjoyed.
However, TikTok may have been having some issues due to which it is not working for you.
In this article, you will get to have all the answers to your questions about the "Bold Glamour Filter".
So, let's have a look!
What Does Bold Glamour Filter Do On TikTok?
TikTok's filter "Bold Glamour" gives you an instant makeup look that perfectly fits your face.
This allows you to make videos even without wearing any makeup.
You can instantly create TikTok videos without having to worry about your makeup.
If you are in a situation where you have to make a video but you are not in a condition to wear makeup or you are in any hurry, then you can just make the video by using this filter and the Bold Glamour filter will help you by making it look as if you are wearing makeup in real life.
That is not all, the Bold Glamour filter has garnered much attention from users of TikTok because it is able to give you the perfect makeup look that is suitable for your video as well as your face.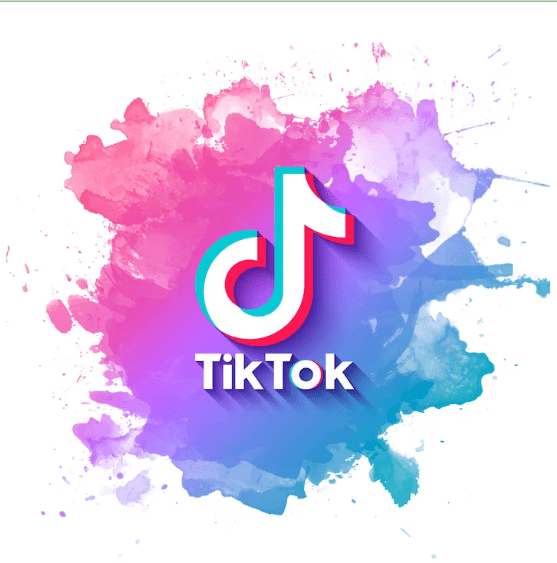 How To Use Bold Glamour Filter On TikTok
Using the Bold Glamour look in TikTok is very easy.
If you want to get that perfect makeup look in your videos without having to go through the hassle of doing actual makeup, then just follow the steps below.
Open TikTok.
Tap on the Plus button(+) to open the camera.
Go to the bottom left and tap on Effects.
Tap on the magnifying glass symbol and go to Bold Glamour.
Tap on the Bold Glamour filter to try it on.
Now, you should be able to see the filter on you and all you have to do is to record the video.
The filter will stay on you so you can record the video without any worries.
Why Is TikTok Bold Glamour Filter Not Working
If you are not able to use the Bold Glamour feature in your TikTok the below reasons could be the issue
1. Bold Glamour Is Not Available In The Region
TikTok Bold Glamour feature is not available for every region where TiklTok is available.
As the Bold Glamour feature is the latest addition from TikTok, it will need some time before it can be implemented in every region.
2. Poor Internet Connection
If your internet connection isn't working properly or is slow then your TikTok will not be able to use the Bold Glamour filter.
3. Too Much Cache
Sometimes the cache folders have accumulated too many junk or corrupted files due to which you will not be able to run TikTok on your device properly until you delete the Cache folder of TikTok.
4. TikTok Is Not Updated To The Latest Version
The latest filters are updated in the app only with the latest versions of the TikTok app.
If you can not see the Bold Glamour filter in your TikTok then it could be because your TikTok is not updated.
5. TikTok Server Down
If the TikTok server is down then you will not be able to use the filters in your TikTok.
The server can be down due to some issue or due to scheduled maintenance.
How To Fix TikTok Bold Glamour Filter Not Working
You can follow the steps below if you find that your Bold Glamour Filter is not working in TikTok.
However, if you can not see the Bold Glamour feature in TikTok then it might be because it is not yet available in your region and in that case you have to wait till it is available in your region.
1. Check Your Internet Connection
Check the internet connection and make sure that it is working properly.
You can interchange the wifi settings and the cellular data settings and see whether that solves the issue for your TikTok.
You can also do a simple Speed test from Google and see if the speed of the internet is enough to run your TikTok properly on your device.
Also, don't forget to check the router to see if the issue is arising from it.
If you find any issue then contact your local service provider to solve it.
2. Check TikTok Server
Check the TikTok server to make sure that it is online.
You can see the TikTok server status from here.
You can not do anything except wait if the TikTok server is down.
But the good news is that in most cases the server will come back online in a few minutes to hours.
3. Clear TikTok App Cache
The next thing to do is to clear the app cache of TikTok.
Follow the steps below to do that easily.
For Android
Go to Settings on your device.
Open Apps.
Select Manage Apps.
Navigate to TikTok and tap on it.
Tap on Clear data or Clear Cache.
For iPhone
Go to iPhone settings.
Go to General.
Find TikTok App and click on that.
Tap on iPhone Storage.
Tap on the Offload App button.
Again Reinstall TikTok app.
4. Update TikTok
Go to App Store or Play Store and find whether there are any latest updates to TikTok that you have missed by chance.
If there are any updates then update TikTok and now it should be able to use the Bold Glamour feature at your will.
5. Contact TikTok Support Team
If you cannot use the Bold Glamour feature even after trying all these solutions and you find that your TikTok does have the Bold Glamour feature then it is time for you to contact the TikTok Support Team. 
Similar Posts: