Jagex Launcher is a secure game launcher app providing access to RuneScape and Old School RuneScape.
You may have experienced the frustration of opening up the Jagex Launcher only for it to fail to load or not respond afterwards.
This can be incredibly disruptive and make it difficult to access your favourite games.
The error usually reads: "The launcher has experienced and error and need to close" Or "Timeout waiting for window to load"
In this article, we'll take a look at why the Jagex Launcher might not be working or responding properly, as well as some steps you can take to try and fix the issue.
Why Is Jagex Launcher Not Working Or Not Responding?
Many people have been complaining about the Jagex launcher not working on online forums and social media.
This happens because of different reasons like a bad internet connection that interrupts the game.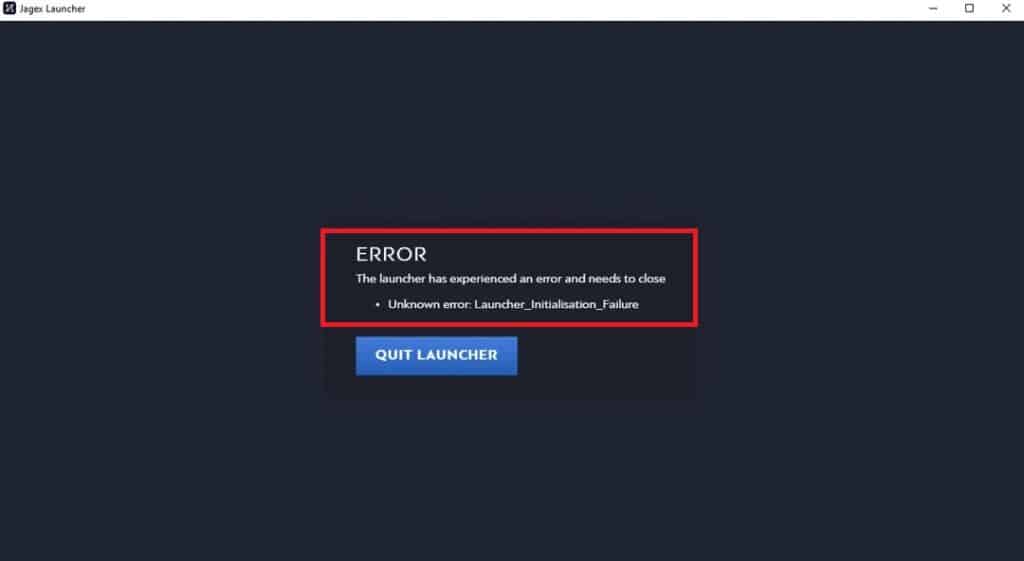 Sometimes, the problem might be on Jagex's side, like issues with their servers causing the launcher to become unresponsive.
Another reason could be that your device doesn't have the minimum requirements needed for the launcher to work properly.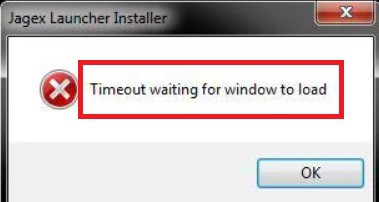 Luckily, there are some workarounds you can try to fix the problem.
If none of these workarounds works, it's best to reach out to the support team for more help.
How To Fix Jagex Launcher Not Working Or Not Responding?
Here are some of the fixes that help you resolve the issue of the Jagex launcher not working
1. Check Your Internet Connection
A stable internet connection is essential for the Jagex launcher to function properly.
If your internet connection is weak or unstable, it can cause the launcher to become unresponsive.
Here are the steps to Check your internet connection:
Turn off your router or modem, wait for a few seconds, and then turn it back on.
If the problem persists, you can reset your network settings on your device. Go to the network settings menu and look for an option to reset or restart network settings.
If you're using Wi-Fi, try switching to a wired connection to rule out any potential wireless issues.
Restart your router or modem to refresh the connection.
2. Check RuneScape Server Status

Make sure the RuneScape server is active before proceeding.
If there's no service or maintenance planned today, then check again later.
3. Check For System Requirements
Ensure that your device meets the minimum requirements needed to operate the Jagex Launcher.
Minimum Requirements For Windows:
Requires a 64-bit processor and operating system.
OS: Mac 10.8 or higher.
Processor: Intel i3+ @ 2.4+ GHz. Memory: 4 GB RAM.
Graphics: AMD Radeon 7xxx+. Network: Broadband Internet connection.
Storage: 8 GB available space.
Minimum Requirements For iOS:
Intel i3+ @ 2.4+ Ghz.
Mac OS X (or newer).
4 GB RAM. AMD Radeon 7xxx+.
Approximately 8 GB of free space storage.
Platforms/devices w/ 32-bit PowerPC CPUs are now unsupported by RuneScape.
As of MacOS 10.8, Apple supports only 64-bit devices.
3. Restart Your Pc
If you're still facing issues with the Jagex launcher after trying the previous solutions, a simple yet effective fix is to reboot your computer.
Here's what you need to do:
Click on the Start menu in the bottom left corner of your screen.
Select the "Restart" option from the power menu.
Wait for your computer to shut down and restart.
After the reboot, launch the Jagex launcher again and check if it's working correctly.
4. Disable VPN
If you are using a VPN, ensure that you disable it and then verify if the issue persists.
Disabling the VPN can often help resolve the problem with the Jagex launcher not working or responding.
5. Clear Jagex Launcher Cache
Sometimes, the cache stored in your device can get corrupted.
Clearing them can resolve the issue.
After clearing, check if the issue has been resolved or not.
To clear the Jagex Launcher cache on your device, follow these steps:
Press the Windows key + R on your keyboard to open the Run dialog box.
Type "%localappdata%" (without quotes) in the Run dialog box and press Enter. This will open the Local AppData folder.
Locate and open the "Jagex Launcher" folder.
Inside the Jagex Launcher folder, you should see a "cache" folder. Right-click on the cache folder and select "Delete" from the context menu.
Confirm the deletion when prompted.
Once the cache folder is deleted, you can restart the Jagex Launcher client.
6. Uninstall And Reinstall The Jagex Launcher

If this issue occurs due to a corrupted or missing file, uninstalling the application from your device and reinstalling it from the official website should resolve the issue.
7. Contact Jagex Launcher Support

If the error still persists, then it is advisable to contact Jagex support.
They have the expertise and will be able to help you.
Similar Posts: