If you are an Samsung SmartTV user who has been experiencing the "Authorization Failed for above host" error on IPTV Smarters Pro, then you are not alone.
This error message can be frustrating, especially when you have a subscription to your IPTV and the app works perfectly fine on your Windows or Android device.
But don't worry, we've got you covered.
IPTV Smarters Pro is a popular streaming app that allows users to access live TV channels, movies, and TV shows.
The app is available on various platforms, including Android, iOS, Windows and Smart TVs.
In this article, we will provide you with comprehensive steps on how to fix this error and get your IPTV Smarters Pro working seamlessly on your Samsung SmartTV.
How To Fix IPTV Smarters Pro "Authorization Failed For Above Host" Error On Samsung Smart TV
1. Check For Samsung SmartTV Software Update
The first thing you should check is whether your Samsung SmartTV software is up to date.
This type of error can sometimes be related to a bug, and it can be resolved thanks to a patch with an update.
After updating the software, try to launch the IPTV Smarters Pro app and check if the "Authorization Failed for above host" error is resolved.
2. Change URL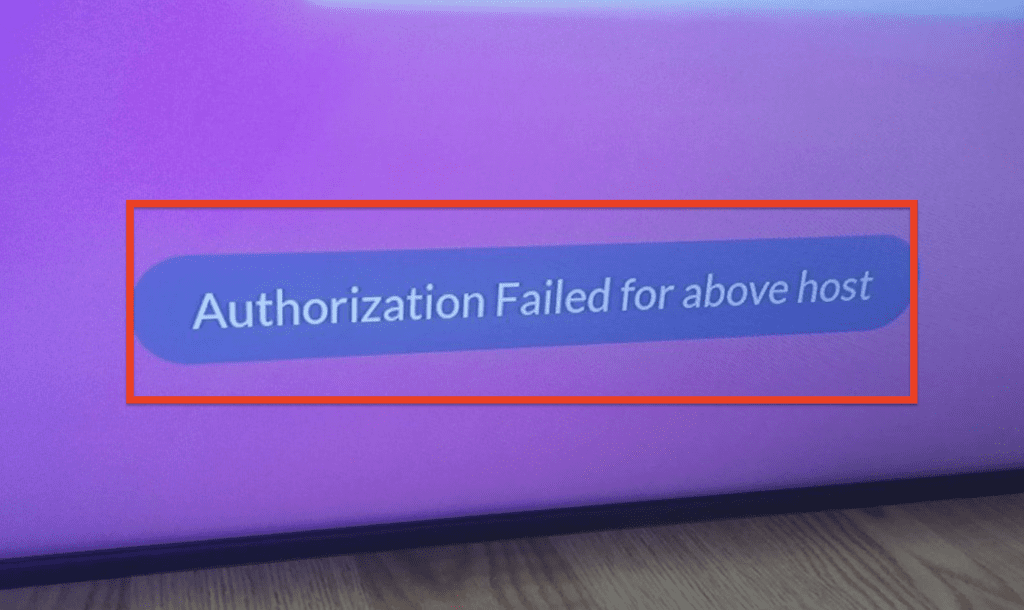 If you have rapid subscription and you want to use Smarters on your Samsung SmartTV, you need to change the URL to http://smarters.link.
If you don't have lines from Rapid, then contact your providers.
It's important to note that not all IPTV providers may support this solution, so it's best to contact your provider first to check if they support the change of URL.
3. Change Your DNS
If your IPTV provider has not registered their DNS for IPTV SMARTERS Pro, you may encounter the "Authorization Failed for above host" error.
You can try changing your DNS to a different server to fix the issue. Some IPTV providers have a specific DNS that you need to use to access their service.
Check with your IPTV provider if they have a specific DNS that you need to use.
4. Use A Different App
If none of the above solutions work, you can try using a different app to stream your TV channels and shows.
There are several other IPTV apps available for Samsung SmartTVs, such as Duplex IPTV and Smart IPTV.
You can also use Amazon FireStick and use Tivimate .
Similar Posts: