Are you having trouble with the Steam app? Maybe you have enabled the Steam Guard on your Steam account but now you aren't able to login to your Steam App and get the code.
This can be a huge problem as you won't be able to log in to your Steam account if you aren't able to generate the code from your Steam app.
Steam Guard is a security feature made available to the users of the Steam platform. It works as a 2-factor authentication where you will have to get a code either from your Steam app on your phone or the email to log in to your Steam Client after you have put in the username and password.
However many users have reported that they have been seeing the error message, "Invalid credentials supplied" Whenever they are trying to log in to their Steam app.
If you are also facing this issue then there is no need to feel stressed as we are here to solve it as we will be discussing this issue extensively and its fixes down below!
What Causes "Invalid Credentials Supplied" On Steam?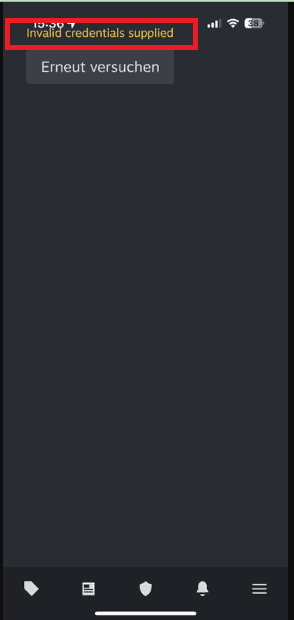 There are many reasons why your Steam account is showing you invalid credentials supplied" when you are trying to open your Steam app to generate the code for Steam Guard.
These reasons can range from an issue on the technical side of the Steam App to an issue with the password of your Steam account.
Below we have listed some of the important reasons for you to go through.
There could be a technical issue in the Steam App.
There might be a bug or a glitch in the app that is stopping it from functioning as it should.
You have put the wrong password or your password needs to be reset.
Steam app has accumulated too many cache files in your device.
You haven't updated the Steam app to the latest version released by Valve.
How To Fix "Invalid Credentials Supplied" On Steam?
To fix the invalid credentials Supplied error in the Steam app while trying to log in to get the Steam Guard Code, you can reset your Steam account password, change the Account feature of Steam, restart the Steam app, delete the cache files of the Steam App, disable the VPN, uninstall and reinstall the Steam App on your device and update the app to the latest version.
If you see your Steam App continuously causing issues then you should change your Steam Guard settings to email from your Phone app and then you will receive your Steam Guard code in your email and won't have to rely on the Steam app when you want to log into your Steam Client.
Below we have discussed the fixes in detail for your convenience.
1. Reset Your Password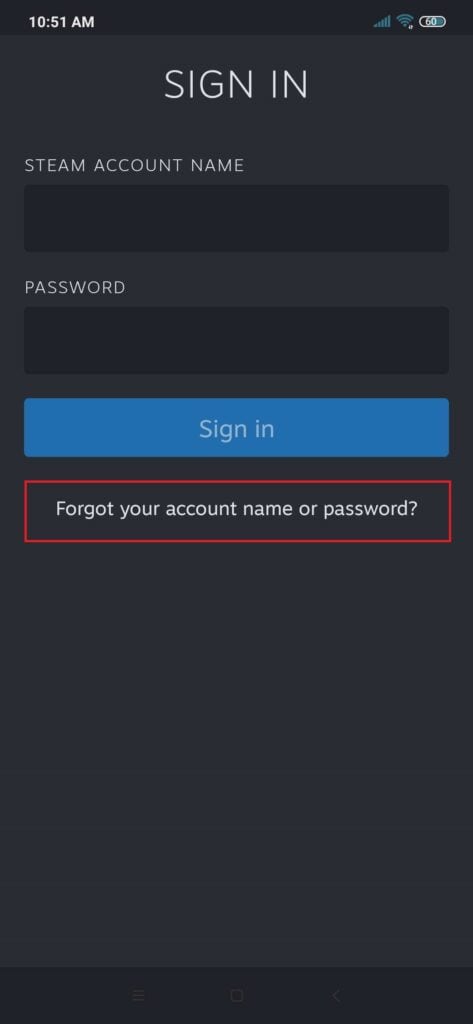 The first thing that you can try is to reset your Password after you start seeing the invalid credentials error while logging into our Steam app.
There would be an option of Forgot password on the login page of the Steam App.
Click on it and follow the instructions on the screen to change your password and then try to sign into your Steam account.
2. Change Your Account
The next fic that you can try is that you can use the change account feature to another one and see whether you are now able to open a Steam account.
Steam has a feature through which you can change your account with another while using Steam. You can easily access it from the Menu bar.
Tap on it and then go to Sign into New account. After this log in by using the changed password and you should be able to open your Steam account without any issue.
Note: Before trying this solution you will have to change your password for your account first.
3. Restart Steam App
The next fix that you can try is to restart the Steam App after doing a Force Stop. On your device, go to Settings >> Apps >> Steam App >> Force Stop to stop Steam App immediately.
The next step is to restart the Steam App on your phone and check to see if you are still getting invalid credentials while logging into your Steam app.
4. Clear The Cache Of The Steam App
The next thing you can attempt is to delete the Steam app's cache when you see the Steam app not working on your device.
There could be corrupted files in Steam due to which you are seeing the invalid credentials error while trying to log into Steam, deleting the cache should be able to fix that.
Clear Cache for Android
Go to Settings on your device.
Open Apps.
Select Manage Apps.
Navigate to the Steam App and tap on it.
Tap on Clear Data or Clear Cache.
Clear Cache for iPhone
Go to iPhone settings.
Go to General.
Find the Steam App and click on that.
Tap on the Offload App button.
Again Reinstall the Steam app.
5. Update The Steam App To Latest Version
Make sure to check whether your Steam Aopp is updated to the latest version on your phone. Steam regularly releases updates for their app.
Due to this you should always check and update the Steam app if there is any update available.
You can easily update the Steam app by going to the App Store for iOS devices and to the Play Store for Android.
6. Uninstall And Reinstall Steam App
For an alternative fix, uninstall the Steam App from your phone and reinstall it after some time has passed.
If there is a bug or glitch that is causing problems with the Steam App on your phone, uninstalling and reinstalling it after restarting your device may be able to resolve the problem.
To uninstall the Steam App, long-press the app and then select the Uninstall option from the menu. After that, return to the App Store or Play Store and reinstall the Steam App.
7. Disable Your VPN
Make sure to turn off any VPNs that are currently active on your device. VPNs are known for creating software issues.
This could be one of the reasons for the invalid credential error in the Steam App on your mobile device.
You can disable the VPN and then check to see if the Steam App is now working without showing any errors. If disabling your VPN isn't working, try uninstalling it.
If you don't want to uninstall the VPN, contact your VPN provider to add the Steam App to their whitelist.
8. Contact The Steam Support Team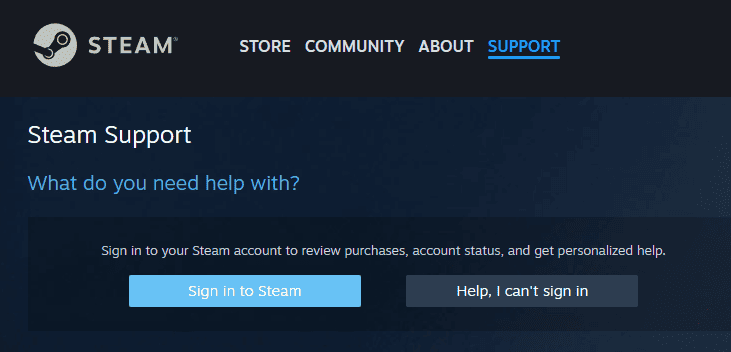 After you have tried all the fixes above you should be able to fix the issue of Steam App not working properly and showing invalid credentials supplied when logging into Steam.
You should contact the support team of Steam and talk to them about this issue that you have been facing and they should be able to guide you.
Similar Posts: