Is your Cricut Design Space showing a blank white screen when you are opening it?
Cricut Design Space is a powerful software that provides a platform for creativity and innovative design.
However, sometimes users may face issues like a blank white screen when opening the software, leaving them frustrated and unable to get their design work done.
If you are one of those facing this issue, you are not alone.
In this article, we will discuss all the possible reasons why this issue is occurring and provide you with the best fixes to resolve the issue promptly.
What Causes Cricut Design Space Blank White Screen
There can be several reasons why you might be encountering a blank white screen when you open Cricut Design Space.
Some common causes include bugs in the system, outdated versions of the software, or hardware and software configurations that do not meet the minimum requirements for running Cricut Design Space.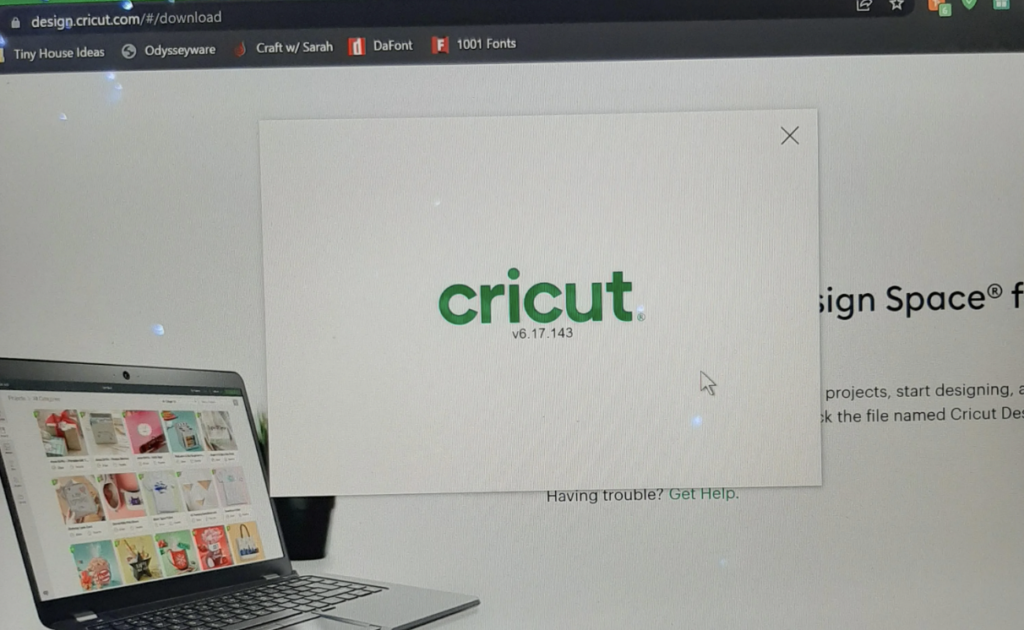 For example, if you have an older Mac computer or if your computer does not have enough memory and processing power, you may experience this issue.
Another possible cause of the blank white screen is a problem with the internet connection or a temporary server outage.
How To Fix Cricut Design Space Blank White Screen
As above mentioned, there are many reasons why you are unable to use Cricut Design Space in your system, however, there are also fixes that can help you to fix the issue promptly.
In this section, we will be discussing all those fixes in detail for your convenience.
1. Check System Requirements For Cricut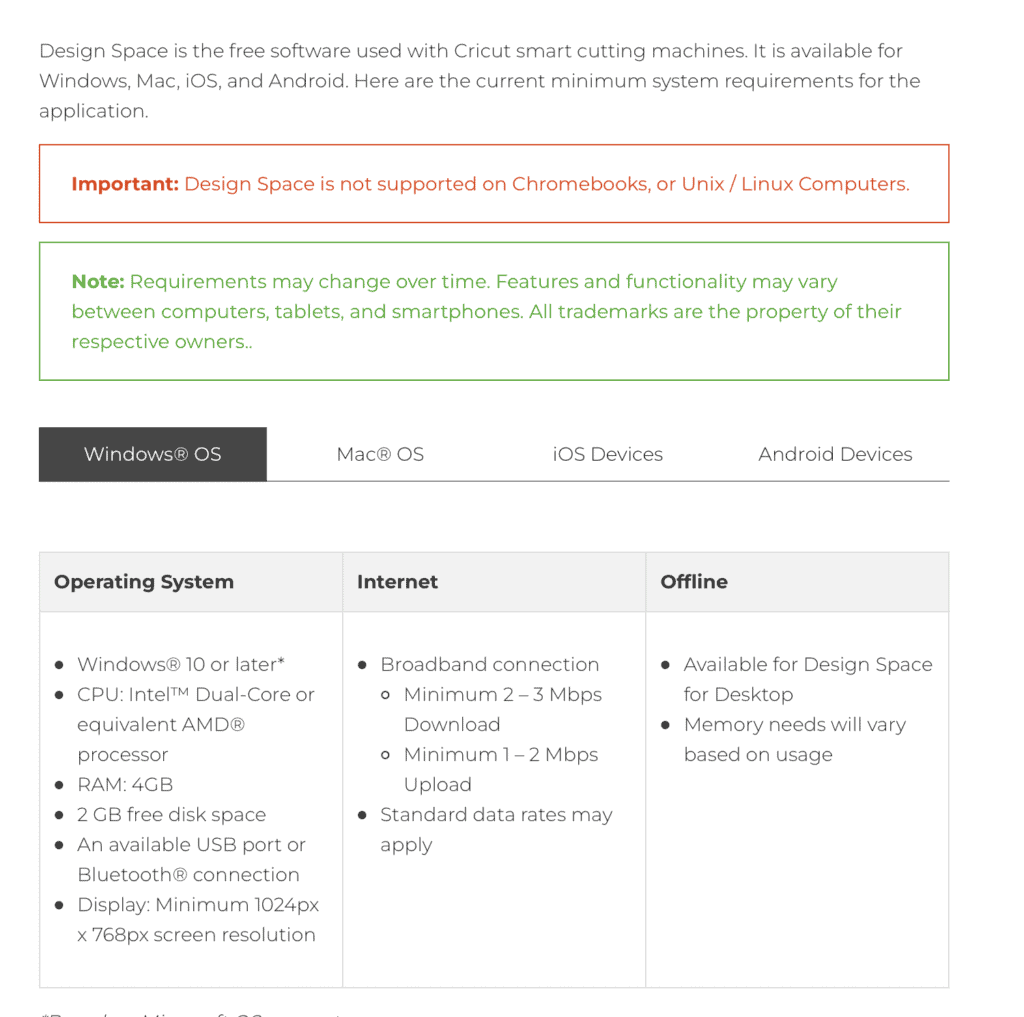 Cricut updates its system requirements for using Design Space every time they update its software.
It could happen that your device is not anymore meeting the system requirement after their latest update.
To know about that, you can go here and check whether that is indeed the issue for you.
2. Uninstall And Reinstall Cricut
The first solution that you can try is to uninstall and then reinstall your Cricut Design Space from your device.
For Windows:
Go to the Search bar and type Control Panel to open it.
Go to Programs and then Uninstall a program.
Find Cricut Design Space and Right click on it.
Select Uninstall.
For Mac:
Go to where your Cricut Design space is located and simply drag it to the Trash can.
Now empty the Trash can to delete and uninstall Cricut from your device.
To install Cricut again on your device you can go to Cricut's official website and download it from there.
After that, open it and follow the procedure to get it installed.
3. Restart Your Device
The next fix that you can try is to restart your device. If there has been any bug in your system due to which Cricut is having such an issue then restarting it will solve the issue for your device.
4. Clear Cricut Cache Folder
You should also clear your Cache files of Cricut so that any corrupted file or junk file that has been accumulated in the Cache folder causes any issues.
To do this you can follow the steps given below.
For Windows:
Close Design Space and open File Explorer.
Go to This PC and then select Local Disk (C:).
Now, open User and click on "name of the user/your name".
Open the folder name .cricut-design-space.
Click on LocalData.
Now select all the files and delete them.
Go to your Recycle Bin and delete them permanently.
Open Design Space and click on View from the top left-hand corner.
Click on Reload.
For Mac:
First, close the Cricut Design Space.
Open your Finder window, then click on Users and then go to your name and press shift key + command key + period key.
Doing this will reveal all the hidden files and now you will be able to see the folder .cricut-design-space.
Click on it and then click on LocalData inside of it.
Now, delete all the contents that are inside the LocalData.
Start your Cricut Design Space and go to the view option in the upper left corner.
Click on Force Reload.
Note: Don't delete the LocalData folder itself.
Now you should be able to use your Cricut Design Space without having any issues.
5. Contact Cricut Help Center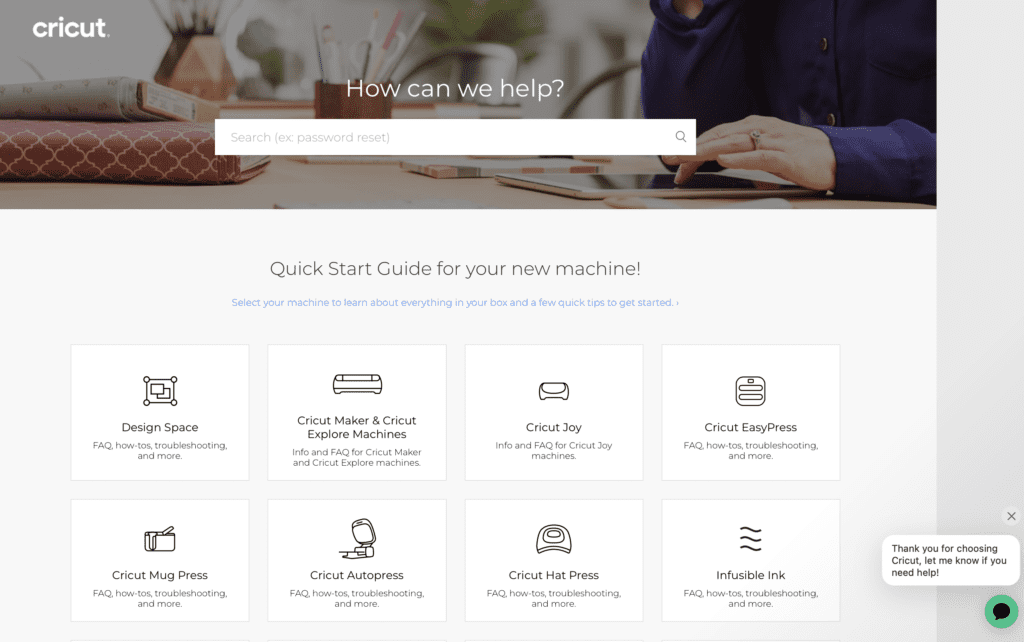 If you find that you still can not solve the issue even after trying all the solutions given in the above section then it can be a bug that is in Cricut's own system.
You can either wait till they solve it or contact the Cricut Help center to let them know about the issue and ask for a solution.
You can go here and then click on the chat icon at the bottom right corner and talk to them about the issue you are facing.
Similar Posts: