BlueStacks is an Android emulator that allows you to play apps and games from Android phones and tablets on your computer.
BlueStacks is an immensely popular emulator for Android games and apps, allowing you to have various Android apps on your Windows system.
Despite its immense popularity, BlueStacks has its fair share of problems.
If you try to launch your Game on BlueStacks from your Windows, you might often get the message: "Cannot start BlueStacks, Please send us a problem report," and you cannot launch the game anymore.
In this blog, I will show you the possible troubleshooting steps on How to Fix Cannot Start BlueStacks Please Send a Problem Report Error.
Why Does "Cannot Start BlueStacks Please Send A Problem Report" Error Occur?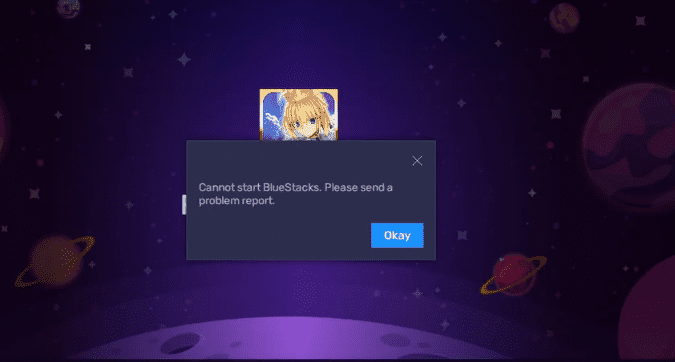 You are getting the BlueStacks error Cannot Start BlueStacks Please send a Problem Report because you have not enabled the virtualization, or there might be a memory leakage in the current file system.
Here are the possible reasons
Antivirus or Firewall setting on your PC
Insufficient memory
Issue with your game file or BlueStacks Instance
Virtualization not enabled
Graphical card Issue
Let's see the step-by-step procedure for Fix Cannot Start BlueStacks. Please Send a Problem Report error message.
How To Fix Cannot Start BlueStacks Please Send A Problem Report
Before troubleshooting, ensure you have virtualization enabled and restart your PC Once.
Restarting your windows will remove any performance glitches on systems and give you a new error-free start.
Here are the Possible hacks to Fix the error.
1. Check Virtualization Is Enabled
You can confirm it by opening the Task manager.
Press "Ctrl+Shift+Esc" on the keyboard to Open the "Task manager"
Click on the "Performance Tab;" scroll down to see "Virtualization Option."
If it is not enabled, you need to enable it first.
To enable the virtualization to refer this article: https://wealthquint.com/fix-bluestacks-error-code-1-57854/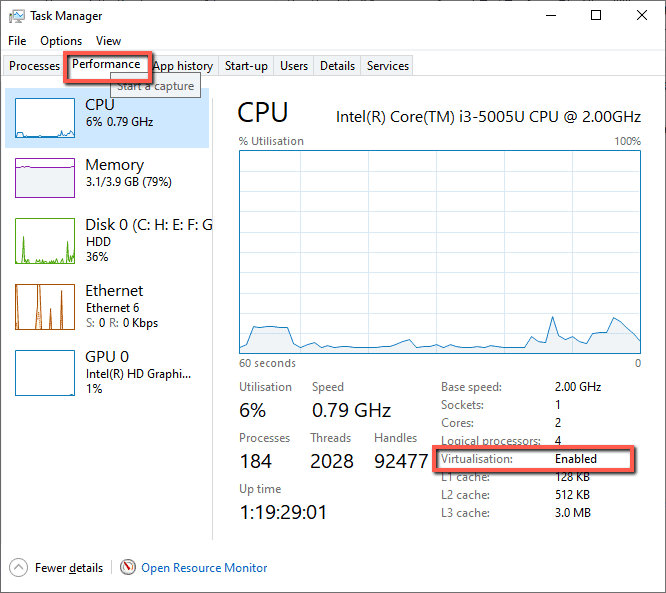 Now you need to Disable your Antivirus and windows firewall defender.
2. Check Your Firewall Setting On Your System
Your Antivirus or, your windows firewall setting might block you from launching the game since it may not meet the Antivirus required set of rules and policies.
So Disable your Antivirus program, open your BlueStacks Application, and launch your game on Bluestack.
If it works fine, the issue is with your Antivirus firewall setting.
Check the link here to learn the recommended settings for different Antivirus programs.
3. Launch New Instance BlueStacks Application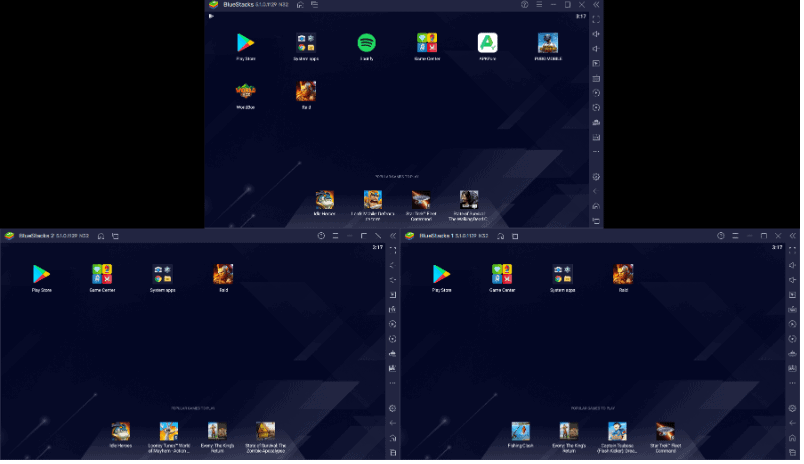 You can create Multi-Instance with Bluestack 5, and you can play multiple games at the same time.
It would be beneficial if your game is stuck in between and you want to continue where you stopped instead of starting from first.
With the help of Bluestack Instance Manager, you can duplicate the Instance and relaunch your game.
Since you are getting the Error Cannot Start BlueStacks, Please Send a Problem Report. I recommend you create a new instance instead of duplicating it.
To enable multi Instance, follow the steps below.
Go to the right-hand side of your BlueStacks window; click on "Three dots" under the record screen
Go to the "multi-Instance Manger" on BlueStacks
A window will pop up Immediately. The window is the Mainframe to control Instances on BlueStacks
To create a new Instant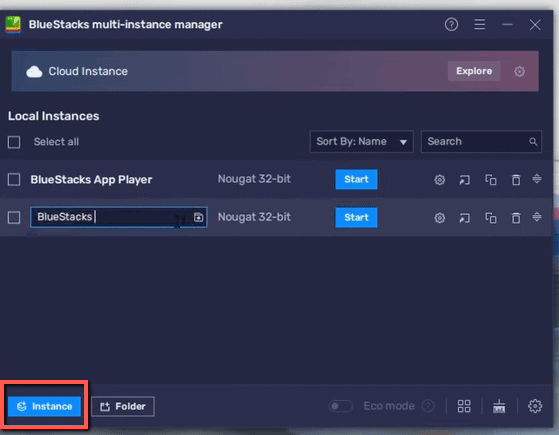 Click on the "Instance button" at the bottom right corner of the window
A window will open, and Click on "Fresh Instance." Since you have a launching error in the current Application, avoid selecting a clone Instance.
Now you can see the freshly installed instance manager.
Then select Nougat 32-bit from the drop-down list below. Choose your Android version and click on the "Next button."
Now you must allocate RAM and CPU for the freshly installed Instance.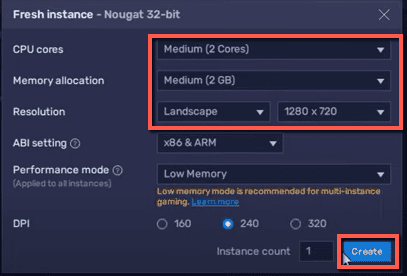 From "CPU cores," select "Medium (2 Cores)"
In "Memory Allocation" set "Medium 2GB"
Set Resolution "Landscape and select 1280*720" Pixel for your Instance
Select "Low Memory" on Performance Mode
Leave remaining as default and Click on "Create."
Now Click on "Start Button" and give time for the Instance to load.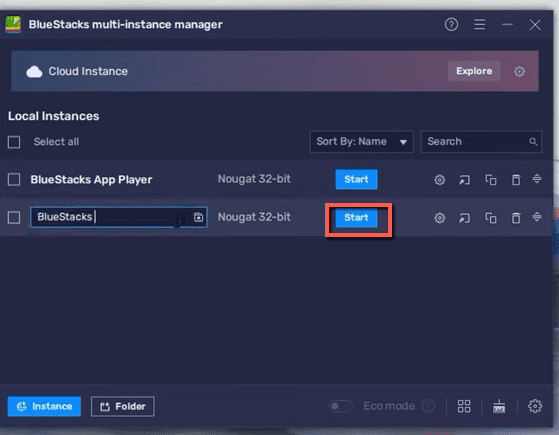 So now you can see the problem is solved and enjoy your game.
4. Reinstall Bluestacks On Your Windows PC
If this won't help, then you need to remove the Bluestack from your PC and Reinstall it completely.
You must free up RAM and Disk space to completely remove the BlueStacks file from your Windows PC.
Close all your Applications on your PC.
On run Application, Type "%Tempe%", select all the files and press "Shift + Delete" on your Keyboard.
If you press "Shift + Delete," the files will be deleted permanently without storing them in the trash.
Again, Open Run Application, Type %LocalApp%
Locate the Bluestack folder and delete It completely
It will remove any In completed installations and corrupted files from the system.
Then Empty the recycle bin
"Shut down" your PC properly, wait 2 minutes, and Power on your PC.
Now Install the Bluestack Application.
You can install and launch your Game application on BlueStacks software successfully.
5. Update Your Graphics Card On Your Windows PC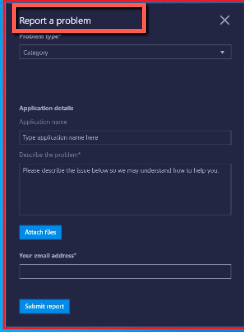 You can only install the Bluestack Software if your Graphic card is updated.
When you try to Install the Bluestack Error, it flashes the Error series of error codes.
The good news is you don't need an expert hand to update your drivers.
Here are a few simple steps.
First, You need to check your processor, whether it is Intel or AMD
How to check my Process or Type:
Right-click on "This PC" and Select "System Properties"
Check the "processor type" of your system.
Since AMD and Intel are the most used processor, here are the steps to Update Intel and AMD graphic card drivers.
Updating Graphics card for Intel:
Go to Intel's official website and download the Intel driver and support assistant tool.
Updating Graphic card AMD:
Go to AMD's official website and download the Intel driver and support assistant tool.
AMD Official Update Link: https://www.amd.com/en/support
Once the download is completed, launch the AMD Driver Update Tool.
The AMD Driver Update Tool will automatically complete all the Driver installations.
If you have any other processor, go to their official support page to install and update the Graphic card on your Windows PC.
Now you can successfully install and launch the game application on Bluestack Application if the Error is with the Graphics card.
6. Submit A Ticket To BlueStacks Customer Service
If the above method does not resolve the issue, you need to submit a ticket to the BlueStacks Technical Support team so they can take a closer look.
Here are the steps:
Click on the "Question mark icon" at the Top of the Screen and Go to "Report a Problem."
The BlueStacks support tool dialogue box will open.
Fill out the required field and include the following pointers in the Description
Your user handle/user name
Details of the issue.
You can also include screen shot of your error in the "Attach File" section.
Now "Click on Send Feedback Button."
I hope you found this article helpful and launched your new Instance. You have all the hardware and software requirements in hand.
If you still get "Cannot Start BlueStacks Please Send a Problem Report" after two or three days of launching the new Instance, contact the support team for help.
Thank you.
Similar Posts: