NFT is a non-fungible token and it is unique and can't be replaced by anything else. NFT is digital art. Because of this, creators and artists can easily give their fans something rare and unusual.
To follow their pursuits with passion, artists are driven by the creative expression of an art form. The development of design art software is one of the developments that have made the creative process easier.
Sketches, graphic designs, and illustrations can now be created using design-focused tools. With its crystal clear colors and graphics, digital art software for NFT is used by professionals, vector art lovers, and artists worldwide. 
Here is a list of the top NFT creator software available:
1. NFT Creator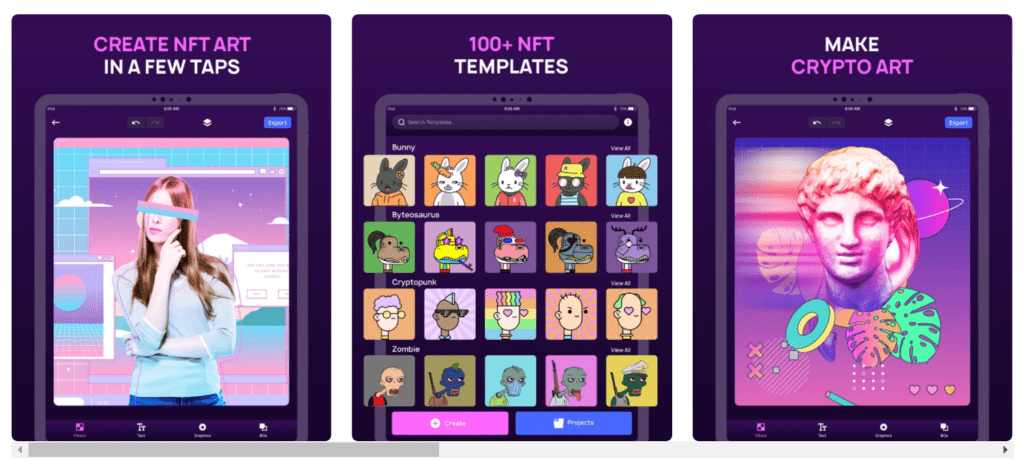 NFT maker is the application if you want to create NFT art quickly and effortlessly on your iPad. You can alter your images by importing them into the app, adding filters, fonts, graphics, and backdrops, and saving them.
Its features are trendy, and if your target audience is younger, the backgrounds, filters, and visuals on this app are all extremely up-to-date and modern. You can sell your artwork once it's finalized and exported on the NFT marketplace of your choice.
The cost of this option is pretty reasonable, especially if you go for the yearly subscription plan. The subscription fee seems small when compared with how much money you can make from creating and selling NFTs.
https://apps.apple.com/us/app/nft-creator/id1562077014
2. SketchAR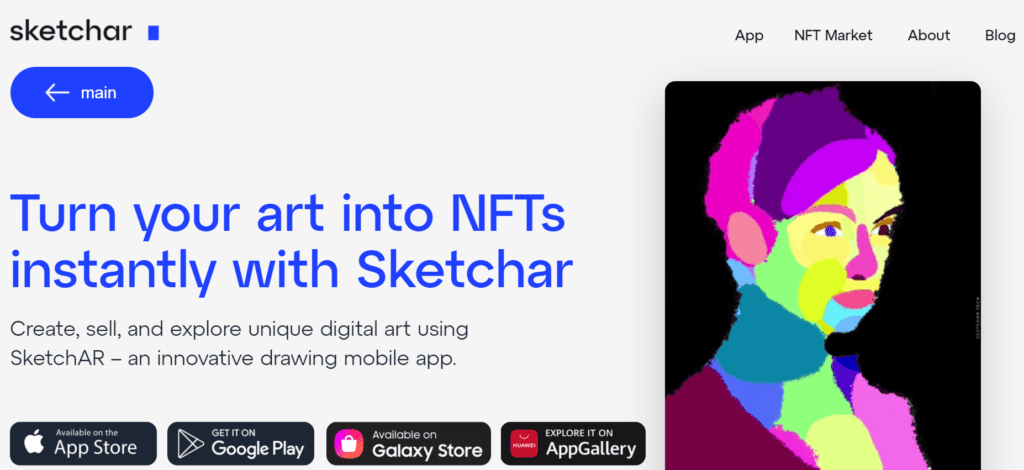 SketchAR is another NFT generator to consider. They convert digital art into NFTs rather than assisting you in creating NFT digital art.
Creating NFT art, sharing it with people, and learning how to make it better makes this one unique. SketchAR selects the best artists every week and transforms their work into NFTs at no cost.
As a result, it is extremely inspiring for young artists who want to participate in the digital art revolution while building themselves a secure future based on their passion.
3. NFT Art Generator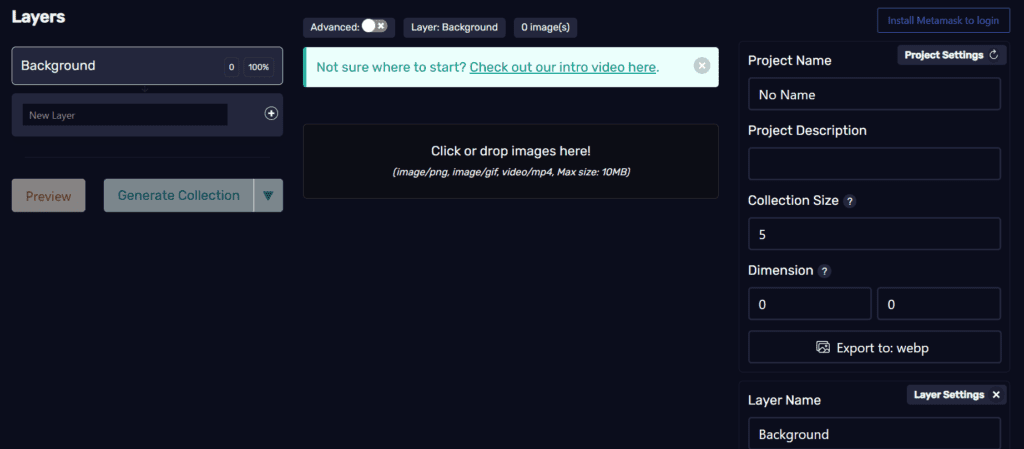 This one is a good choice for those looking for an online NFT creator. You can create art, adorn your collection, sell it, and build a community.
You can create NFTs in gif, png, and mp4 formats with NFT Art Generator, giving you a wide range of options for expressing yourself and honing your skills.
As with other digital art software to create digital art, you can work on your artwork using several layers, just as you would with conventional software.
The website sends you right to the workspace, where you may begin combining different layers to create one-of-a-kind illustrations as soon as you log on to the website.
You won't have to worry about a high learning curve if you're starting because the user interface is simple to use.
4. TwistedBrush Pro Studio

Take a look at TwistedBrush Pro Studio, which has over 9,000 different brushes and brush presets. This is far more than anyone will ever require, but it does ensure that you will always be able to find the exact brush you require.
You can also create your brushes if you cannot find them. TwistedBrush includes everything you'd expect for making a NFT art, in addition to a plethora of brushes: layers, transparency, masks, a comprehensive set of import and export options, image filters, and more.
The software supports a drawing tablet with high precision sampling and pressure sensitivity.
https://www.pixarra.com/pro_studio.html
5. NightCafé

This NFT art creating software will leave you speechless. Create, organize, and see your artwork on various devices, and use their unique creation tools to create distinctive art.
The platform creates transcendent pictures that inspire awe by utilizing artificial intelligence-powered technology and machine learning.
They have a feature called 'bulk create,' which allows you to generate hundreds of artworks in a matter of minutes. There's more to it than that! This artwork is devoid of coding, which makes it simple for you to 'go behind the scenes' and exert real influence over your creation.
The free edition of NFT maker software "NightCafe" allows you to create up to two artworks per day, but the tool is so strong that you will want to upgrade to get the most out of it.
The most popular option they offer is to convert text into images and videos. Transferring styles allows you to combine two of your favorite pieces to create a truly unique piece.
https://creator.nightcafe.studio/create-nft-art
6. NinjaFT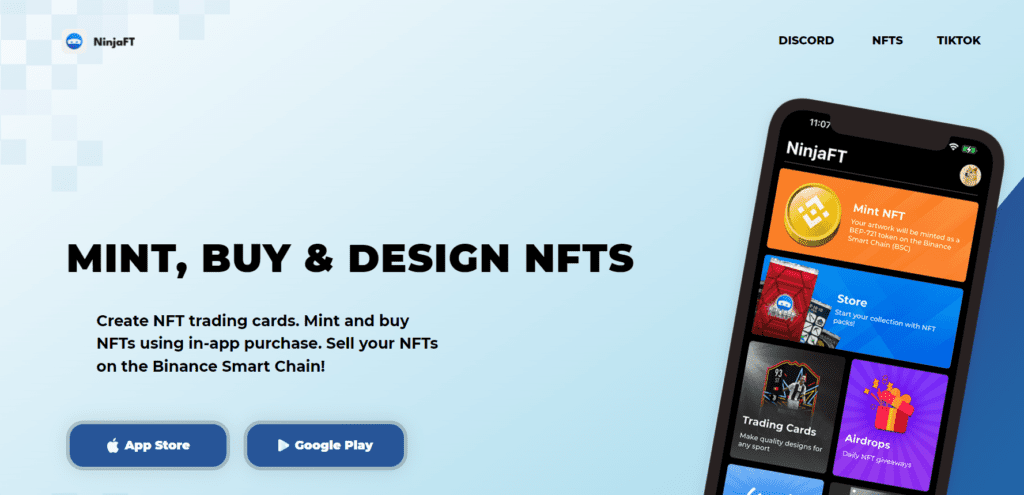 NinjaFT is a fantastic NFT creator application available on both iOS and Android devices. Because this NFT maker is linked to the Binance Blockchain, it allows you to trade on the Binance Blockchain.
There are so many different templates to pick from, making it interesting and entertaining to experiment with them. NFTs should be relatively easy to create with the easiest user interface.
However, if you are still having difficulties, NinjaFT is one of the few organizations that has made a genuine attempt to engage a larger audience and get more individuals to participate in NFTs.
Alternatively, you can join their discord server, where you can learn a great deal more, network, and get started on your NFT trading adventure.
Trading cards with NinjaFT is so much fun that it may almost be considered a hobby, as it does for many users, and it can bring back fond memories of childhood. You can also make personalized gifts for loved ones and surprise them with them.
7. GoArt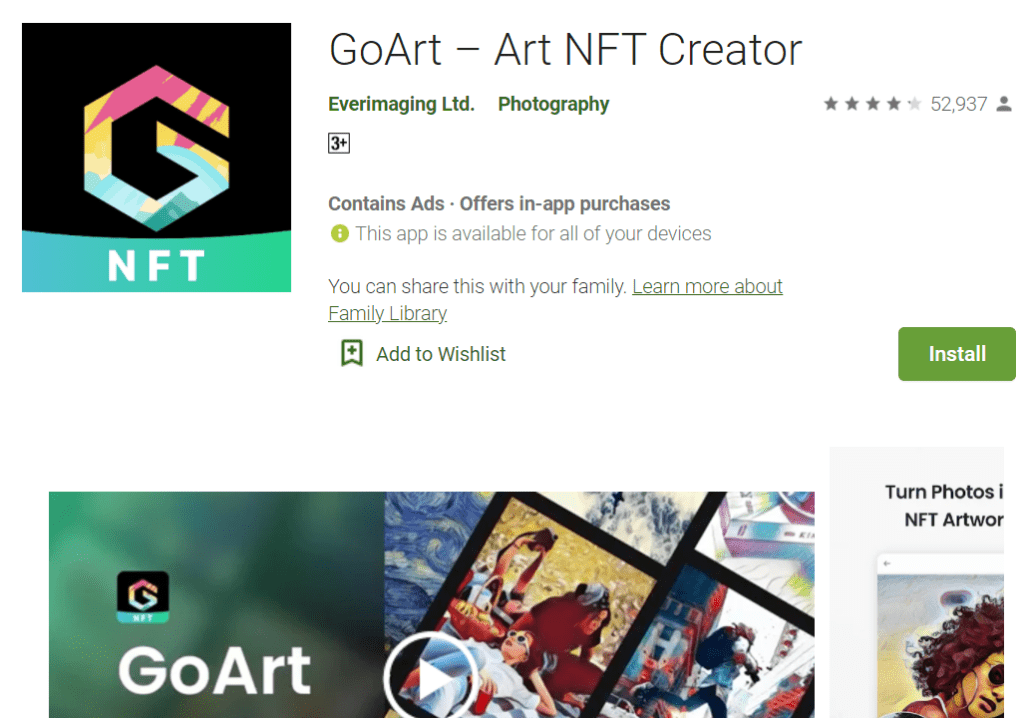 With the GoArt app, you can transform ordinary images into beautiful works of art by mixing classic techniques from famous past artists.
Consider how awesome it would be to have an NFT of the most random thing you see on the street in 2021 transformed into an artwork that appears to have been created by Van Gogh.
This software makes realistic-looking impressionable artwork through the use of modern technology. Furthermore, if you so like, you may have those printed on a t-shirt and wear them to show off your abilities to anyone who crosses you!
Of course, like with any money-making plan, this one will necessitate a small initial commitment on your part.
This means that you may need to make a few in-app purchases to gain access to premium features and that nothing will work unless you put in the effort.
https://play.google.com/store/apps/details?id=com.everimaging.goart
8. Fotor

It is the first thing that strikes your eye when you visit their website that states, "Everyone can be an NFT artist." Fotor makes it feasible for persons with no artistic ability to develop Non-Fungible Token (NFTs) using artificial intelligence technologies.
All you have to do is upload your photograph and select an art style, and the software will take care of the rest.
There is no need for you to learn how to code; all you need to do is create your layers and perform some altering according to your preferences, which can be as minimal or as extensive as you choose, and you'll be set.
You don't even have to register an account to be able to download the artwork you've generated, which provides it a distinct advantage over some of the other digital art generators software.
https://www.fotor.com/nft-creator/
9. Krita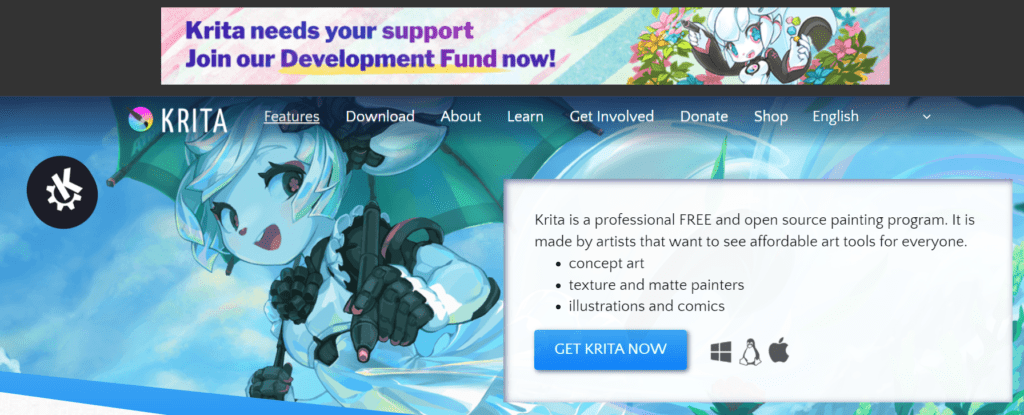 Professionals and amateurs alike have flocked to Krita, which has been developing for more than a decade.
In addition to the ability to customize your workspace with panels that can be moved around, you can also set up keyboard shortcuts for frequently used tools.
A unique tagging system is used to organize the program's nine different brushes, each of which can be customized to a great extent to create best NFT.
In addition, a pop-up palette makes it simple to select colors and brushes, and the resource manager makes it simple to import brush and texture packs from other artists. Krita includes a "Wrap-around" mode that allows you to create seamless textures and patterns.
10. HotPot.ai

Is it possible for you to be a part of the NFT movement even though you don't believe you have a creative bone in your body?
It is possible to benefit from NFTs even if you are not particularly imaginative or do not have the kinds of artistic thoughts that other people seem to have. HotPot.ai generates amazing art combinations for you.
It is as easy as uploading an image and defining layers, and letting the software handle the rest. Making a personalized NFT is possible, as well as enlarging NFTs without compromising the quality of the image. Interested in turning an old photo into an NFT?
In addition to sharpening old photos, you can improve their quality as well as appreciate the subject captured better.
https://hotpot.ai/nft-generator
11. Paintstorm Studio

Paintstorm Studio is a reliable NFT digital art tool that can produce impressive results with ease of use. Because it has a good brush selection and a variety of customization options, it's ideal for creating eye-catching artwork.
It also supports post-stroke correction, particularly useful when working with lines. Easy to use, the interface is laid out in the manner you would expect it to be.
https://paintstormstudio.com/index.html
12. VoxEdit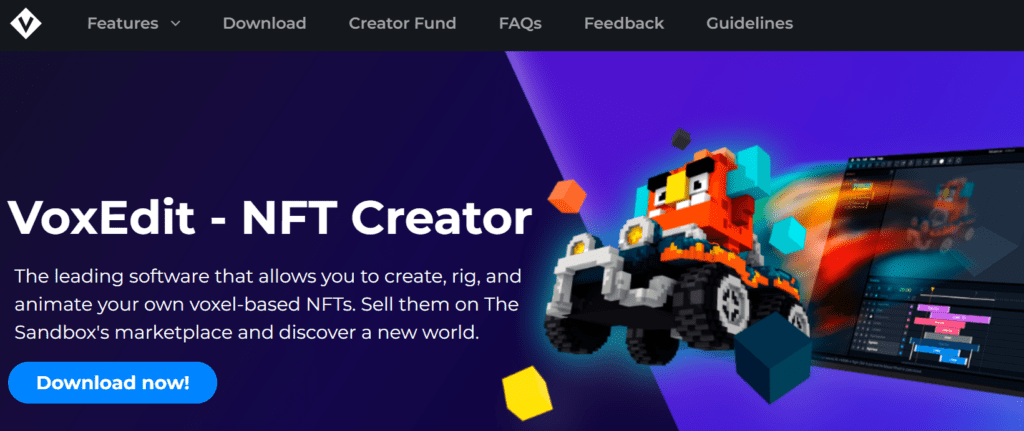 With the help of this NFT art generator, you may create and sell NFTs on Sandbox's marketplace. Sandbox is a metaverse where you can trade using $SAND tokens while swapping NFT tokens.
It combines a modeling editor with an animation system, which is a fascinating feature that appeals to an audience that enjoys bringing graphic images to life in their way.
This is the best option for voxel artists, but it is also a good choice for beginners because the interface is simple to use and takes little time to get used to.
Recommended:
Similar Posts: