Magic Eden is one of the largest digital platforms that Solana has created to boost and promote the buying, selling, minting, and management of non-fungible token NFTs.
The main aim of this venture is to make this process affordable for everyone, as Solana provides you with less transaction fees.
NFTs are digital investments or assets like a cryptocurrency that can be traded online.
It has been in the market since 2014, but nowadays, it is used to sell digital artwork online.
If you own an NFT, you can store it or sell it.
Keeping the NFT makes you an investor and a lover of this art.
The Value of these NFTs can change depending on the market and its demand.
How To Contact Magic Eden Via Website?
Step 1: Open The Magic Eden Website
Search the Magic Eden – NFT Marketplace on your browser and Magic Eden website will open on the screen.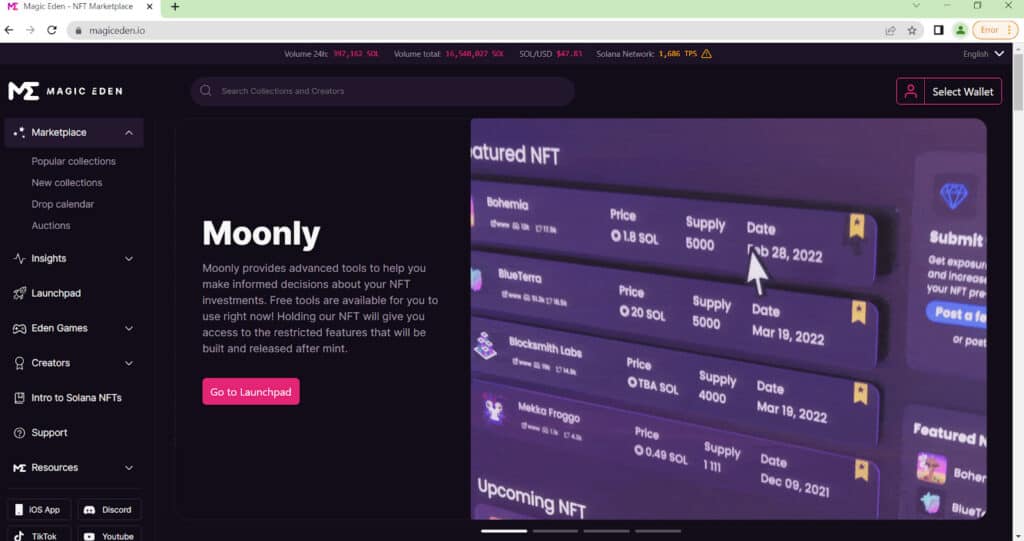 Step 2: Scroll Down To The Bottom Of The Page
Keep scrolling down until the end of the page is reached below the 'Resources', select 'Support'.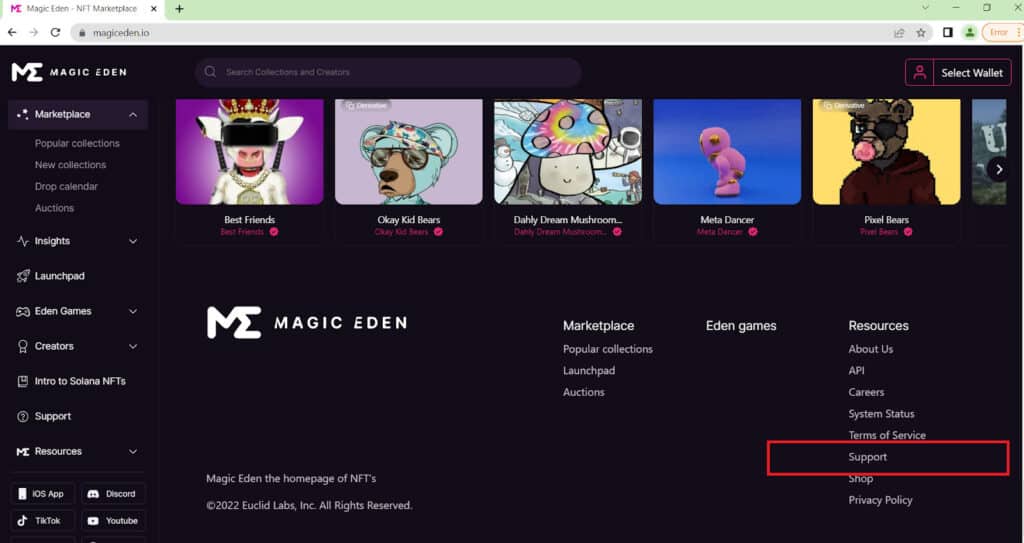 Step 3: Click On The 'Support' Option
Once you click on it, you will be guided to the FAQ page, where you can explore the frequently asked questions.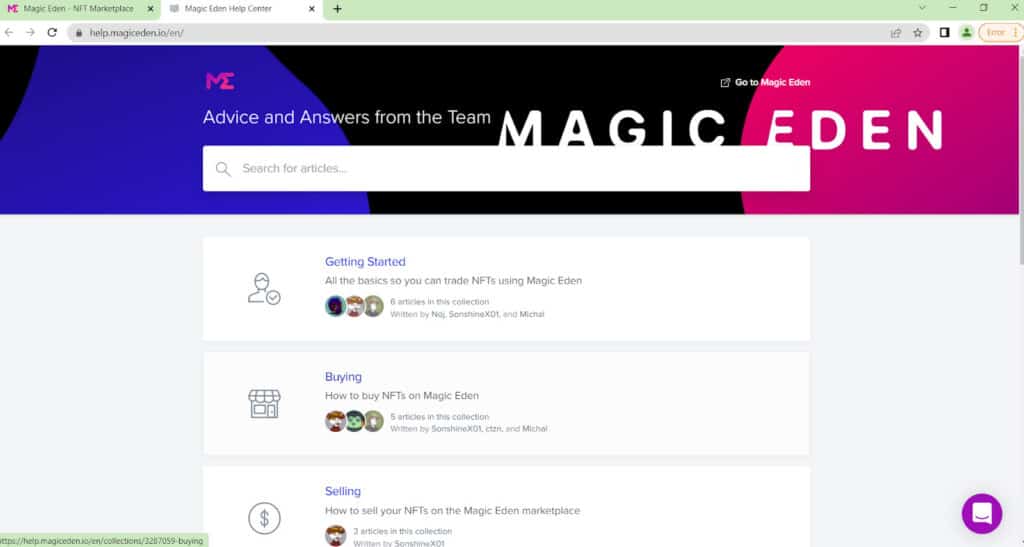 Step 4: Tap On The Purple Chat Box Type Icon
This icon will be visible in the bottom-right of your screen.
Open it.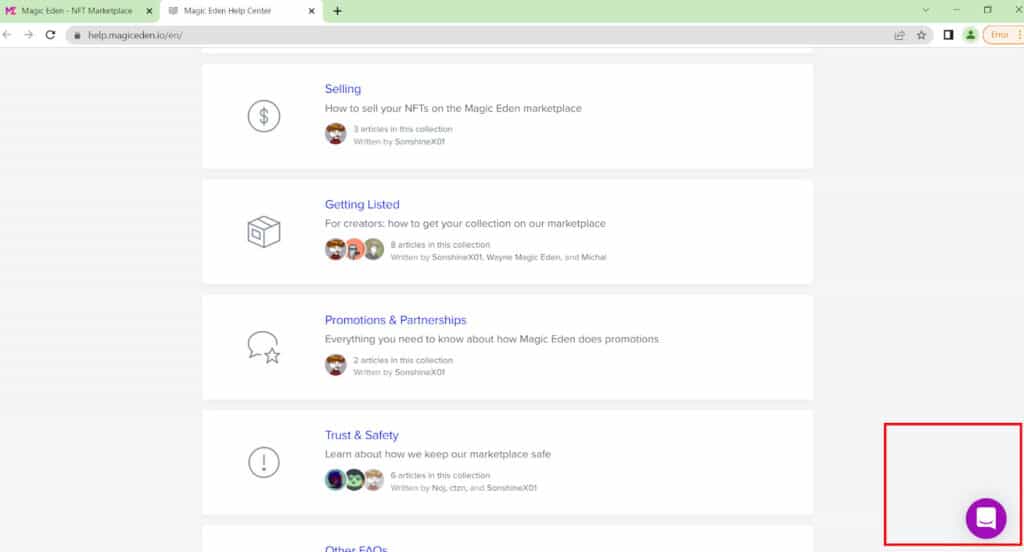 Step 5: Contact Magic Eden By Chatting With Them
Click on 'Send us a message,' and you can contact their team by doing this.
How To Contact Magic Eden Via Social Media?
You can also contact Magic Eden through these ways:
Via TikTok
https://tiktok.com/@magiceden_nft
You can contact Magic Eden on TikTok as well by commenting on their videos.
You can also watch their posted videos to get more information about the platform.
Via Discord
https://discord.com/invite/b87UnCy6P2
Another social media platform where you can contact magic eden is their Discord server.
Join their discord server by clicking on the link provided above and chat with them to get resolution of the issue.
Via Twitter
You can also follow Magic Eden on Twitter.
You can either comment on their tweets to raise the concern or Tweet and tag them describing your concern. 
Also Read: How To Connect Phantom Wallet To Magic Eden?
Conclusion
Magic Eden makes the creation, minting, buying, and selling of NFTs easy, affordable, and user-efficient.
It lets the user explore the world of art as created by NFTs.
Being Solana's creation, it enables you to have fewer transaction fees than other contemporaries.
Moreover, Magic Eden makes it easy to let the users reach them and resolve their queries, making it a user-friendly platform.
Similar Posts: