A Snapchat story is a collection of snaps taken in the last 24 hours.
You can share these stories with all your friends.
It allows you to tell the story of your day.
You can add photos and a 10-second video.
You can try different filters in your stories.
Sometimes the notification of these stories from your friends can disturb you.
So you need to turn Off these story notifications on Snapchat.
Here are some steps you can follow to turn off story notifications on Snapchat
How To Turn OFF Story Notifications On Snapchat?
Step 1: Open The Snapchat App On Your Phone.
Open the Snapchat App on your phone by using the credentials.
Step 2: Tap On Your Profile Circle Icon
Tap on your profile icon in the upper left-hand corner and you get different icons and your profile details.
Step 3: Go To Settings.
Tap on the setting icon in the upper right-hand corner.
You can set up your account by clicking on it.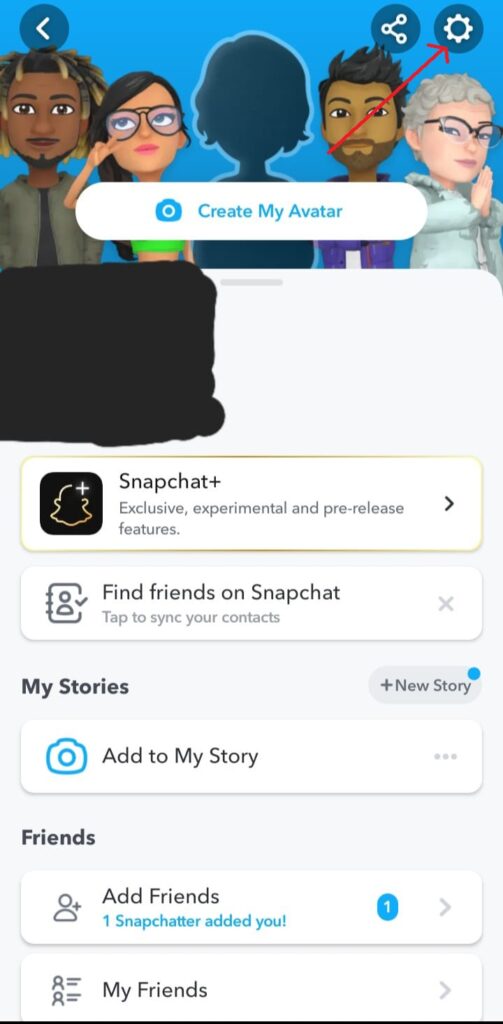 Step 4: Tap On Notifications
Scroll down to notifications from here you can control notification settings.
You will get the "Stories from friends" option under notification settings.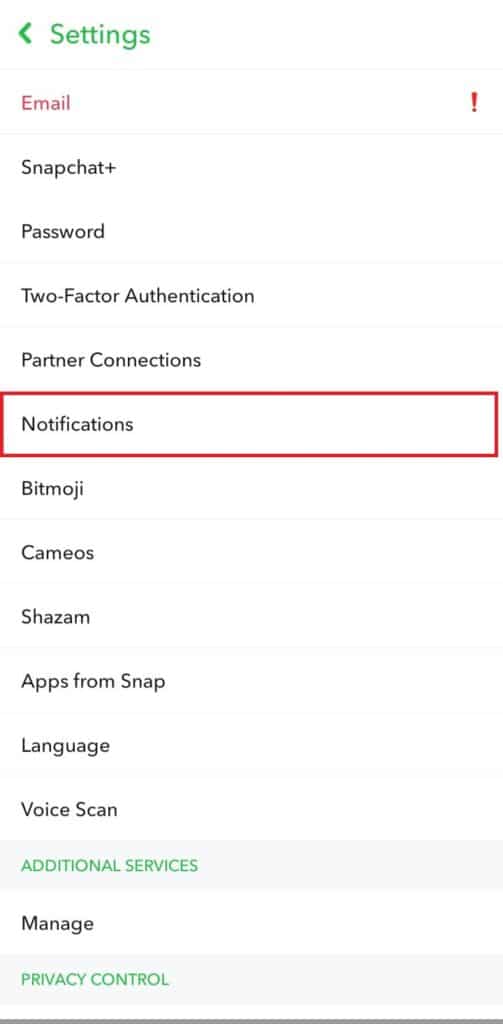 Step 5: Turn OFF Stories From Friends
Tap on the green button in front of stories from friends.
It will appear blank.
That's all you need to do turn off story notifications on Snapchat App.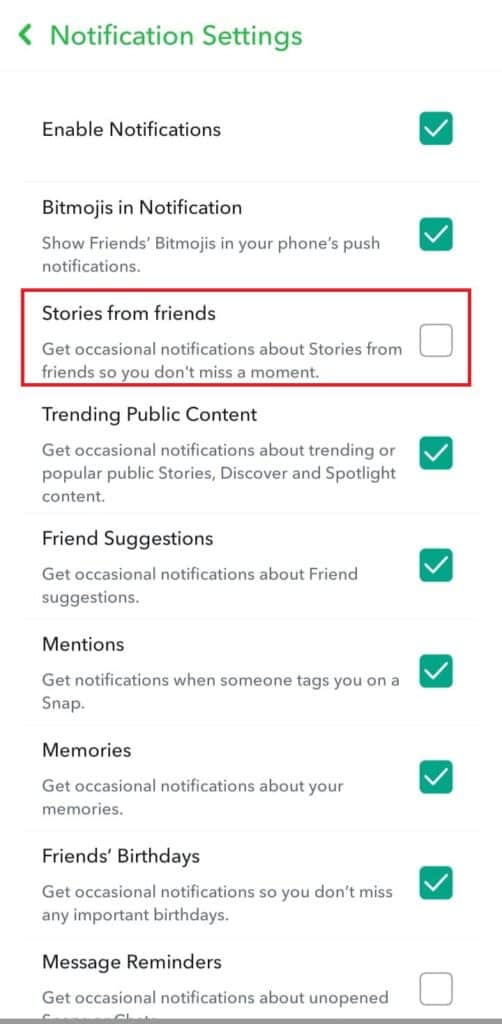 Similar Posts: