Companies are hiring more freelancers in response to the COVID-19 epidemic. The number of freelance jobs available – from web developers to grocery shoppers – has increased dramatically.
We have a list of the top freelancing websites for anyone looking to freelance full-time, make some extra money, or help your business grow. You probably know what it is like to search for freelance work, even if your online portfolio is complete. We'll be listing the top freelancing websites in this article.
Top 10 Freelancing Websites
1. Fiverr – Best Freelancing Website

Fiverr is an online outsourcing marketplace website that provides a platform for both employers and freelancers. Fiverr was launched in Feb 2010.
Fiverr allows buyers to pay upfront for gigs. Fiverr names companies buyers and freelancers as sellers. Fiverr provides many freelance services like app development, content writing, web design, copywriting, or social media marketing.
Fiverr charges 20% of the total order value. Fiverr provides an excellent medium for both buyers and sellers. Fiverr is available in English, Spanish, French, Dutch, Portuguese, Italian, German languages.
Pros of Fiverr:
The app provides free registration
Fiverr also provides educational content that will help in refining skills.
A diverse category of freelancing work.
Cons of Fiverr:
It charges a high commission that is 20% of the total order value.
It is hectic for beginners as they counter many fraudsters and frustrating deadlines.
Its payment process is very long. Many users do not find it very convenient.
2. Upwork Freelance Website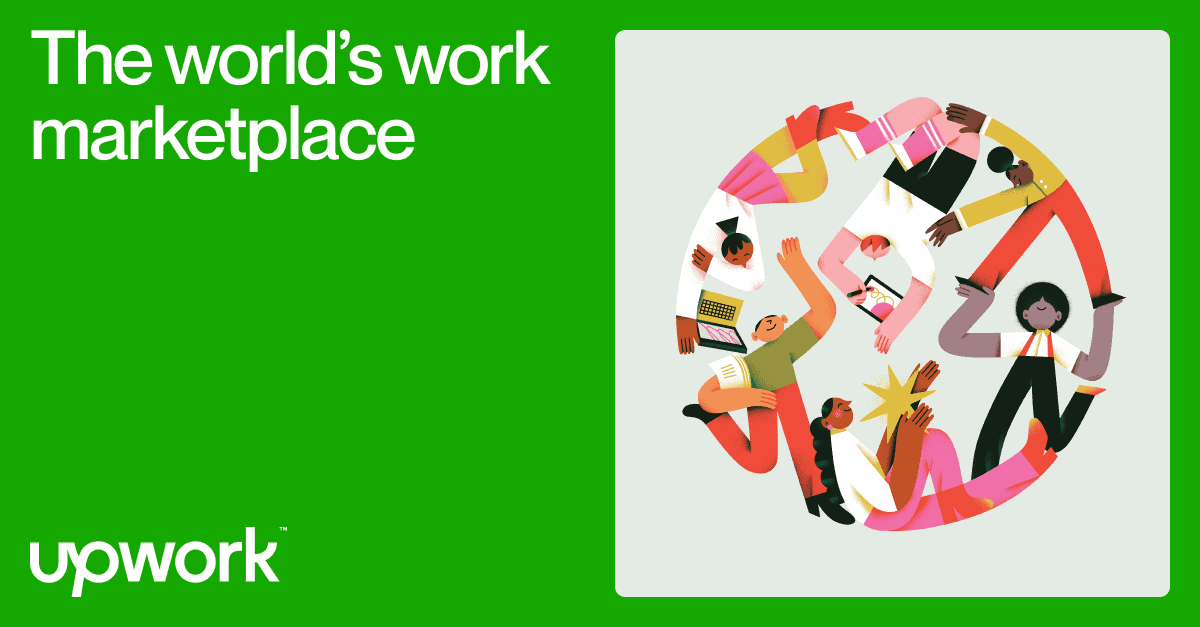 Upwork, earlier known as Elance-oDesk, is an American freelancing marketplace. The freelancing company is worth $1.5 billion. The company charges a service fee of 20% from companies and freelancers. Pay on Upwork is either on the hourly rate or fixed price. Upwork has more than 12,000,000 registered freelancers. It pays comparatively more than other freelancing websites. 
Upwork is one of the largest and among the top freelancing websites. In March 2021, Upwork published a report. The report claims that around 58% of Upwork freelancers are considering working permanently as freelancers. Upwork is among the top freelancing websites.
Freelancers can see the ratings of their employers to minimize the chances of fraud. Upwork offers clients to interview and hire freelancers via their platform.
Pros of Upwork:
 Upwork's messaging feature is handy that lets you stay in contact with the client at all times.
The rating system helps recruiters to find the right candidate.
Allows users to filter freelancers and recruiters by location. This feature helps in working across different time zones.
Cons of Upwork:
It charges a high commission. 20% on the first earning of $500, 10$ until $10000, and 5% on above earnings.
Clients are not bound to leave reviews and ratings, which counts as a freelance negative score.
3. LinkedIn

LinkedIn is a social networking platform cum a job marketplace. This American platform is a subsidiary of Microsoft Corporation. LinkedIn serves worldwide and is available in 24 languages.
Currently, more than 18,000 employees are working at LinkedIn.
As of February, LinkedIn is among the top freelancing websites with a broad user base of 740 million registered users.
LinkedIn is the world's largest professional networking platform in terms of user base. Freelancers and platforms can register themselves and apply for various jobs listed there. Jobs on LinkedIn are on an hourly basis, fixed price, or contract-based. 
Pros of Linkedin:
It will help you to expand your network.
It gives you daily updates on new jobs based on your job profile.
Its built-in messaging feature lets you stay in contact with the client and contacts at all times.
Cons of Linkedin:
As there is such a large number of job seekers, it can be hard to get noticed.
Building a profile and network is very time-consuming. 
Its premium features are very costly.
Also Read: Best Passive Income Ideas That Will Earn You Money 24/7
4. SimplyHired

SimplyHired is an online job outsourcing website. It matches and displays relevant jobs to job seekers based on keywords and location searched. 
SimplyHired has also launched an application for mobile devices.
The website has listed thousands of jobs from various companies. Employers can filter freelancers using relevant keywords in search options. SimplyHired is available in 12 languages.
Pros of SimplyHired:
Great user interface.
It matches and displays relevant jobs to job seekers.
There is a "quick apply" feature.
Cons of SimplyHired:
Their paid plans are pretty expensive.
There is no option to flag scam employers and jobs.
.
5. People Per Hour

PeoplePerHour is a freelance outsourcing website launched in 2007. It is one of the longest-running and top freelancing websites. In more than 89 countries, PeoplePerHour has listed around 1 million jobs so far.
There are around 15 job categories. Companies can post jobs on the website for freelancers. 
PeoplePerHour offers a rating system. If a client is satisfied with the work, they can leave a review on the freelancer profile. These reviews and ratings help freelancers to bag future deals.
PeoplePerHour asks buyers to pay first for the work. These payments are deposited in Escrow. Once the freelancers complete the project, these funds are released in their bank accounts.
An escrow is a financial arrangement that temporarily holds the funds until the transaction has been finalized.
Pros of PeoplePerHour:
Clients and freelancers can communicate with PeoplePerHour instant messaging feature.
24*7 customer service support.
Payments are made through Escrow, which lowers the chances of any potential fraud with the seller.
Cons of PeoplePerHour:
It charges a high commission of 20% on the $500 earning, 7.5% on $500- $2000 earnings.
Fees and other charges are a little bit costlier.
Outdated user interface.
Also Read: Best Ways to Earn Money Online
6. Dribbble

Dribbble is a social networking platform cum recruiting site mainly designed for designers and creative talents. Dribbble was founded in 2009. Dribbble is one of the biggest sites designers and creatives. Users can share their work on the platform and get feedback from other designers.
Various digital content is available on the platform, such as animation, illustration UI, typography, and more.
It is an invite-only website. Only users who are invited to the platform can upload their work. Dribbble has listed more than 40,000 companies and brands where designers can look for freelance work.
Dribbble is a remote website; it has no headquarters.
Pros of Dribbble:
It is a small company; employees and freelancers can work from anywhere.
Its feedback system is great. It helps to make your skills more crafty.
It provides a large network of designers and creatives.
Cons of Dribbble:
It is an invite-only website; other users can not access it without an invite link.
As it is a bootstrap company, its major source of revenue is Advertisements. It shows ads to its users.
Users often get "distracted", as it is a social networking site too.
7. Freelancer.com

Freelance.com is an Australian online outsourcing freelance website founded in 2009. Employers can post work for freelancers who place bids for the website. Freelancer.com also hosts contests for members. Winners are rewarded with prize money.
Freelance.com charges $27 per month for a professional Freelance.com account and $67 for a premier account. Freelance.com charges a fee of 3% or ₹150.00 INR (whichever is greater) for fixed-price projects, and a fee of 3% is levied on per-hour jobs from employers.
Freelancers pay a commission fee of 10% on fixed rates and per-hour jobs.
It offers a wide range of jobs, mainly from IT and software, design, media and architecture, and writing and content fields. The platform is available in 10 languages. It is one of the top freelancing websites with a wide user base of 50,000,000 registered users worldwide.
  Pros of Freelancer:
They offer a great 24*7 support service.
Freelancers.com's commission charges are comparatively lower than other platforms that are 10%.
It is easy to navigate and recommended for beginners in freelancing.
   Cons of Freelancer:
"Free members" can only place six bids per month.
Freelancers have to pay first, Even before they get paid.
Also Read: Best Reselling Apps
8. Guru

Guru is a freelancing marketplace. It avails employers to find freelancers around the world. Guru provides you with an exhaustive list of freelancers experts in anything from sales and marketing, programming and development to writing and translation, design and arts, and much more. Guru provides a feedback option where employers can see the feedback score of freelancers before hiring them. 
Guru provides a flexible system for work, payment, and 24*7 support services to freelancers. Guru has a huge user base of more than 3 million people around the world.
They offer various premium services. The basic plan charges $11.95 per month; for the professional plan, charges are $21.95 per month; for the business plan, $33.95 per month; for the executive plan, charges are $49.95 per month.
 Pros of Guru:
The feedback option is a great feature.
Simple and easy navigation. 
The platform uses "industrial psychology" to provide the best features to its customers.
Cons of Guru:
Freelancers can pay the website to remove negative feedback. That's a red signal and raises questions on the service quality.
Only paying members can send direct messages to employers. This service is not available for members using free services.
The platform is comparatively costlier, with fewer features than other freelancing sites.
9. 99designs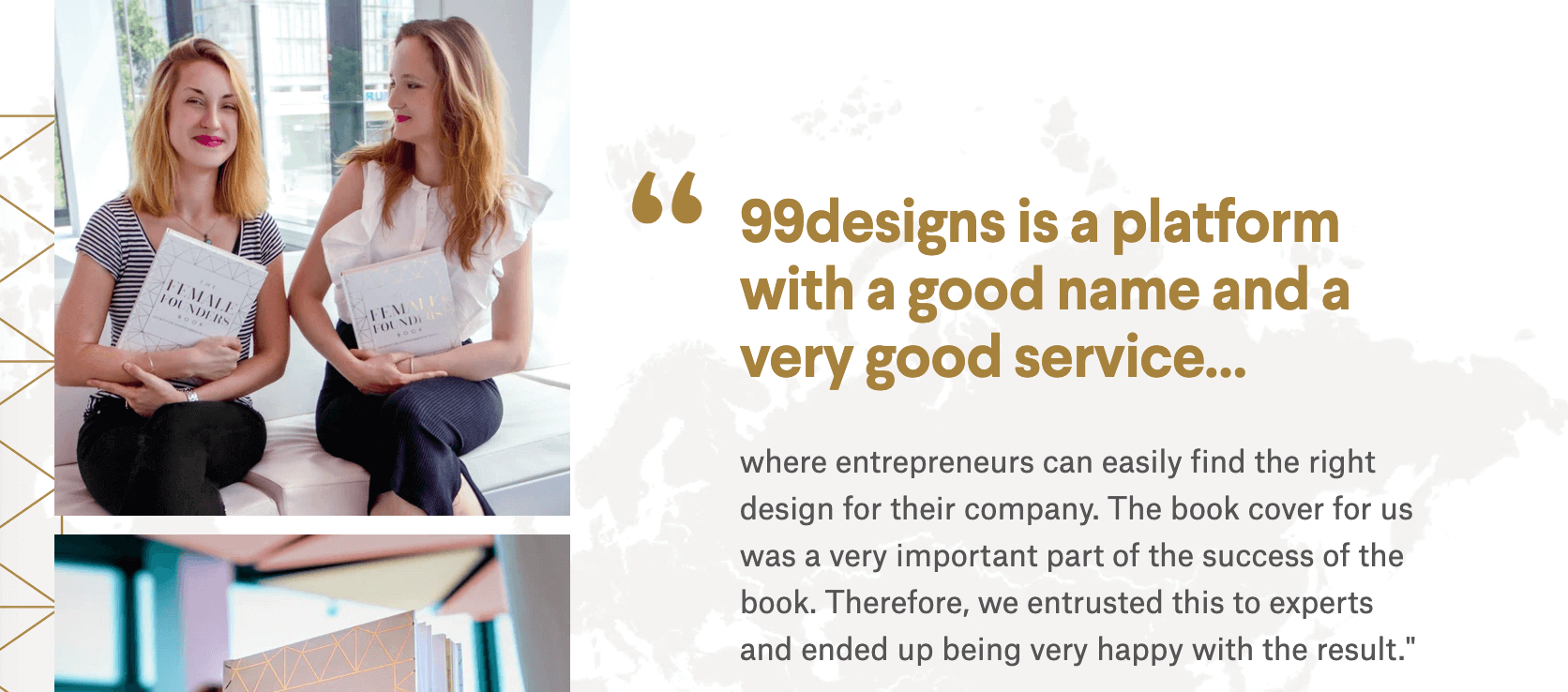 99designs is an outsourcing website mainly designed for web developers and designers. It has more than 1 million freelancers. 99designs offers a store of pre-made graphics and logos that can be customized as per the buyer's need.
 Freelancers can list their work on the platform at a fixed price. Buyers can purchase a pre-made template or can hire a freelancer for their project. The quality of design is comparatively higher than that of the market. 99designs is among the top freelancing websites for web developers and graphic designers.
99design also offers a design contest where designers can compete to win the prize money.
Pros of 99design:
Affordability+quality; at a much lesser price, you can get a high-quality design.
They offer guarantees for both sides (99desgin keeps the money in Escrow until the final product is acceptable).
They offer a money-back guarantee for employers.
Cons of 99design:
Lack of service support.
Expert designers are only available for paying members, which adds to the extra cost for employers.
Employers can not interview freelancers. 
Also Read: How to Start a Business
10. Behance 

Behance is a social media platform cum a freelance marketplace owned by Adobe systems. The Behance platform is very cost-effective for creative experts and professionals. It charges only $9.99 per month for premium features, which is very low compared to competitors. Users can use it to build portfolios for free. However, it is very costly for employers. Employers can not post jobs for free. They need to purchase a plan for $79.9 per month.
Behance has a total user base of more than 12 million users. Behance is one of the top freelancing websites for creatives and designers. 
Pros of Behance:
Easy to use for everyone.
Freelancers can be searched and filtered by keywords.
Offers a wide array of creative professionals.
Behance has a "like feature", which can help users understand the other perspective to sharpen their skills further.
Cons of Behance:
Time-consuming, especially during compressing and uploading images.
Employers can not post jobs for free.
You can make money by freelancing. Depending on your employer, You have the option to work for yourself. Work as you need and receive payments according to your agreement policy. Freelancing Direct contracts can bring you more money than many online jobs While putting in more or less time. It allows you to be more productive. You have the freedom to set your payscale and time limit rather than being bound. You are not allowed to have any say in protocols. Giving you an edge on the top freelancing sites of India.
Also Read: Top 8 Reasons For Startup Failure
Frequently Asked Questions
Are freelancing websites safe?
Yes, Many top freelancing websites are safe, ensuring that sellers are protected from any scam. You have to do a little inspection yourself to avoid any scam.
Is freelancer.com a genuine and reliable platform to earn?
Yes, freelancer.com is a reliable platform to earn. It was founded 12 years ago, and they have built reputation and reliability among the freelancer workforce. The platform is constantly updating itself. Freelancer.com is one of the top freelancing websites with a wide user base of 50,000,000 registered users worldwide.
What are the best freelancer jobs?
There is a wide array of freelancing jobs you can look for. Web or Mobile Developer, Transcriptionist, Photographer, Writer or Editor, Web or Graphic Designer are high demanding jobs on freelancing websites.
How much can a beginner freelancer earn?
Beginner freelancers can make between $100 to $500 per month easily. One's earnings may vary based on the work and employer. Jobs like web developers, content writers, and graphic designers are more likely to get good payment. 
What are the drawbacks of freelancing?
The biggest drawback of freelancing is that you will not get all the benefits of an employee while working in a company. Along with this, you will not get many other benefits like holidays, insurance, job security.