STEPN is an NFT game that allows you to earn crypto coins or NFTs for your movement.
The Movement word might sound like an incomplete word.
In simpler words, you get to earn tokens for your movements.
If you are a workout freak who's looking for ways to make money by staying active, STEPN and its alternatives fulfill this demand.
STEPN may seem complicated to you, or you just want to look out for an alternative.
In this post, we have got 7 top STEPN alternatives that you can try out.
We have also highlighted the unique features that make them different from others.
Learn More About STEPN: STEPN Tutorial
7 Best STEPN Alternatives
1. STEP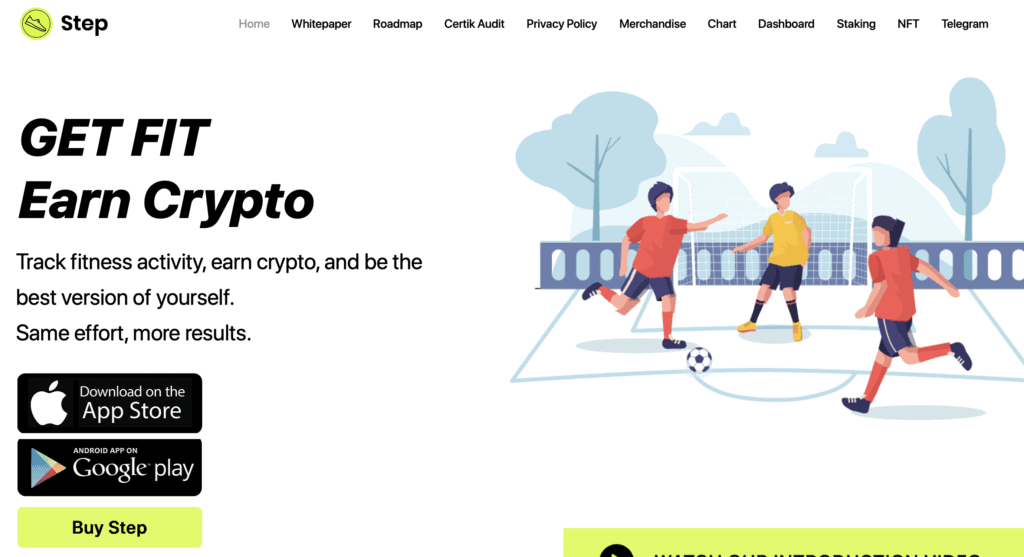 It is a fitness app that lets you earn crypto while you walk or run and get healthy.
Step's motto is to get people walking and adapting themselves to healthy living without any intervention or help from technology and vehicles.
Key Features:
The token that you can earn from Step is its in-game currency which is "$Step." You can earn it via linking your digital wallet to the Binance Smart chain.
You will receive the rewards in BNB. For Minimum, you can walk for up to 4000 steps daily which means you will roughly earn from $5 – $25 BNB weekly.
If you are interested in Step, you can visit their official website.
The link is given below https://www.walkwithstep.io/
2. SWEATCOIN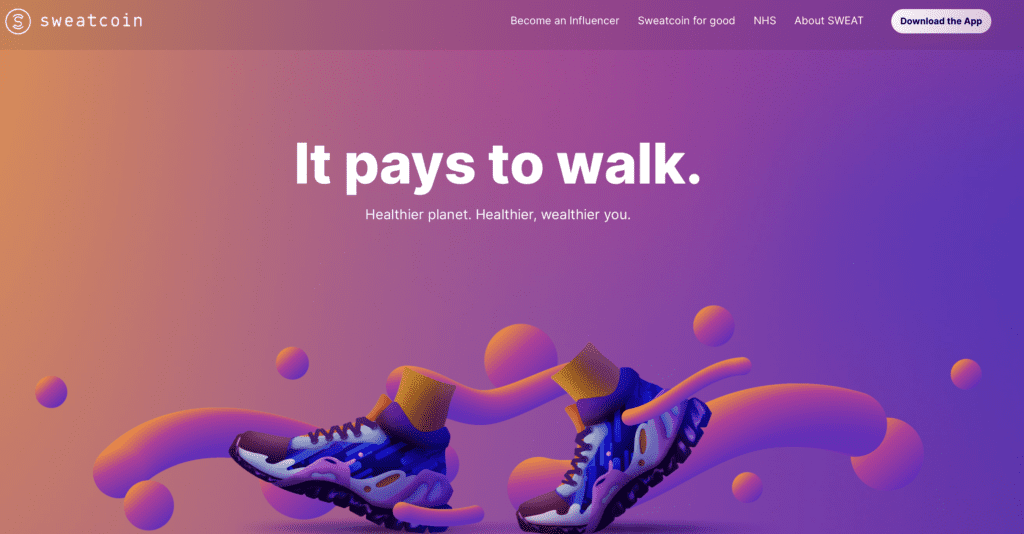 SweatCoin is an activity tracker app that tracks and keeps a record of all of your activities.
In other words, if you walk, you can earn an in-game currency, which you can then convert into cryptocurrency.
Key Features:
You can buy gadgets and equipment related to your fitness activities. The token you can earn from SweatCoin is "$SWEAT." SweatCoin uses the NEAR blockchain.
As mentioned above, sweatcoin uses the NEAR blockchain. It may sound new to some of us, but near is proof of the stake blockchain. Finance analysts have found that investing in near crypto is a very good investment. Sweatcoin allows you to do that. If you think sweatcoin is a cryptocurrency, then it is wrong. They are still planning to launch it as an official crypto token(sweatcoin).
To learn more about SWEATCOIN, visit https://sweatco.in/.
3. GENOPETS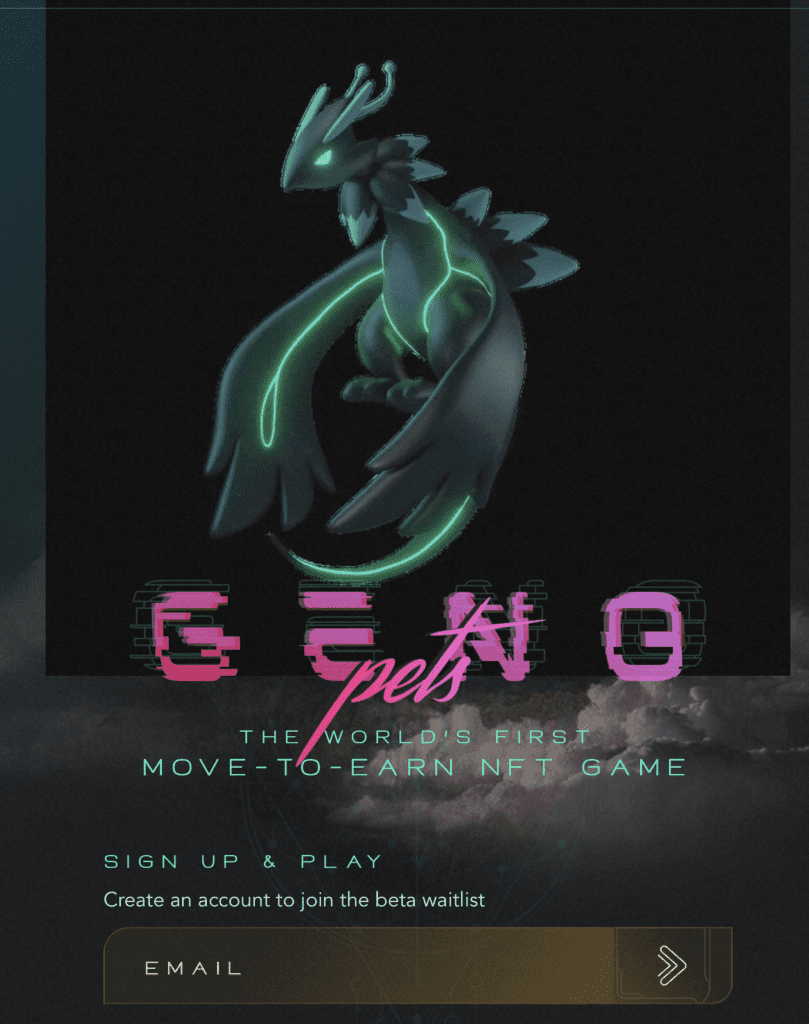 Genopets is one of the top-notch NFT games in Solana(a type of layer-1 blockchain).
It is not only restricted to your fitness activities but also to training your mind and soul via virtual means.
Key Features:
The app has a battle game, where your physical and thought process is implemented on the battlefield by a virtual spirit animal.
The token you will earn after each battle is "$GENE and $KI token." It uses the Solana blockchain.
You must have heard about the "Move to Earn"apps. It was Genopet who coined this term first. Genopet is a digital animal that is built on your personality(data that you have provided) and fingerprint.
You get to fight on a battlefield to increase the worth of your GenoPets which, as a result, allows you to earn rewards.
Visit https://www.genopets.me/ to play Genopets
4. DUSTLAND RUNNERS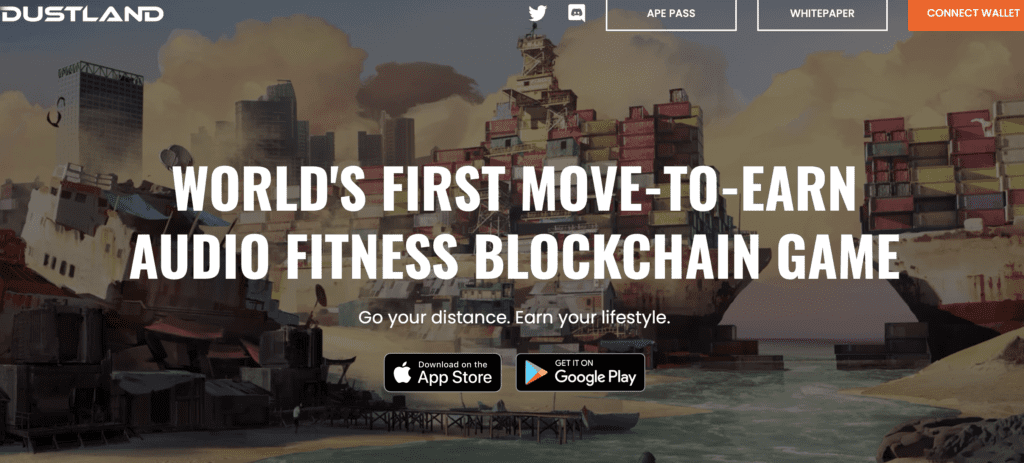 Dustland runners is an audio game.
Dustland, from the very name, you can get the idea of the game.
You will earn rewards on the distance you have covered.
Key Features:
It is the first audio fitness-based game. Dustland uses the Polygon crypto, which is a potential cryptocurrency in 2022 and further. It is the only fitness app that uses the Polygon blockchain.
The rewards include NFTs and the in-game token, which is " DOSE."
You can visit their official website https://www.thedustland.com/
5. DOTMOOVS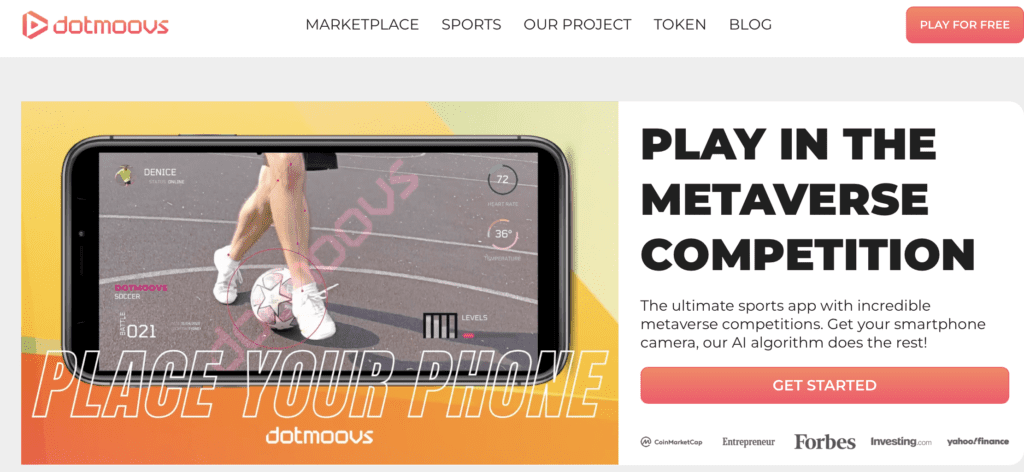 DotMoovs aids many sports brands(companies) with P2P.
Dotmoovs has football and dance as its two major games, which you can play and earn rewards(NFT and tokens) and other digital gadgets.
Key Features:
It is the first NFT game app that allows you to compete with all the players around the world. There is fierce metaverse competition.
Unlike other STEPN Alternatives, DotMoovs gives you two options(football and dancing) to choose the game you like and earn from it, which is a unique feature of this app as another fitness app may have other games but not football and dancing, which are widely played games in real life.
The token you will be earning in DotMoovs is "MOOV," and it uses the Binance Smart Chain.
If you are interested to know more about DotMoovs, you can check out their official website, https://www.dotmoovs.com/.
6. MoveZ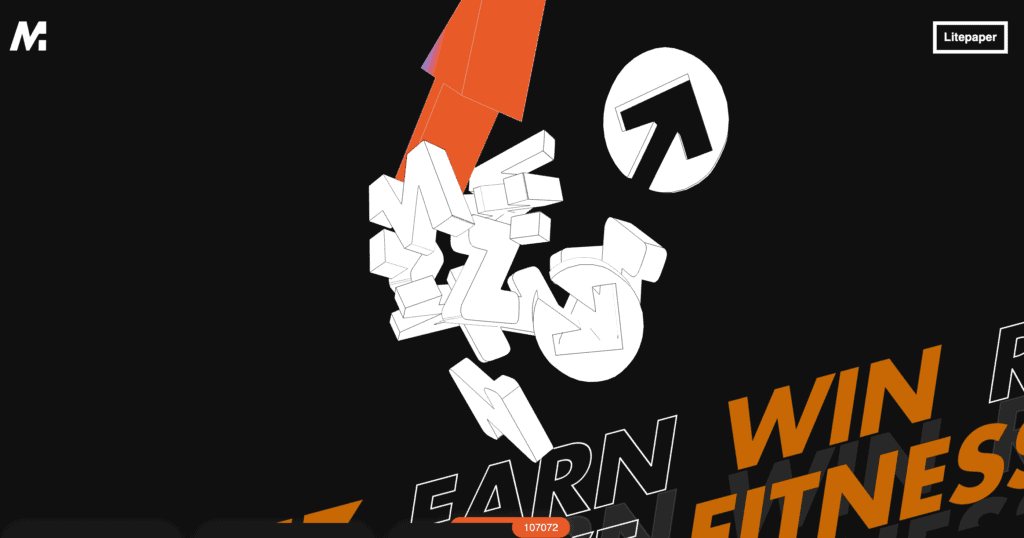 MovesZ is the world's FIRST fully decentralized, deflationary move-to-earn app!
MoveZ brings the next generation of fitness combined with Web3 technology!
MoveZ offers a unique earn capability that encourages users around the globe to embrace a healthier lifestyle and give new meaning to "move-to-earn" with NFT boosters and loads of other remarkable features!
MoveZers have many innovative ways of being rewarded with tokens that can be directly traded for a wide array of benefits!
Learn more about the application at https://www.movez.me
7. Aglet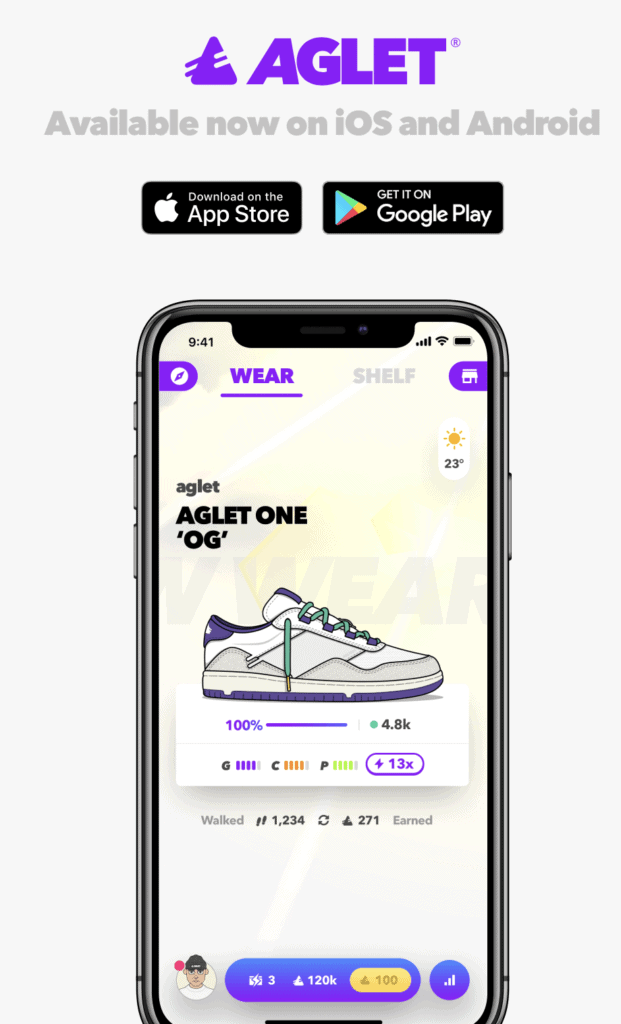 Aglet is Move 2 Earn Game which is also called The game for sneakerheads.
Learn More About Aglet: Aglet Tutorial
The game turns your physical steps into Aglet, our in-game currency, which you can then use to buy and collect virtual sneakers from brands like Adidas, New Balance, ASICS, Vans and Yeezy (to name a few).
You can Turn your physical steps into Aglet, which can then be used to purchase and collect virtual sneakers from brands including, Adidas, New Balanace, Asics and Yeezy.
Conclusion
We have covered 6 STEPN alternative fitness games that enable you to earn cryptocurrencies and tokens by exercising, running, and other fitness-related activities.
All of them have one thing similar that is you get rewards for improving your health, be it physically, mentally, or spiritually.
Activate your brain and earn the crypto coins and tokens that you want by opting for any STEPN alternatives. 
Similar Posts: