Are you having trouble trying to play Starfield? Many players have reported recently that they are stuck in Starfield after their ship has disappeared suddenly, leaving them stranded on distant planets.
This can be a hassle when you are trying to enjoy the game as you want. We understand your frustration with this situation and that is why we are here to help you solve this issue!
Starfield is a role-playing action-packed game that is published by Bethesda which is an original setting after the Elder Scrolls.
However, being a new game it has problems and issues that can confuse and frustrate its players.
In this article, we will be looking at the reasons why your ship has disappeared in Starfield and how you can fix that issue easily!
Why Ship Disappear On Starfield?

The reason why you are stuck and your ship has suddenly disappeared is due to a bug that is going around in the system of Starfield.
Multiple players have encountered this error while playing Starfield when their ship has suddenly disappeared after they have landed on any new planet or have just gone exploring space and gotten out of their ship.
The developers of Starfield have yet to release any news addressing this issue. However, there are a few fixes that you can try to fix this issue of ship disappearing.
Below we have discussed more about these fixes in our guide.
How To Fix Ship Disappeared On Starfield?
To fix the issue of your ship disappearing in Starfield you can use the console command and then talk to a ship technician, use a scanner to find your ship, reload the save file or restart Starfield after some time has passed.
Below we have discussed the fixes in greater detail, so have a look.
1. Use Console Command
The first fic that you can try is to use the console command. In case you are in a place that is away from any city or you can not find any shop technician near you, you will have to use the Console Command, coc CityNewAtlantisLodgeInt to teleport to New Atlantis. From there you can go to a ship technician and talk to him to modify any part of your ship. After you are done choosing, wait for a few seconds and your ship will be back.
Use the tilde key(~) to type the console command in Starfield.
2. Use Scanner
It could have happened that your ship has spawned a bit far from where you have spawned. You can use your scanner to find your ship in such a situation.
Rather than your ship disappearing you should be able to find it a bit away from you with the help of your scanner.
3. Talk To A Ship Technician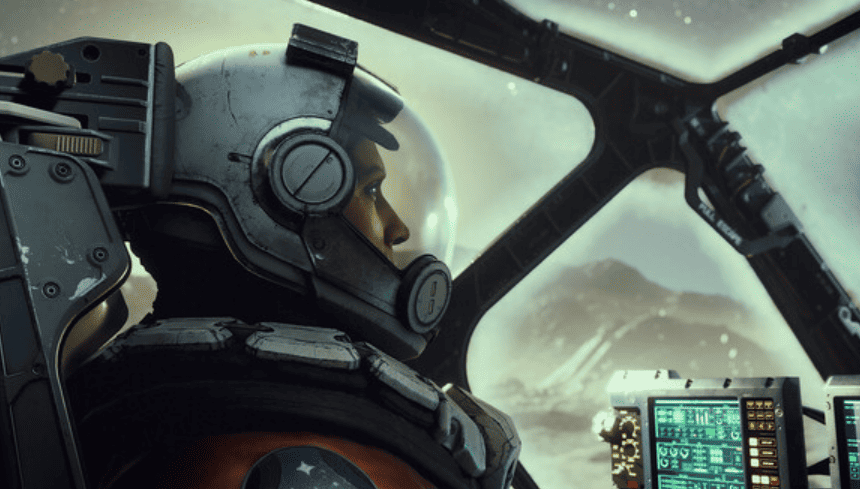 If you are in a city then you are in luck when you have faced this bug of ship disappearing in Starfield.
You just have to go to the ship technician and talk to them. Ask them to modify any part of your ship and make the changes. After this, the ship will spawn in a few seconds.
4. Reload Save File
The next fix that you can try is to load the saved file from before you got the bug and now try to play again and see whether your ship is disappearing again.
Many players have reported that after loading a previously saved file they were able to play without getting the ship disappeared bug. The only downside of this fix is that you will be losing hours of progress.
5. Restart Starfield
As an alternative fix, you can exit the game and then restart it after some time has passed when you are unable to fix the ship disappeared bug in Starfield.
If the game had glitched somehow or you aren't able to see your ship due to some bug in the game itself then doing a restart after closing the game should solve the issue.
6. Contact The Bethesda Support Team

You should be able to fix the ship disappeared bug now without having any issues after going through all the fixes above.
However, if you are still unable to do so then please contact the Support Team of Bethesda and get help from them.
Similar Posts: