Personalized email helps increase engagement and create a personalized bond with the customers.
Since too many tools are available in the market for a personalized messages, Microsoft Outlook is also an excellent tool for sending personalized messages to customers and employees.
If you want how to send Personalized messages in Microsoft Outlook, this article is for you.
Step By Step Guide To Send Personalized Mass Emails In Outlook 365
To send personalized emails, you need to switch to Microsoft Word, and you will send a mail with the Microsoft Outlook feature.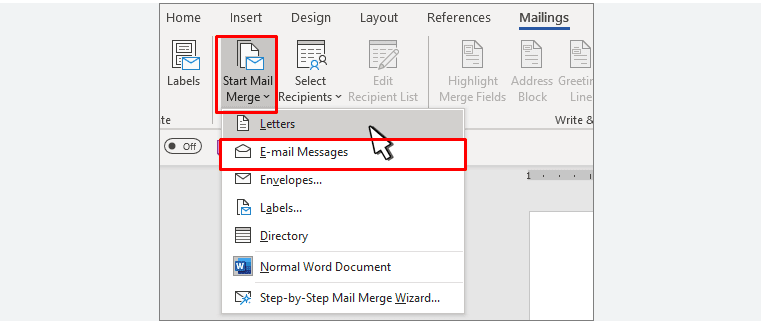 Go To Microsoft Word
Select On Mailings from the Toolbar
Select Start Mail Merge and Go to Email messages.
The word layout will change once you click on the Email Message.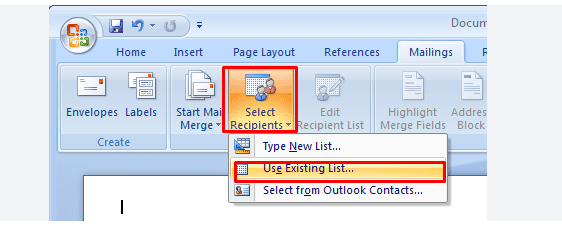 Then Go to Select recipient, and You will get three options.
Type A New List: You need to type the contact list manually.
Choose an Existing List: You can add contacts from a different file.
To use this option, you must arrange your contact information spreadsheet with three columns: First Name, Last Name, and Email Address.
Choose from Outlook Contacts: From your address book in Microsoft Outlook, choose the recipients of your emails.
This includes email addresses that you have contacted in the past using Outlook.
If you want to use Outlook contacts, export your contact in a CSV file and Separate them into Email addresses, first names, and last names in an individual column.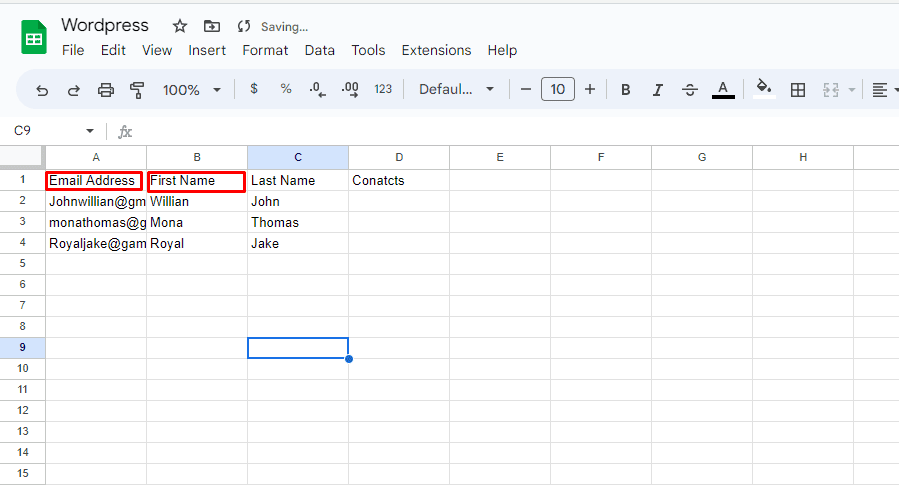 I recommend you keep your Contact details in an Excel sheet and keep the email address, First name, and Last name in a separate column.
Now Click On Choose an existing list from the Dropdown box.
File Explorer will open
Locate and Select the Excel file with contact details.
Click On Open
Click on Open read-only copy and click Ok
Now the File Has been imported.
Now type your greeting line.
Example Hello or Dear.

Now go to Insert Merge field and Select First_Name
Now the Typed greeting line looks like
Hello <<First_Name>> or Dear <<First_Name>>
Here the First name will be replaced by the Names in the Imported excel file.
Here is the Sample Mail Example
Hello John
How are you doing?
Thanks

Now Click On Finish and Merge from Microsoft Word.
Click on Send Email messages.
Input your Subject line on Merge to Email box and Click OK.
That is all.
Now You can send a personalized email messages to your clients.
Repeat the steps carefully and send your messages to your Clients without copy-pasting the mail in a single click.
You can use the micro soft outlook email feature for Small group of people.
If you have a Large number of audience, then go for some other mailing tools such as send blue, mail chimp etc.
If you have any queries, leave your comments below.
We are happy to assist you.
Similar Posts: