Human beings are social and talkative creatures. This is because we cannot live without communicating with each other!
The world is conversations, and Twitter has become the primary place for people to talk about what's happening in their lives. But, of course, it also goes for many of us there- at least half a billion tweets are sent every day!
If you have any questions about deleted Twitter tweets, this article will help.
Why Would Someone Want To See Deleted Tweets?
People may wish to see deleted tweets for a variety of reasons. It may be that the person wants to find out why a deleted particular tweet account they want to keep an eye on a competitor's username and content as it gets deleted.
There are many reasons why somebody would like to see deleted tweets from another's account.
Deleted tweets that might have legal implications.
People may also want to see deleted tweets because of online curiosity or find them interesting. It can be fascinating to read what was said on Twitter before it was deleted.
Perhaps the content was scandalous or offended a user, and they no longer wish to be associated with their formerly published tweet.
How To See Deleted Tweets?
Some people like to delete their tweets, but what can you do if you see these tweets? This article will tell you how to see your favourite user's deleted tweets.
Method 1: Internet Archive – Wayback Machine
Wayback Machine is an excellent way to search for old tweets on given dates. It allows you to view the page from a specific time.
To search for deleted tweets on Twitter, go to the Wayback Machine website. Enter the Twitter profile URL and browse through their collection of historical web pages!
Here's how you can:
Open archive.org/web, and enter the Twitter profile link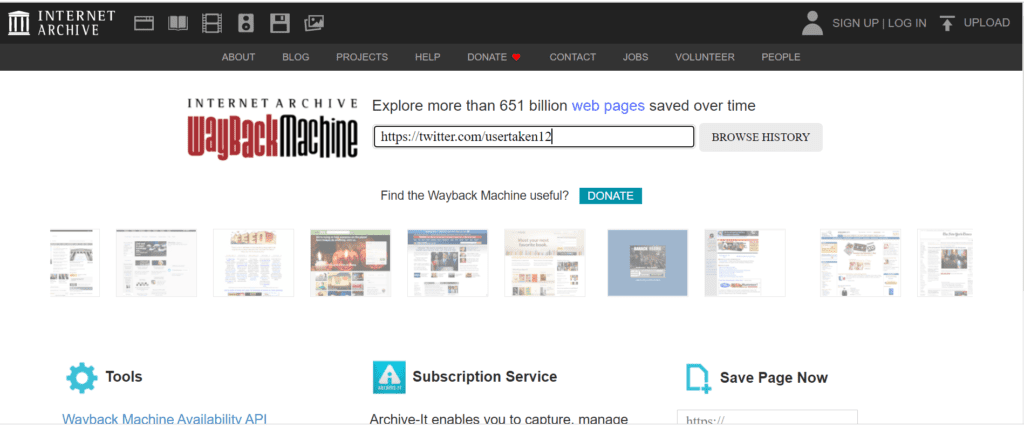 Click on the Browse History button.
Select the deleted tweet
You will see deleted tweets with text and photos.
Method 2: Twitter Archive
The Twitter archive is where all the tweets you ever made are stored. What most people don't know about it is that if your account is public, you can download all of your tweets (including deleted ones!) into a computer-readable format using this tool.
Find out how to download Twitter Archive here.
Don't worry once you download your Twitter archive, you won't need to download anything else. Your web browser is more than enough for that!
Step 1: Open Twitter.com
Look for Twitter.com on your system.
Sign in to Twitter using your credentials.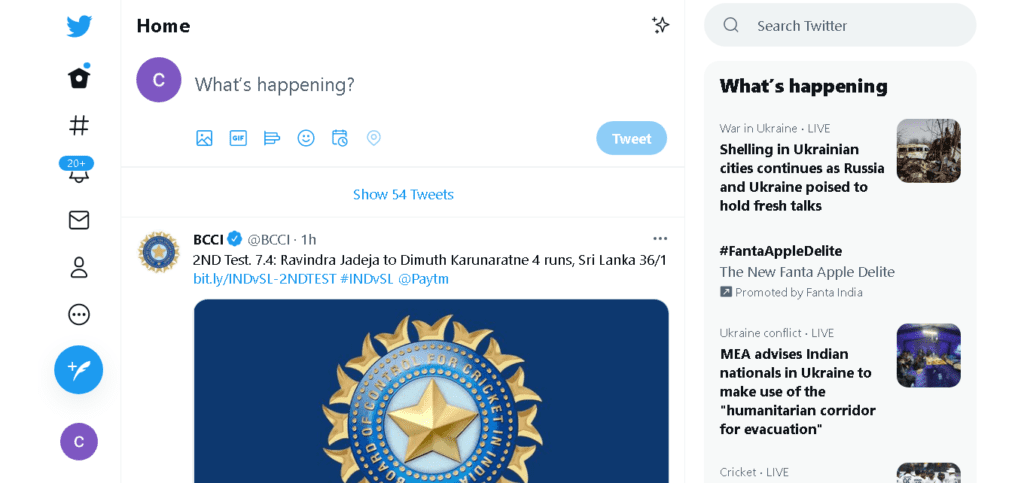 Step 2: Download Archives
On the Twitter home page, you will have to tap on the more option.
There, you will have to click on the settings tab.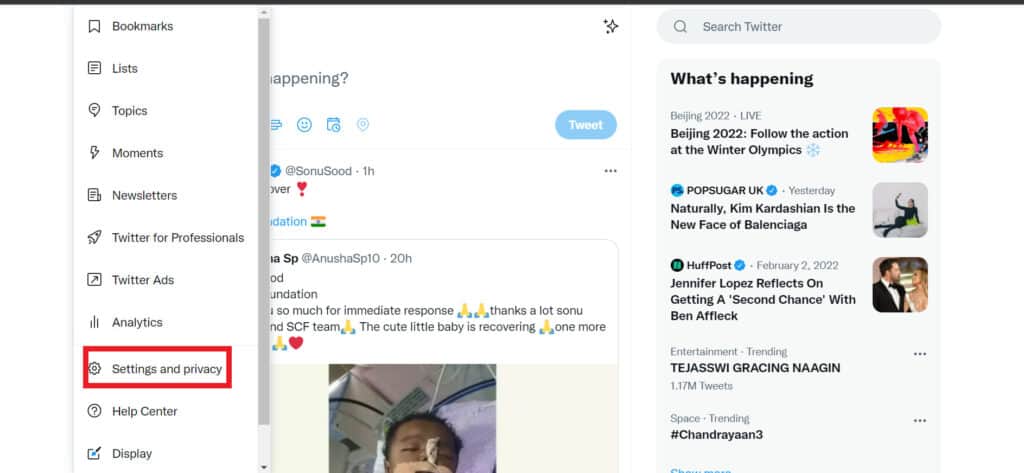 Now, choose the account option.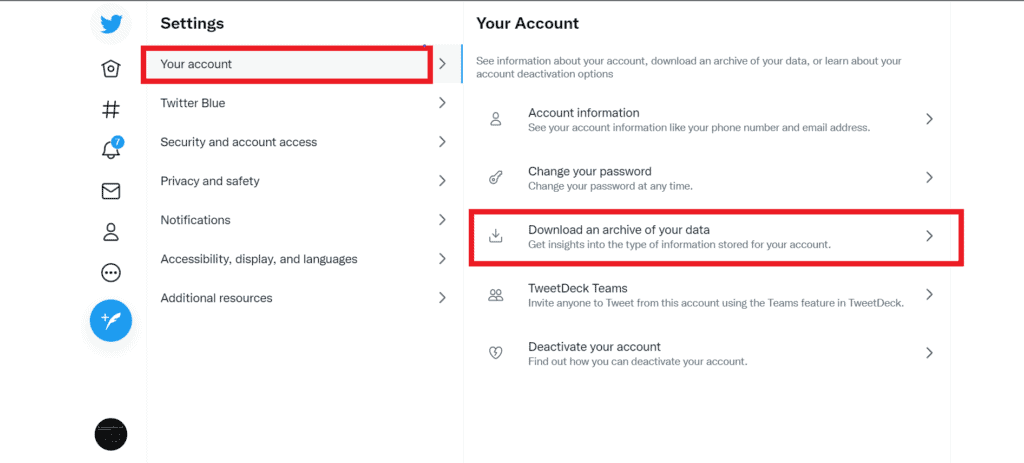 Under this, choose download archive of data.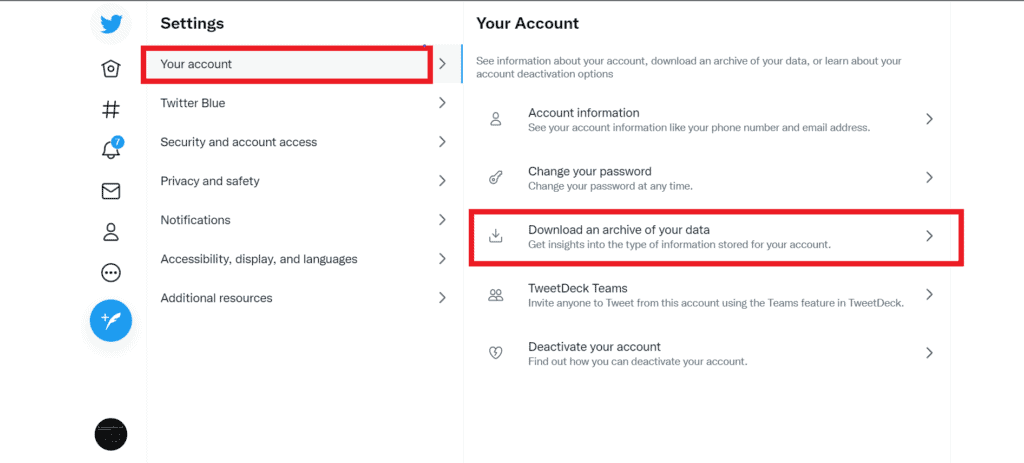 Step 3: Type Your Password
To download the archive on your system, you must type your password.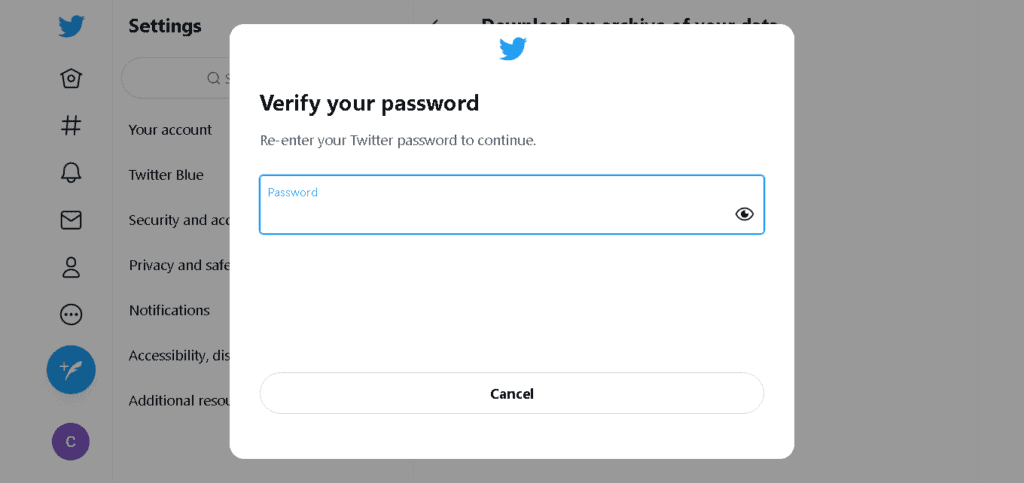 When done, tap on the download option.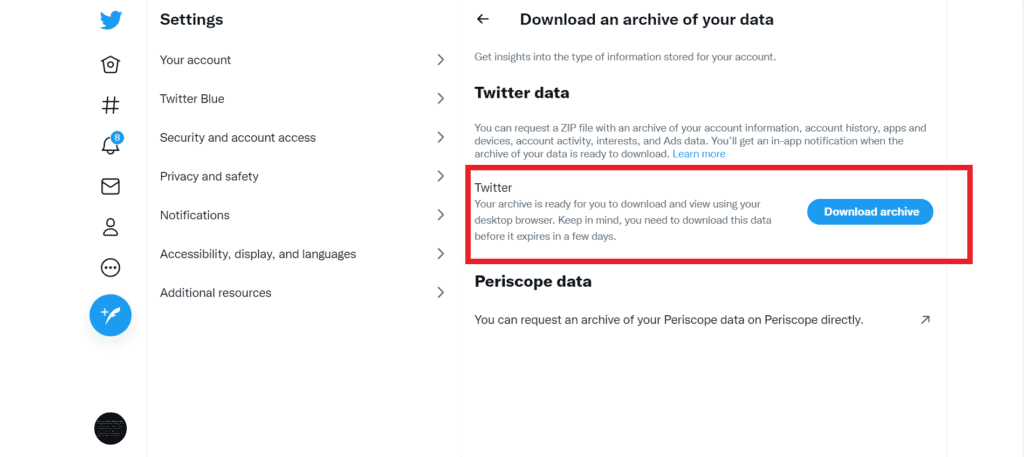 Step 4: Check Restored Tweets
When you tap on the download archive option, you will get the archive files within 24 hours in your mail.
You will have to download that file from the system.
Extract the file's contents as it will be downloaded in zip format.
Open Archive.html file. You will get the whole list of deleted tweets there.
Method 3: Google Cache
Searching through Google Cache is one way to find deleted tweets.
Go to Search Engine and search for Twitter and profile name. Click on the down arrow next to the URL of the Twitter profile. Click on "Cached" to see deleted tweets.
Also Read:
Are Deleted Tweets Deleted Permanently?
Yes, you can permanently delete any tweet that has ever been posted. No one will ever see this sensitive information, and it'll stay gone for good! Once deleted, there's no way to recover your previous Twitter message!
Go to https://twittercom/ settings, click the "Tweeting" tab, and scroll down until the " Erase This Tweet " button. Clicking on this will remove everything from ever being posted" online!"
How Long Does Twitter Keep Deleted Tweets?
While Twitter has no control over search engines, screenshots, or other websites that mirror and archive content, all your tweets are deleted from the website after 30 days of deactivating an account.
Can Police See Deleted Tweets?
Police can pull deleted tweets from Twitter users, even deleted data is stored on a person's Twitter account and can be accessed by police officers with a warrant.
Most people assume that if they delete something off their Twitter account, it's gone to the graveyard of websites. If you want to keep things off the internet, it's probably best not to type them out in the first place.
Why Are Deleted Tweets Still Showing?
Information deleted from Twitter can still be found by Google, even if it's outdated. This is because the search engine stores recent copies of webpages in their cache so they don't need to update all records every time new content becomes available – which could take years until the site index and updates with a new copy of the Twitter profile.
What Happens When You Delete A Tweet?
Twitter users have the option to delete tweets. When a tweet is deleted, it becomes invisible to other Twitter users.
It's removed from your profile and timeline, but it doesn't go away right away – deleted tweets linger around on Twitter for a little while before they're finally removed from the site.
A tweet stays visible after deletion, depending on how long it was posted. Tweets posted today to show up for about 24 hours, while those from four or more days ago can still be seen as far back as the site goes.
All that information is stored away in Twitter's databases, even if other users can't access it themselves.
Does Twitter Save Deleted Tweets?
Twitter has an archive of all the tweets, even those deleted. But for security and privacy, you can never find a tweet someone posted on Twitter; only the account tweeting it will have access to these deleted items- they need to request Twitter.
Conclusion
The internet is a treasure trove of information, and as such, anything you post on the web never really goes away. There's always some way to get access, even if it seems like your data has been deleted for good!
Similar Posts: