If you don't know your way around, then it may be difficult for you to navigate through the Twitterverse.
Therefore, to help the users understand the new privacy policy of Twitter, Twitter has launched the one of its kind "Twitter Data Dash" game.
Twitter has rewritten its privacy policy to make it simpler and easy to understand.
With that, they have tried to make it clear how the user's collected information is used and what control the users have over it.
Twitter Data Dash is a part of this big push around Twitter's privacy policy.
What Is Twitter Data Dash?
Twitter Data Dash is a browser video game developed by Twitter to introduce its users to its new Privacy policy.
It has a very simple premise and is a candy-coloured 2D platformer.
During the play, you have to avoid the villains and collect the bones for your pup.
It's an unusual and interesting way of explaining and sharing crucial information which could otherwise seem to be boring to the users.
The game asks you to take your best pal, Data (dog), for a walk to the park through the streets of PrivaCity, navigating various obstacles on a beautiful day in the Twitterverse.
Most of us must have seen the Disney Channel's early 2000s online games.
Twitter Data Dash is reminiscent of them and offers a similar kind of fun.
How Does Twitter Data Dash Work?
The game welcomes you to "PrivaCity", where you have to safely get your dog, which is basically your personal data, to the park.
Along the way, you are required to dodge cats, which are the advertisements on Twitter and to swim through the sea of DMs.
You are also required to fight the trolls that come along your way to the park.
With the help of this game, users can understand how to take command of their experience along their way on Twitter.
The video game Twitter Data Dash was made by Momo Pixel. 
Also Read: How To See Who Voted On Twitter Poll?
How Many Languages Does Twitter Data Dash Support?
The game Twitter Data Dash and the privacy policy website are available in 9 languages.
The nine languages include English, Russian, Portuguese, Korean, Japanese, German, Italian, French, and Spanish.
How To Play Twitter Data Dash?
Step 1: Go To Twitter Data Dash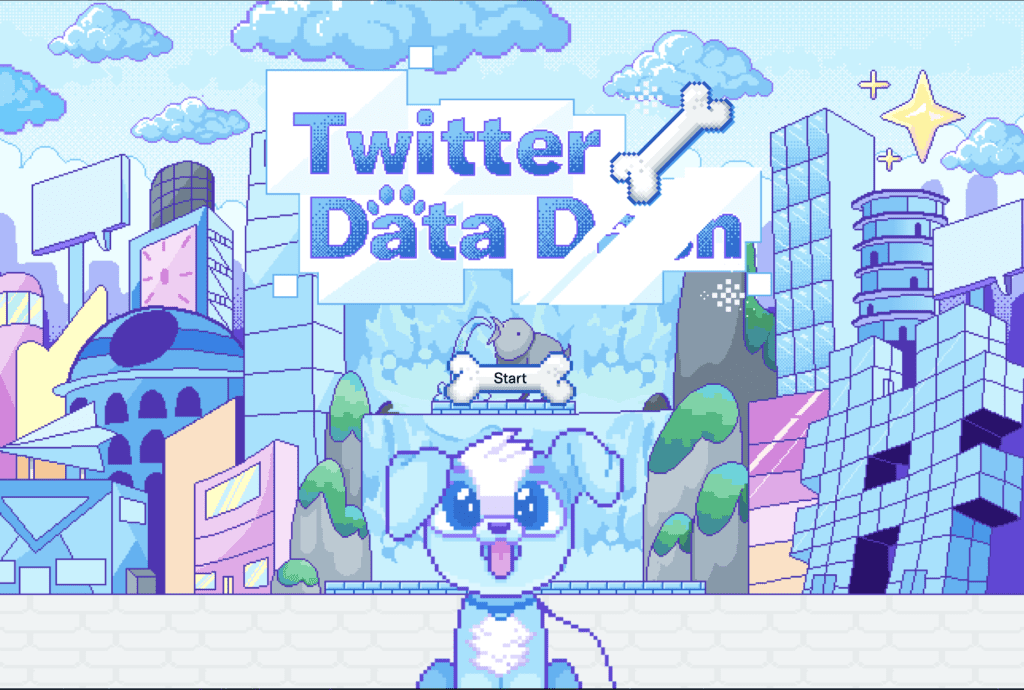 First Go to Twitter Data Dash Website.
Because Twitter Data Dash is browser only game not a mobile app game.
Step 2: Select A Language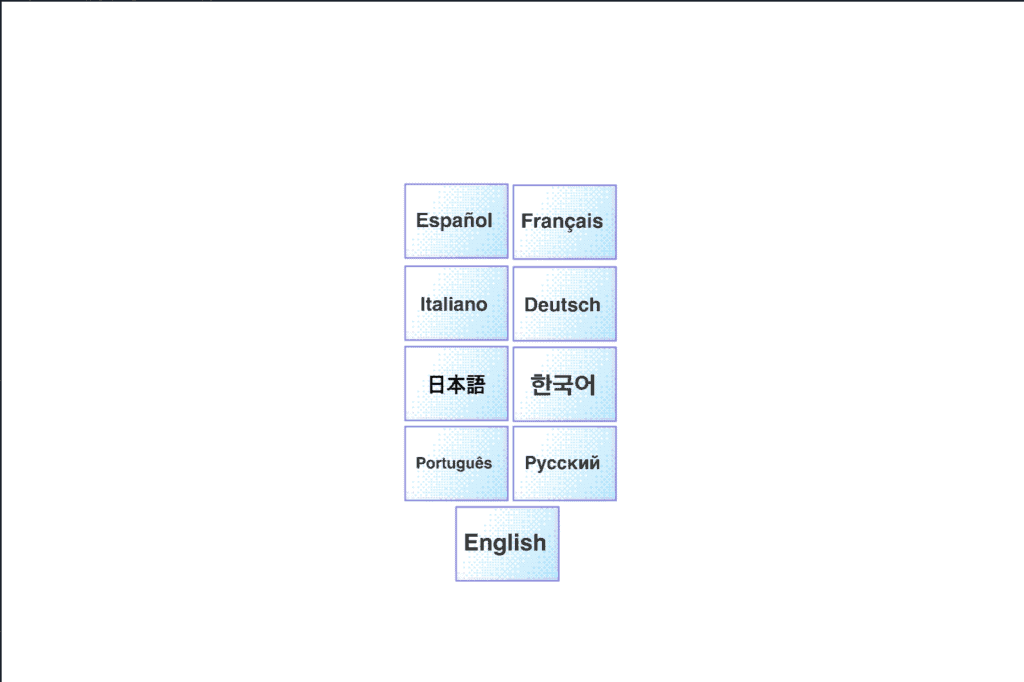 Go toWhen you start playing the game, you are first asked to select the language in which you want to play the game.
Step 3: Select A Character
After this, you are asked to choose a character out of the four available characters.
The selected character will accompany the dog, which is data, on a set of levels.
Step 4: Scroll Sideward
Twitter Data Dash is a straightforward game.
It is a side-scrolling platformer.
You can use your keyboard and mouse to play the game.
Step 5: Dodge Cat Ads, Battle Trolls, And Collect Five Bones.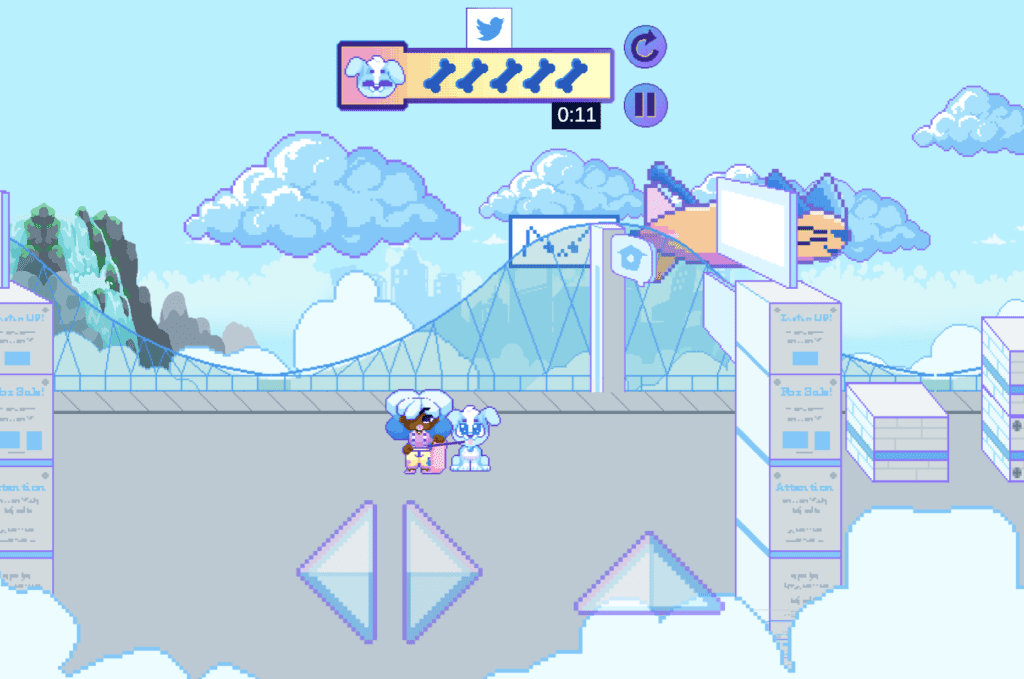 You are required to navigate the cat ads and other hurdles along the way.
Each level of Twitter Data Dash is developed around Twitter-related things.
One level features a cat wearing advertisement boards.
Another level requires you to avoid trolls.
You have to collect five bones as quickly as possible to meet the target.
Step 6: Learn Twitter's Privacy Settings
On collecting all the five bones in a level, you will pass that level.
Then, the game will tell you something regarding the privacy settings of Twitter.
It will also provide you with a button that can link you to the Twitter settings.
For example: On clearing the cat advertisement level, the game will display a message that will tell you how Twitter customizes your experience over it based on topics you follow and your profile activities.
The message also tells you that you will get to see ads on the platform according to your activities on Twitter or other platforms if you enable the "personalized ads".
Also Read: How to Mute Words/ Hashtags/ Topics On Twitter?
Benefits Of Twitter Data Dash
The several benefits that the new game Twitter Data Dash can provide to the new, as well as existing Twitter users can be listed as follows.
1. Educates About The Information Twitter Collects From Users
The aim of the new video game Twitter Data Dash is to educate users on the information collected by Twitter.
After each level, the game provides useful information about the user's privacy.
It tells how the collected information is utilized.
Besides, the game educates the users about the controls they can own over their data.
2. Delightful Experience
Twitter Data Dash comes with a fascinating pixel art aesthetic.
It comes with attractive character designs and depicts several shades of blue.
It provides a delightful experience to the players.
3. Easy Gameplay
The game is not very difficult to play.
It allows you to attempt the tough jumps more than once in case you miss them in your first or second attempts.
4. Encourages People To Safeguard Their Personal Information
Twitter Data Dash is designed to encourage people all around the world to safeguard their data.
It motivates them to take charge of their personal information on the Twitter platform.
5. Tells How To Safely Navigate The Twitterverse
Twitter Data Dash helps Twitter users and newcomers in learning how they can protect their personal information while navigating the Twitterverse.
The game guides you to dodge the ads and DMs and avoid Twitter trolls to safeguard your data.
6. Provides An Easy Way To Learn About Twitter's Privacy Policy
The new Twitter users will prefer playing the Twitter Data Dash game over reading the lengthy and boring privacy policy documents.
Therefore, the game provides an easy way to learn about the updated privacy policy of the social media giant 'Twitter'.
Also Read: How to Go Back to Old Twitter Layout?
Conclusion
Twitter Data Dash represents the company's unique approach to transmitting easy-to-digest information.
It has been launched as a part of marketing for the updated Twitter Privacy Policy.
The unique step that Twitter has taken by launching the Twitter Data Dash has been appreciated by many.
Although, some people claim that it will ultimately prove more beneficial to the platform rather than the users.
Similar Posts: