Whatever the business may be, safeguarding and securing your data is always essential.
In this digitalized era, data security becomes more challenging, and you must always be one step ahead in achieving security at different levels.
Don't worry.
Salesforce provides a robust security model to the entire organization.
Salesforce is a widely used application by companies worldwide for developing CRM applications and achieving high-layer security.
As a business owner, you should enable multi-factor authentication for all cloud storage.
Though many security models exist, I prefer Salesforce authenticator because of its highly secure and easy-to-use multi-factor function.
It enables your organization with a salesforce authenticator within a minute and is free from passwords with a lighting login.
Have you ever come across this situation?
You must reset and configure the salesforce authentication app whenever you change a new phone or number.
Be easy. In this article, you will find easy steps to fix and reset your Salesforce authenticator.
What Is MFA In Salesforce?
Multi-factor authentication is a great way to secure your online account since it adds more security to your data.
Multi-factor authentication is a multi-step login process that requires a user to enter more information than a password.
It includes code sent to SMS or Email, answer a secret question, and biometric security options such as scanning fingerprints, voice analysis, etc.
Instead of requiring only user name and password, Salesforce needs other methods to verify your identities, like a security key, password phrase and security codes.
Why Do You Need To Reset The Salesforce Authenticator App?
The Salesforce Authenticator is intelligent, provides enterprise-level security, and is an easy-to-use application. You need to reset the salesforce authentication in the following scenario: If you
Knowingly or unknowingly uninstalled the Salesforce Authenticator application
Bought a new phone or changed the new Number
Deleted the Salesforce account from your Salesforce Authenticator app
You forgot the key, or due to some reason, one of the multi-factor authentications refuses to obey your command.
How To Reset Salesforce Authenticator App?
You can connect your Salesforce account to your Salesforce authenticator app on your phone to track the activity of your business anywhere.
It is also essential to know how to reset the Salesforce authenticator in case any unfamiliar situation arises and you cannot log into your salesforce account for some reason.
Here is the handy step-by-step guide for resetting the salesforce authenticator application:
Step 1: Log in to your Salesforce administration account
Step 2:From your desktop, Go to setting "Setting" in the top right corner of your sales force account.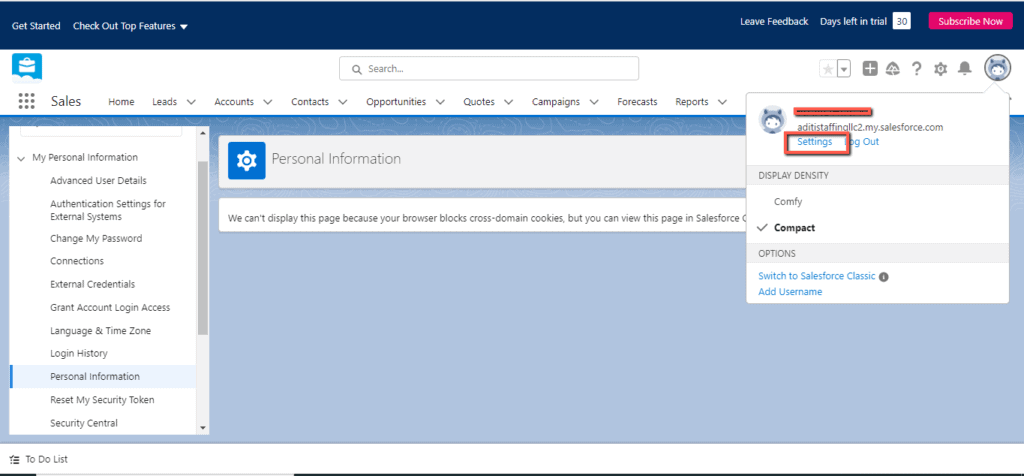 Step 3: Click "Advanced user details" and click the link "Click here to open this page in salesforce classic."

The link takes you to the classic salesforce webpage
Step 4: Under the manage users section, click on users from the left sidebar
Step 5: Click the Username you wish to reset from the users' list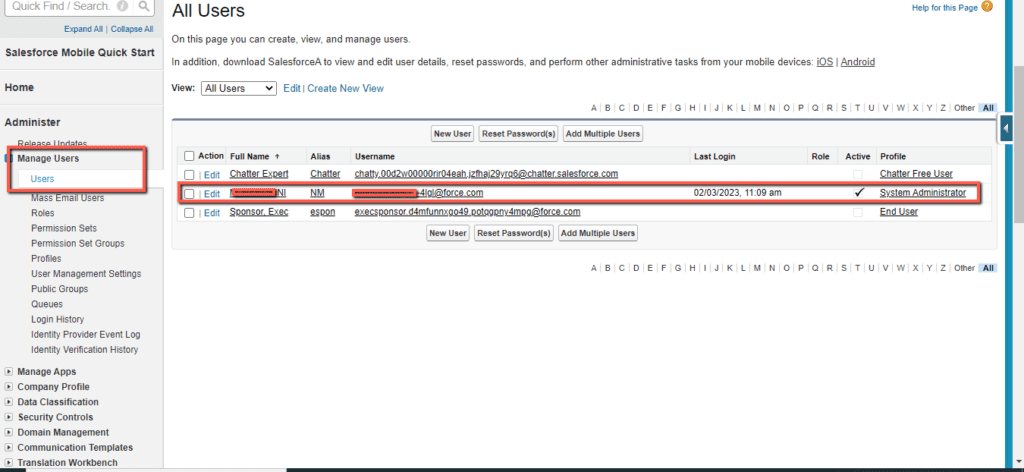 Step 6: Click "Disconnect" next to App Registration: Salesforce authenticator.
Step 7: Click "Connect," and the salesforce account asks for a verification code sent to the Email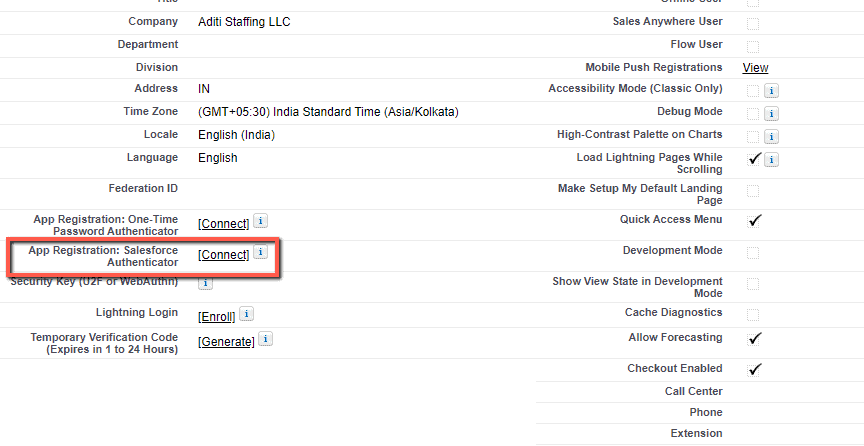 Step 8: Simultaneously, go to the Salesforce Authenticator from your mobile and click Add account.
Step 9: Click paste "Two phrase code."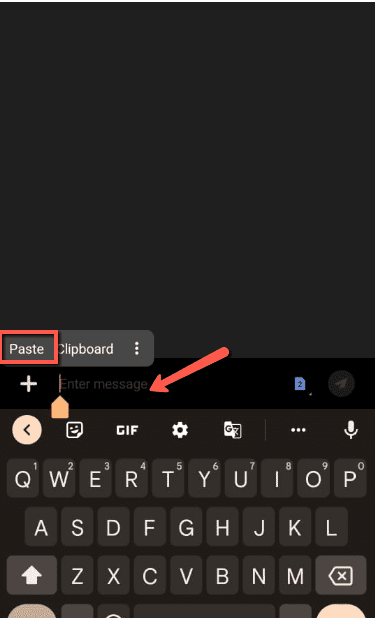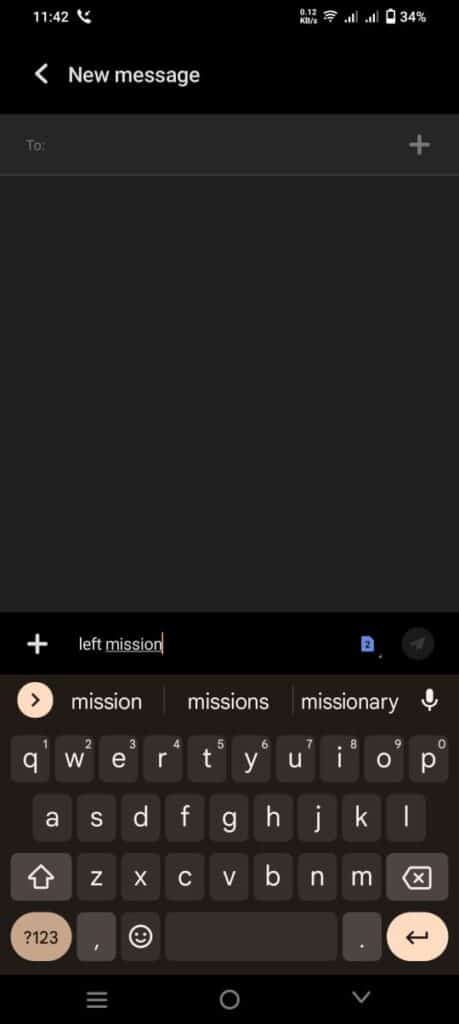 You are not allowed to see the Two phrase code. Open your message box, and click the paste option. You can see the Two phrase code.
Step 10: Enter the verification code received through and click Verify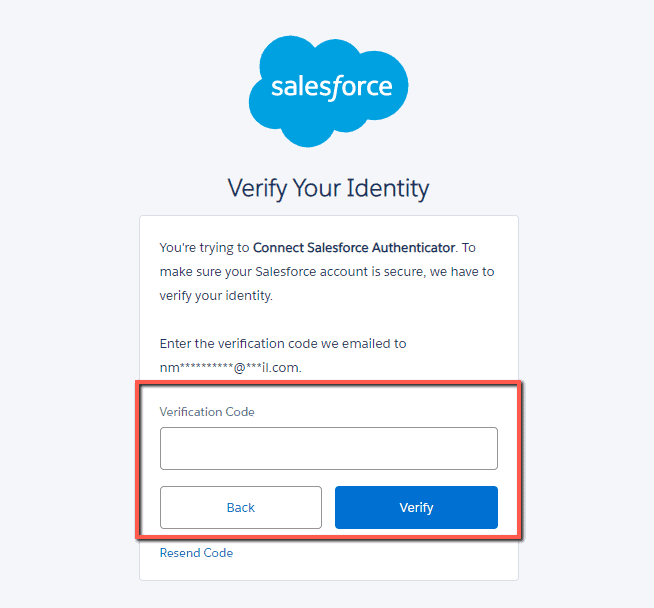 Step 11: Then, enter two phrase codes from your Salesforce authenticator app and click connect.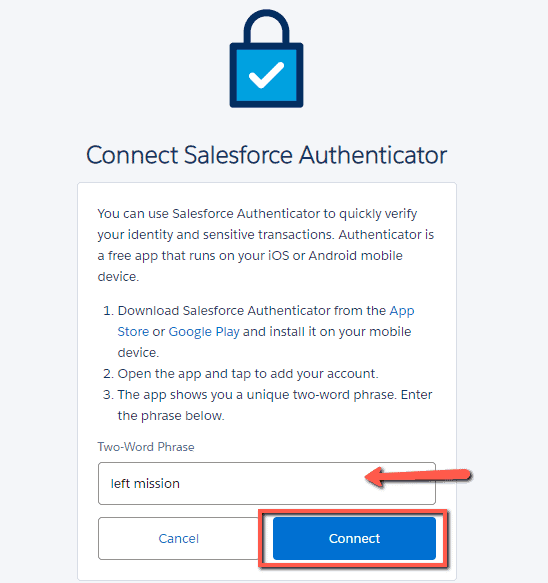 Step 12: Now check your mobile. You can see your salesforce account on your screen; Click Connect.
Now you can be able to access your Salesforce Authenticator app.
Summary
Salesforce is a software that provides CRM and Security models to businesses.
Salesforce security model enables a Multi-factor security layer for enterprises to secure their data with the help of the Salesforce authenticator application.
Salesforce authenticator is an open source and free to download from App store and Google pay.
To access the salesforce authenticator app, you should have registered the sales force account.
In case you are locked out or unable to log into your salesforce authenticator application.
Go to your sales force account and reset your salesforce authenticator application.
To reset, Disconnect and reconnect app registration from the user setting from the classic Salesforce user setting.
Verify the required identity. Log back into the sales account in your Salesforce Authenticator App and reconnect it.
All set. Now you can use the Salesforce Authenticator Application without any hassle from anywhere and everywhere.
If you have any queries about "How to Reset Salesforce Authenticator Application ", leave a comment below.
We will be happy to assist you.
Similar Posts: