Snapchat has become a social platform that is one of the most popular in this technological age. In different parts of the world, more than 500 million active users use it monthly.
Snapchat is a great app for social media gurus, thanks to its beautiful filter collection and exciting features. There is a wide range of filters and tools that are available for capturing eye-catching photos with a single push of the screen.
To create your Snapchat account, you must enter your phone number for verification, as well as your personal information.
How do you proceed if your phone number has already been used on another account? Do you have the option to remove your phone from Snapchat?
With this guide, you will learn how to remove your Snapchat phone number.
How To Remove Phone Numbers From Snapchat?
By Clicking on the gear icon in the top right corner of our Snapchat profile can take us to our account settings, where we can see our phone number. The first instinct would be to select the number and then remove it completely from the account to change it.
We can see, however, when we do this and return to our settings, our phone number remains there.
Unfortunately, Snapchat does not currently offer the option of removing phone number or deleting user contact information directly. You can only remove a phone number from Snapchat by deleting your account, according to the Snapchat help center.
The Snapchat help center provides three options for removing numbers from your account. Let's find out how to do it.
Here are three ways to remove your phone number from Snapchat.
Method 1: Hiding Your Phone Number On Snapchat
It is possible to locate people through their phone numbers in Snapchat. Your phone number can be hidden if you do not want others to find it.
Steps to hide phone number on Snapchat:
Step 1: Select your profile icon.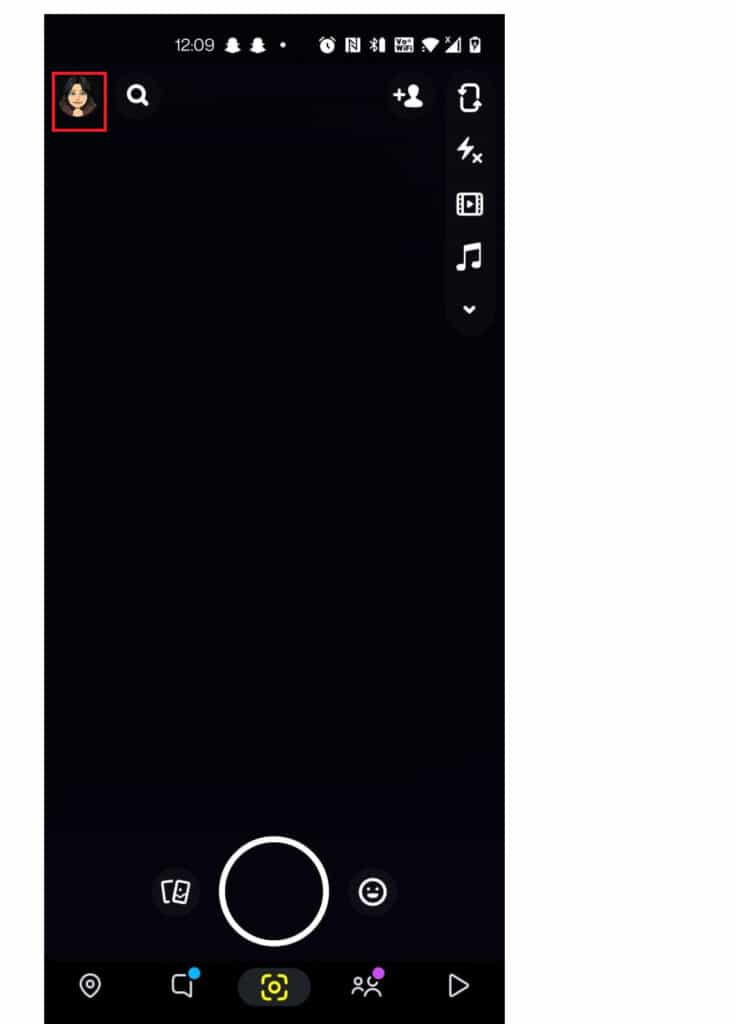 Step 2: Tap the Settings tab.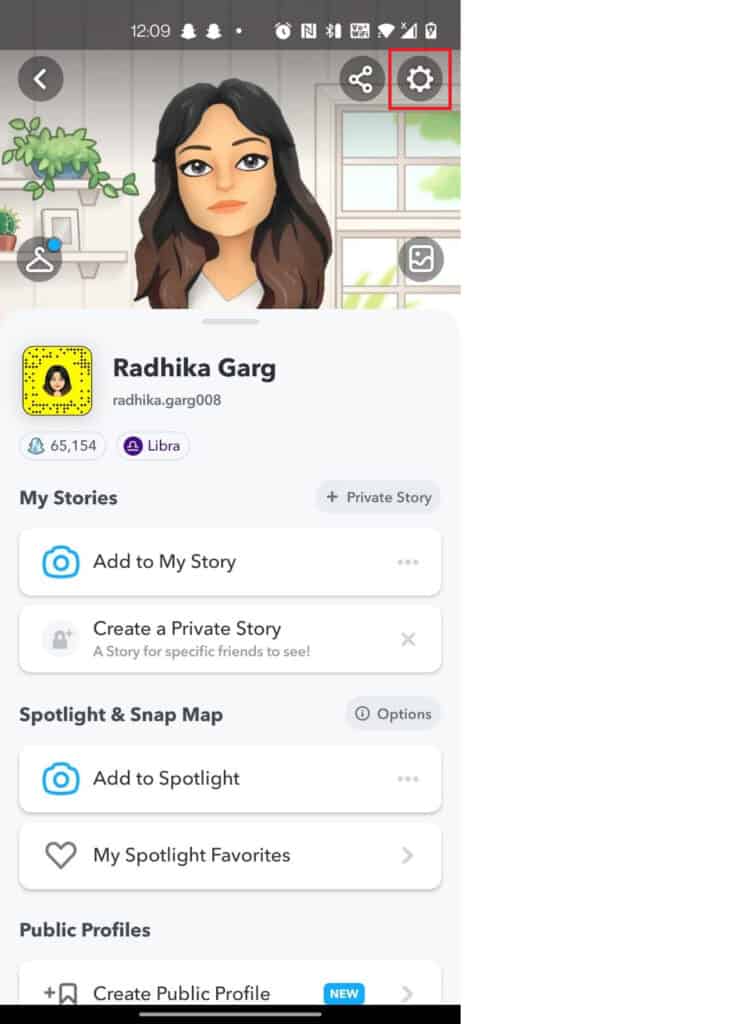 Step 3: Tap on Mobile Number.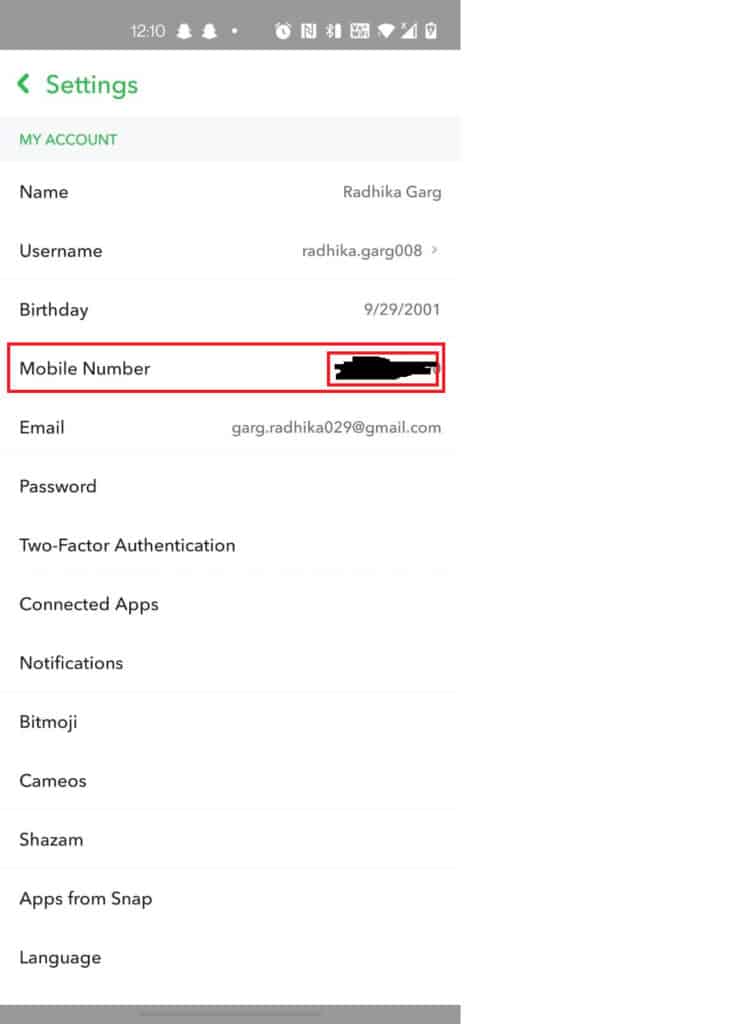 Step 4: Disable (let others find me with my mobile number) on your mobile device.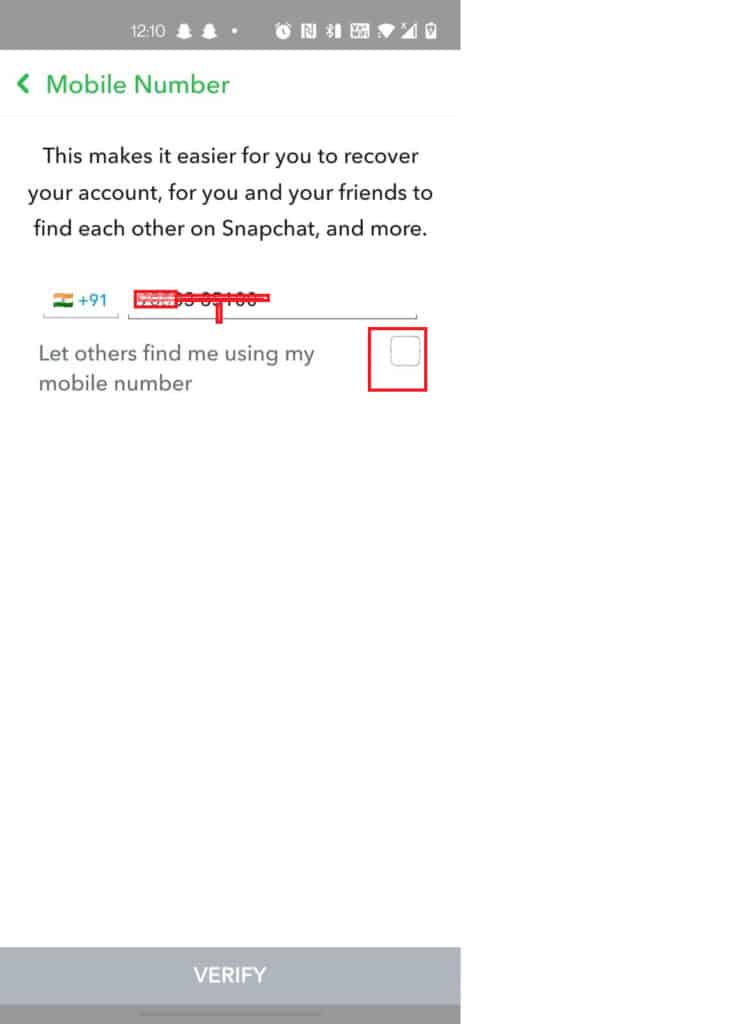 Also Read: How to Reverse a Video on Snapchat?
Method 2: Put A New Number In Place Of Your Current One
With Snapchat, you can replace your phone number with another number. It takes just one step to replace your existing phone number with the new one that you want to add.
Steps to replace phone number in Snapchat:
Step 1: Log in to your Snapchat account.
Step 2: Click the profile icon.
Step 3: Tap on the settings icon.
Step 4: Next, tap on the mobile number.
Step 5: The current phone number should be removed, and any other numbers you rarely use should be added.
Step 6: Your phone will ring, or a text will be sent to inform you that a code has been sent. Choose your preferred method.
Step 7: Your password will be requested by Snapchat for confirmation.
Method 3: Create A New Snapchat Account With Your Primary (Same) Phone Number
You need to create a new Snapchat account with your same number to remove your phone number from the app. Follow these steps to do so.
Step 1: Go to the snapchat app.
Step 2: Log out of an existing Snapchat account.
Step 3: The login page will now appear.
Step 4: To sign up, click the signup button.
Step 5: Sign-up by entering your first and last names, then clicking "I accept.".
Step 6: Tap continue once you have entered your birthday.
Step 7: Please choose a username.
Step 8: Once you've entered your password, click continue.
*Please note that you must enter your phone number instead of your email address for the signup.
Step 9: Your primary phone number that you wish to remove from your original account should now be entered.
Step 10: Enter the code after verifying your phone number.
Step 11: You will be able to create your account.
You can see your phone number is associated with this account if you select your profile icon and go back to your settings.
When you log out of this account and log back in to your original one, your phone number will no longer be listed in your settings. The phone number associated with this account no longer exists, as can be seen if we select this section.
If you want to delete the new account, you can do that now.
How To Remove Phone Numbers From Snapchat Without Logging In?
Changing your number through your browser without logging in is not possible. Your username or email address will be required to login to manage your phone number.
Once logged in you can change it or remove it completely. For those who have completely lost access to their Snapchat account, Snapchat customer support can reset their accounts via email.
Also Read: Best Snapchat Story Games
Conclusion
It is easy to remove your Snapchat phone number, but you should always keep in mind that it is for your account's safety. The password for your Snapchat account can be retrieved easily when you forget it. Therefore, it's better if you replace the number with another number or hide the previous one.
You should use an email address instead of a phone number if you are creating a new Snapchat account.
Similar Posts: