The NFT community consists of enthusiastic individuals about certain NFTs and blockchain applications.
Participating in such clubs allows audience members to stay abreast of the latest news, digital products, and more.
An NFT community is a group of active traders, collectors, or sellers of NFTs.
Every single one of these is a digital file containing video, images, artwork, and other types of content.
The purpose of these types of communities is to discuss and exchange NFTs.
NFT Communities And Their Role
It is critical to building a large crypto community to ensure successful NFT sales.
To gain recognition among the target audience, a startup takes some time.
Increasing the number of people involved in this process will increase the likelihood of profit.
NFT communities with lots of participants share their thoughts, ask questions, and contribute to further project development.
Members of these communities are likely to receive tokens that will allow them to purchase certain NFTs.
A potential investor looking for a potentially profitable project will undoubtedly want to know what teams are behind it and the community's size.
You will attract more investors to your project if your community is bigger and stronger.
The top NFT communities are those where the most activities take place.
A wide variety of projects can be arranged based on them, including NFT games and collectibles.
For investors, it is especially important to know about the top communities.
15 Best NFT Communities
1. OG Crystal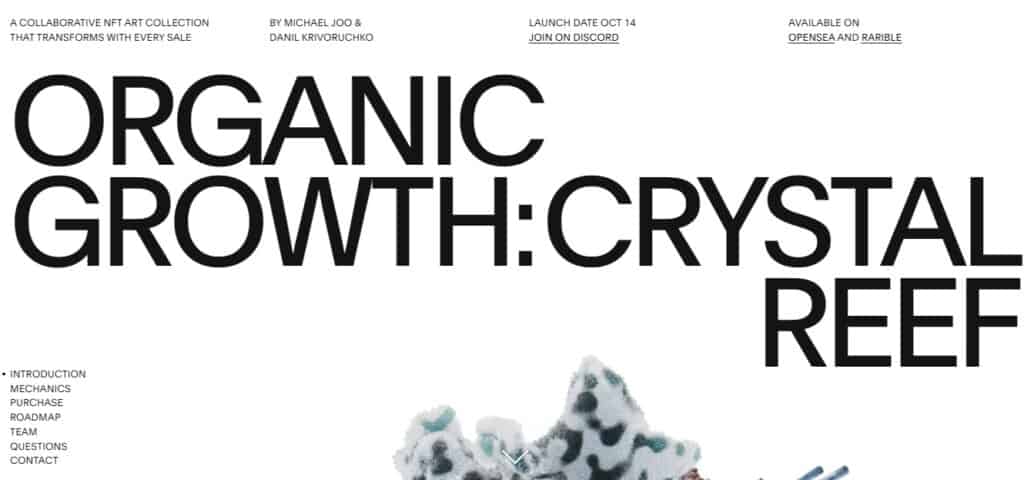 It is the best NFT community for individuals who enjoy fantastic art.
The project is growing every day.
The admirers of OG Crystal have generated over 15,000 accounts so far.
The project's NFTs take the shape of rendered "crystals." Each time they sell something, they develop and change.
Various types of data are considered and processed, including:
Buyers' crypto wallet
Blockchain number
Transaction time
ETH balance
All of this contributes to the formation of unique coral and crystalline formations.
The transformation process is repeated numerous times before the outcome is "frozen" in a specific form.
NFT communities dedicated to this project can be found on a variety of platforms.
Website URL: https://ogcrystals.com/
Discord URL: https://discord.com/invite/dGhkJ8VVVp
2. Vee Friends

One of the best Discords so far is Vee Friends, which offers a lot of help and guidance to anyone wanting to enter the world of NFTs but not knowing where to begin.
Vee Friends is widely recognized because of its founder, Gary Vee.
His predictions included the rise of the internet, social networks, and how everything would evolve into something vital to our everyday lives.
Website URL: https://veefriends.com/
Discord URL: https://discord.com/invite/veefriends
3. CrypToadz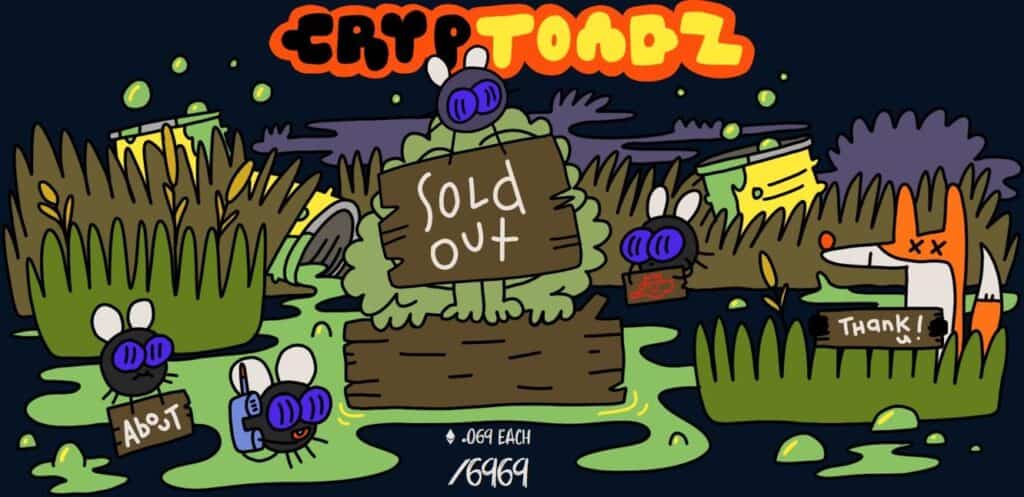 CrypToadz Discord is absolutely one of the funniest and strongest communities in the market right now.
The project was created by Gremplin and has been a huge success.
The community is now extremely active and welcoming.
If you want to start learning more about NFTs and join a good project, then you should join CrypToadz community.
Website URL: https://www.cryptoadz.io/
Discord URL: https://discord.com/invite/8QtAYPgjAw
4. MekaVerse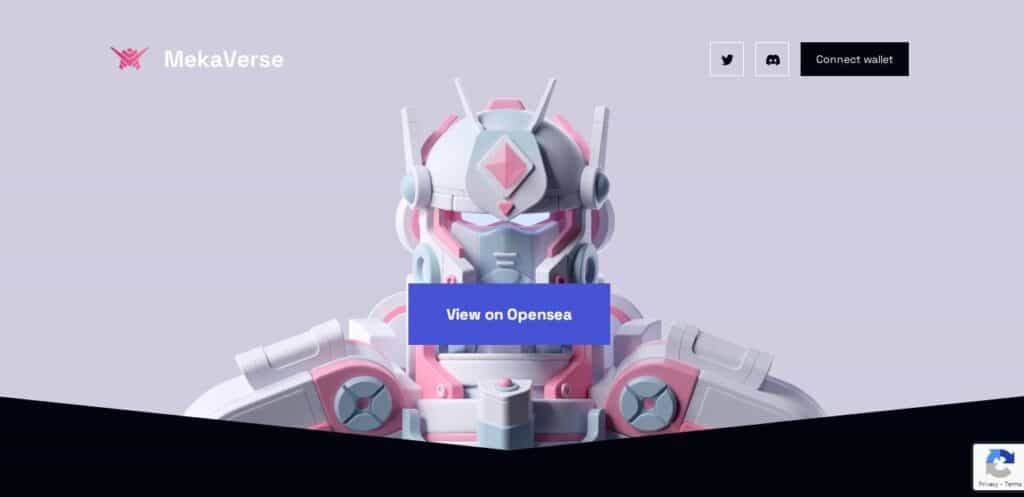 The MekaVerse is a collection of 8,888 generative Mekas inspired by Japan's Mecha universes.
Each piece of artwork is original, with its color palette and design, making each Meka unique.
Over 150,000 people have joined the Makaverse Discord community.
If you are a community member, you will have immediate access to what is going on in the Mekaverse universe.
If you're not in the market to buy a "Meka," this is a great project and community to keep up with for inspiration and pushing the envelope in the space.
Website URL: https://www.themekaverse.com/
Discord URL: https://discord.com/invite/mekaverse
5. Cool Cats
The Cool Cats NFTs are created randomly, programmatically, on the Ethereum blockchain.
Approximately 10,000 cats are assembled randomly from over 300k options.
Each cool cat features a distinct body, hat, face, and outfit.
A cool cat ecosystem combines interactivity and utility, community, growth, and collaboration, among others.
To fully grasp what is happening in the crypto art world, join their Discord Community.
Website URL: https://www.coolcatsnft.com/
Discord URL: https://discord.com/invite/X6A4AXrKaR
6. Art Blocks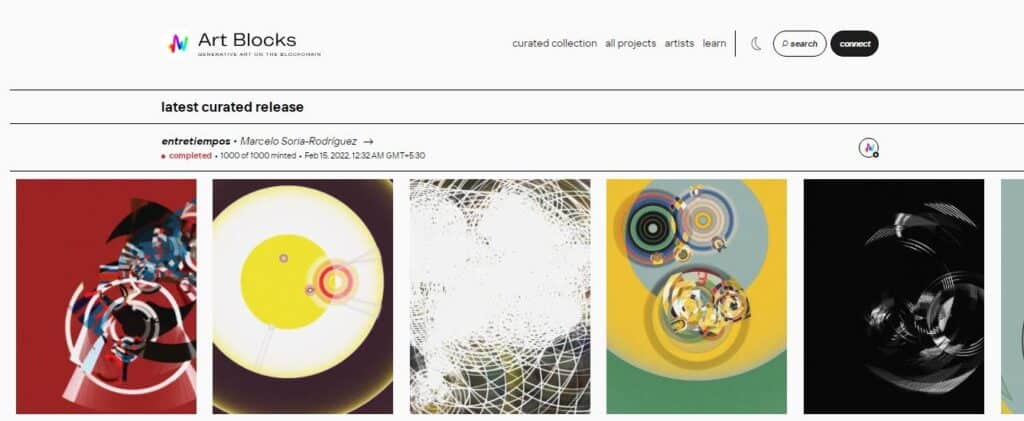 Art Blocks is the first platform dedicated to programmable on-demand generative content.
On the Ethereum Blockchain, content is saved in an immutable manner.
After you specify the style and perform the payment, an algorithm will generate a random version of the content and send it to your Ethereum account.
A static image, 3D model, or interactive experience could be the end product.
Each output is unique, and the sorts of content developed on the platform are virtually limitless.
Website URL: https://www.artblocks.io/
Discord URL: https://discord.com/invite/artblocks
7. Punks Comic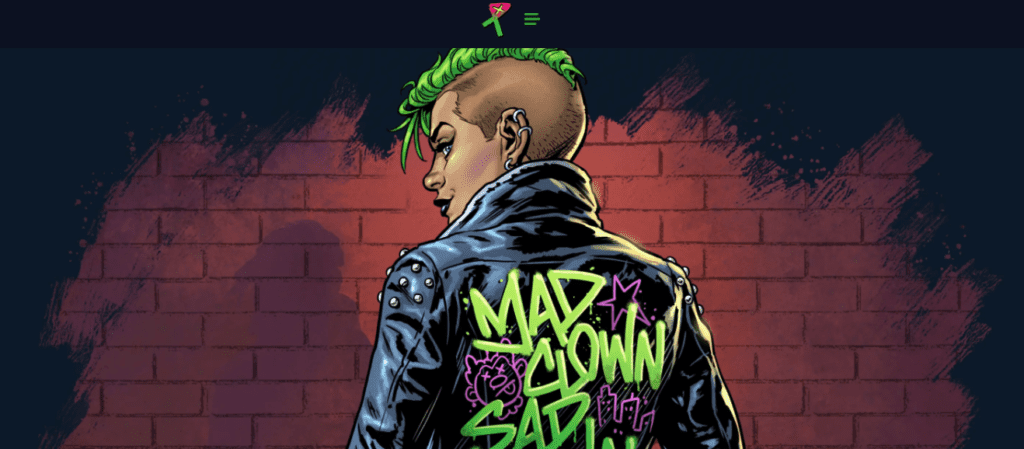 You can gain characters from one of the most innovative NFT ventures ever.
A comic about a group of CryptoPunks, to be exact.
It's truly a comic that allows the community to share ownership while promoting the punks' brand.
Certain members will receive VIP benefits such as a share in the project's success, whether the comic, the artist's other works, or goods discounts.
Website URL: https://punkscomic.com/
Discord URL: https://discord.com/invite/pixelvault
8. Lucky Maneki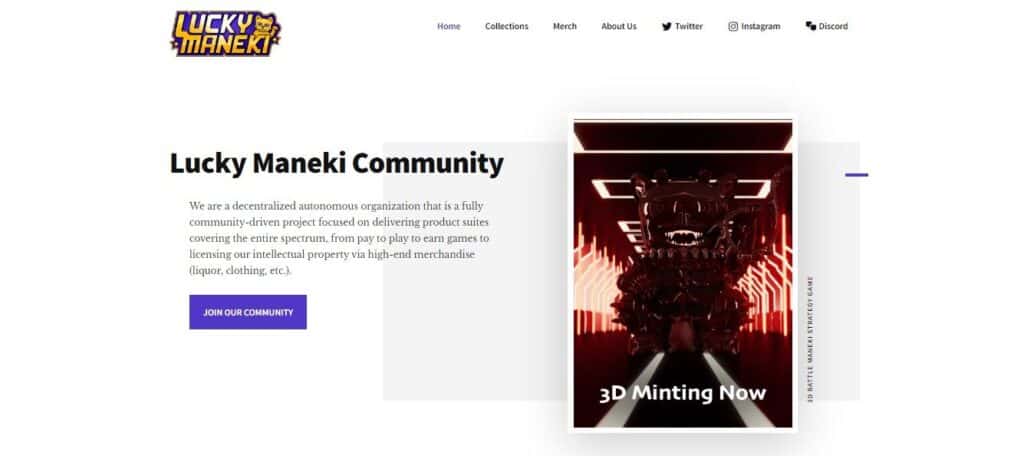 The Lucky Maneki collectibles project was created by a decentralized group of artists, copywriters, blockchain technologists, and NFT aficionados.
This project is supposed to be the initial step for our small team in developing a genuinely decentralized autonomous organization with thousands of members while attempting to create one of the most entertaining and engaging NFT collectibles experiences.
Website URL: https://www.luckymaneki.org/
Discord URL: https://discord.com/invite/luckymaneki
9. Ninja Hideout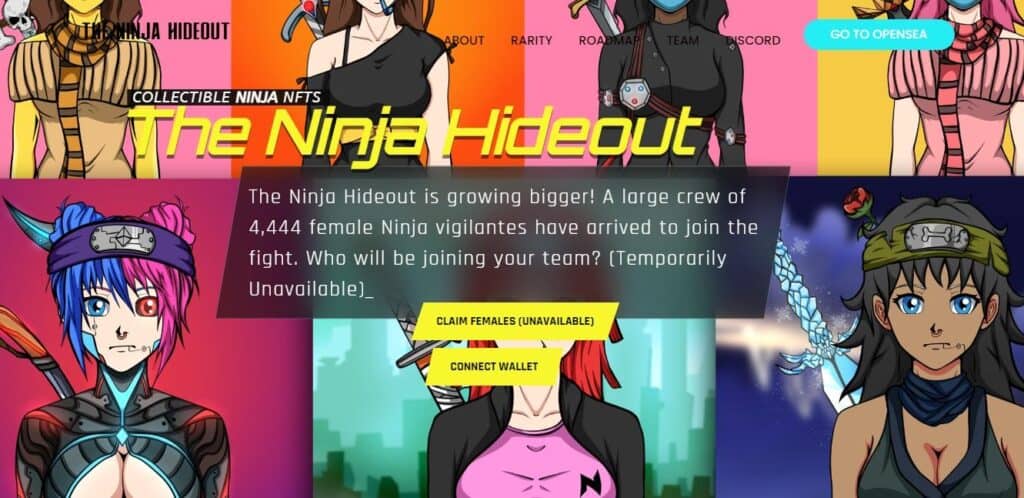 Ninja Hideout contains 8,888 Unique Ninjas, whose rarity is determined by various rating and property factors.
Ratings are based on Strength, Agility, and Intelligence, with a score of 1-10 being the most common.
They are committed to housing the best Ninja NFTs worldwide and building a community that makes you feel welcome.
There are currently more than 16,000 members in Ninja Hideout's Discord community, growing rapidly.
Website URL: https://theninjahideout.com/
Discord URL: https://discord.com/invite/MdftBtbzrn
10. Mutant Cat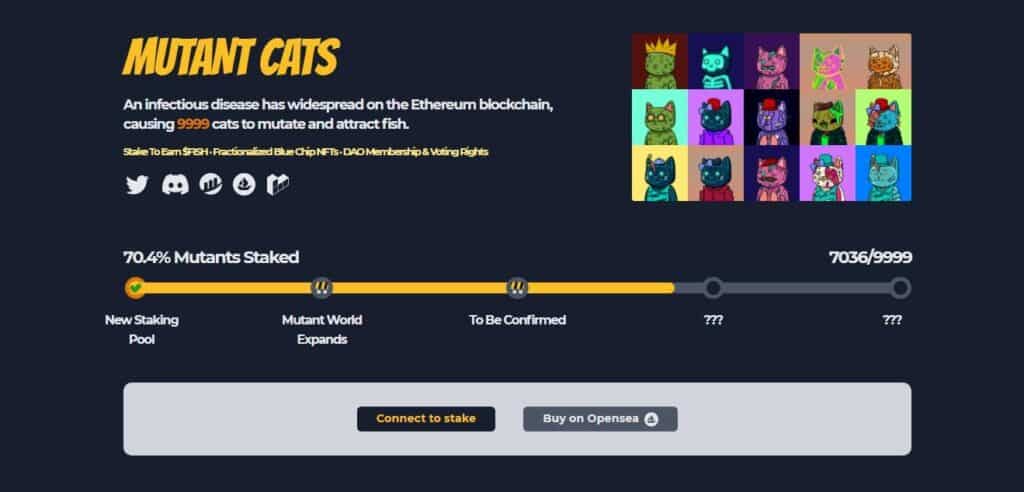 The Mutant Cat DAO is the first for buying and fractionalizing Cool Cats, CryptoPunks, and other valuable blue chip NFTs.
In addition, mutant Cat DAO holders will have exclusive access to NFT drops, NFT claims periodically, and much more future utility.
MutantCat's discord community currently has over 28,000 active members and is rapidly expanding.
Website URL: https://mutantcats.io/
Discord URL: https://discord.com/invite/mutants
11. Enter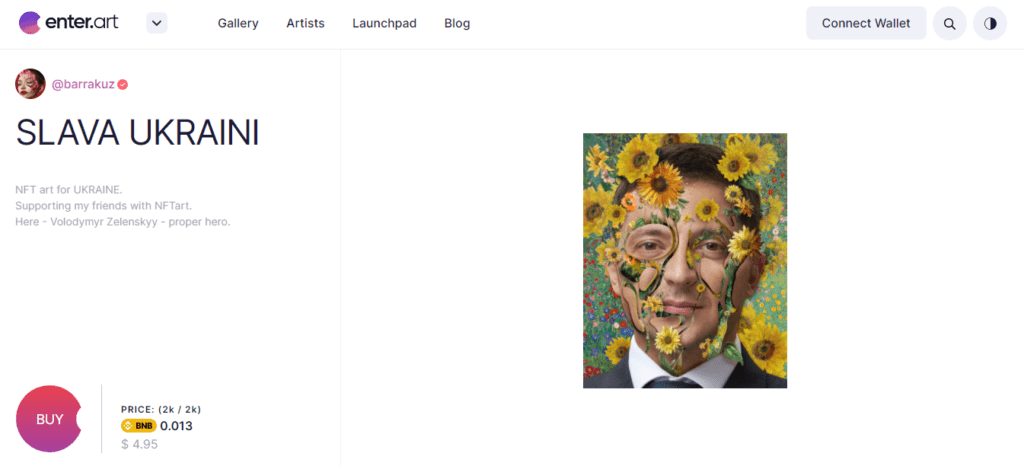 Enter is a team of blockchain developers, artists and musicians that have come together to build a new and unique NFT Platform that utilizes the Binance Smart Chain.
Their platform is based on cutting-edge technology that has been developed over several years and includes a fully integrated smart contract that creates a sustainable ecosystem for creators, investors, and collectors.
Enter the Discord server, where you may collaborate with a bright community of artists to build a next-generation creative trade platform with cheap transaction fees and straightforward solutions.
Website URL: https://www.enter.art/
Discord URL: https://discord.com/invite/enter
12. OpenSea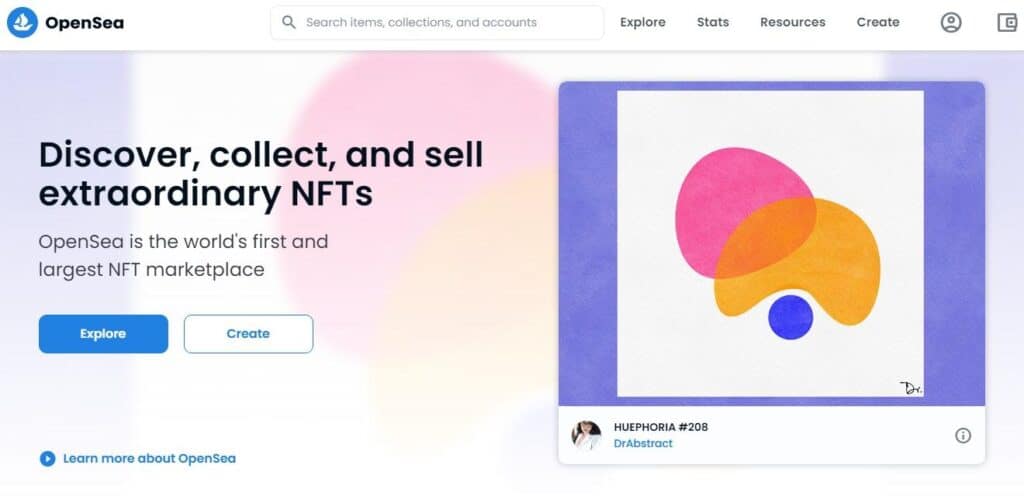 The OpenSea NFT Marketplace was founded in 2017 and has been used by over a million users with more than 50 million NFT, with more than a billion dollars in monthly transactions.
Nearly 90% of all NFT transactions are conducted through OpenSea, the largest NFT marketplace.
Top firms and industry leaders are open to investing with OpenSea.
Over 215k people have joined OpenSea's discord server, which features channels such as #news, #resources, and even a support channel called #opensea-support.
You can participate in the OpenSea Discord server to gain insight into the biggest NFT marketplace, giving you a better view of the entire NFT market.
Website URL: https://opensea.io/
Discord URL: https://discord.com/invite/opensea
13. Rarible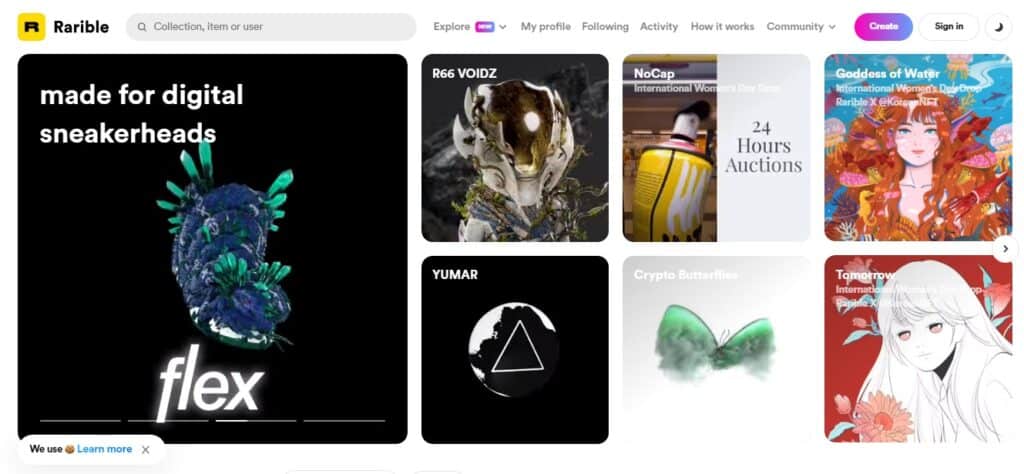 Rarible is the world's first community-owned NFT marketplace for using blockchain technology to secure digital collectibles.
Rarible is working toward being a self-contained platform with a community governance approach.
A Creator-Centric NFT Marketplace where you may make, sell and collect digital products that are blockchain-secured.
The Rarible Discord server has over 40,000 members and offers a variety of channels ranging from memes to general to assistance.
Website URL: https://rarible.com/
Discord URL: https://discord.com/invite/cdaFbV5
14. Larva Labs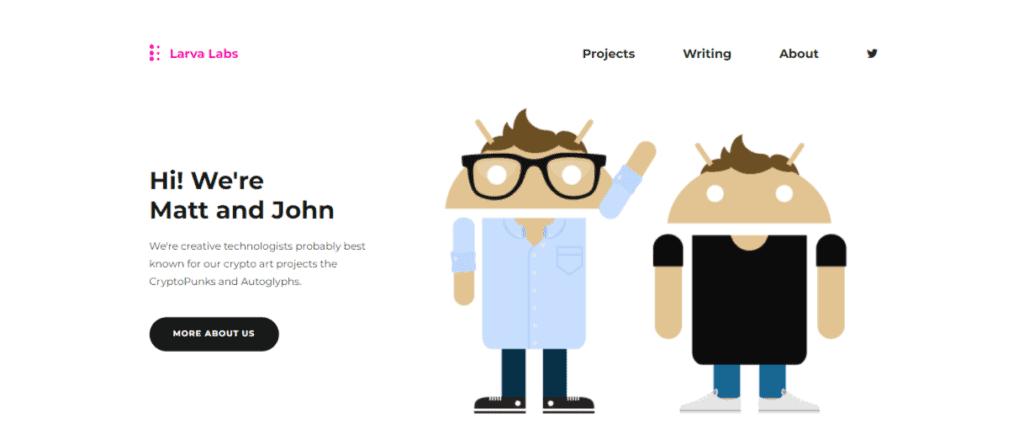 Most people are probably familiar with Larva Labs for its crypto art projects, CryptoPunk and Autoglyphs.
This is the home of our professional and experimental projects, and the people behind it have previously worked at Google and Microsoft.
It's possible to join the Larva Labs discord server if you're a member of the Crypto art project community.
Website URL: https://www.larvalabs.com/
15. Animetas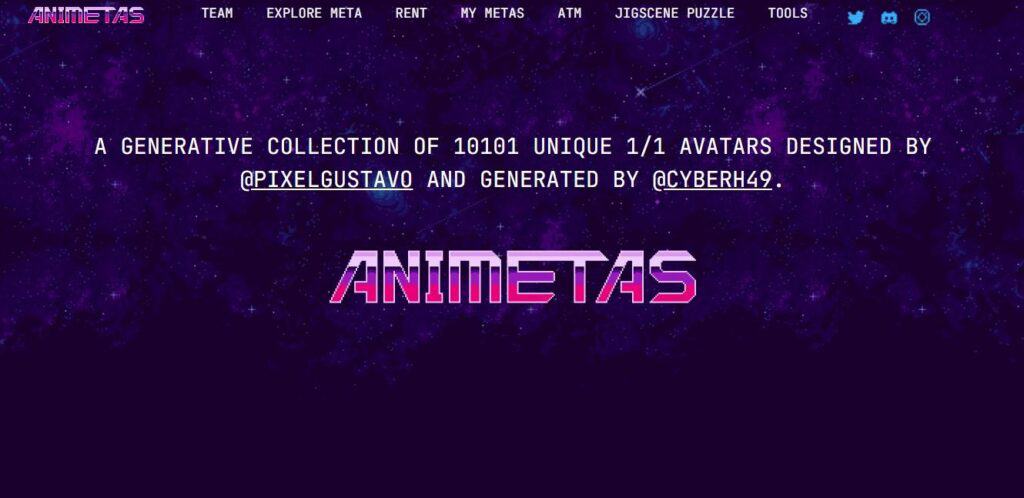 As part of the Animetas community, you can take part in exclusive challenges and events, and in the future, you will be able to play in an arcade version of the game. While there are several channels, the engagement level in this community is very high.
Channels like Good Vibez help members overcome challenges such as gas wars.
Members have said flooding the chat with positive vibes helps a lot.
They do an excellent job of building hype within the community.
Sneak peeks showcase new characters, and artists actively engage with the community.
The animas music channel has created a community playlist.
Community voting is available.
The community between animas is stronger when it takes the discord channel to Twitter or other platforms, as animetas follow one another.
Branding is also very strong here, with moderators referred to as "animods."
Website URL: https://www.animetas.io/
Discord URL: https://discord.com/invite/aTtnzTt7xR
Conclusion
The success of an NFT project is directly related to the success of the NFT community.
Fans frequent them, possible investors, NFT developers looking for inspiration, and other users, among others.
Every creator who wants to promote a project must develop a creative technique to bring people's attention to their non-fungible tokens.
Discovering such communities is feasible by using various social media platforms and other resources.
Similar Posts: