New to Midjourney and Wondering how to find your image on Midjourney?
If so, then you are at the right place.
AI innovation has empowered the advancement of computer-based intelligence-helped projects, for example, Midjourney, which permits clients to create pictures from prompts.
Midjourney is becoming a more popular AI tool among artists and designers who can create perfect illustrations with text descriptions in different versions.
As a newbie, you might struggle to find your images on Midjourney, and that's why you are here.
In this article, you will see all possible ways to find your images on Midjourney.
Methods To Find Your Images On Midjourney
Method 1: Visit Midjourney Website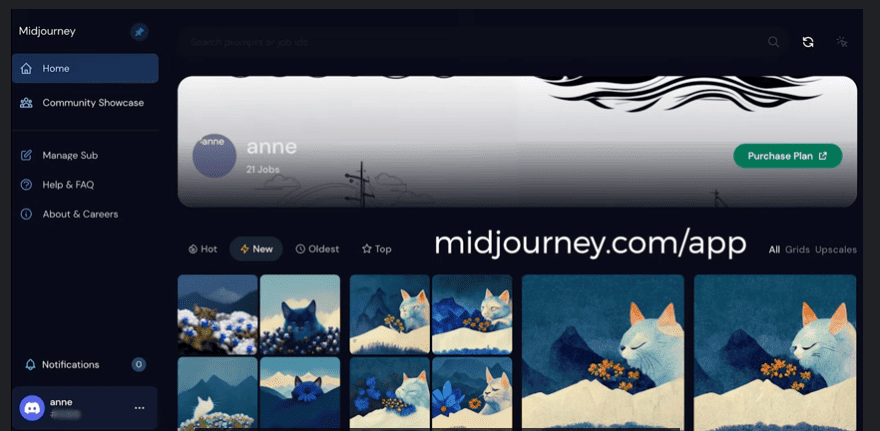 All your created images will be saved automatically into your Midjourney Account.
Visit the Midjourney website and Log into your account.
Click on All over the right side of the page.
And here, you can see all the images you have created.
Now you can click on your image and save it to your computer by clicking on the download option at the bottom of the page.
The only drawback is that you cannot upscale your images as in Discord.
Method 2: Find Images From Your Discord Account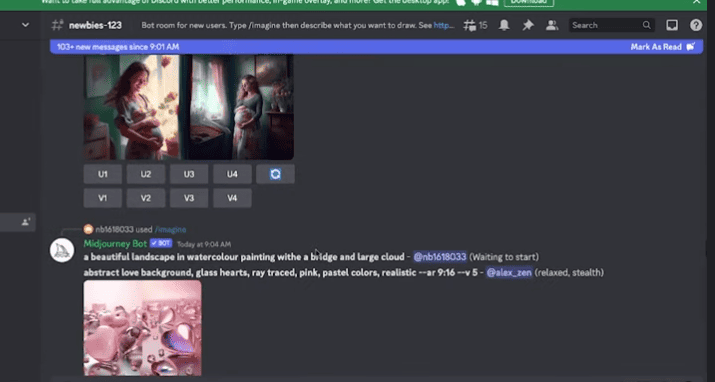 Open your Discord account and click on Midjourney workspace
Then click on any one of the rooms inside Midjourney
Where you will see tons of activity going on.
Go ahead and Click on the Midjourney bot and Say Hi to Midjourney Bot
It will open a new screen in your Discord application
If you are a paid member of Midjourney,
You can send /imagine a command here to see your images.
You can see your images here; You can also open the message any time, and all images are yours.
You can always keep your images on your server if you are not a paid member.
Click on Add server (+) icon on the left side of the Discord.
Create Server : Click on Crete My own >> For me and friends >> Name the server >> Create
Add Created Server to Midjourney Bot :
Go back to Midjourney workspace >> Midjourney bot icon
Click on Add to server button >> select created server name >> Continue >> Authorize >> Check mark I am Human and you will be authorized.
Now go to your server, type /imagine command, and prompt. Everything on this server will stay here.
You can return to your server to see personal prompts and results if you have created any images.
Method 3: Check Your Inbox In Discord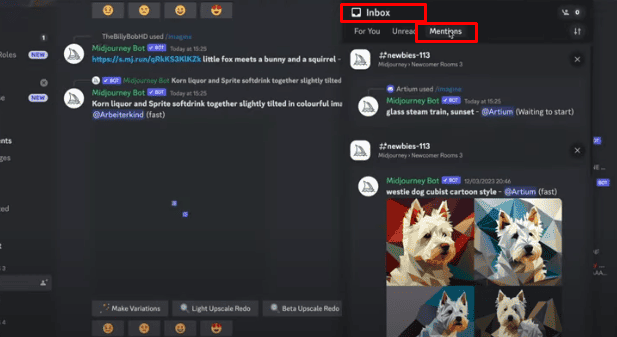 First, log in to your Discord application and follow the steps to find your results.
For Desktop:
Go to any of the Midjourney rooms and click on Inbox Icon at the top right of the Discord.
Then Choose Mentions in the Opened Inbox
There you will see your Midjourney Results here.
For Mobile
Go to any of the Midjourney rooms and click on three horizontal lines at the top left of the mobile.
Then Choose Mentions (Bell icon) in the Opened Inbox
There you will see your Midjourney Results here.
By following any of the methods above, you can find your Images on Midjourney quickly and easily.
Similar Posts: