Are you having trouble getting YouTube to display in full screen on your Amazon Fire Stick?
This can be a frustrating issue, but don't worry, you're not alone!
Many Fire Stick users have reported this issue, and there are several simple solutions that you can try to fix it.
In this blog, we'll take a look at the most common causes of this issue and provide step-by-step instructions for resolving it
Why Is YouTube Not Showing Full Screen On FireStick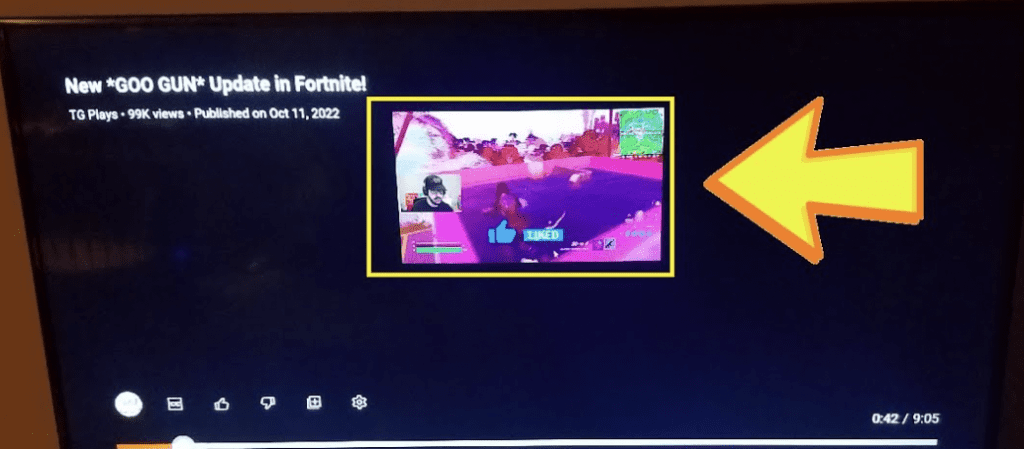 There can be various reasons why your FireStick is not showing your YouTube Video in full screen such as:
Your YouTube Cache is stopping it from functioning properly.
There is a bug or glitch in the YouTube app.
YouTube is not updated to the latest version.
Your FireStick display is not set properly.
How To Fix YouTube Not Showing Full Screen On FireStick
Now that you have understood the reasons behind the issue, let's proceed with the fixes that you can try to resolve it.
1. Clear YouTube Cache
The first solution that you can try is to clear the app cache.
The cache in our devices stores temporary files, but sometimes there might be corrupted or junk files that can make your app stop functioning properly.
To clear the cache, follow these steps:
Step 1: Go to Settings
Step 2: Choose Applications
Step 3: Go to YouTube
Step 4: Clear the cache
Step 5: Close your TV and reopen it
2. Update YouTube In FireStick
To make sure that you are using the latest version of the YouTube app, you can try updating it on your FireStick.
Here's how to do it:
Go to the Home screen
Go to YouTube by scrolling down
Select YouTube by pressing the circular center button on the directional pad
Generally, there should be an Open button, but if there's an update available, it would show Update
Click on Update, and your YouTube app will take the update automatically
3. Uninstall And Reinstall YouTube
Uninstalling and reinstalling the YouTube app on your FireStick can be another solution to resolve the issue.
If there's a bug, this should solve it. However, if the bug is complex, the YouTube technical team will have to solve it.
In that case, you can wait until they resolve the issue with the app.
4. Reset YouTube App
Resetting the YouTube app on your FireStick can also be a solution to resolve the issue.
Here's how to reset the app:
Open YouTube on your smart TV
Navigate to Settings from the options on the left-hand side
Scroll down to find the Reset App option
Select the Reset App button and then close YouTube
Now, open YouTube and sign back in
5. Force Stop YouTube
Forcing YouTube to stop and then reopening it can be another solution to resolve the issue. Here's how to force stop the app:
Go to Settings
Choose Applications
Go to YouTube
Select Force Stop
Now, reopen the YouTube app
6. Change Display Settings For FireStick
The next fix that you can try is to change the display settings of your FIrestick TV as it might be the reason why you are unable to see YouTube in full-screen mode.
Go to Settings.
Choose Display and Audio settings.
Select Display from the options.
Go to Calibrate Display.
Now press the up and down buttons of your remote so that the arrows touch the borders of your screen.
After you are done select Accept.
Now, your FireStuck should not have any issues trying to display YouTube in Full Screen mode.
Similar Posts: