Are you getting the error "#x41 Error" while you are trying to play 'Call of Duty Modern Warfare 2'?
Players have reported that they have been getting this error code while playing Call of Duty MW2 for some time now.
Call of Duty Modern Warfare 2 is a great game to play for passing the time however similar to other online games it can also have issues and eros that can become frustrating at times.
In this article we will be looking at the reasons why you are facing the error, "#x41 Error" and what you can do to fix it.
What Is The #x41 Error On Modern Warfare 2?

#x41 Error occurred on Modern Warfare 2 when players start their game.
There can be various reasons why your Call of Duty Modern Warfare 2 is facing the error, "#x41 Error" while you are trying to play it.
These reasons can range from a simple glitch to corrupted game files in your system.
Below are some of the reasons that can be the cause of the "#x41 Error" in your system.
There can be a glitch in the Call of Duty MW2.
The game files could have become corrupted.
There could be a shortage of storage in your system.
The license settings are incorrect.
How To Fix #x41 Error On Modern Warfare 2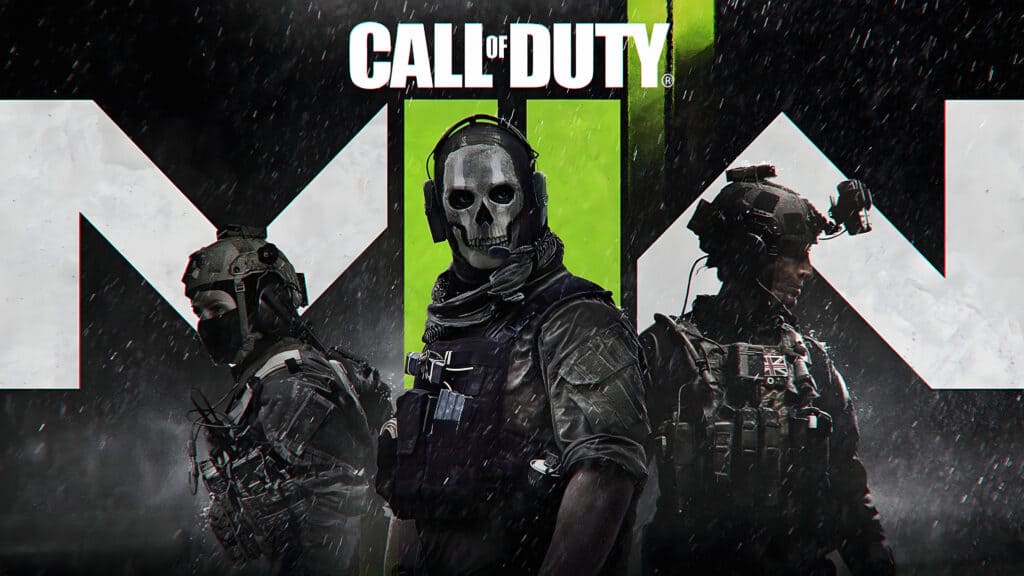 In this section of the article, you will get to know the solutions that will help youtube fix the issue where you were getting "#x41 Error" while trying to play Modern Warfare 2.
1. Check License Settings
You should check the license settings on your device if you are playing from Xbox.
You can go to your licenses from account management and there restore all the licenses.
Now close the MW2 and then start it again.
It should be working completely fine now on your Xbox.
2. Increase Storage In Your Device
Many players have been able to resolve this issue of "#x41 Error" by increasing the storage space in their devices.
You can try to install new storage space if your storage space is not enough and then see whether that solved the issue.
You can install a hard disk to increase your storage space in your computer.
3. Use VPN With Your System
Using a VPN can at times help to solve the issue.
If error #x41 is happening due to some location-related bug or glitch then using a VPN to bypass your location can solve the issue.
4. Verify MW2 Game Files
You should also verify the gaming files for Modern Warfare 2 in your system.
At times the gaming files can get corrupted due to which they will have issues such as "#x41 Error".
You can simply verify the files by going to the game launchers that you are using.
Epic
If you have purchased the game through Epic then go to your library, select MW2 then click on three dots and choose Verify.
Steam
If you have bought MW2 in Steam then go to your Steam library then right-click on MW2 and select Properties from the options available.
Next, go to the Local Files tab and select Verify integrity of game cache option to verify the files.
5. Update Graphics Drivers
You should also check whether your graphics Drivers are updated to the latest version.
You can simply do that by gouging to the official site of your graphics card and then downloading it from there.
After the download gets completed simply install it and you are all set to play MW2.
6. Uninstall And Reinstall Modern Warfare 2
As an alternative option, you can try to uninstall MW2 from your system and then reinstall it again after some time has passed.
If the issue of "#x41 Error" was happening due to some bug in the settings then doing this would solve that.
7. Wait For Sometime
If there is a glitch in the main system of MW2 then there is nothing that you can do except wait till the Technical team of Modern Warfare 2 fixes it.
8. Contact The Modern Warfare 2 Support Team
You can also report the issue to the Support Team of Modern Warfare 2 and they should be able to help you out in this regard.
If the issue is happening due to a bug then you can convey the problem to them so that they can understand the issue better.
Similar Posts: