Are you having trouble trying to see the avatar in your WhatsApp?
Maybe every time you are trying to edit or create your avatar the error message, "Page isn't available right now" shows up.
WhatsApp now allows you to create your own avatar just like Snapchat and show it to your friends and family.
It can be incredibly frustrating when you want to create one or show it to others but the avatar just won't work.
We understand your problem and that is why we are here to help you!
In this extensive guide, we will be showing you exactly how you can easily solve the avatar problem in WhatsApp.
So, let's start reading!
What Are The Reasons For WhatsApp Avatar Not Working Or Showing?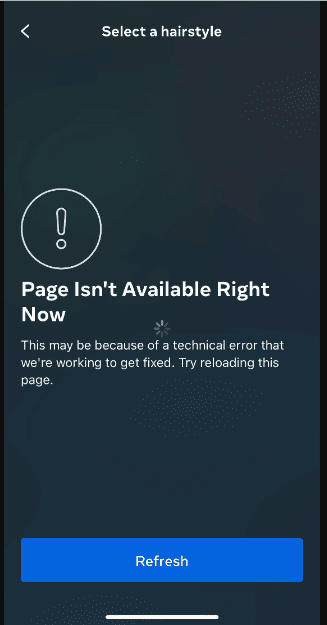 There can be a few reasons why you might be seeing the error that something went wrong when you are trying to use stickers in your WhatsApp.
Below, we have listed some of those reasons for your convenience.
WhatsApp is not updated to the latest version that is available.
Too many files have been accumulated in the Cache folder.
Faulty Internet connection.
How To Fix WhatsApp Avatar Not Working Or Showing?
In this section, we will be discussing the fixes that you can use to fix the error of avatar not working in WhatsApp.
1. Check The Internet Connection
Make sure that your internet connection is strong and stable.
You can interchange your Wifi with a data connection to see if that solves the issue.
Another option is to disable your wifi once and then enable it after some time has passed.
Now, open WhatsApp and see whether your avatar feature is working.
2. Delete Cache Files For WhatsApp
If the cache folder for WhatsApp has accumulated too many junk files in it then that might be the reason why your WhatsApp is not functioning properly and showing the avatar.
In that case, simply deleting the cache files will solve the issue in Watsaqpp.
Clear Cache for Android
Go to Settings on your device.
Open Apps.
Select Manage Apps.
Navigate to WhatsApp and tap on it.
Tap on Clear Data or Clear Cache.
Clear Cache for iPhone
Go to iPhone settings.
Go to General.
Find WhatsApp and click on that.
Tap on the Offload App button.
Again Reinstall WhatsApp.
3. Update WhatsApp
For the next fix, you will have to check whether there are any updates available for WhatsApp that you might have missed somehow.
WhatsApp regularly updates its software so that it can run smoothly on your phone.
Updates also help in solving issues related to technical glitches and bugs.
If you haven't updated WhatsApp in quite some time please go to App Store or Play Store and check out whether there are any new updates pending.
If there are then update it and then see whether you are able to see your avatar now or create one.
4. Contact Whatsapp Support Team
After you have tried all the fixes you should be able to fix the issue of avatar not working in your WhatsApp.
However, if you are still unable to use the avatar feature in WhatsApp then there is one last option that you can try.
We strongly recommend that you contact the WhatsApp Support team and communicate with them regarding this issue.
You can easily do this by opening WhatsApp >> Settings >> Help >> Contact Us.
Fill the boxes by writing about your issue and they will be able to guide you in solving this.
Similar Posts: