Have you been getting an Unknown Error message while signing up on MyFitnessPal?
Many users have reported that they are facing issues with logging in and signing up on MyFitnessPal, where they get an unknown error message during their attempts to access their accounts.
MyFitnessPal has acknowledged the problem and has stated that it is currently working on investigating it. However, if you are still facing this issue, it must feel frustrating to not even know what is the cause behind it.
This issue happens in the case of both sign-up and log-in, for example, it happens to users who are attempting to log in to their account and to the users who want to sign up to MyFitnessPal.
That is where we come in! Here is a detailed guide on what might be causing the unknown error when signing into your MyFitnessPal account, and how to resolve this issue.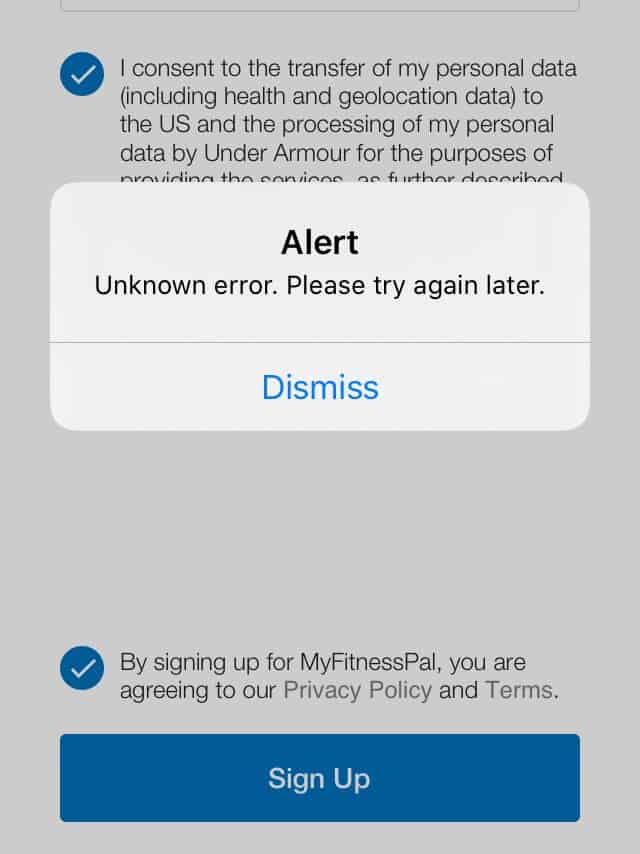 What Causes "Unknown Error Please Try Again Later" On MyFitnessPal?
There are many reasons that may be causing the unknown error message that you keep getting during sign-up or log-in.
Here are some potential causes:
1. Your Credentials Are Incorrect
It is possible that the credentials you entered while signing up are incorrect.
Incorrect credentials could prevent you from creating a new MyFitnessPal account or logging to your account.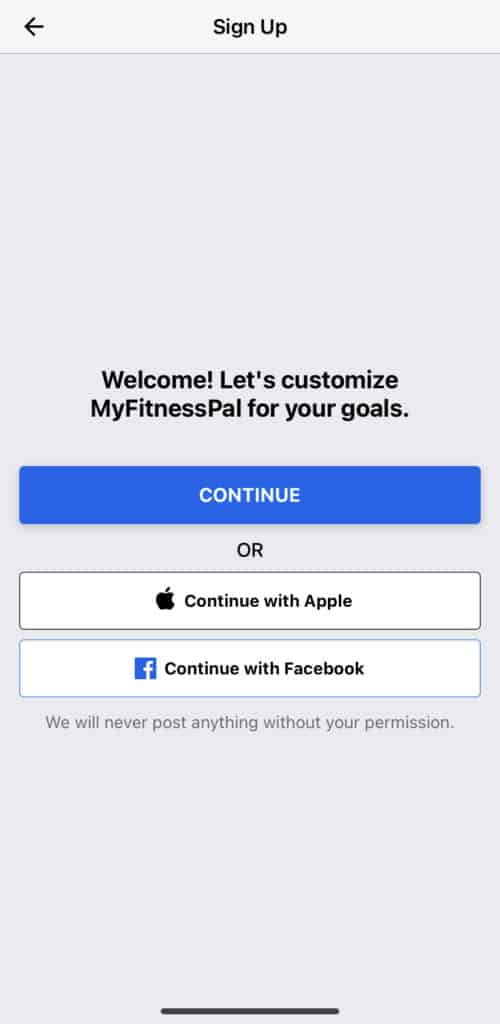 2. You Cannot Connect To MyFitnessPal Server
You could be getting an unknown error while signing up for your MyFitnessPal account on the app because it is facing some issues with connecting to the servers.
Your app may be unable to connect to the servers at MyFitnessPal due to some technical issues that happened while downloading.
It is also possible that the servers are currently undergoing maintenance, preventing the proper functioning of the platform.
3. Technical Issues In MyFitnessPal
There may be technical issues present with the current version of the MyFitnessPal app you have on your device.
Older versions often become outdated as there may be bugs or other glitches that interfere with their proper functioning.
This may be the reason why you are getting the unknown error message when trying to sign up or log in.
How To Fix "Unknown Error Please Try Again Later" During Sign Up On MyFitnessPal?
Before you try the fixes wait for some time and then try to sign in again and see whether that solves the issue.
There might be some glitch due to which you were not able to sign up at that moment, waiting for a few minutes would be able to solve that.
If you still see the error then try the fixes given below.
1. Recheck Your Credentials
Go through all the information you provided while trying to sign up or log into MyFitnessPal.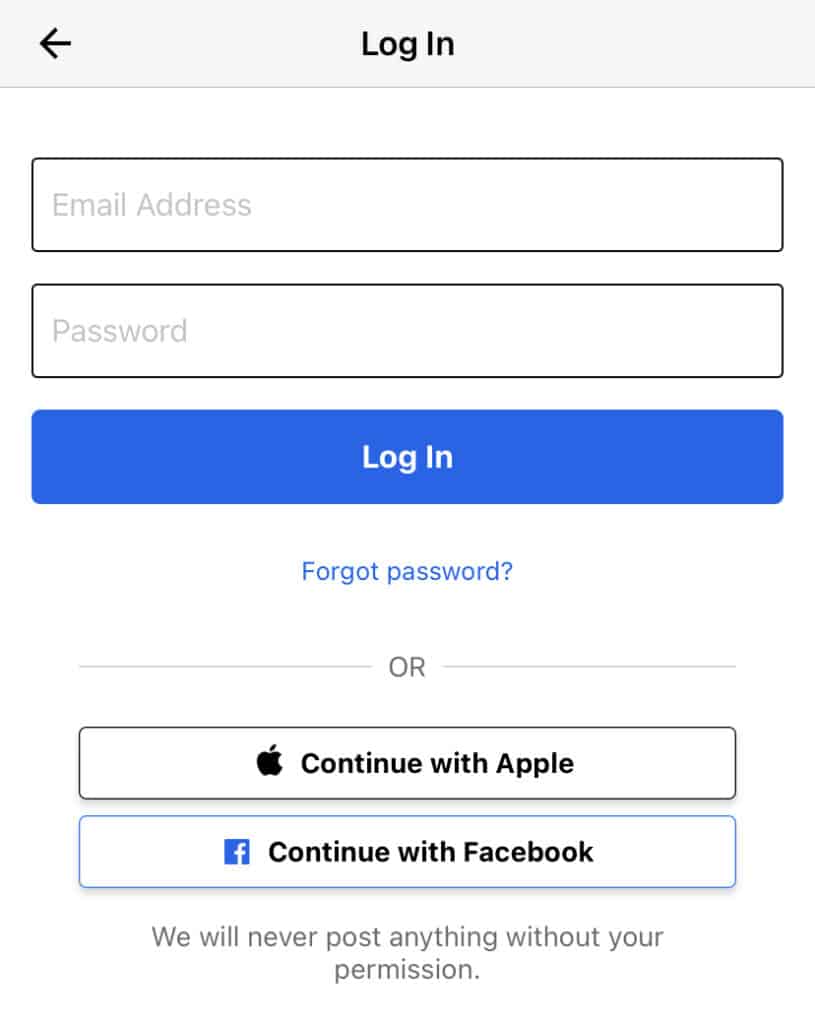 You must make sure that all your credentials are correct.
It is possible that there might have been a typo when you entered your email or your password.
Once you have corrected any typing errors, you will be able to set up your account.
2. Check MyFitnessPal Server Status
If there is no problem with your account credentials, it may be an internal problem with MyFitnessPal's server.
Check the server status for MyFitnessPal to see if there have been any outages recently.
If the server is down, then wait for a while for it to be back up and running before trying again.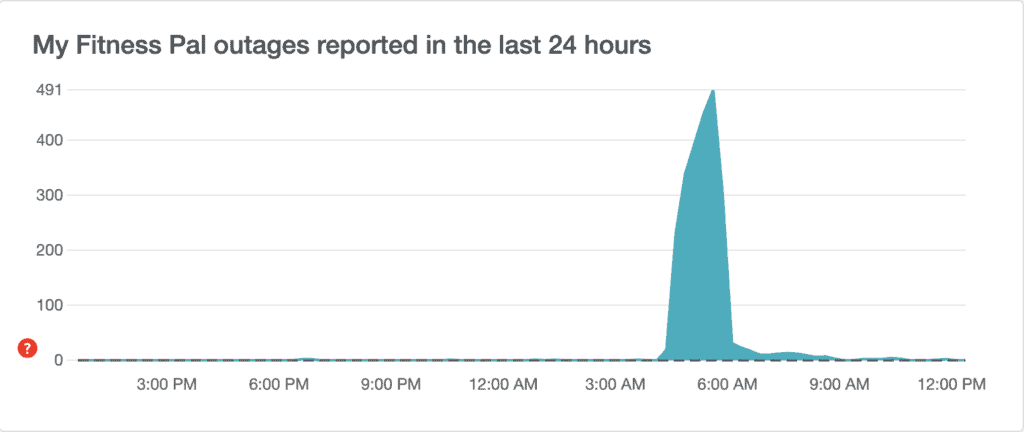 You can also check the status of MyFitnessPal's systems to see if there are any specific problems, and how the Support team may be handling them.
3. Reinstall The MyFitnessPal App
If the server and systems for MyFitnessPal are working fine, it might be an issue with your app.
Uninstall the MyFitnessPal app by following the steps below:
Navigate to where the MyFitnessPal app icon is on your home screen.
Press and hold down on the app icon until it starts shaking (for iOS) or a popup menu appears (for iOS and Android).
If you have an iOS, press the minus button on the top-right corner of the app icon, select Remove app from the menu, and then finally pick Delete app.
If you have an Android, press on Uninstall.
Once you have uninstalled the app, you can reinstall it again.
Open App Store (for iOS) or Google Play Store (for Android).
Enter MyFitnessApp in the search bar.
Click on the Install button.
4. Visit MyFitnessPal On Your Browser
You can always try signing up from the MyFitnessPal website or log in to your account from there.
It is possible that the app is facing issues with proper functioning, making the browser version a much better alternative for the moment.
Luckily, you can do almost all the same things on the website as you can on your app!
5. Reach Out To MyFitnessPal Support
If none of the previous methods so far have worked for you, it is best to reach out to the MyFitnessPal Support team and let them know about the problem you are facing by submitting a request.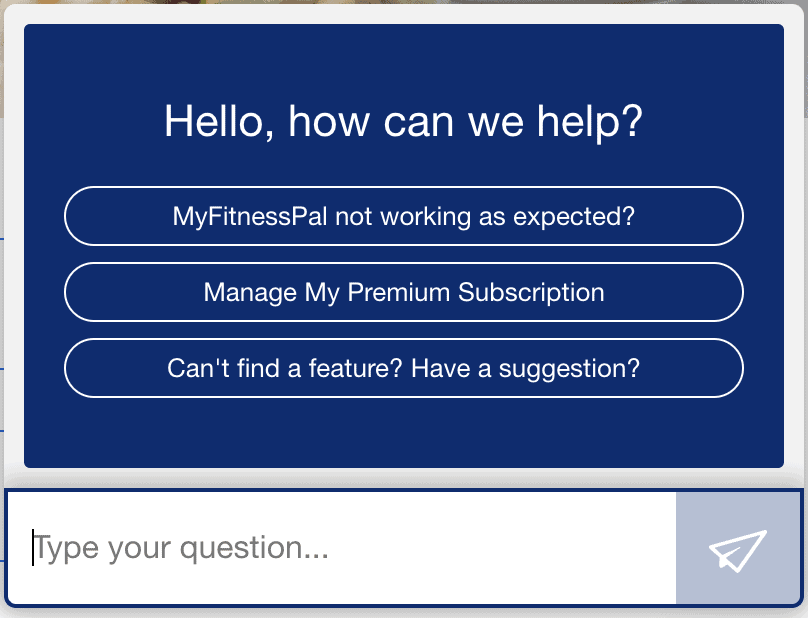 You can also email them about the issue at [email protected].
Once the Support team is aware of the issue, they will reach out to you to give proper guidance or work to patch the error in their next update.
Similar Posts: