It seems that recently Genshin Impact players have been encountering an issue with the game, that shows the "Too many requests.
Please try again later" message to appear.
Created and developed by miHoYo, Genshin Impact is a widely played action role-playing game (RPG) available worldwide.
It is an open-world online game that is free to play for all and has features such as a gacha system and an action-based battle system.
Have you been facing this same problem too?
Read on to see what is causing this and how to resolve it.
What Causes "Too Many Requests Please Try Again Later" On Genshin Impact?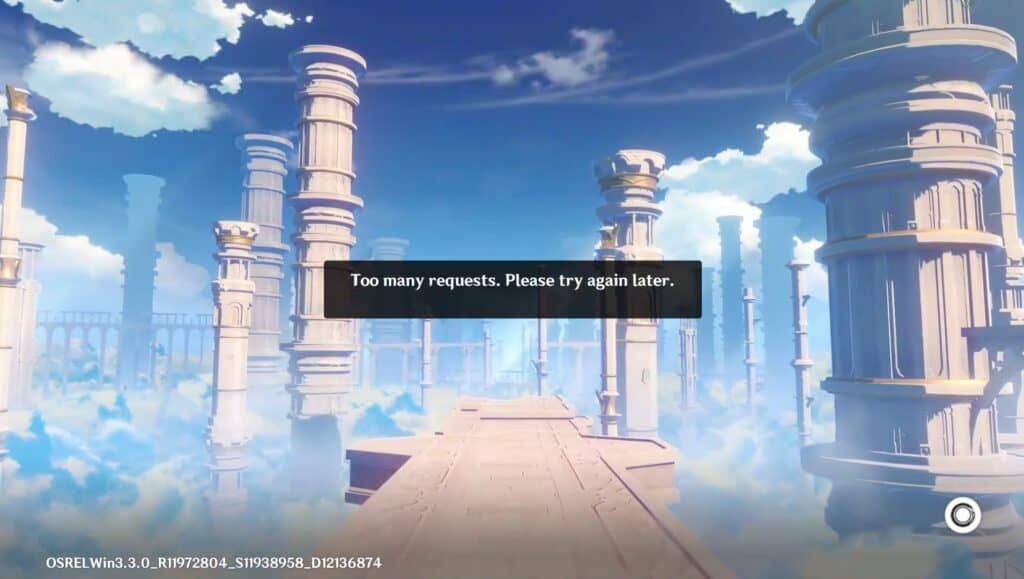 This issue where players receive a "Too many requests.
Please try again later" message when playing Genshin Impact seems to occur when they are trying to log into their account, or want to change their email.
Since players cannot log into their accounts, they are also unable to play.
Here are some potential causes for this message:
1. Technical Error In Genshin Impact
It is possible that this issue is due to a minor bug in the game.
Bugs on the current version of Genshin Impact on your device may be affecting the login process, due to which you are receiving the "Too many requests" message that is preventing you from logging in.
2. Restrictions In Genshin Impact
If you were attempting to change the email ID associated with your Genshin Impact account, and were unable to do so because of the message, it could be because of the game's restrictions.
There is a feature in all miHoYo games which prevents users from changing their email IDs too often.
This is a measure to prevent hackers from taking over your account.
Perhaps you have changed your email ID on your account too many times, and so you are being prevented from changing it once more.
3. Your Account Has Been Hacked
As mentioned before, miHoYo has measures that ensure that your account does not get hacked.
However, if you are getting this message while trying to log into the game, it might be possible that you were hacked.
Don't panic! There are still other possibilities that would better explain why you are receiving this error message, so read on to find out all the ways in which you can fix it.
How To Fix "Too Many Requests Please Try Again Later" On Genshin Impact?
1. Restart The Game
If it is a minor bug, then restarting the game should do the trick.
Once you restart, all your temporary cache will be cleared, getting rid of the bug.
You will then be able to log back into the game as usual again.
2. Update The Game
If the problem still persists, try updating your game to the latest version.
It is possible that the developers patched this issue in the latest update.
If you are playing Genshin Impact on iOS or Android, follow the given steps below:
Open App Store (for iOS) or Google Play Store (for Android).
Enter Genshin Impact in the search bar.
Click on the Update button.
The error should then be fixed, and you will be able to play the game as normal.
3. Use A VPN To Log Into Genshin Impact
If the previous methods have not worked for you, you can try logging into the game using a VPN.
Turn on your VPN, and log into the game as normal.
Once logged in, you can log out of the VPN and proceed with your game as usual.
4. Wait It Out
If you were trying to change the email associated with your account and the previous methods have not been working, it is best to just wait it out, and as the message said, try again later.
If you had been changing your email frequently, your account might have been restricted in some functions that included changing emails.
As mentioned before, this is a measure taken by the developers to prevent suspicious activity and hacking.
5. Contact Genshin Impact Support
If you were not trying to change your email and the previous methods did not work for you, it is highly probable that your Genshin Impact account was hacked.
In such a case, it is imperative that you reach out to Support as soon as possible so that your account can be retrieved.
The fastest way to get your account back is by contacting in-app support.
Follow the steps below:
Open Genshin Impact.
Create a new account and log into the game.
Navigate to the player menu.
Select Feedback.
The Top-Up Issue Service Center will open up.
Click the + on the bottom left corner of the page.
Select Contact CS.
Enter your message accordingly. Make it short and include keywords like "hacked" and "account" so that they can notice it right away.
Enter your email ID so that they can contact you.
Add in any screenshots if possible.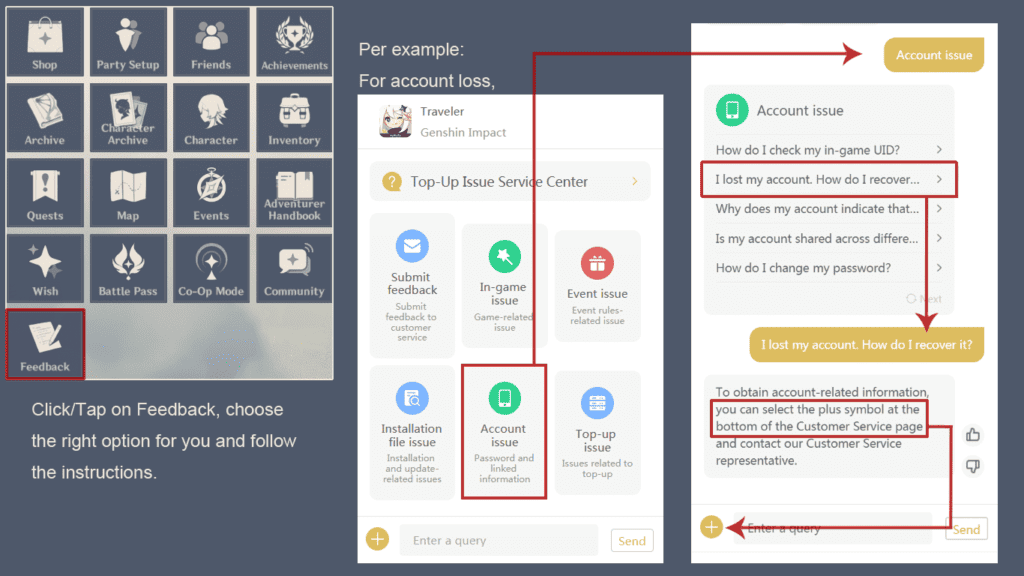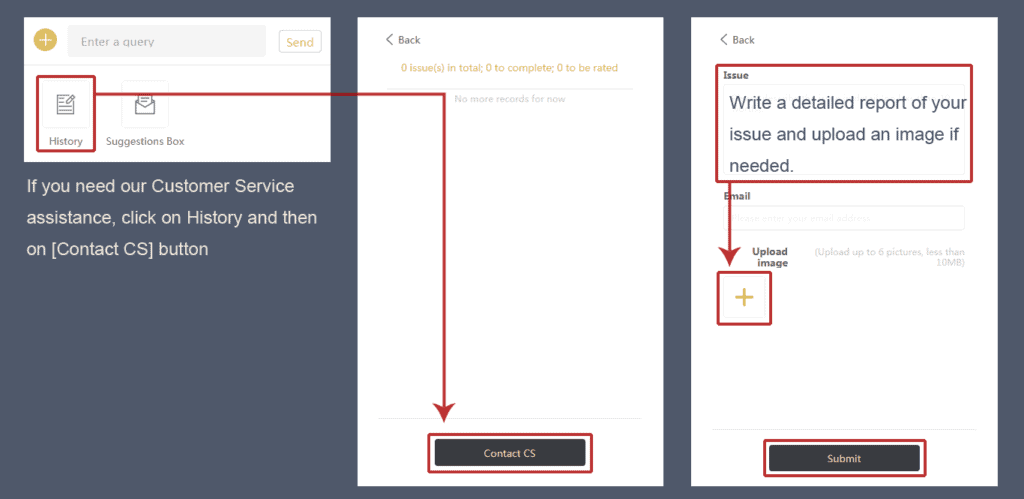 Stay updated on the Ticket Status by checking the History page.
Make sure to write "still waiting" on the ticket regularly.
This is to prevent the ticket from automatically closing as a result of inactivity.
You can also contact [email protected] via email and explain your case.
Once they are alerted, they will send you a form asking about your account details.
Make sure that you remember as much information about the account as possible, as this will be proof that you are the account owner.
Similar Posts: