Are you facing the issue with logging in with Pokemon Go and the Pokemon Trainer Club not working due to an unknown error?
Don't worry; you are in the right place.
Recently, an error message occurred on Pokemon Go that prevented users from logging into their Pokemon club.
"The Pokemon Club is currently Unavailable. We apologize for the Inconvenience" followed by the "OK" button.
The error occurs because there is a glitch in the Pokemon login framework and it is unable to handle the sudden traffic influx following the Community Day Classic event.
In this article, you will see some workarounds that might help you resolve the issue.
Why The Pokemon Trainer Club Is Currently Unavailable?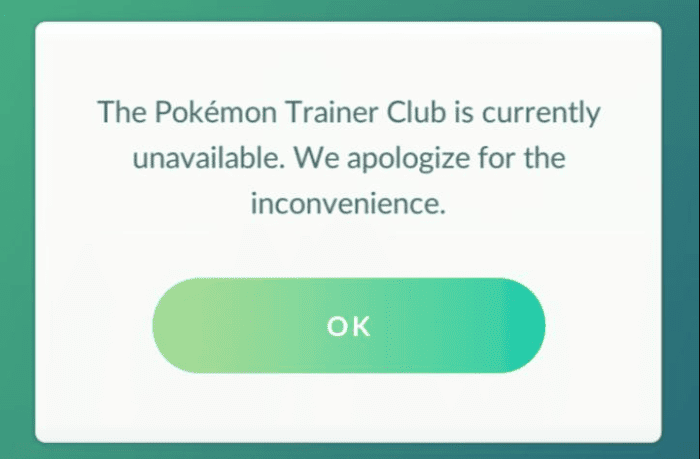 "The Pokemon Trainer Club Is Currently Unavailable" error occurs because there is a bug in the Pokemon Go login module experiencing the issue. The Team of Pokemon Go developers clearly states that there is no issue with the Pokemon server, but it lies on the Login page.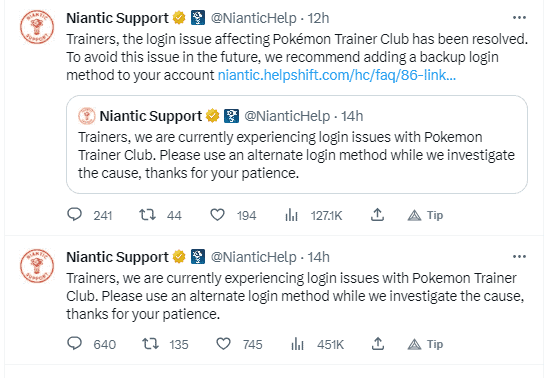 No matter where the problem originated, the players have undoubtedly suffered because of this system error. This is because many trainers pre-purchased their event tickets for the Community Day Classic event when the problem affected the Pokemon Go player base.
How To Fix The Pokemon Trainer Club Is Currently Unavailable?
One of the successful and straightforward solutions given by the Pokemon Go team is to link the Pokemon Go site with different user accounts and access the game via the newly linked secondary account.
Despite logging into Pokemon Go with the default Google account, consider linking the platform with other secondary sites, like a Facebook account.
First, you need to log in and link your account with your Facebook ID.
Launch your Pokemon Go app and Logout from your application if you are logged in already.
Relaunch the app, and you will see an option Login with Google Click on that.
Note: You cannot see anything about Account switching or Account links in the settings since they are changed to other settings.
So click on the Your Avatar logo at the Right corner of the screen.
Click on the Niantic Logo at the top-right corner of the opened screen.
Now click on the Setting icon at the top-right corner of the screen to see the account link option.
Click on Facebook, Not linked option.
Now your Pokemon Go account is successfully linked to your Facebook account.
If you are using an iPhone, you will get the extra option to sign in with your Apple ID. You are welcome to use a Facebook or Apple ID.
Now you can successfully log in to your Pokemon Go account and enjoy participating in the Classic Day Event.
If you find it difficult to link the Secondary ID, it is advisable to reach out to Pokemon customer support. You can reach out to them via Twitter.
Similar Posts: