Can't redeem your Microsoft Rewards points and look for a fix? Don't worry! You have landed in the right place.
When users try to claim or spend the rewards points earned Through Microsoft rewards, they cannot redeem them. Instead getting the following error message:
"There's an issue with your account or order. Please contact Microsoft Rewards customer support for assistance."
All the Orders are Getting Declined despite having enough Points to redeem.
The error usually occurs if you have any region or account restriction on Microsoft.
In this article, you will understand why you cannot redeem the Microsoft rewards and the possible ways to fix it.
What Causes "There Is An Issue With Your Account Or Order" On Microsoft Rewards?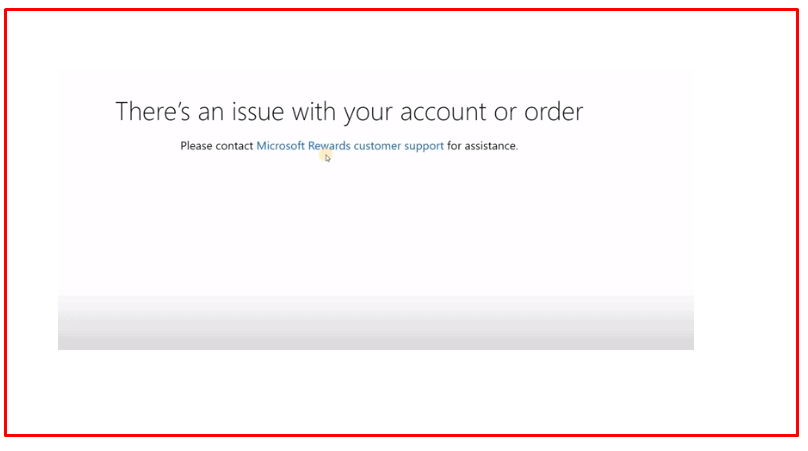 The error message "There Is a Problem With Your Account Or Order" occurs for various reasons, ranging from Internet connectivity issues and account restrictions to region restrictions, and you cannot redeem the point.
Here is the other possible reason which helps you understand why the error is occurring:
You cannot redeem your point if the reward availability for the particular content is discontinued or expired.
Microsoft might lock your redemption option as it finds suspicious activity in your account.
You might have a network problem, and the account shows an error during the redemption process.
Your region or location setting might be restricted for the particular reward service.
There might be a currency difference between your card and the content you want to purchase.
How To Fix "There Is An Issue With Your Account Or Order" On Microsoft Rewards?
First, ensure that you are using the correct code or redemption link. Check for the typo error or double-check the given code for any error.
Always copy and paste the code instead of typing to avoid such mistakes.
If you continue to experience the problem, go to the troubleshooting steps below.
1. Check Your Internet Connection
If you are using the option for the first time, then your account is safe and not under any restrictions.
The error may be due to a network issue, and you cannot redeem the card.
Try to redeem by switching to another network provider.
You can try after some time or the next day for successful redemption.
2. Mismatching Of Microsoft Account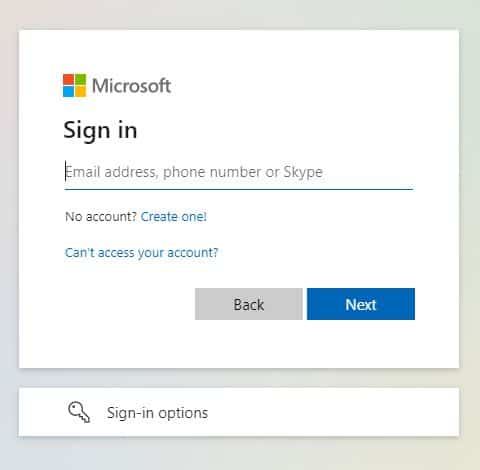 You might have multiple accounts logged on to your device, that conflict with each other.
So make sure you have logged into the correct account for successful redemption.
3. Check The Balance Of Your Points
You might not have the right balance in your account and you are getting the error.
Ensure that you have enough points to redeem the reward. If the error persists, then check the availability.
4. Check The Availability Of The Reward
Some rewards may not be available in your region, or for the chosen content or may have been discontinued.
For example, you cannot use redemption points for some subscriptions like Microsoft 365. If you have any VPN enabled, turn it off and Try again.
In addition, check the currency of the redemption point and the content. Because If your card is in Dollars and the content is in Euros, you cannot redeem the reward.
5. Check For Any Issues With Your Account
Ensure that your Microsoft account is in good standing and has no issues that may prevent you from redeeming rewards.
If Microsoft found more cancellations of orders in your account, there is a higher chance that Microsoft might block your redemption option.
Then you need to reach out to customer support to remove the restrictions.
6. Reach Out To Microsoft Customer Support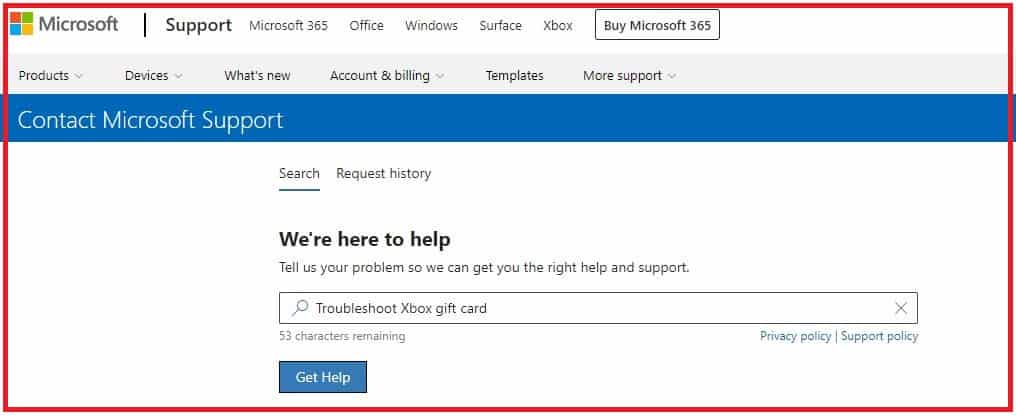 You are still encountering the error message even after you have tried these steps and have yet to violate any policies.
Then it is recommended to contact Microsoft Rewards customer support for further assistance. They will be able to help you diagnose the issue and resolve it.
Hope this article helps you understand the reason and pave the path to resolving the issue.
Similar Posts: