Are you getting "Support code SS07" error on Snapchat?
As many peoples reported that they are not able to login into Snapchat.
When they are trying to set a new password or logging into Snapchat getting "Support code SS07" error.
The full error is "due to repeated attempts or other suspicious activity, your access to snapchat has been temporarily disabled.
Support Code: SS07″.
In this guide we will discuss why are getting Support code SS07 on Snapchat and how to fix it.
What Is Support Code SS07 On Snapchat?
Snapchat Support Code SS07 is an error that appears when Snapchat detects suspicious activity on your account or when someone has entered the wrong password multiple times.
As a security measure, Snapchat temporarily disables access to the account to protect it from unauthorized access.
Why Are You Getting "Support Code SS07" Error On Snapchat During Login?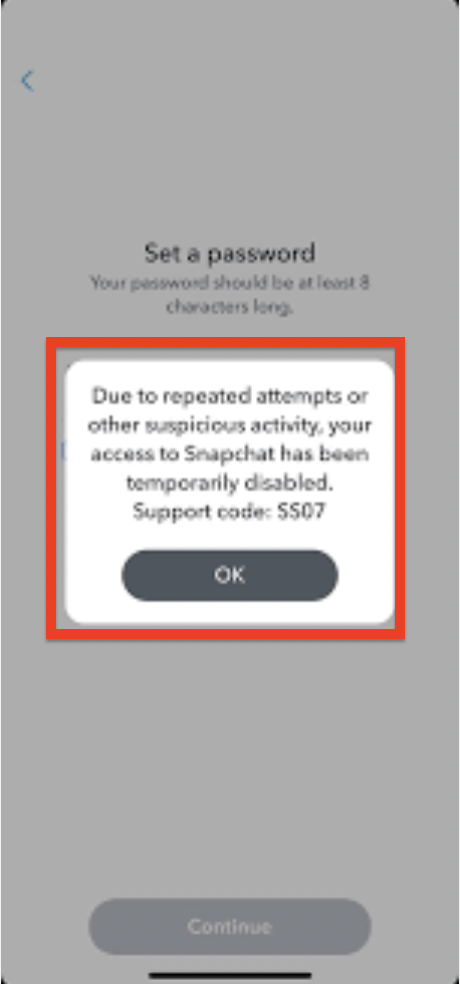 There are several reasons why you may be getting the "Support code SS07" error on Snapchat such as:
Entering the wrong password multiple times
Suspicious activity on your account
Attempting to reset your password
How To Fix "Support Code SS07" On Snapchat?
If you are getting Support Code SS07 on Snapchat, it means that your access to the Snapchat account has been temporarily disabled.
Now, First you have to wait for few hours to few days to again set your new password to your Snapchat account.
After that if still not able to reset your password then you need to contact the Snapchat support team for help to resolve the issue and regaining access to your account.
Steps to contact Snapchat Support Team:
Step 1: Go to the link to submit ticket: https://help.snapchat.com/hc/en-us/requests/new
Step 2: Now, Tap on "I can't access my account"
Step 3: Select "I see an error message when I log in"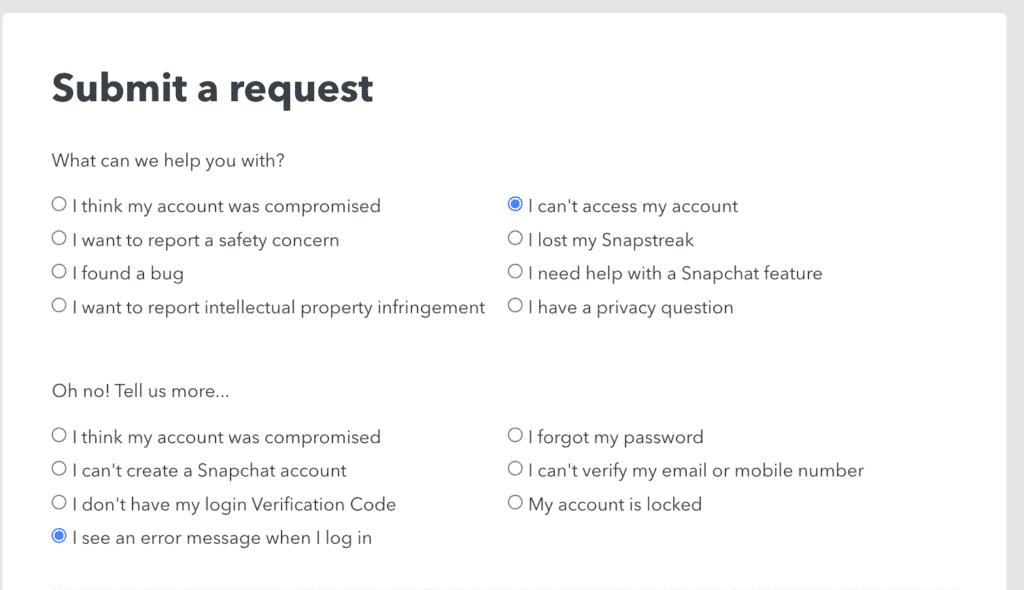 Step 4: After that, Snapchat ask you "Still need help" then Tap on "YES"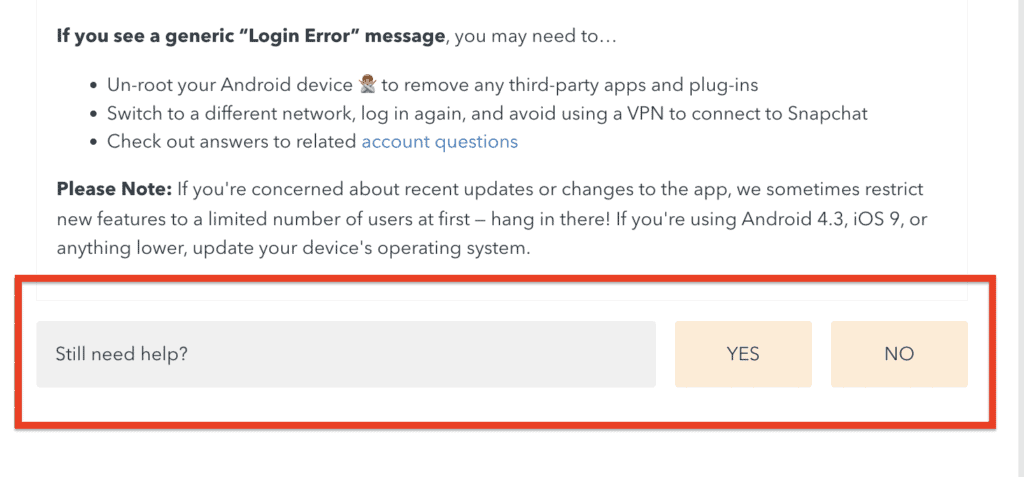 Step 5: Now, A form will open and fill details in form, describe your issue properly.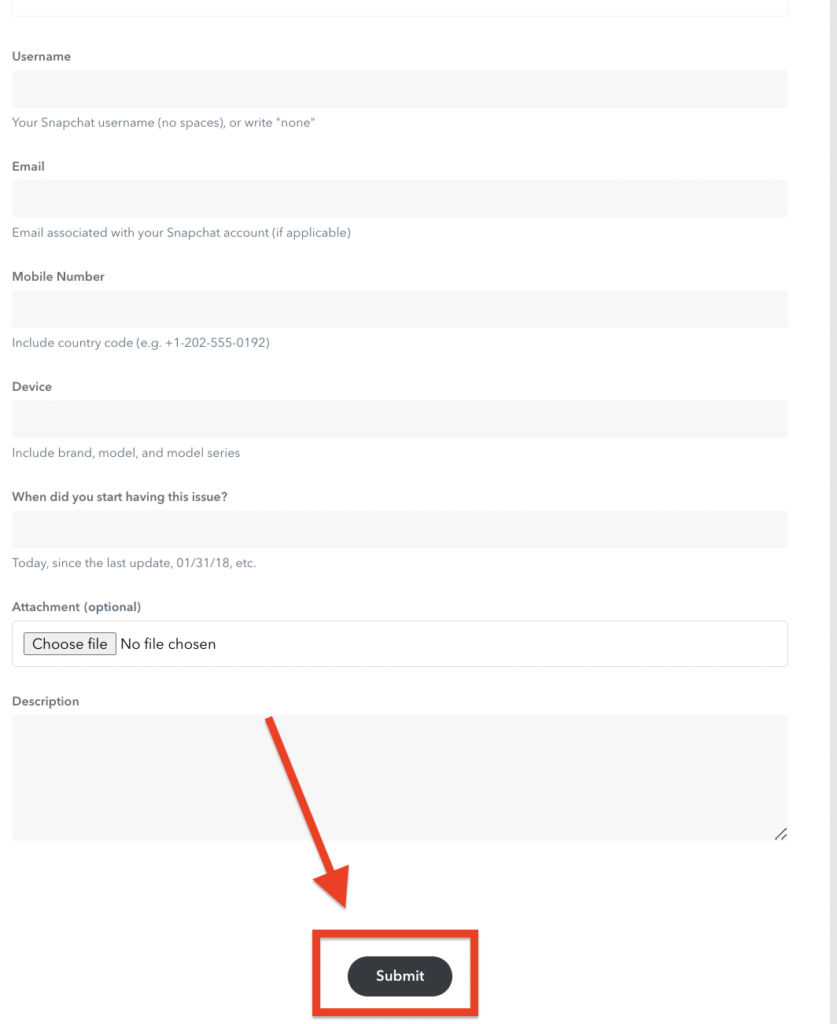 Step 6: Finally Tap on Submit button.
Now, You will get confirmation email that your ticket is created.
Now follow instruction and steps mentioned by Snapchat team.
Similar Posts: