Stremio is a one-stop streaming platform for video content that allows you to stream movies, videos, TV series, live tv and web channels.
It is easy to access videos on Stremio because of their legal and third-party add-on system.
The various add-on system allows hassle-free streaming of media which are directly streamed from Torrent websites.
You can select add-ons from the catalogue that is present on their website or go to Reddit communities, PimpMyStremio or Stremio Downloader to install other addons.
The Stremio can be accessed through desktop apps available for Windows, Mac and Linux.
The app is accessible on both iOS and Android devices.
When you are watching videos, movies or series, subtitles are important, especially for a show in a different language for which you need a supported subtitle add-on.
But it may happen that even after installing a subtitle add-on, the subtitles are not working for the content you are watching.
In this guide, you will know what causes the subtitles not working issue on Stremio and how can you fix it.
What Causes The Subtitles Not Working Issue On Stremio?

Subtitles on Stremio are provided by OpenSubtitles Add-on which is an official source of add-on.
These subtitles are sourced from the OpenSubtitles webpage where the community users add their created subtitles to the open subtitles database.
If the subtitles are not working for a particular video content then they have not been generated yet.
Also, if you are using an outdated version of a desktop or mobile app then the latest version of subtitles add-on will not be compatible with it.
How Can You Fix The Subtitles Not Working Issue On Stremio?
To fix the issue of subtitles not working on Stremio, you can fix it by following the steps mentioned below.
1. Check OpenSubtitles Webpage
Ensure that subtitles are available for the video content.
To check the OpenSubtitles webpage, follow the steps below:
Go to Opensubtitle.org
Search for the movie or series name in the search bar for which you want to download subtitles.
The result page will open, select the language you want for subtitles.
Another page will open with a list of available subtitles.
If the subtitle is available you can select and download the file.
Note: If you do not find the subtitles then it has not been generated for that particular content.
Also, some of the regions do not allow access to subtitles add-ons.
So if you are in the restricted region you will not be able to access subtitles.
The subtitles are available in the most popular languages and you can find more from Reddit Community.
2. Get Subtitles File From Other Webpage
If you do not find the subtitles on the OpenSubtitles web page then you can browse through different websites to download the subtitles file like Podnapisi, English Subtitles, Subscene and YIFY subtitles.
You can download SRT files from one of the above-mentioned websites and then simply "Drag and Drop" the file on the Stremio video player.
3. Update The Desktop Or Mobile App
With constant new releases of Stremio Desktop and mobile apps to fix bugs, you may not realise that you are using an outdated version.
Ensure that you are using the latest version of the desktop and mobile app.
You can check the official website for Stremio to find any updates.
You can also go to Play Store or App Store and search for the Stremio app to find out whether any updates are available.
4. Contact Stremio Support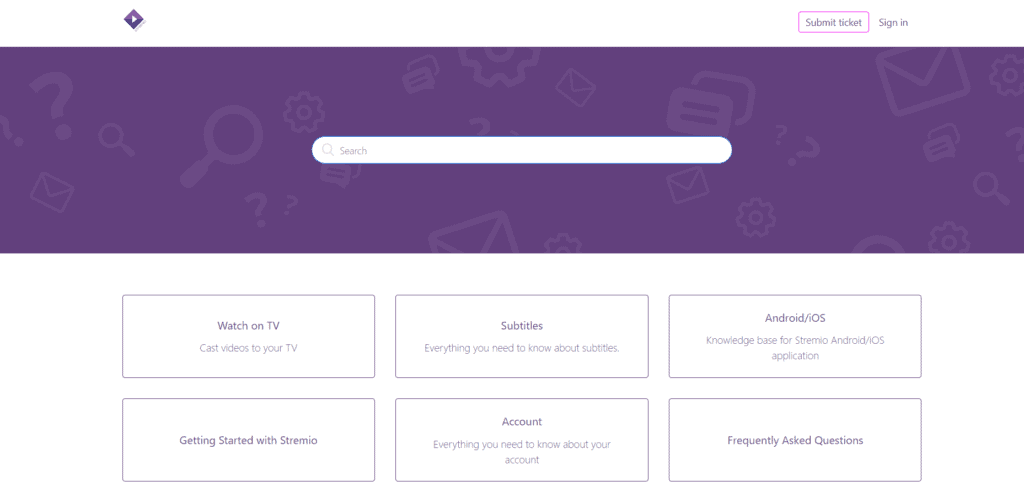 If you face any problem even after following the fixes mentioned in the guide then you can reach out to Stremio Support through their following official media channels: Stremio Helpdesk, Official Stremio Reddit, Stremio Facebook
You can also talk about your query or input on an unofficial community of Stremio users: Unofficial Stremio Add-ons Reddit.
Similar Posts: