Starfield, the super exciting space exploration game from Bethesda Game Studios, is causing quite a buzz in the gaming world.
Like any software, it may encounter errors that can hinder the gaming experience.
The error 'Starfield docking not working' is a common problem faced by Starfield users.
In this article, we will explore the potential causes of this error and explore effective solutions to fix it.
Why Is Starfield Docking Not Working?
In Starfield, docking is the process of connecting your ship to a stationary ship or space station.
Unfortunately, many players have reported issues where docking does not work as intended.
It's widely believed that these problems are caused by bugs or glitches within the game.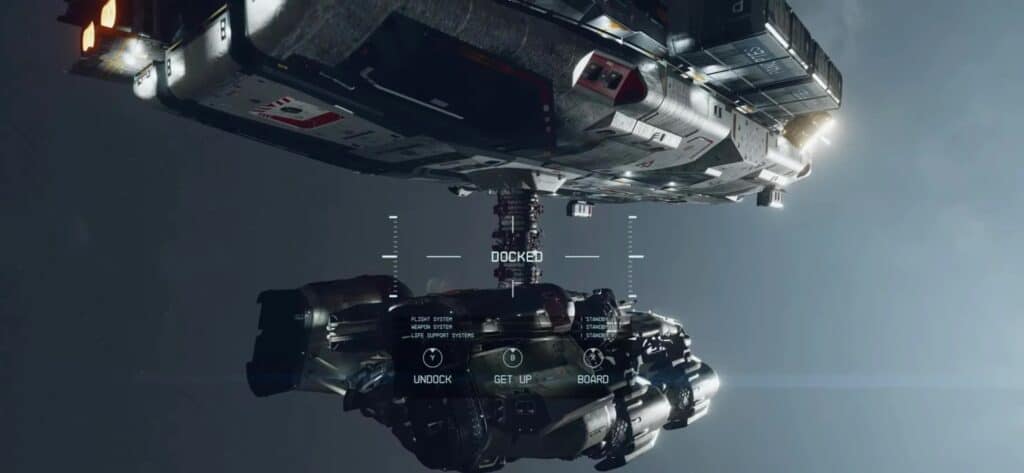 We have identified several potential workarounds that may help resolve this issue.
However, if none of these workarounds prove successful, it is advisable to seek further assistance by reaching out to the game's support team for guidance and assistance.
How To Fix Starfield Docking Not Working?
Here are some fixes that might help you resolve this issue:
1. Save The Game And Restart
It's possible that the game has malfunctioned at times.
Save your current game progress and then start the game again.
After restarting the game, make an attempt to dock again.
2. Leave The Star System The Return Back
If you're struggling with docking problems in Starfield, here's a simple trick that might help temporarily.
First, land your ship on a nearby planet or moon, then take off and head back into space.
When you return, try approaching the space station or ship for docking.
You might find that the option to dock is now available.
Keep in mind that this isn't a permanent fix, but it can get you back on track for your cosmic adventures.
3. Check For Starfield Updates
Make sure to regularly check for Starfield updates that might contain fixes and patches addressing the docking issue.
If there are any updates available, promptly install them, and then verify whether the problem has been resolved or not.
Steps for checking for updates for Starfield on Steam:
Open the Steam client on your computer.
Click on the "Library" tab.
Find Starfield in your list of games.
If there is an update available, it should automatically start downloading.
If there is no update available, you can try restarting Steam or your computer to see if that triggers an update.
Steps for checking for updates for Starfield on Xbox:
Turn on your Xbox console.
Press the Xbox button on your controller to open the guide.
Navigate to "Profile & System" and select "Settings".
Select "System" and then "Updates".
If there is an update available for Starfield, it should be listed here.
Follow the prompts to download and install the update.
4. Verify The Game File
Verifying the Starfield game files should resolve any issues caused by corrupted or missing files.
Check your Starfield game files to see if the issue with the Docking not working has been resolved.
Here are the steps for verifying the game files for Starfield.
Steps for verifying the game files for Starfield on Steam:
Open the Steam client on your computer.
Click on the "Library" tab.
Right-click on Starfield and select "Properties".
Select the "Local Files" tab.
Click on "Verify Integrity of Game Files".
Wait for the process to complete.
Once the process is complete, any missing or damaged files will be replaced with new ones.
Steps for verifying the game files for Starfield on Xbox:
Open your Xbox console.
Navigate to the Starfield game icon on your home screen.
Press the "Options" button on your controller.
Select "Manage game & add-ons".
Select "Saved data".
Select "Delete all".
Confirm that you want to delete all saved data.
Restart the game.
5. Contact Starfield Support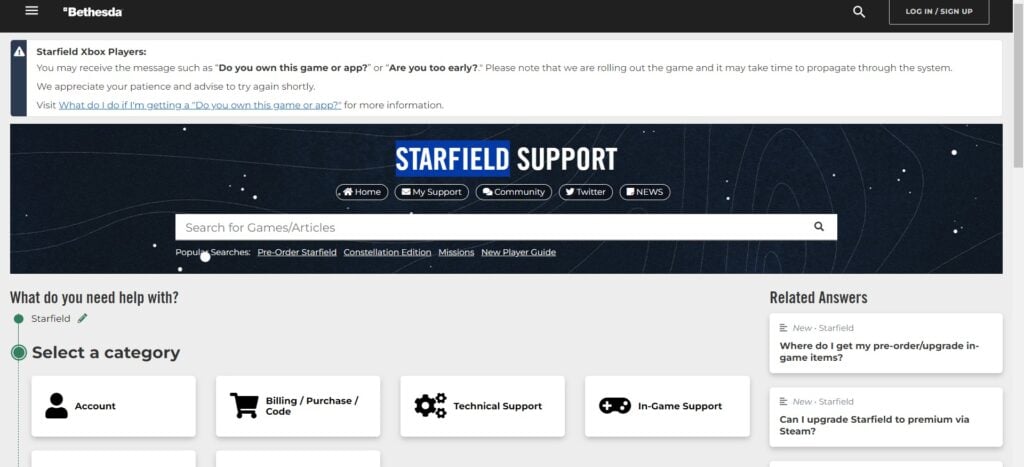 If the previous solutions didn't help, reach out to Starfield support for expert assistance.
They can provide you with specific guidance to resolve the problem.
Similar Posts: