Are you having issues with your Stasr Citizen Launcher?
Maybe your Star Citizen launcher is crashing every time you try to download the game or its updates.
If that is something that is worrying you we are here to help solve your RSI launcher issues.
RSI launcher is an essential part of Star Citizen that helps to launch the game Star Citizen in your system.
But it can have bugs and glitches that can ruin your entire day and make you feel extremely frustrated.
In this article, we will be discussing the reasons why your Star Citizen launcher is having issues and what you can do to fix it.
What Causes Star Citizen Launcher Crashing While Downloading?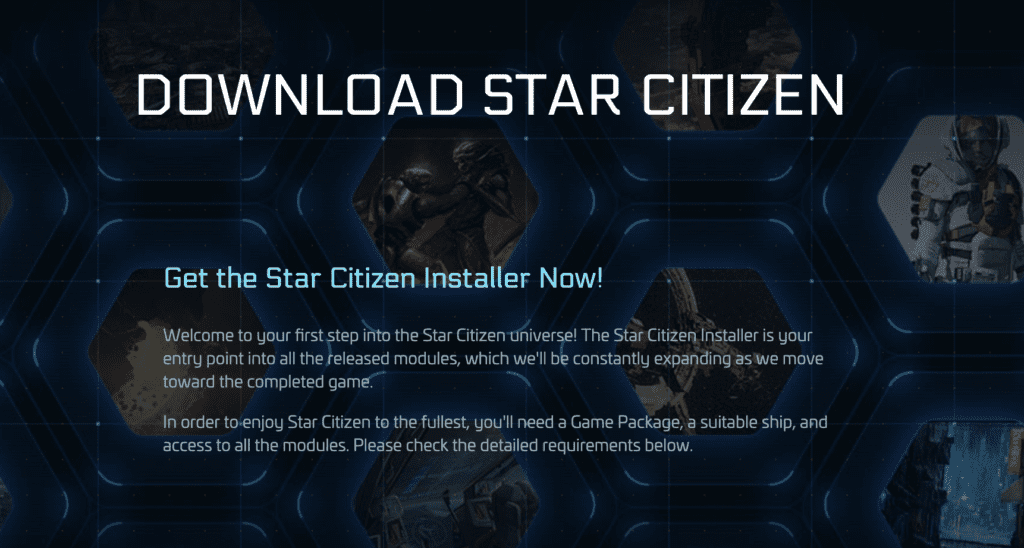 There can be various reasons why StarCitizen Launcher is crashing while trying to download the game or the updates.
However, there is no official reason given by RSI yet as to why this issue of the Launcher crashing happens.
Many players have speculated that this could be due to a technical bug in the system of RSI.
They have also speculated that if the launcher files have somehow become corrupted that could be the reason for the crashing of the launcher in your system.
Another reason could be the issue of poor internet connection.
Whatever the reason is you can fix it by following the fixes section of our article.

How To Fix Star Citizen Launcher Crashing While Downloading?
In this section, we will be going through the fixes that can help you to fix the issue of the Star Citizen launcher crashing while downloading.
1. Use VPN With Your System
For the first fix try to use a VPN with your system.
If there is an issue due to which RSI is restricting you from downloading Star Citizen, you should be able to download it by using a VPN.
After you install a VPN in your system, try to open RSI Launcher and download it again and see whether that works for you.
2. Change The Download Speed
The next thing that you can do is to change the download speed for your launcher.
To do that please follow the steps shown here.
Uninstall RSI Launcher.
Install VPN in your system.
Set it to San Fransisco.
Download RSI.
Run as Administrator(by right-clicking on the icon).
Open Task Manager (from the windows search bar).
Open the Details Tab.
Right-click on all 3 RSI Launcher.exe, set their priority to High.
Set download speeds 10.
Now, Verify.
3. Delete The "rsilauncher" Folder
The next thing that you can do after you see that your Star Citizen launcher is crashing repeatedly is to open Appdata from Windows search.
Then go to Roaming and delete the rsilauncher folder from there.
It could be that there are some corrupted files due to which the launcher is not starting thus doing this would help to solve the issue by deleting them.
4. Uninstall And Reinstall RSI Launcher
Next, you can uninstall RSI Launcher by going to the programs section in the control panel and uninstalling it from there.
After you are done uninstalling RSI Launcher then wait for some time and then download it again and install it in your system.
Now, open it and check whether the RSI Launcher is working properly.
5. Check The Internet Connection
The internet connection is the next thing you should examine.
Ensure that your internet connection is reliable and robust.
Check to see if your wifi is operational and use alternative connections such as your data connection or ethernet.
By going to Google and then typing Speedtest there, you can also perform a speed test to determine the internet's speed.
It is recommended that you use ethernet while trying to use RSI Launcher.
You must get in touch with the local service provider if you discover any problems with your internet connection.
6. Wait For Sometime
If none of the solutions is working then you have to wait because there can be a bug or a glitch in the system of RSI Launcher due to which the launcher is not functioning properly.
If that is the case then the technical team probably is working on the launcher to solve the issue.
You can wait in the meantime or you can contact the RSI Support Team and tell them about your issue with the launcher.
They should be able to guide you in this regard.
Similar Posts: