Rainbow Six Siege is a really famous shooting game where teams work together smartly.
But, like all online games, there can be problems.
One problem is the Server Connection Error 3-0x00050001, and this error can be annoying.
The full error message reads: "Rainbow Six Siege server connection error Rainbow Six Siege error code: [3-0x00050001] The Rainbow Six Siege servers are unreachable. Please try again later."
In this article, we'll look at why it happens and provide you with practical fixes.
What Causes Rainbow Six Siege Server Connection Error 3-0x00050001?
There have been numerous user reports across internet forums and social media regarding Error 3-0x00050001.
When this error occurs, users are unable to access the game or log into their accounts. Ubisoft has officially acknowledged on Twitter that this error has originated from their end.
However, it's worth noting that there is a possibility of the server connection error occurring due to an unstable network connection on the user's side.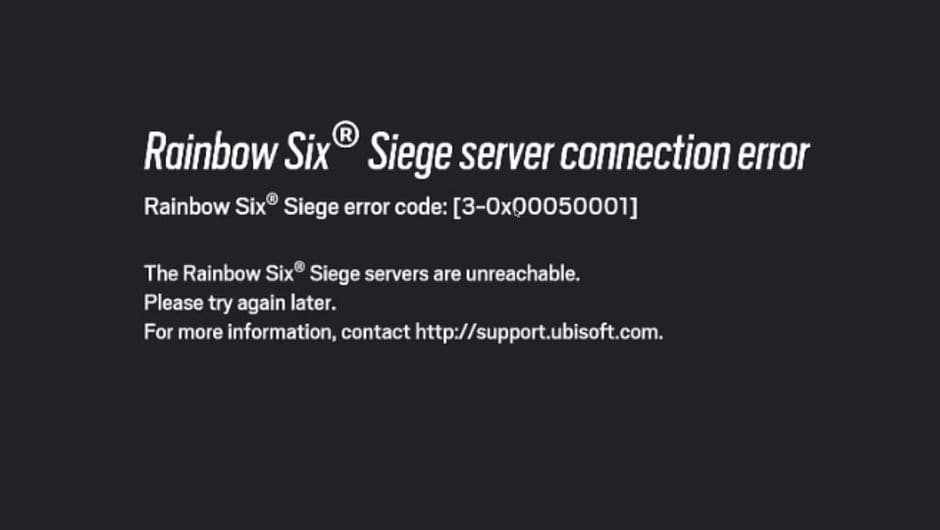 If this error is occurring during a server issue, there isn't much you can do about it.
On the other hand, if the servers are functioning properly and you're still facing the problem, we have some fixes that might help resolve it.
How To Fix Rainbow Six Siege Server Connection Error 3-0x00050001?
Here are some fixes that might help you with the issue:
1. Check Your Internet Connection
Before making any changes, make sure that your internet connection is steady and stable.
This will ensure that the server connection error is not occurring from your side.
Here are the steps to Check your internet connection:
Turn off your router or modem, wait for a few seconds, and then turn it back on.
If the problem persists, you can reset your network settings on your device. Go to the network settings menu and look for an option to reset or restart network settings.
Try connecting your device to a different Wi-Fi network or switch to a cellular data network to see if the issue is specific to your current network.
If possible, try connecting to the internet using a different device, such as a smartphone or tablet, to see if the issue is specific to your device.
2. Check The Rainbow Six Siege Server Status
As mentioned before, the error code 3-0x00050001 mainly occurs during server outages or maintenance.
So, if this error is occurring for you, then check the server status of Rainbow Six Siege.
If the server is down for some reason, it's recommended that you wait for some time and then try again later.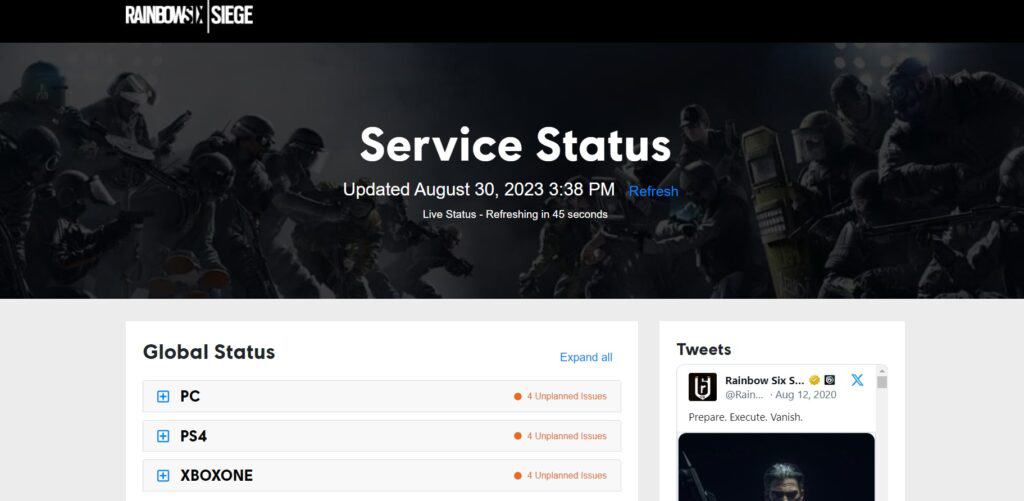 You can check the server status of Rainbow Six Siege by visiting their official website.
3. Temporarily Disable Antivirus And Firewall
If the server is working fine, then turn off the antivirus or firewall and see if that fixes the problem to determine if they are causing it.
To temporarily disable your antivirus software, locate the antivirus program on your computer, open its settings, and disable it.
To temporarily disable your firewall, follow these steps:
Open the Control Panel.
Search for "Windows Defender Firewall" or "Firewall."
Select the appropriate network profile.
Choose the option to turn off the firewall for the selected profile.
Save the changes and exit the settings.
4. Change DNS Settings
Try fixing the problem by adjusting your DNS settings, and see if that helps with Error 3-0x00050001.
Changing DNS settings could potentially resolve issues caused by DNS-related problems.
Steps to change DNS on a Windows:
Right-click the network icon and choose "Open Network & Internet settings."
Click "Change adapter options," right-click your connection, and select "Properties."
Choose "TCP/IPv4" and click "Properties."
Select "Use the following DNS server addresses" and enter your preferred DNS (e.g., 8.8.8.8) and alternate DNS (e.g., 8.8.4.4).
Click "OK" to apply changes.
5. Contact Rainbow Six Siege Support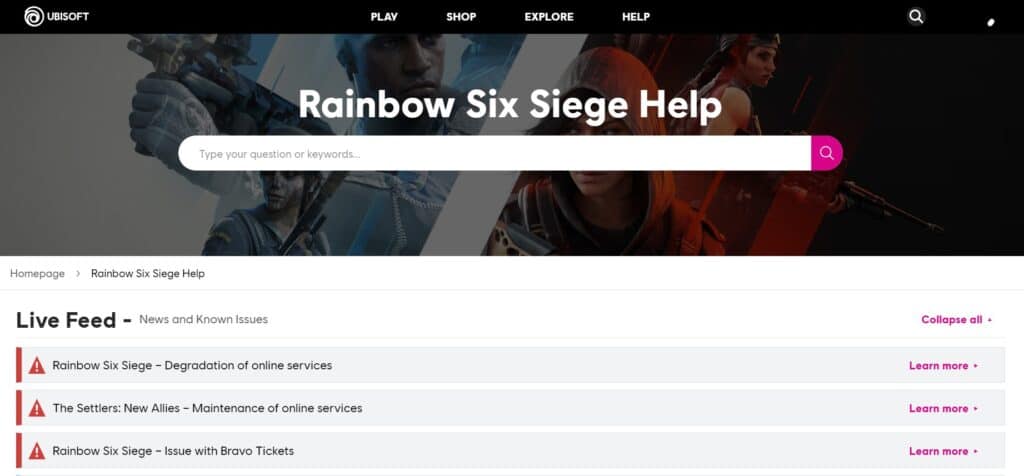 If the earlier fixes don't help, you can contact Rainbow Six Siege support for more help.
They could give you steps to fix the problem just for you.
Similar Posts: